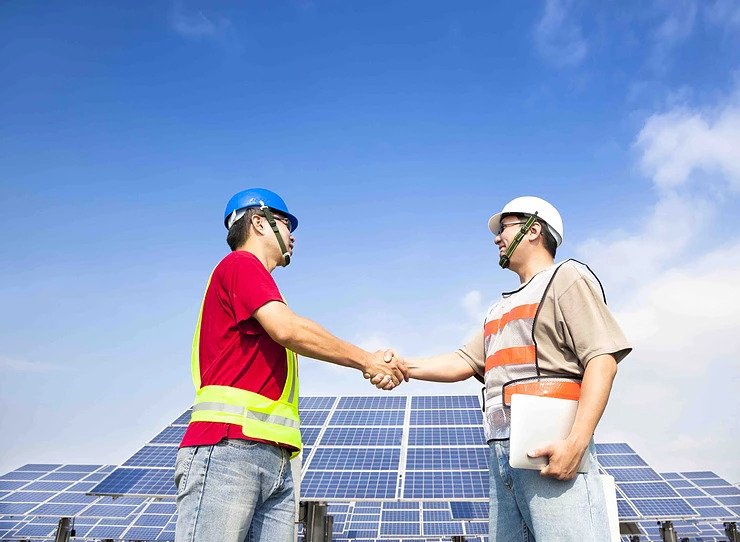 GRIDSERVE® are delighted to announce that they have successfully completed the sale of their 10MW EFR project to Foresight Group, with BELECTRIC selected as the EPC to construct the project in-line with National Grid's requirements.
GRIDSERVE® acquired a controlling interest in the project from Aura Power who secured the land rights for the site. Thereafter GRIDSERVE® were successful in securing one of only eight successful contracts out more than 200 bids, and the highest value contract in total. GRIDSERVE® also secured the grid connection, took the project through planning, and met all of National Grid's post tender milestones.
Given the relatively new asset class of utility scale energy storage projects, GRIDSERVE® appointed Jones Lang LaSalle to run a process to identify a funding partner for the project, and GRIDSERVE® and Aura ultimately chose Foresight to complete the project delivery with BELECTRIC as the EPC contractor.
Katherine Vinnicombe, Investment Manager at Foresight commented:
"The investment in the Nevendon battery storage project is a further example of Foresight's contribution to the transition from a fossil fuel dependant centralised network to a decentralised low emissions system, consolidating our position as a leader in renewable-enabling infrastructure. We are delighted to be collaborating with GRIDSERVE®, Aura Power and BELECTRIC, with whom we have worked closely in the UK solar sector over the last three years with more than 100MW of BELETRIC solar projects acquired and operated by Foresight funds, including the 46MW Landmead asset."
Toddington Harper, CEO GRIDSERVE® commented:
"We are delighted to have secured the delivery of one of the UK's most advanced Enhanced Frequency Control projects, this marks an important milestone for GRIDSERVE® and we look forward to continuing to progress the remainder of our 200MW UK portfolio of energy storage and solar-hybrid projects"
GRIDSERVE® is focussed on both EMEA and Asia-Pacific, and as well as UK energy storage projects is developing a substantial portfolio of solar-hybrid projects, that provide dependable, low cost, clean power.
---
About GRIDSERVE®
GRIDSERVE Sustainable Energy Limited ("GRIDSERVE") is a rapidly expanding energy services company which develops, builds, owns and operates sustainable solutions for critical power infrastructure. GRIDSERVE have an extensive track record in solar and energy storage, and have combined best-in-class modular technologies to initially focus on two critical power infrastructure applications: (1) grid benefiting mass transit electric vehicle charging stations with multiple additional income streams including solar energy and National Grid services (2) remote power micro-grid solutions that deliver dependable, low cost, clean energy and remove reliance on expensive fossil fuels.
For more information and project opportunities contact:
+44 (0) 333 1234 333