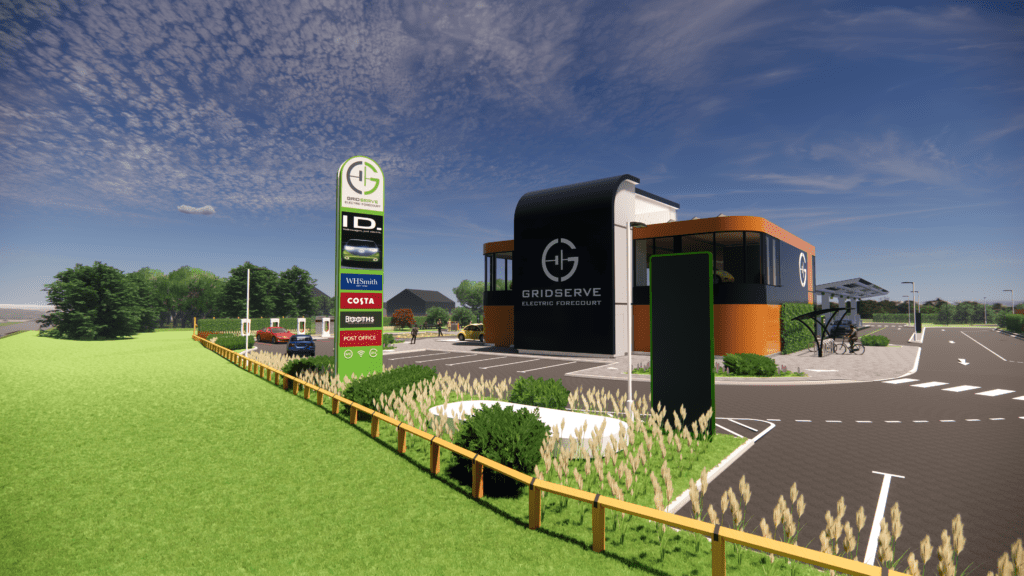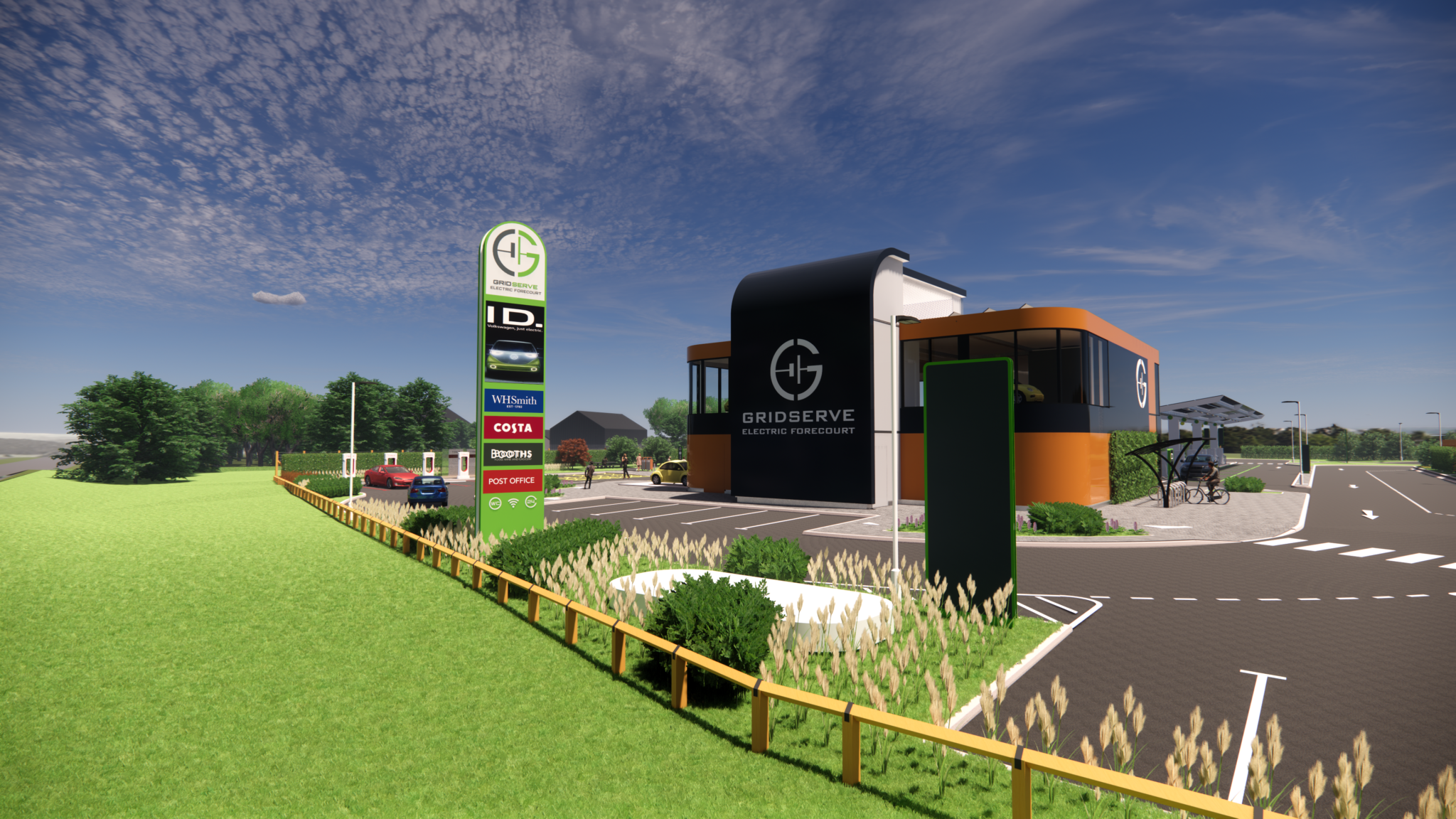 GRIDSERVE® is bringing the electric vehicle revolution a step closer with plans to roll out a UK-wide network of Electric Forecourts® making driving an electric vehicle a practical option for millions more motorists.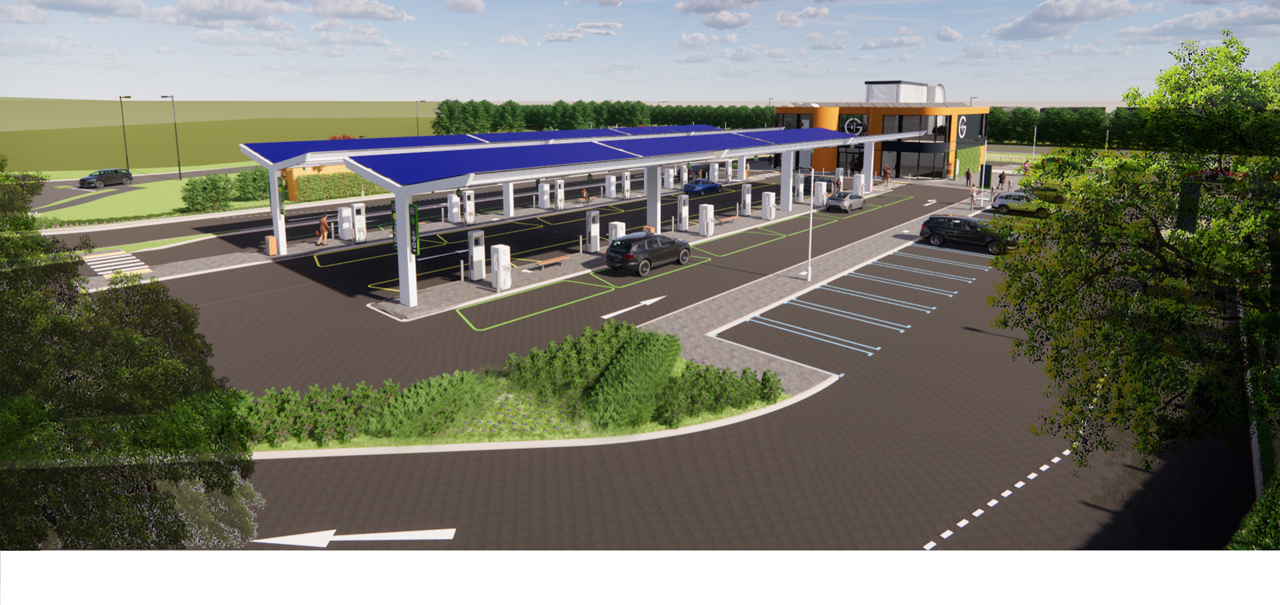 GRIDSERVE's national network of Electric Forecourts™ will offer significantly more high power charging points than are currently available at most UK petrol stations, and a totally new customer-focused charging, retail and services offering.
GRIDSERVE intends to enable drivers to charge their cars at Electric Forecourts™ within minutes, and at prices that are competitive to charging electric vehicles at home.
Toddington Harper, chief executive of GRIDSERVE, said:
"Our plan is to deliver for electric vehicle charging what Amazon has done for shopping online – make it simple, price competitive, and a great customer experience".
He added:
"The public network of chargers is not yet adequate for the needs of large numbers of electric vehicle drivers. GRIDSERVE is addressing this head-on by focusing on delivering a customer experience that will make using an EV as straightforward as today's petrol stations are for combustion engine vehicles".
Toddington Harper is the former co-founder and Chief Executive of BELECTRIC UK, which developed and constructed 350MWp of solar and battery projects since 2011. He sold the business to RWE's Innogy in December 2016. The 20+ GRIDSERVE team comprises several previous BELECTRIC team members, alongside experienced talent from organisations including Anesco, BP, Shell, Itsu, Investec, Vertiv and Suntech. Overall the team has exceptional execution experience and has connected more than 100 utility projects and over 500MW of solar power capacity and utility-scale batteries in the UK in the last five years.
Electric Forecourts™ represent GRIDSERVE's vision of a clean energy future and the company is in discussions with organisations that share this vision. The team is currently exploring relationships with landowners, developers, investors, EV manufacturers, fleet managers and retailers.
---
About GRIDSERVE®
GRIDSERVE Sustainable Energy Limited ("GRIDSERVE") is a tech-enabled sustainable energy company which develops, builds, owns and operates sustainable energy solutions for critical power infrastructure. GRIDSERVE's team has an extensive track record in solar and energy storage, and has combined best-in-class modular technologies and services to focus on delivering turn-key dependable, low cost, clean energy for critical power infrastructure applications. GRIDSERVE is accredited to the international quality and environmental standards ISO9001 and ISO14001.
#EV #ELECTRICFORECOURTS #EVCHARGING
[ess_grid alias="grid-6″][/ess_grid]