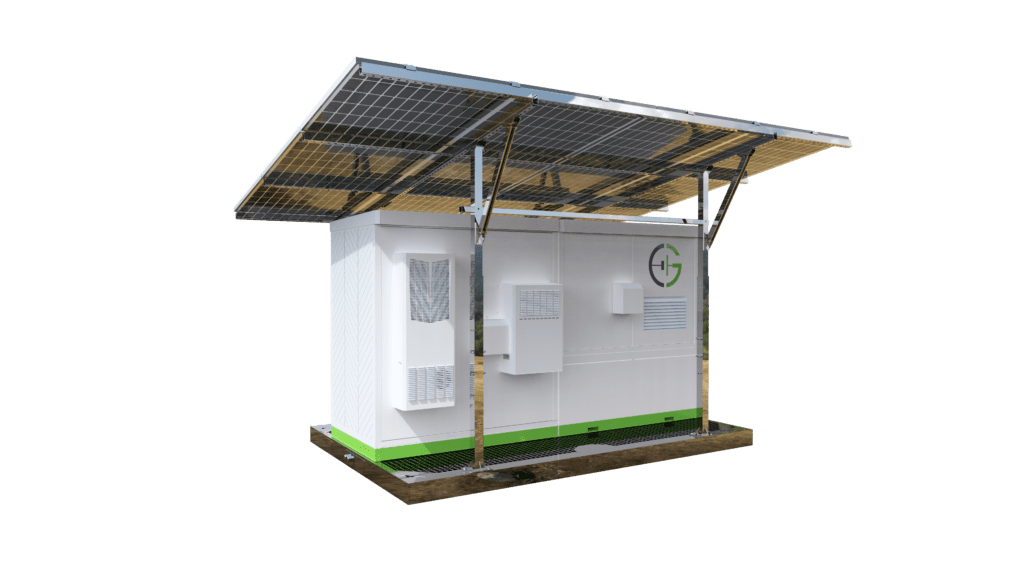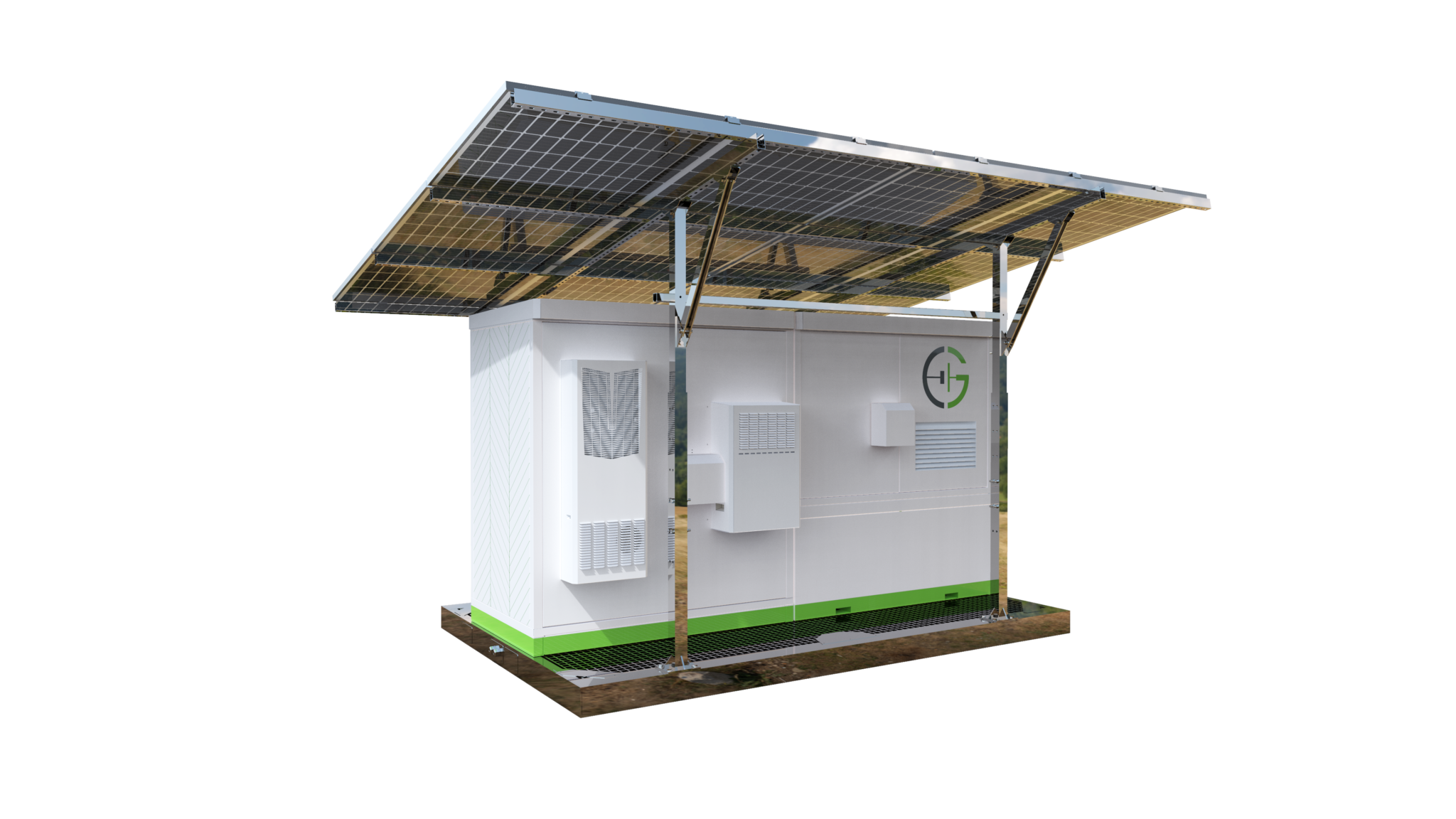 How the SEC12 has been designed to overcome the specific challenges of installation and maintenance in emerging markets
– Incorporating innovations such as bifacial solar panels
Hybrid energy innovator leverages unique modelling capability to forecast up to 90% opex reduction
Read this article to learn:
How the SEC12 has been designed to overcome the specific challenges of installation and maintenance in emerging markets
Incorporating innovations such as bifacial solar panels
Striking the right balance between 'off the shelf ' and customisation to suit different logistical and
Power requirement scenarios
Why GRIDSERVE is uniquely confident in their TCO modelling and forecasting capabilities
Hybrid energy can deliver transformational opex savings in telecom, but advanced solar power systems are notoriously difficult to install and maintain. In response to some tough lessons learned in Nigeria, GRIDSERVE has developed a genuine plug and play solution that could push out maintenance visits from monthly to every 18 months. To understand the origination and specification of the unique 12kW(dc) Solar Energy Centre (SEC12), TowerXchange spoke to GRIDSERVE's CEO – APAC Heston Harper.
TowerXchange: Tell us about the origins of your unique plug and play solution, and your experiences working with an African towerco?
Heston Harper, CEO – APAC, GRIDSERVE: In 2016 our team won a contract with one of Africa's largest tower companies to supply energy equipment to 2,000 cell sites in Nigeria. The dialogue started in January but negotiations dragged on and ultimately we didn't get the purchase order until August – with a delivery deadline just four months later! It was an astronomically large order: 50 sea containers of solar modules, 130 containers of batteries, gensets from Italy… 280 sea containers in total. Despite the compressed lead time, we worked round the clock to deliver everything on time and on budget.
However, after we overcame the delivery challenges, we encountered the struggles of integrators and installers in Africa. We'd send clear instructions on how to install the equipment, but they'd ignore them – I remember seeing one site where they had welded the battery to the masthead of the engine!
That equipment is still running successfully on 2,000 sites in Nigeria, but the project taught us that we needed a solution to the installation and maintenance challenges of deploying hybrid power systems in Africa.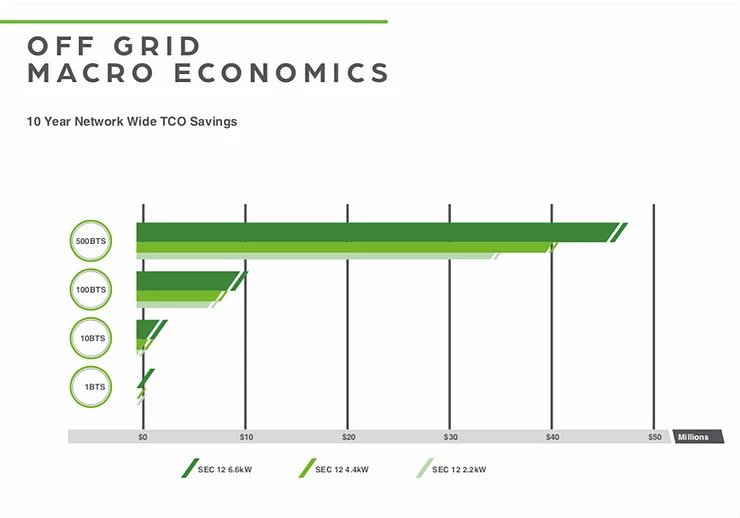 TowerXchange: How have your experiences working on that large emerging market project refined your understanding of the market need for a plug and play solution like the SEC12?
For decades we've had MNOs and managed services providers ringing us up complaining that batteries are failing in as little as two years, yet when we explore the situation we find that there might be no diesel in the fuel tank due to theft, or the air conditioning hasn't worked for nine months, or the rectifiers are not giving the appropriate charge – yet it is always the batteries that are blamed!
The reality is that a disparate supply chain serves most emerging market cell sites, and experience of installing and maintaining hybrid energy systems is still in short supply. When we examined those first-hand experiences, and our experiences in Nigeria, they led us to the conclusion that we needed to develop a fully integrated, containerised solution where we could optimise the selection and integration of best-in-class components. And those experiences collectively led us to design the SEC12.
Typically you might find the power systems at a cell site come from a variety of suppliers for the control system, rectifier, solar array, batteries and fuel tank.
Integrating and getting all these diverse components to talk to, and work optimally with each other is challenging. We wanted to be proactive not reactive to these challenges, so we came up with the concept behind the SEC12: a genuine 'plug and play' turnkey solution to the extent that the end user just needs to lay a concrete plinth, we send you a unit ready to plug in.
There are sensors everywhere in the SEC12 which, in accordance with the level of importance, will raise any performance alarms with the local field office – for remote or onsite fix – or escalation to our NOC in Iver (UK). While the SEC12 is specified to achieve an incredibly long maintenance window, the reality is that these units will often be helicopter lifted into remote locations, so if you do need to send a maintenance team, it is essential they show up equipped with the right parts and knowledge as to what needs servicing.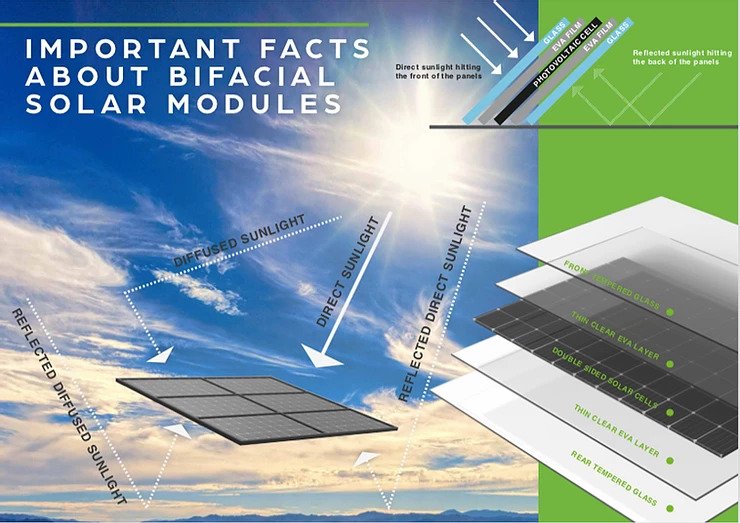 TowerXchange: Can you tell us more about the specifications of the SEC12 that maximise autonomy and minimise site visits?
Heston Harper, CEO – APAC, GRIDSERVE:
Everything is contained in one box: the remote monitoring system, air conditioning, a Vertiv control unit, atmospherics, and a double bonded, sensor-fitted fuel tank with a 600, 1200 or 1800L capacity. We use a sophisticated DC genset from a world-leading third party partner. We have strong supply relationships with LG and Samsung for their Lithium-Ion batteries, selected because they offer the best combination of performance, cycle-life, longevity, and lifetime cost.
We can provide canopy, ground or unit-mounted bifacial solar panels. We have found that bifacial solar panels can increase yield by as much as 30%, which is why the tops of our units are now painted white to maximise albedo ("light bounce").
TowerXchange: Why use a 12kW genset for a cell site with as little as a 1.5kW load?
Heston Harper, CEO – APAC, GRIDSERVE: We deduced that a 12kW DC generator is optimal for maintaining overall system performance and efficiencies for hybrid telecom BTS power solutions. As an example, having more power available than the load requires enables us to charge batteries faster than would otherwise be possible, and this means less running hours for the genset. When we combine this with solar and a relatively large battery bank it's possible to go for days without ever turning on the genset, and the combination of all these factors is how we are able to both reduce running costs and extend maintenance timeframes so dramatically.
TowerXchange: How do you simplify logistics and the customisation/expansion of the power system as the load changes?
Heston Harper, CEO – APAC, GRIDSERVE: We've been very focused on genuinely realising the 'plug and play' concept – making the SEC12 an 'off the shelf' solution in a market that historically has been anything but 'off the shelf'! But of course, we still had to make it customisable to suit different logistical and power requirements.
The SEC12 can be made available fully containerised to transport, whether fork-lift, crane lifted or helicopter dropped to site, or it can be provided flat-packed for sites where the last mile delivery can be by donkey or even by hand.
The power and energy storage capacity itself is provided in modular format – fully customisable to different and changing power requirements.
TowerXchange: How is GRIDSERVE able to so confidently model and forecast the total cost of ownership of your solutions over a 10-25 year period?
Heston Harper, CEO – APAC, GRIDSERVE: Our team has an enviable track record in delivering hundreds of megawatts of large scale solar and utility scale battery projects for investors. This requires sophisticated and 'bankable' technical and financial modelling capabilities, which we have now also customised for the benefit of our SEC12 customers.
We understand our modelling capabilities to be at the forefront of what has ever been seen in the telecom power area, and this provides invaluable business intelligence to both ourselves and our customers. We have a proprietary in-house developed model that processes gigabytes of business intelligence including: modelling projected sunshine levels on an hourly basis throughout the year for any location on earth; albedo effects; lifetime energy storage cycles; degradation levels; generator efficiency and fuel consumption, temperature, and many other factors. These collectively enable us to size plant and forecast financial returns, yields, risks and build mitigation models.
This foundation enables us to build highly predictable, bankable business models for the deployment of the SEC12. By simply entering a cell site's load profile, grid-co-ordinates and currency into our model, then adjusting parameters according to the client's priorities (are you focusing on opex reduction, service intervals etc?) we can forecast a 25-year life on our kit, we can tell how long the batteries will last, and we can customise and send it ready to go.
Once installed, we can dial in and monitor the performance parameters, for example tracking the depth of battery cycles, enabling us to schedule predictive maintenance.
TowerXchange: That confidence in modelling Total Cost of Ownership (TCO) over 10-25 years sounds particularly useful for the emerging telecom Energy Services Companies (ESCOs). Do you see GRIDSERVE as a potential future ESCO or as a partner to ESCOs?
Heston Harper, CEO – APAC, GRIDSERVE:
GRIDSERVE itself is well-financed, and with a background and considerable expertise in in financing power projects, we are well positioned to deliver both capex or opex models: lease-hire or selling on a consumption basis – we're exploring all sorts of business models with multiple funding partners.
But we're more likely to be a partner to ESCOs than to start up our own ESCO proposition. We continue to find that many towercos remain a little wary of ESCOs, preferring to keep energy efficiency products in-house. In such scenarios, GRIDSERVE can provide them with high level access from their own NOC, and potentially deliver bespoke funding to suit particular customer requirements.
TowerXchange: What sets apart GRIDSERVE from alternate hybrid energy solution providers?
Heston Harper, CEO – APAC, GRIDSERVE: It's the unique combination that really differentiates GRIDSERVE, from the best-in-class nature of every single component in the SEC12, our unique modelling capabilities, the genuine turnkey plug and play nature of the SEC12, the full system warranty, our heritage in renewable energy which means we truly understand lifecycle modelling and bankability, and ultimately our desire to exceed expectations in every area.
The way we select and integrate our equipment also makes us nimble and future proofed. For example, we invested millions into lead acid, but we weren't ever wedded to the chemistry, and with the emergence of competitively priced lithium ion we've transitioned. We also always remain on the lookout for further innovations that can improve performance, and provide greater benefits for our customers.
We're confident that the SEC12 is in pole position compared to other containerised telecom power systems in terms of delivering the lowest fuel consumption, lowest DC ripple, longest potential maintenance intervals, pretty much all the key metrics in fact. That said, we believe there is no- one else really offering a single fully integrated solar hybrid – most alternate solution providers specialise in one or more aspects such as manufacturing control equipment or gensets, whereas GRIDSERVE's specialism is turnkey plug and play.
TowerXchange: What does that translate to in terms of TCO savings?
Heston Harper, CEO – APAC, GRIDSERVE: On a portfolio of 500 off-grid BTS, using GRIDSERVE could yield a US$35-$45mn saving, depending on load, over a ten year period. We're using a free feedstock (sunlight) which can enable up to a 95% reduction in opex.
Diesel is costly of course not just in direct cost but in maintenance. DG runtime in emerging markets might mean in best case scenarios a standard cell site might require one site visit per month – under the right circumstances we're aiming to push that out to one site visit every 18 months!
---