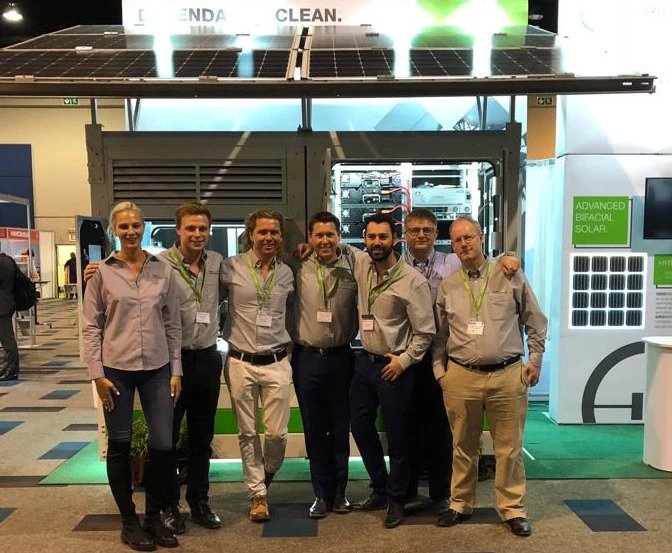 GRIDSERVE are thrilled to announce the start of a world tour that aims to exhibit and introduce to the telecom markets its latest iteration of turnkey solar hybrid technology – the SEC12.
The first destination on this whistle-stop tour is Johannesburg, South Africa where GRIDSERVE will take pride of place as Diamond Sponsors of the TowerXchange Meetup 2018.
CEO of GRIDSERVE Telecoms, Heston Harper commented:
"We are all very excited about the show and what it means for us. We have taken a commanding footprint at the event because we have some significant announcements to make to the industry. This combination of cutting edge technologies, seamlessly integrated by GRIDSERVE can offer TelCo's and TowerCo's paradigm shifts in OpEx reductions and service maintenance intervals. In short it's a game changer – with falling network revenues from a migration from voice to data, network costs (and the biggest being energy) are now in sharp focus – GRIDSERVE's SEC12 was designed solve these challenges."
The SEC12 unit will then be shipped to Singapore in December to activate interest in the Asia Pacifc markets before going on to Dubai to provide the Middle East and North African markets the low down on how this next generation of turnkey solar hybrid technology can problem solve and benefit their telecom networks.
#telecom #telecommunications #Towerxchange #GRIDSERVE
---