GRIDSERVE steps up innovation with enhanced modular hybrid energy solution
REMOTE POWER
The new SEC12 will be even more secure, reliable and flexible
Richard Hallas, General Manager – Telecoms here at GRIDSERVE, was interviewed by TowerXchange for their 2019 world tour. Read the full interview below.
GRIDSERVE turned a lot of heads when they brought the SEC12, their elegant turnkey plug and play solar hybrid
energy solution, to TowerXchange last year. Attendees were impressed, but also gave GRIDSERVE a wealth of
feedback to further enhance their offering. General Manager of Telecom Richard Hallas and his team will be
demonstrating a new iteration of their SolarEnergyCentre at TowerXchange Meetups in Africa, Asia and MENA
in the coming months. We spoke to Richard to find out what's new.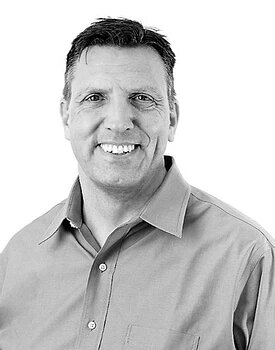 TowerXchange: Please re-introduce yourself and GRIDSERVE to the TowerXchange community.
Richard: With all the growth and exciting developments that have taken place over the last year with GRIDSERVE, a re-introduction is well warranted! Group progress continues at breath taking pace with major industry-defining achievements being posted across all three of our product solution verticals.
GRIDSERVE made headlines earlier this year by being the first company to crack genuine subsidy-free solar projects at scale in the UK. The technical and commercial landmark innovations that have led to this pioneering position have been further fortified by the fact GRIDSERVE will end the year as the market leader for installed hybrid solar in the UK, the first one in my home town, with over 60mWp of the most advanced bifacial hybrid solar farms being developed, constructed, and in commercial operation.
This sector bench marking was made further compelling by the announcements of GRIDSERVE's Electric Forecourts programme. With the first site of 100 further sites announced and now going into construction in Braintree, Essex, these flagship projects are set to revolutionise renewably powered electric vehicle charging infrastructure. The UK government rubber stamped GRIDSERVE's bleeding edge innovation efforts with a £5mn grant through its Innovate programme, and we remain really excited about commissioning Braintree for public use in April 2020.
Our Telecom and Remote power division has come to the party in a big way when it comes to the ambitious development pace that grips the company and its commitment to critical power improvements. This year's TowerXchange shows will introduce an entirely new and enhanced version of the SEC12 that was so successfully toured with TowerXchange last year. We have supercharged the systems DNA with upgrades to just about every feature and are confident the market is going to be really impressed with how we have listened and responded in such timescales.
And as for me, I'm coming up on my first year with the group and what a year it's been – I was brought on to take a lead on all activities related to telecom and remote power for GRIDSERVE and I'm over the moon at the progress we have been able to chart as a team. GRIDSERVE is a fast paced and dynamic environment, but I've been given the autonomy
needed to really catalyse our development processes and this combined with my personal experiences over decades within the industry and that of my colleagues has all contributed to the strong pedigree of delivery that we have been able to achieve. If this is where we managed to navigate thus far, it makes for a thrilling next passage for this division of the company.
TowerXchange: GRIDSERVE made a huge impact when you brought the SolarEnergyCentre (SEC12) to the TowerXchange Meetups in Africa and Asia last year, and MENA earlier this year – how did attendees respond to the product and your proposition?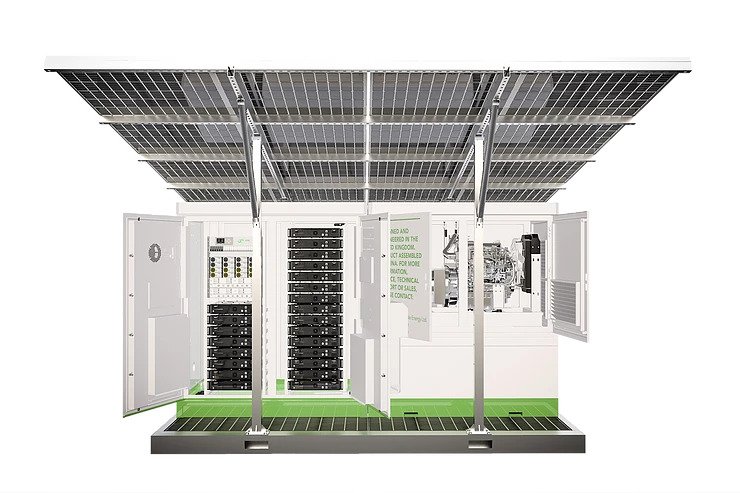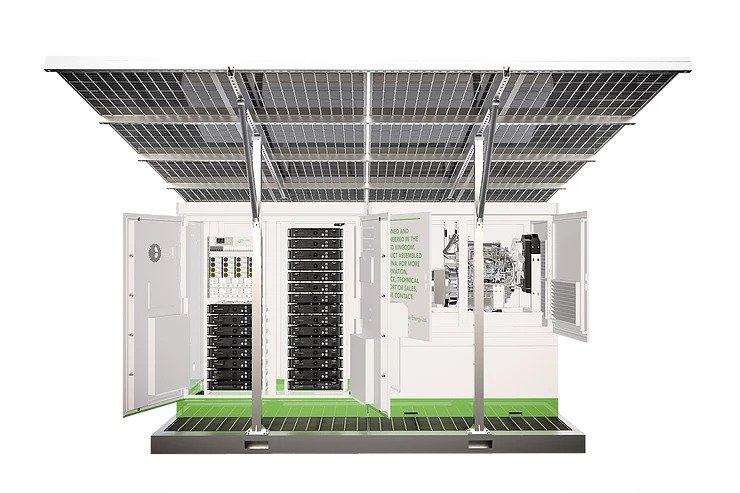 Richard: GRIDSERVE generated massive support for the SEC12 during and post the Africa, Asia and MENA TowerXchange events. We enjoyed some really first-class interactions with key stakeholders in the market and this invaluable discourse quickly became the foundation for our ongoing development and solution optimisation programme.
Security, reliability and flexibility have been the top three driving points we took from the previous TowerXchange events, and we have now incorporated major design advances into our next generation product. I am really looking forward to exhibiting the new version solution because we really have addressed these three key areas without compromise. The results from our commercial, technical and logistical innovation will really move the needle.
We are also very excited to unveil the latest iteration of the SEC12 in a new and innovative way to show how at GRIDSERVE we think very differently from other suppliers and draw on the powerhouse we have as a company for invention and design.
TowerXchange: GRIDSERVE is renowned for listening to your clients: what kind of feedback did the MNOs and towercos who saw the SEC12 at TowerXchange give you?
Richard: GRIDSERVE continues to address attendees' requirements and many of the enhancements within the new SEC12 model are as a direct result of clients' requests for specific features and capabilities.
Speaking more to the aforementioned focus being on security, reliability and flexibility; with security we have seen and heard first-hand the issues of battery and diesel theft, along with solar panel security, and made significant changes to further address these.
Reliability has been taken on from all angles to make sure we are using matched and compatible products and taking advantage of the features and functionality of each piece to ensure longevity and maintainability to a level where an annual routine check of the system is all that is needed.
One of the biggest concerns we hear is around the sizing of a unit for a site location. Many systems out there have fixed sizes that result in a site having to be matched to a system, rather than a system being match to the site requirements and conditions. With the flexible and modular approach that we have spearheaded it is possible to select the power core, solar module, and battery size depending upon the load requirements, site size, and solar possibilities, and all of these can be quickly ascertained from basic site information. We have a matrix selection where the 'pick and pack' of the new SEC12 elements can be simply performed, resulting in a standard system approach but with scalable modules. This way there is a focus on providing what product mix is needed and not what 'one size fits all' system is available.
TowerXchange: Can you tell us about some of the specific improvements you've been able to make in terms of security?
Richard: This latest version of the SEC12 includes exponential enhancements in security which include features such as 6-point heavy duty locking systems, concealed hinges, anti-intrusion door brackets, double lock protection cover, internal battery 6mm box with top cover locking system…the list goes on and on!
As well as the physical changes we have introduced, there are software changes too regarding sensors for anti-tampering of fuel and doors, through to options of CCTV and audible warnings that can be added. You will see on our system there are no external bolts or even heads of bolts, and a plinth that locks in the units. All anchor system connections are internal and not accessible from the outside of the unit. We will continue to enhance and upgrade security with each subsequent version and further develop the software and features around advanced reporting of issues.
TowerXchange: I also understand you have made substantial modifications enabling the product to be more easily shipped and installed as a site – what can you tell us about that?
Richard: The SEC12 is designed to be modular and highly mobile. We will be able to deploy the unit to site and deploy / commission within a day – this is a game-changer!
The unit is also specifically designed to support shipping container packing density optimisation, so we can reduce shipping costs and logistics cost in general. Having a system which can be split down into modules allows more options for site delivery and reduction in the need for Hiab lifts and special delivery requirements. Designed with the remote deployment requirement in mind, we are able to address issues for an island site in Indonesia or a hilltop site in Uganda and not pass the issue to the installation company, but have the foresight to design for end to end deployment.
TowerXchange: We're starting to see MNOs and towercos looking beyond cell site energy to explore how else they can support businesses and communities around towers. What can the SEC12 v2 do beyond providing power?
Richard: The SEC12 is an ideal platform to provide Edge Datacentre capabilities in parallel to the provision of power to off-grid telco and towerco sites. The possibilities are vast for businesses and communities once reliable power is available.
Innovations at the nexus of the food, energy and water systems are part of the development strategy for the SEC12. We are already prototyping air to water generator systems run 100% from an SEC12, from here we are progressing hydro and aquaponic systems to address the needs of the developing world where we are already active with the telecom provision of power.
TowerXchange: Please sum up your vision for the SEC12 – how do you differentiate it from other, plug and play hybrid power cubes?
Richard: The SEC12 is uniquely placed to address telco and towerco's off-grid power requirements via a highly resilient (solar, storage, genset) design which incorporates a comprehensive control and monitoring system, specifically designed to address the regulatory and compliance obligations of the telecommunications industry.
We are not a power cube but a power core made up of selectable modules which are picked and packed depending upon site requirements. The resulting system gives a standard look to a highly modular approach. This way we don't have a standard power cube model but have gone the additional layer where each part of the power core has the flexibility of design to scale as needed, and what we can call the wrapping of the system is all standard.
Having an engineering design team that creates a productised system of parts and not a productised system allows for much greater flexibility and savings.
---