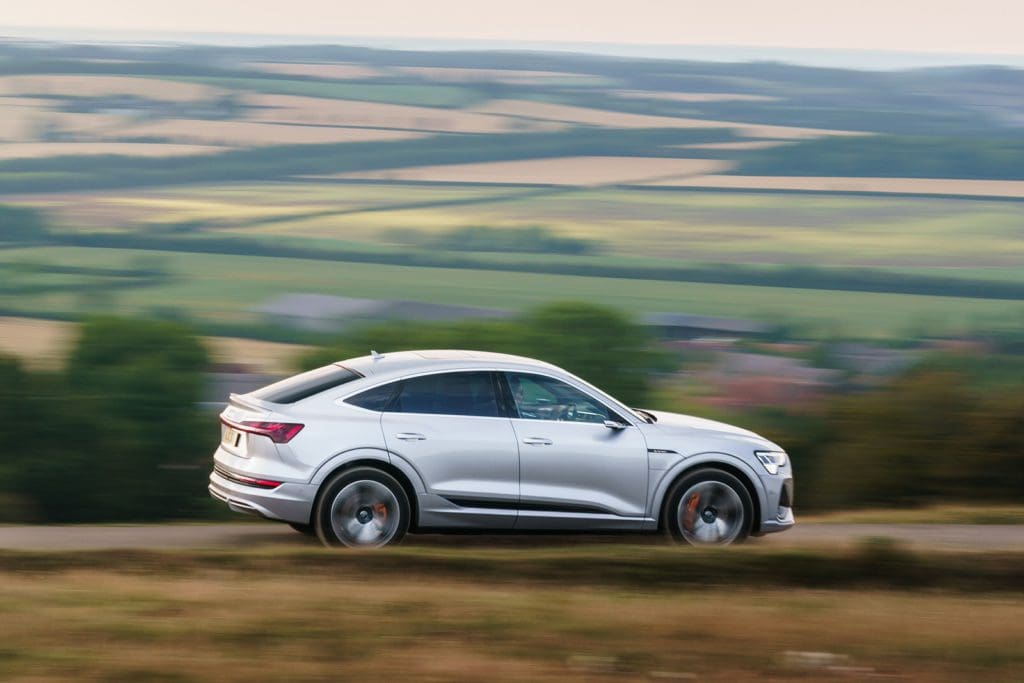 In this short guide, we explain everything you need to know about EV leasing including the questions you should ask before you choose a car.
The debate on whether or not to switch to an electric vehicle has become a hot topic of conversation amongst UK drivers lately, and for good reason. Change is coming and it's coming rather quickly indeed! 2030 is when the UK Government will end the sale of new petrol or diesel-fuelled vehicles, making the switch to an electric vehicle or EV as they are known, nothing less than inevitable.
For people looking to make the transition from petrol or diesel to electric, leasing could be the perfect solution. By leasing rather than buying an EV outright, you can experience an EV without making any long-term financial commitments and enjoy the many benefits they offer. In fact, we're pretty confident that once you sample an EV's smooth, instant acceleration, or its spacious and super-quiet cabin, you'll never go back to petrol or diesel.
In this short guide, we'll walk you through everything you need to know (and everything you need to ask our EV leasing team) before you select a car. It includes information on choosing the perfect EV for your needs, understanding EV charging and, most importantly, tips on how to save money on your transport costs – from the start.
What is EV leasing?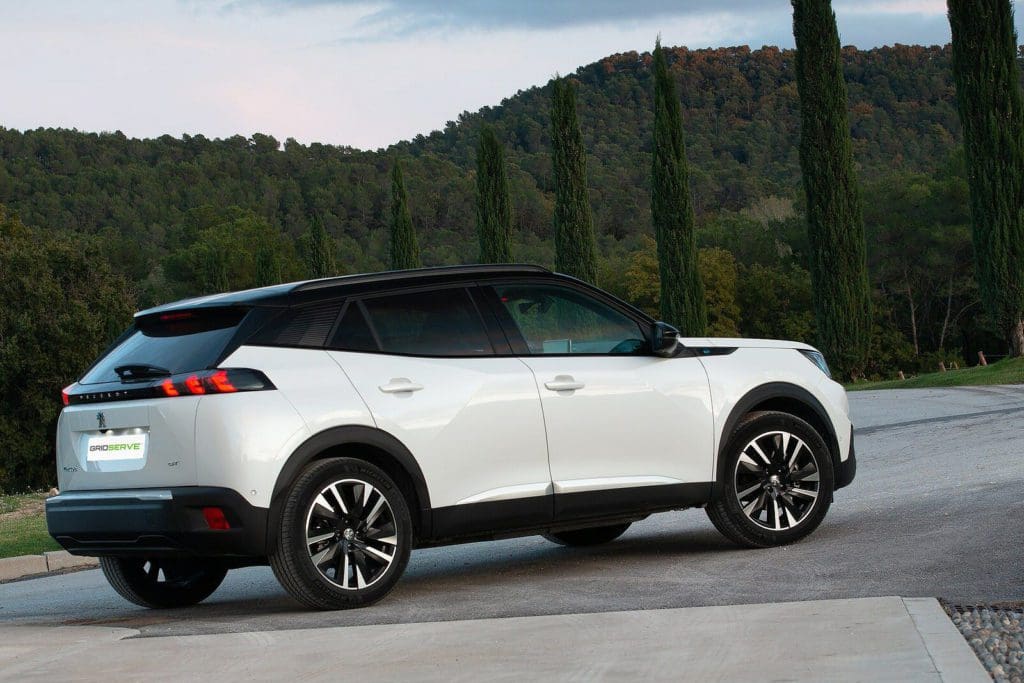 Leasing an EV is an agreement where you pay a fixed monthly fee to a finance provider to essentially 'rent' a brand-new vehicle on a long-term basis. This is usually for two, three or four years; then, you simply hand the car back and choose another new car.
Upgrading to a shiny new car every two to four years has to be one of the best things about leasing. Forget the old hassles of haggling when trying to sell your old car; simply hand it back with nothing extra to pay, provided you've looked after your car and stuck to the agreed mileage limit.
When you lease any electric car, you generally need to put down an initial payment. It'll usually be one, three, six or even nine months' worth of payments in advance, depending on what you can afford. Remember the more you can afford to put down at the beginning, the lower your monthly payments will be.
When you're considering how to set your budget, please also note that EVs are considerably cheaper to run than petrol cars in terms of 'fuel' costs, plus they're exempt from the UK's Clean Air Zones and London Congestion Charge. Also, most EV leasing plans are designed to be flexible so once you're settled, you can often tweak how long your lease agreement is – or how many miles you want to include.
The EV leasing team at GRIDSERVE takes no commission, so we're only interested in helping you find the car that best suits your needs. We also plant 100 trees for every customer that leases a vehicle through us, and we operate a UK-wide EV charging network.
This means we can offer unlimited charging in your lease agreement. The GRIDSERVE Electric Highway is powered by renewable energy, provides 80% coverage of the UK's motorway service stations, and features the world's first Electric ForecourtⓇ in Braintree, Essex – and we're just getting started!
Why do UK drivers love EVs so much?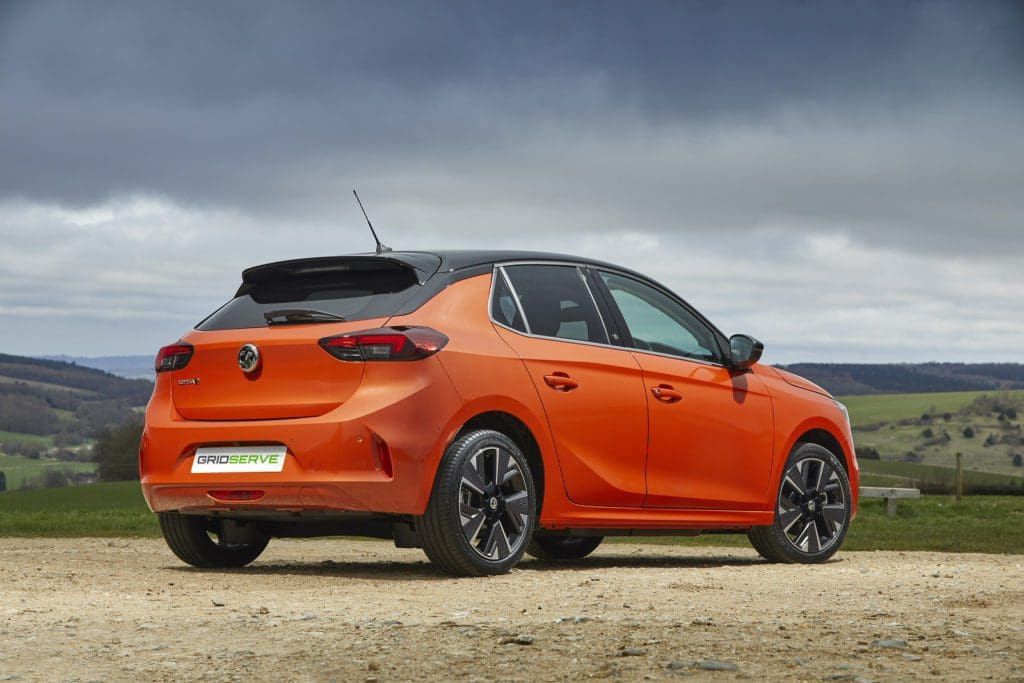 You may wonder why the UK has become such a leader in the adoption of EVs and why they're in the news so much lately – so let us explain. While there are environmental gains to be had from driving a zero emissions vehicle, the main motivation for most people is that EVs are more affordable to run than a conventional petrol or diesel car.
For example, the Government plug-in car grant has been one of the driving forces behind the increasing numbers of electric cars on the road. It gives you a discount on your EV leasing plan or on your purchase cost if you choose to buy.
More recently, the Department for Transport has amended this grant to favour lower-cost vehicles, making them even more widely accessible for the mass consumer. In line with these changes, EV manufacturers have also lowered the prices of certain cars to ensure more people can make the switch to electric for less. In short, more incentives and more affordable electric vehicles are helping make the transition to electric more equitable.
Still, if you're not feeling confident enough to make an outright purchase just yet, the sensible and affordable way of making the switch to an EV is to opt for a leasing agreement using set monthly payments. With this option, you have the freedom to choose an EV you love in the short term and the freedom to upgrade at the end of your lease.
What questions should you ask before leasing an EV?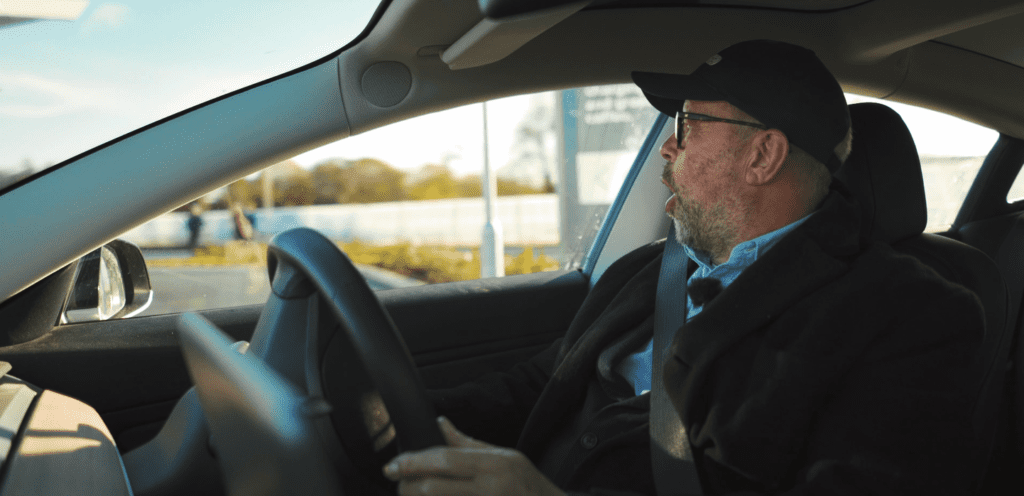 At GRIDSERVE, our goal is to help make the switch to low carbon transport as easy as possible. That's why we have an extensive range of EVs that cater to all sizes, shapes and budgets, and why we've removed any pushy sales people from the process. Our leasing team are passionate about EVs and don't work on commission, so they can answer any questions you have as honestly and impartially as possible.
To help the decision-making process, here are a few frequently asked questions that you may need to consider when getting in touch.
1) Think about your weekly driving pattern so we can help you choose a model with sufficient range to cater for your needs.
Do you regularly make long journeys for work or holidays? If so, an EV with a larger battery and longer range may be better if you're travelling the length and breadth of the country. If you're not sure about how many miles you drive each week, keep in mind that the average UK driver spends about 20-miles per day behind the wheel, or 142 miles per week. Most electric cars can now manage 200-miles on a single charge, so that should give you some idea of how much range you need.
2) Do you have space for off-street parking or charging at home?
Unlike traditional vehicles, EV drivers have the luxury of being able to 'fuel' their cars at home, either with a conventional plug or a custom-fitted home charger for speedier charging. All of the EVs we lease through GRIDSERVE come with a connector cord included and we can help you to investigate home charging as an option too.
This is perfect for people with a driveway as you can wake up to a fully-charged vehicle each morning, having taken advantage of off-peak energy rates. However, if you don't have space at home to charge, there are other options. Most people will find that there's already a charge point reasonably close to them, it's just a matter of locating it!
According to data published by Zap-Map.com, and as of September 2021, there are more than 44,000 charge points across more than 16,000 locations in the UK. You can visit their website to identify local charging infrastructure near you, and you'll even be able to filter for our GRIDSERVE chargers. If it's just the GRIDSERVE Electric Highway you're interested in, visit our own map.
3) Would a business lease be more suitable for you than a personal lease?
If you are a director of, or are employed by a company – you may want to choose a business lease to achieve further cost savings through Benefit in Kind (BIK). This is a tax that is applied to employee perks, such as company cars. You would work out the BIK value of a car by multiplying this BIK tax rate by the value of the car. Generally speaking, the more CO2 a car emits, the higher its BIK rate and the more you pay.
To show you the difference, a car emitting 100g/km of CO2 is charged at 24%, rising to a maximum 37% for vehicles with the very highest emissions, yet you'll pay just 1% in BIK if you drive an electric car – that's a huge saving. As a result, car leasing firms have seen a marked increase in enquiries from businesses wishing to take advantage of the lower BIK rates while simultaneously lowering their carbon footprints.
A quick breakdown of how to lease an EV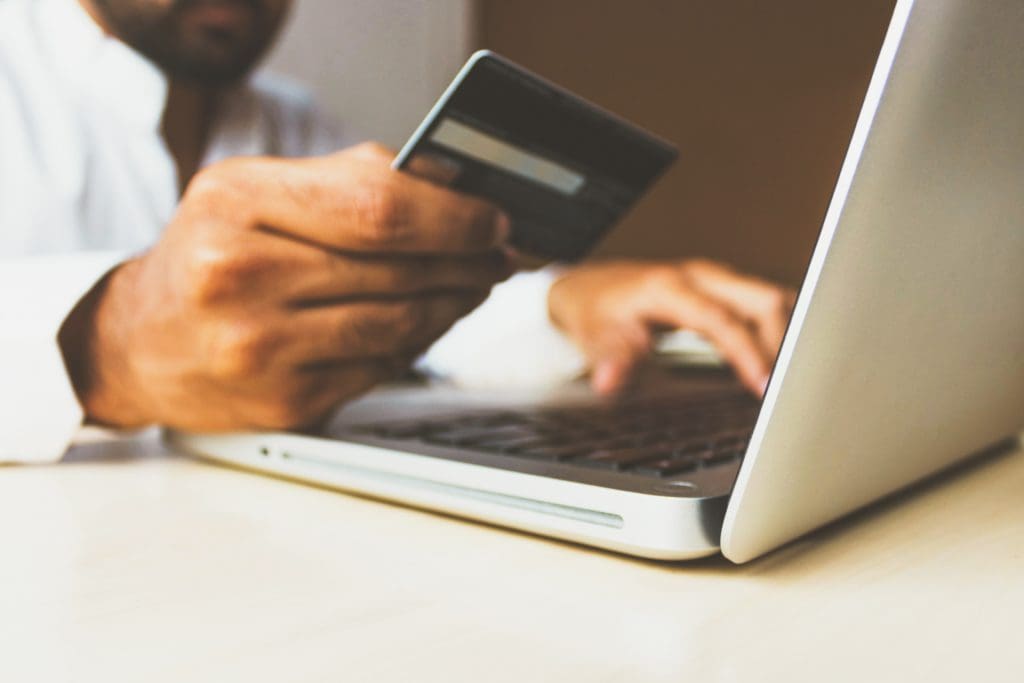 Once you've decided which EV you want and you've assessed your charging options, you're now ready to agree the specifics of your leasing deal. Here are five key questions that you should discuss with the GRIDSERVE Electric Vehicle Solutions team.
1) How long are you going to lease for? If you're still new to the world of EVs you may prefer to go for a shorter leasing plan. This will give you the chance to enjoy your new surroundings as well as give you the freedom to upgrade when the latest model arrives. Here at GRIDSERVE, we offer 24-, 36- and 48-month options. Click here to see all our EV leasing options.
2) How much will you put down as your initial rental payment? You can choose between one, three, six and nine months as your initial payment. Remember the more you're able to pay upfront on your initial payment, the cheaper your monthly lease payments will be.
3) What are your annual mileage requirements?
GRIDSERVE leasing customers typically select a mileage limit anywhere between 8,000-miles and 25,000-miles per year, depending on how their vehicle is to be used. It's also worth noting that unlimited charging via the GRIDSERVE Electric Highway can be included in your leasing agreement.
4) Will you opt for a maintenance package?
As you will be leasing a brand new car, a manufacturer's warranty and tax will be standard with all models, and you can also secure RAC Roadside Assistance for complete peace of mind. Further to this, the AA will provide charge point assistance if you need it on our Electric Highway. Further maintenance is not included, but this can easily be added to your leasing contract and reflected in your monthly payments.
5) EV insurance
Like any vehicle, the cost of car insurance is calculated based on a number of factors, including the value of the vehicle, your address, age, previous claims and where the car will be parked overnight. We've listed some comparison websites in the reference section below to help you compare quotes from multiple insurance providers.
EV leasing is the way to go for so many reasons, and if you need help to make the switch, you can see our specially curated range of affordable EVs here.
---
Like this? You'll love reading:
Ten reasons you need an EV now
How to save money with EVs
Electrify your business offering
References and helpful links
www.statista.com/statistics/312331/number-of-petrol-stations-in-the-united-kingdom-uk/
www.gov.uk/government/publications/customer-guidance-electric-vehicle-homecharge-scheme/electric-vehicle-homecharge-scheme-guidance-for-customers