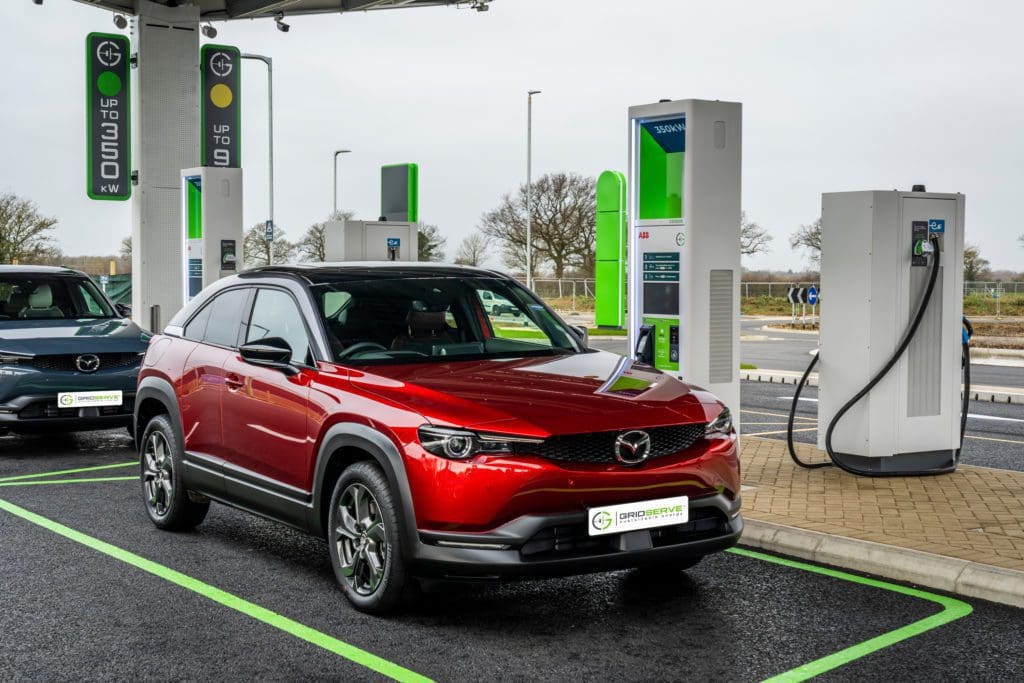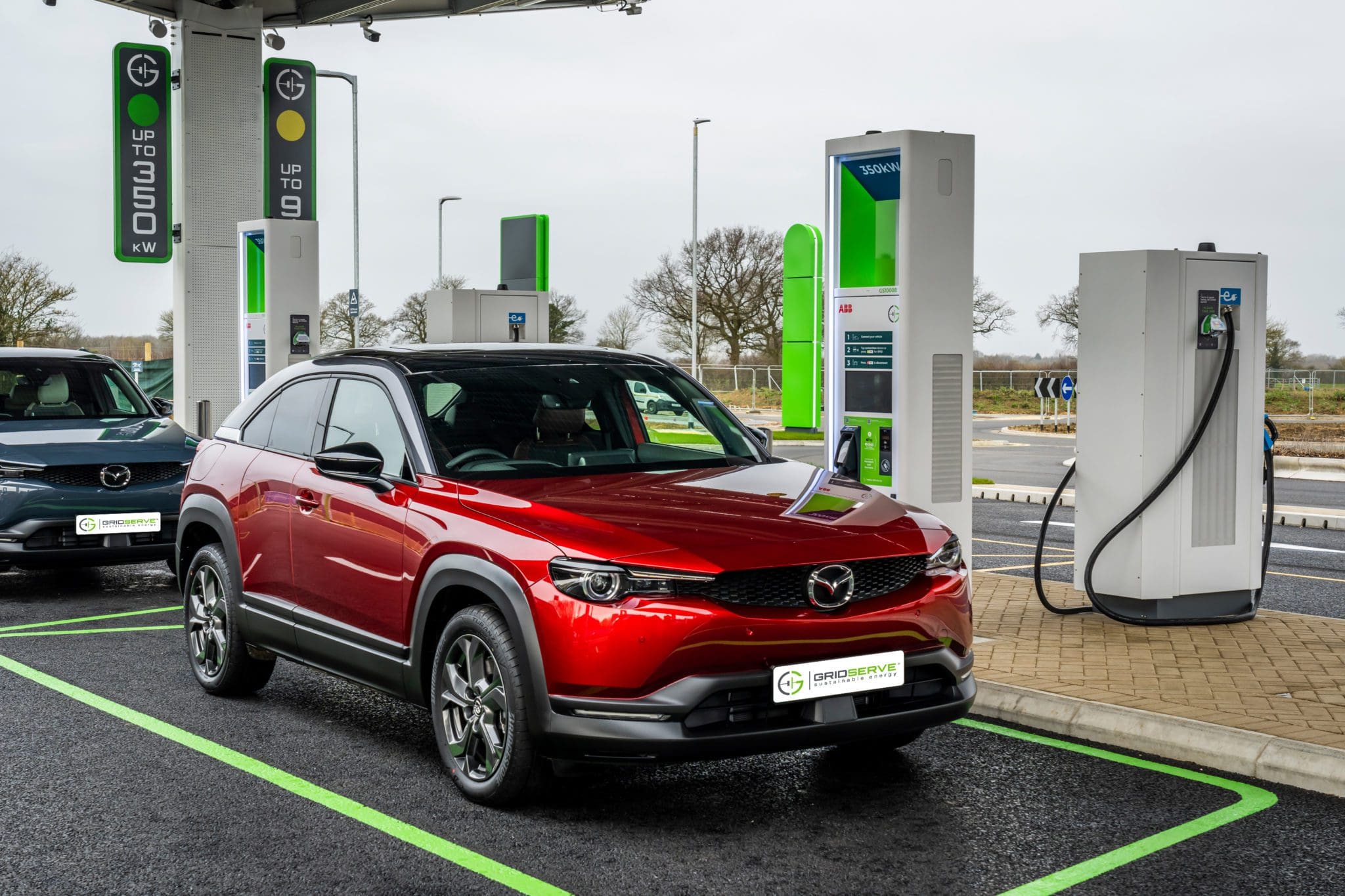 Spoiler: we're making charging your EV as easy as 1,2,3!
Spoiler: we're making charging your EV as easy as 1,2,3!
The GRIDSERVE Electric Highway is radically transforming the UK's EV charging infrastructure, making it simpler, more convenient, and more affordable than ever.
Our charging infrastructure now covers more than 80% of the country's major motorways and throughout this year, we'll be upgrading every location to feature the latest state-of-the-art chargers including contactless payments, real-time updates to our GRIDSERVE map and to Zap-Map then, later in the year, dual-charging capability. More on all these exciting improvements in later announcements.
For now, we wanted to demonstrate how easy it is to use one of our new chargers, regardless of whether you're in Burton-in-Kendal Moto Services or at our flagship Braintree Electric ForecourtsⓇ. Here are the seven steps to fuelling up with sustainable energy!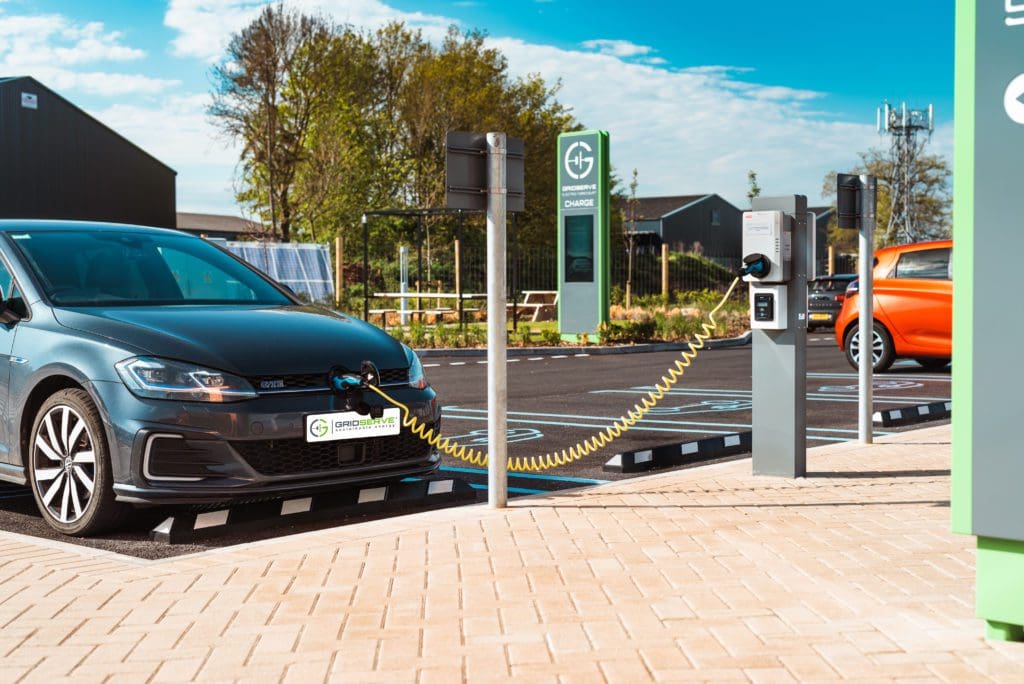 Step 1: Identify where your charging port is.
While most internal combustion engine cars typically have their fuel filler cap located at the rear right or left of the vehicle, there's a bit more variety with electric cars and their so-called 'charging port'.
Some models have adopted this conventional location, such as the BMW i3, Mercedes-Benz EQA and Polestar 2, whereas others have opted for a different approach. The Renault Zoe and MG ZS, for example, have concealed their charging ports behind the front badge, while the Honda e has proudly mounted its charging port on the bonnet.
Once you've identified the location of your charging port, you'll know the best way to park your car next to the charger in the bay.
Step 2: Identify your connector type.
First, you'll need to identify the correct charging connector type for your EV, which is basically the car's plug socket configuration. Like choosing between petrol or diesel, the main two choices for rapid charging an electric car are CCS and CHAdeMO, but there are a couple of others to mention.
A: CCS
This is the most common connector type for European vehicles from Porsche to Peugeot, and most new EVs use CCS charging. Due to the constantly evolving manufacturing process of EVs, this connector type is becoming more widespread than ever, and as such, the predominant number of connectors on the Electric Highway will be CCS.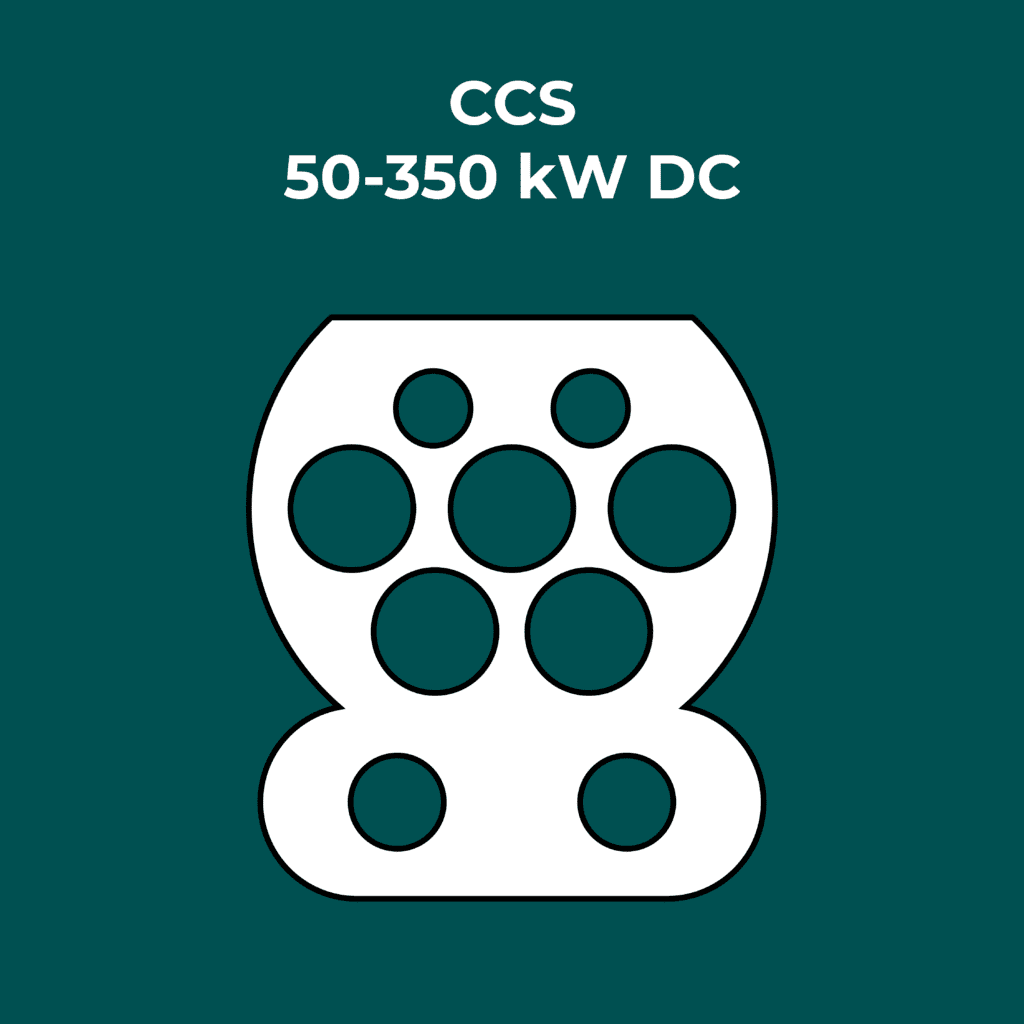 B: CHAdeMO
CHAdeMO is the connector type favoured by some Japanese car brands, including Nissan and the best-selling Leaf. These connectors are also featured on the GRIDSERVE Electric Highway.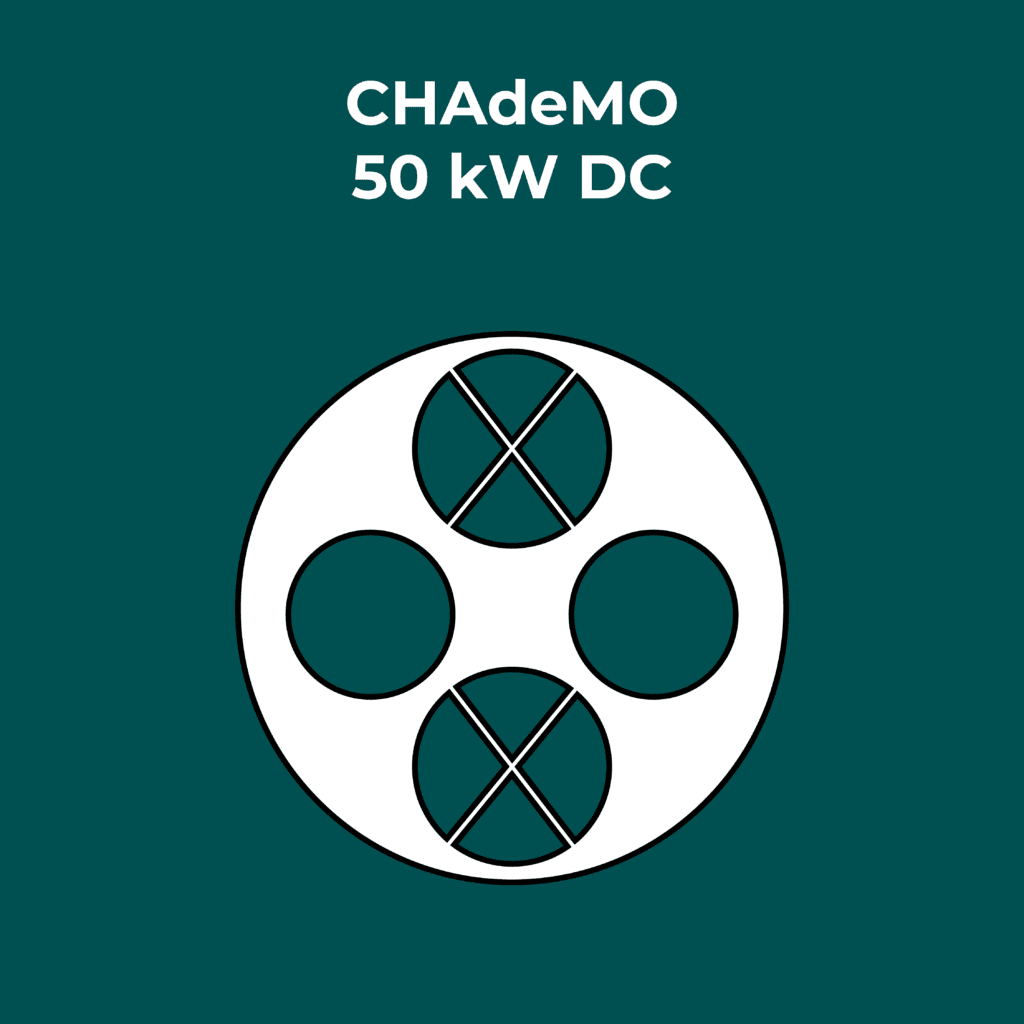 C: Type 2 AC
You may also see a Type 2 AC connector option on the GRIDSERVE Electric Highway. Sometimes this will be tethered, meaning it will feature its own charging cable like both the CCS and CHAdeMO connectors, but other times it may be offered as a socket, also called untethered. That's because every electric car on sale today has an AC charging port, in addition to one of the other two connector types. Typically, manufacturers will supply you and your new car with your own Type 2 charging cable. It's worth noting that this connector type offers a slower charge rate that's more suitable for longer parking sessions.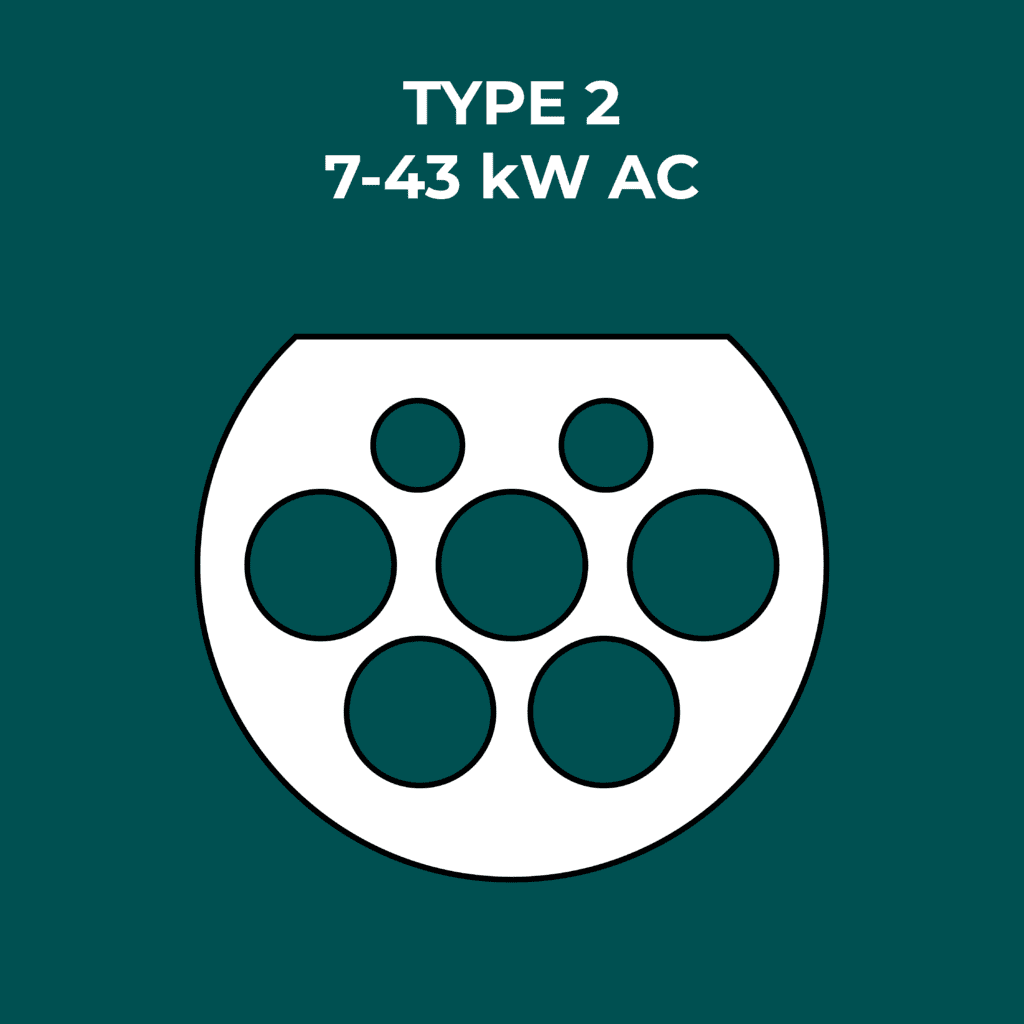 D: Tesla Type 2
If you drive a Tesla, then you should know that all Tesla drivers also have exclusive access to their own, single-branded network of so-called 'Superchargers' which uses a special connector type. The connector doesn't look noticeably different, but it does recognise your Tesla when you plug in. In the larger sites on our Electric Highway, such as our Electric ForecourtsⓇ or Electric Hubs, you will see banks of Superchargers to use.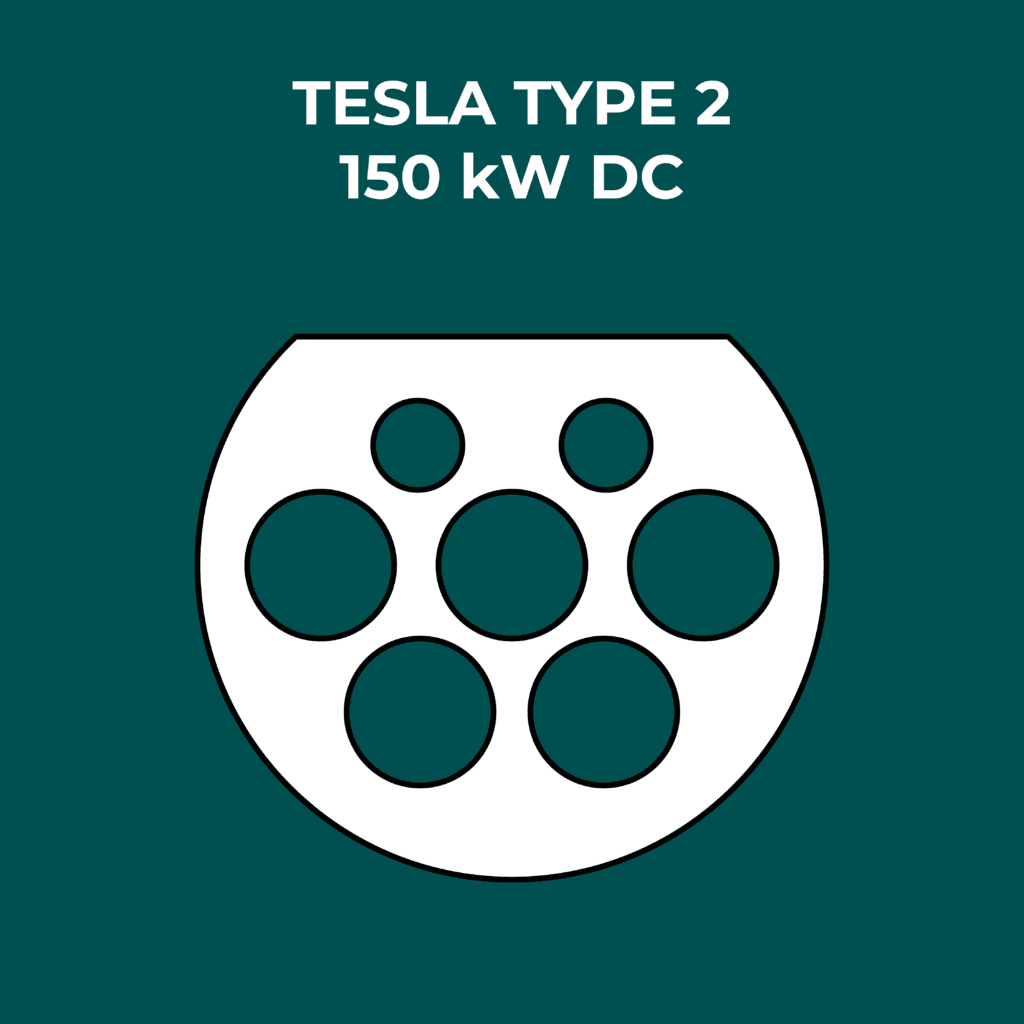 Step 3: Plug your car in before activating the charger.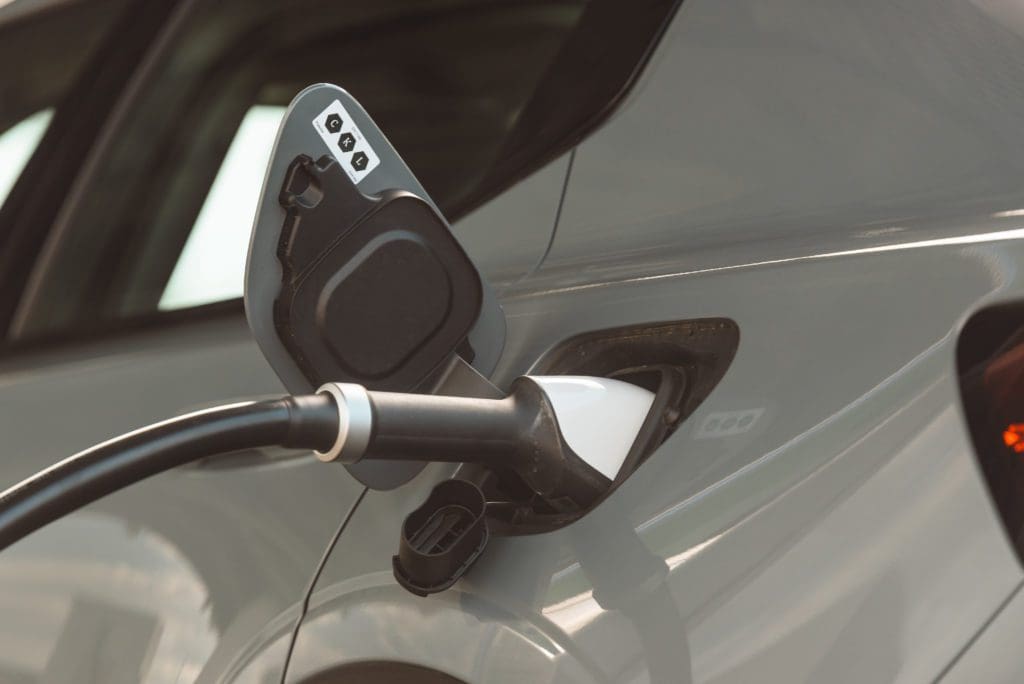 As soon as you've parked up and located the appropriate charging connector, we always advise to plug your car in before anything else. When you plug in, the charger will start to communicate with your car and understand the maximum charge and maximum speed of charge it can administer. Both factors will determine how quickly your car's battery can fill up on GRIDSERVE's sustainable energy.
Step 4: Tap your credit card and wait for the beep!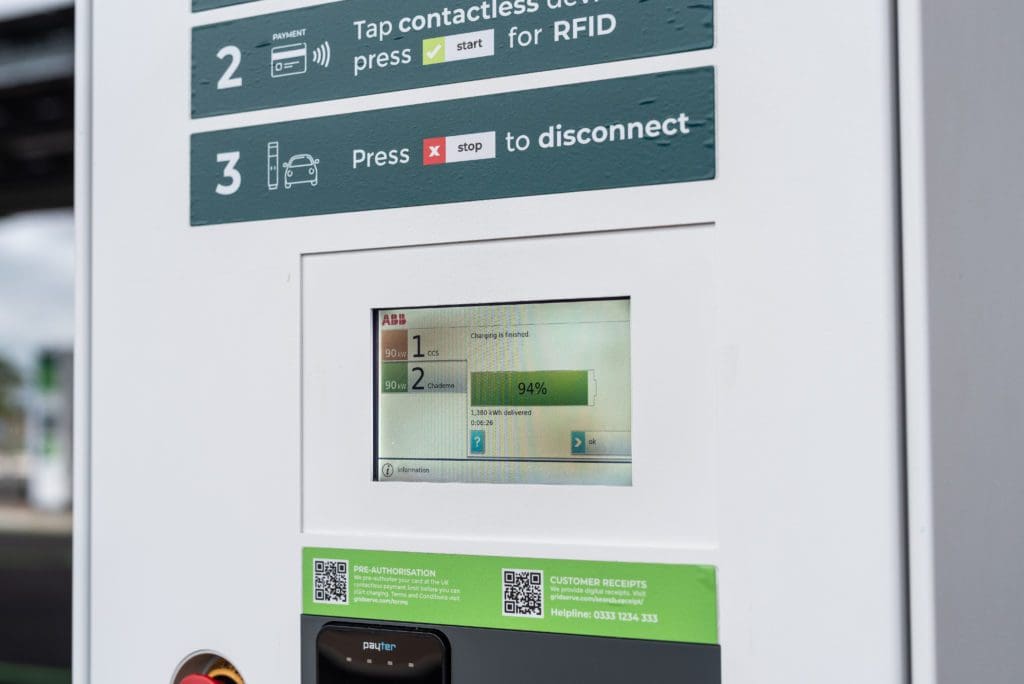 Once the charger has acknowledged your electric car, you'll be asked to tap your contactless debit or credit card, Apple or Google Pay app on the charge point to begin your charging session.
You'll hear a beep, after which your car will start charging and the screen will immediately display the time of your charging session, the real-time status of your car's battery and the amount of energy your car's battery is receiving.
In order to facilitate contactless payment, GRIDSERVE temporarily reserves a fee from your bank account, which is known as a 'pre-authorisation' or 'holding fee'. Currently the fee is £1 along the Electric Highway or £25 at Rugby MOTO services and is returned after your charging session has completed.
It's worth noting that said reimbursement can sometimes take up to 24-hours to show up on your mobile banking app, but you can always view your statement on a computer for the most up-to-date information.
Step 5: Rest up and relax…
Whether you're visiting a service station, an electric hub or an Electric ForecourtⓇ, the beauty of charging means that you have some important downtime. Take this moment to grab a coffee, catch up on emails, call home – or even take a walk and get some fresh air.
How long it takes to charge your electric car will depend on the size of your car's battery, the speed of the charger and the car's ability to accept this charge. Our chargers don't discriminate, so just because your car doesn't charge at 350kW doesn't mean you can't use one of our high-power chargers. That said, your charging speed will be influenced by your car's ability to accept charge.
Most carmakers provide mobile apps meaning you're able to check on your car's charging status remotely. You can read more on charging etiquette here but in a busy service area, we'd suggest considering other EV users when your battery has reached 80% capacity.
When you do decide to end your charging session, simply return to your vehicle and press the stop button on the touchscreen. You can then disconnect the charging connector from your car and return to its holster. Do not press the emergency stop button to terminate your charging session, unless there is a genuine emergency.
Step 6: Get a receipt.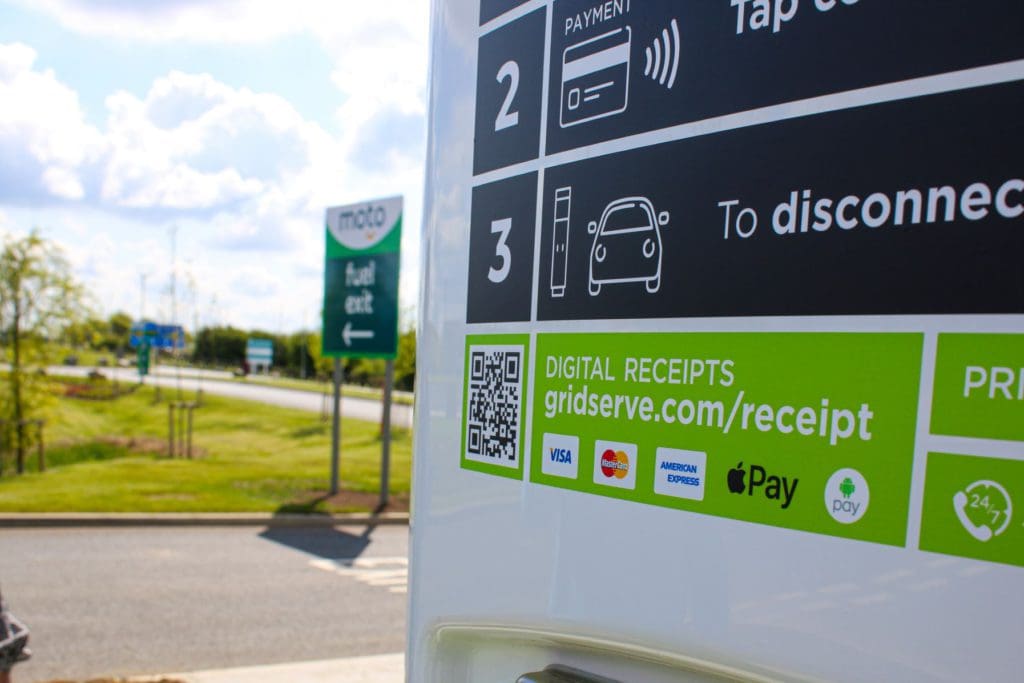 You can easily request a digital receipt by either scanning the QR code on the charge point or by visiting GRIDSERVE.com/receipt. Apple or Google pay users can manage their receipts by contacting a member of our customer service team here.
Step 7: Confirm you got the best value for your money and the planet!
We pride ourselves on developing a nationwide EV charging infrastructure for everyone that is robust, reliable and affordable. Also, the energy you receive through the GRIDSERVE Electric Highway is sustainably generated by sources like solar power.
To recap, here are the energy prices at our sites:
Charging:
Pricing for Medium Power Chargers – typically 60kW – which are primarily located at motorway service areas (the majority of which we upgraded in 2021) is increasing from 30p to 39p per kWh
Pricing for High Power Chargers – up to 350kW – located at our newly developed Electric Hubs (of which we currently have 13 in construction), is 45p per kWh
At our Electric Forecourts® we are able to keep pricing at 39p per kWh – even for 350kW chargers – as onsite solar generation and battery storage gives us more control over energy and distribution costs
Holding fees:
£1 holding fee at all locations including our Electric ForecourtsⓇ
£25 holding fee at Rugby MOTO services
For all the latest updates on the GRIDSERVE Electric Highway, be sure to follow our twitter.com/elechighway account. We hope to see you at a GRIDSERVE Electric ForecourtsⓇ or at one of our other GRIDSERVE charging locations soon!
---
Like this article? You'll love:
The GRIDSERVE Electric Highway charging map
A Guide to EV Charging Etiquette