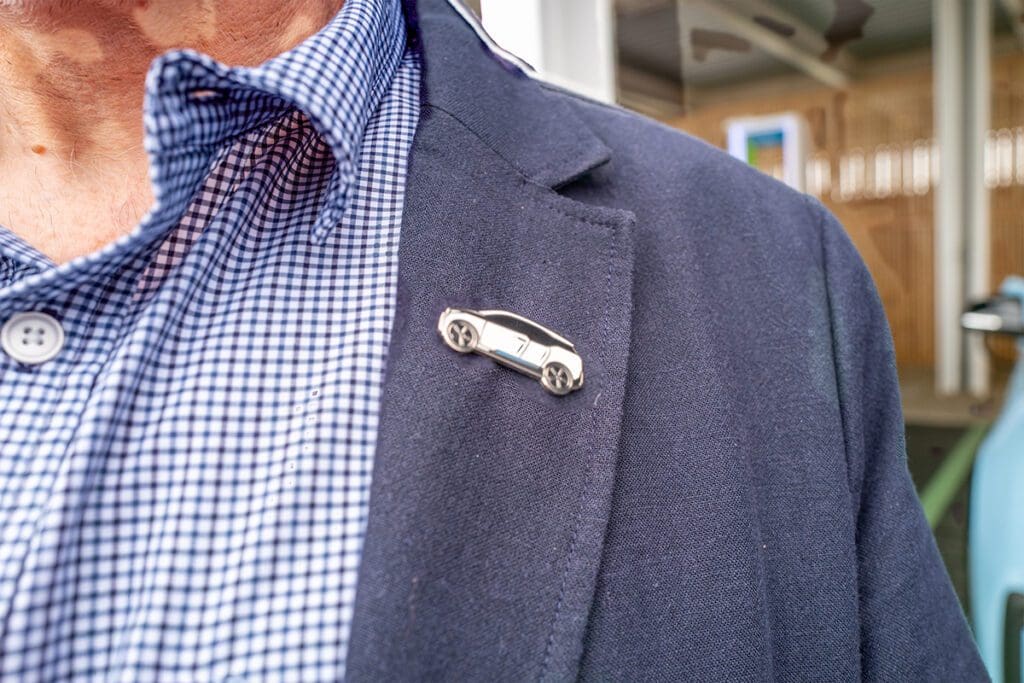 Chris Greenfield, Marketing Professional, Amateur Astronomer and BMWi3 driver shares his personal experience of the GRIDSERVE Electric Highway.
Back in my ICE days, I was a loyal MINI Cooper driver. I had two of them over a 10-year period. I knew the switch to electric cars was inevitable, so after a fair bit of research, I took my first leap into the electric era with a BMW i3 – another innovative small car from MINI's parent company.
The week I collected my i3, I had to take a long drive to pick up a family member at Gatwick Airport, so I started to map out my charging route in anticipation. I'd seen on social media that the Electric Forecourt® in Braintree, Essex had opened and that Great Notley was almost exactly the halfway point in my journey, so I was chuffed that I could make it from Wymondham and back again with just one stop to charge, perfect!
I distinctly remember pulling up to the Electric Forecourt® for the first time. The place was like an oasis, it was clean and quiet, and the loos were great too. In comparison to the petrol stations, I had been visiting my whole life, the difference was like chalk and cheese. I think that's when I knew I wouldn't be going back to the Mini Cooper!
Admittedly, I did have a rather humbling first charge experience, back then I wasn't used to charging an EV, so I ended up having to reverse back and forth to align the car with the charge point. Then one of the lovely staff members came over to help, and it was like the stars had aligned. Please excuse that cheeky astronomy pun, but it truly did feel like everything had finally fallen into place.
Much to my relief, I found out I wasn't the first to perform the 'reverse in and out' manoeuvre so we had a laugh and she helped me to plug in. It was amazing how easy it was; I just swiped my card and the car started charging. I think that was the beginning of my EV charging story with the GRIDSERVE Electric Highway, but it's certainly not the end.
The transition to an electric car was also a personal jumping off point for me. I wanted to work less and dedicate more time to my passions, and I have to say, electric cars quickly joined the list. I didn't have space for a home charger at the time, and I wasn't very close to Great Notley, so the next thing I knew, I was plotting my journeys, planning even longer trips and visiting many different charge point providers.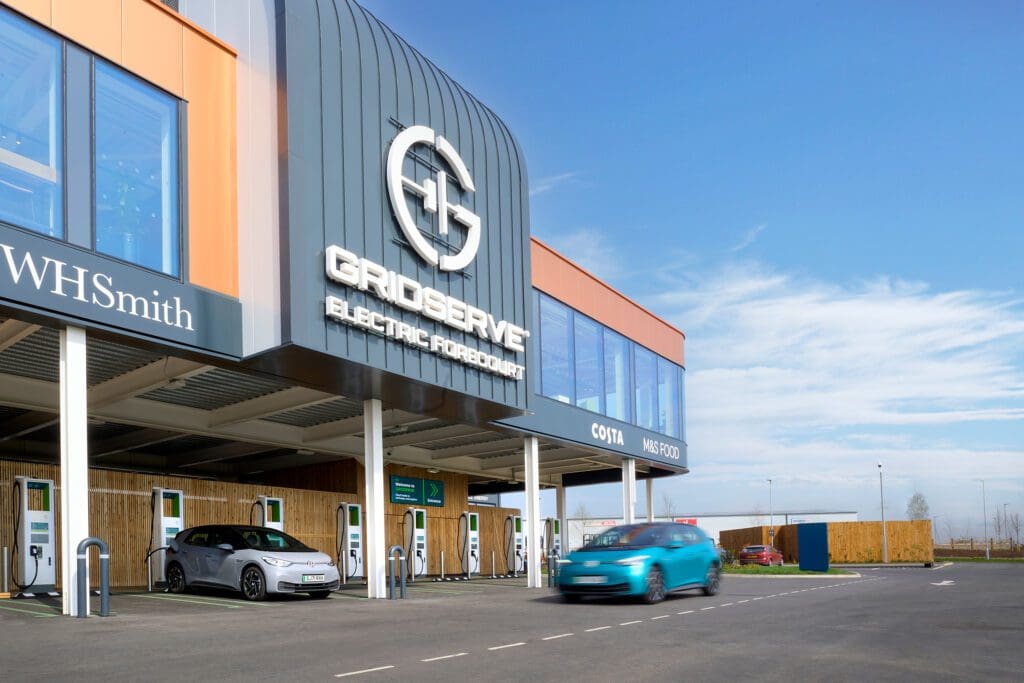 Chris quickly became an advocate for electric cars
After lucking out with my first charge at Braintree, I did find other public charge points quite frustrating. I now try to charge on the GRIDSERVE Electric Highway whenever I can. They are simply better and there is a customer service line I can call if I have an issue.
With the pandemic restrictions in recent years, we've all been quite isolated so one of my favourite things about the GRIDSERVE Electric Highway is the small act of having a conversation with the driver charging next to me. It's that simple sense of connection which almost always starts with a polite nod and a casual question about range. Then, before you know it, you're chatting away, sharing tips on the best charge locations and by the time you're topped up, you've made a new friend.
Unfortunately, I can't get back to Braintree as often as I would like. I live in Wymondham which is south of Norwich, so when I heard that the GRIDSERVE Norwich Electric Forecourt® was opening, I was excited. I love photography and drones almost as much as I love astronomy, so I began driving past the site as it was in construction and taking photos. I couldn't wait for it to open and after I started sharing my images on social media all the EV drivers in the area began the countdown to opening day.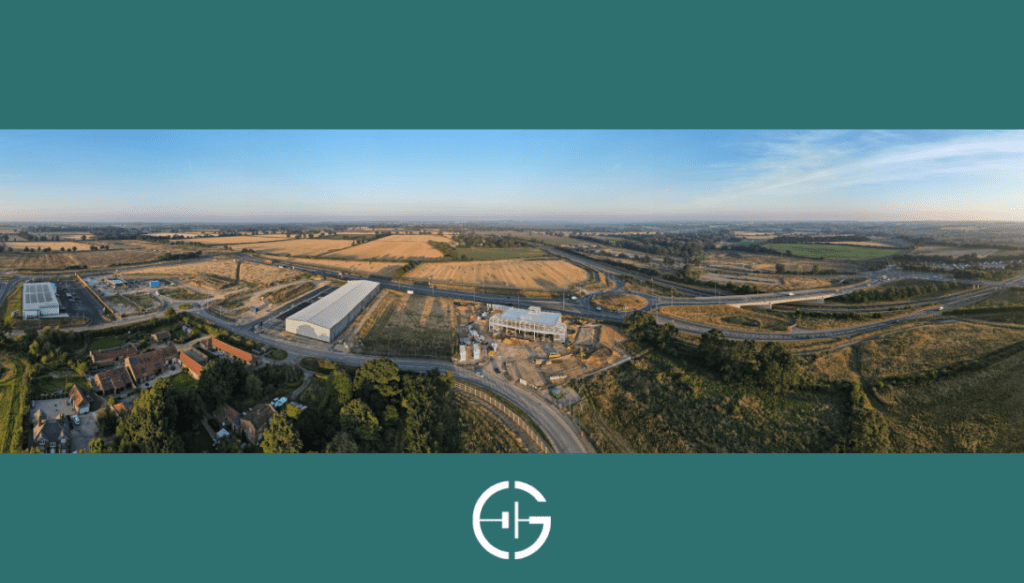 A stunning panoramic shot by Chris as the GRIDSERVE Norwich site was in construction.
During that construction process, I changed my BMWi3 to the sports version because I wanted the sunroof and a better stereo. I'm not a fan of speed so I normally drive on eco mode, but it gave me access to the fresh night air and driving without the sound of a noisy engine totally changed the way I hear music. It's almost like listening to your favourite song for the first time.
I remember one night in particular; I was driving out to the observatory to watch the stars and I was suddenly struck by one of those fleeting and elusive moments of joy that I hadn't felt for a very long time. If you've ever been through tough times, you get a special understanding of how short life can be. Driving an electric car has not only played a part in bringing back my zest for life, it recharged my passion to live that life wisely.
Most people would call me the quiet sort, I love science and reading, I love spending time behind a camera capturing the beauty of the planets, but I often think about the danger this planet is in, and if one of the easiest things I can do to help the earth is to keep driving an EV, then I'm sold.
Don't get me wrong, I was hesitant at first, but I did my research, I connected to other EV drivers and now I'll never go back. I visit the Norwich Electric Forecourt® as often as I can, I even helped to put on an EV Driver's Club Event at Norwich last month, and I have to say the sense of community and the charging speed is unmatched!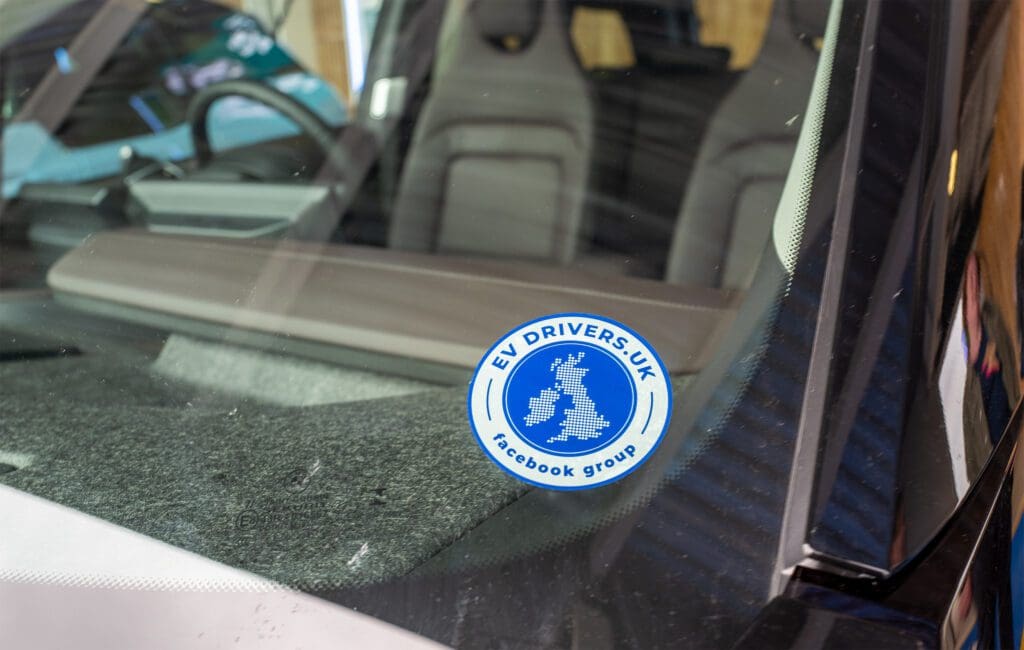 A quick shout out to the EV Drivers UK Facebook group
For those who are still on the fence about making the change to an EV, I think the big decider for me was actually giving an electric car a try. Many companies offer test drives these days, including GRIDSERVE from their Electric Forecourts® so my advice to anyone who's still a bit unsure, is to get yourself in the driver's seat. Take an EV out for a trip and you'll see why I changed my mind, I mean really, what do you have to lose?
---
Like this? You'll love
Book in an early test drive spot at our Electric Forecourts®
How to use the GRIDSERVE Electric Highway
The difference between buying and leasing
Follow Chris' EV journey's here
GRIDSERVE would like to thank Chris for being such a loyal supporter and for sharing his story on the one-year birthday of the GRIDSERVE Electric Highway. You can follow his journey and see more amazing photos at the links below.