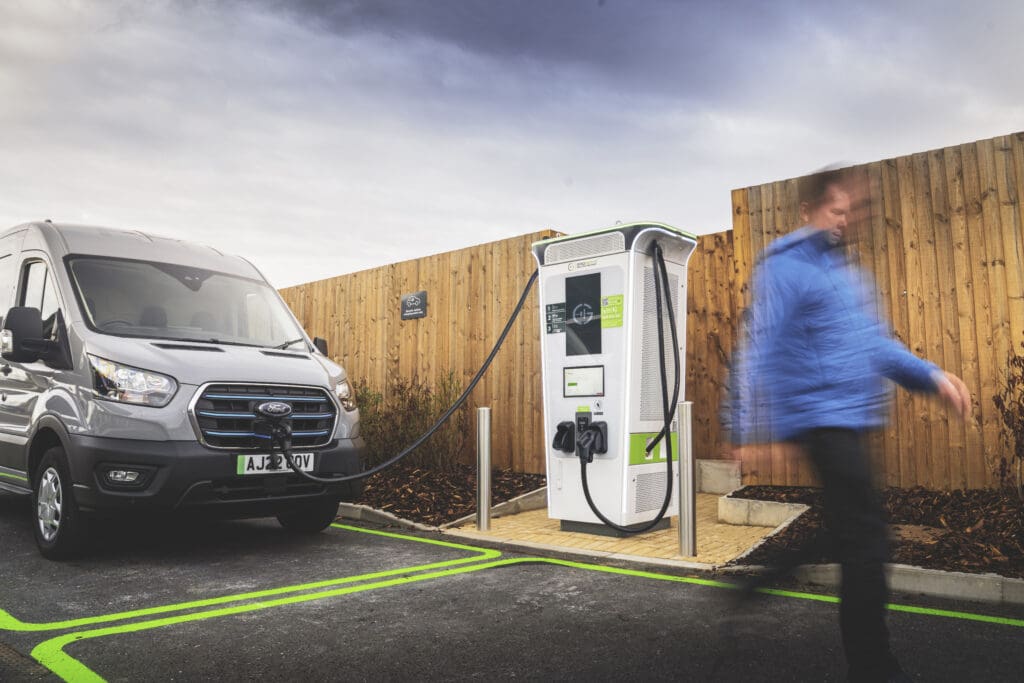 Move over white van man… it's the era of the green van man (and woman).
New research data by GRIDSERVE reveals millions of van drivers are planning to make the switch to electric vehicles by 2025.
The study of 500 van drivers shows more than half (55%) predict they will be behind the wheel of an electric van within the next two years – a massive increase compared to if they had been asked five years ago.
Van drivers told us that part of the reason is the savings. On average, a UK van driver estimates they could save more than £2,720 a year on fuel by going electric.
Beyond fuel, businesses could also save a collective £2.4 million a day from the Congestion Charge and even more once you consider the new ULEZ expansion. Figures also show switching to electric vans could save UK cities over one million tonnes of CO2 every year.
The green economy is also helping accelerate the switch. More than eight in ten (82%) van drivers want to see more companies using environmentally friendly vans in their fleet and nearly nine in 10 (88%) van drivers believe it's vital everyone does their best to be as environmentally friendly as possible.
In fact, six in ten drivers (63%) believe that making the switch to an electric van could even open new opportunities to do more business with a socially conscious clientele.
The changing face of the van driver is also revealed in a desire to retire the 'white van man' name, with over half (59%) saying they'd prefer a more inclusive term. Part of the reason is that over the last five years, there has been a shift in those who are behind the wheel of working vans, with many spotting an increase in drivers who aren't men, as well as much younger drivers than ever before.