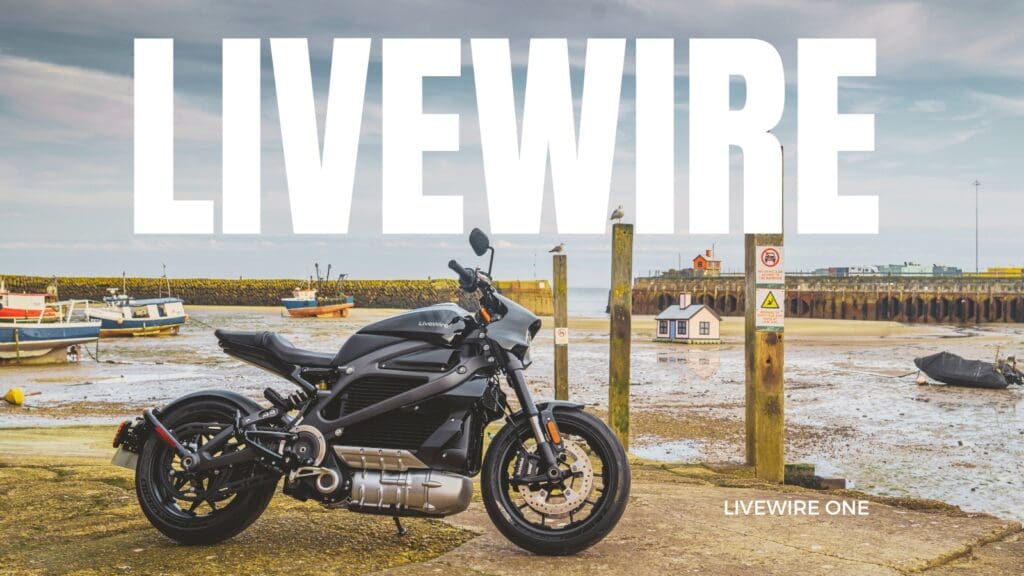 If you thought the electrification of transport was exclusively reserved for four wheels, think again. There are an increasing number of players that are paving the way for an exciting electric future on two wheels, and no more so than the LiveWire One.
This American start-up is part of the Harley-Davidson family, one of the oldest motorcycle marques in existence. To this day, Harley embraces an unapologetically 20th century approach to building motorcycles and boasts the sort of brand spirit that can rouse 'Murica like a blue-collar chorus from The Boss himself.
It has earned its reputation for big capacity combustion, lashings of chrome and highly questionable clothing over many years, much in the same way Volvo has done for car safety or Volkswagen has done for dubious emissions testing.
The thing is, though, the world is looking very different in 2023.
The direction of travel is set for electric vehicles with zero emissions mandates starting next year. In LiveWire, Harley is hoping to connect with a younger, climate-conscious audience that, until now, haven't chosen to get on a motorcycle, let alone a Harley-Davidson.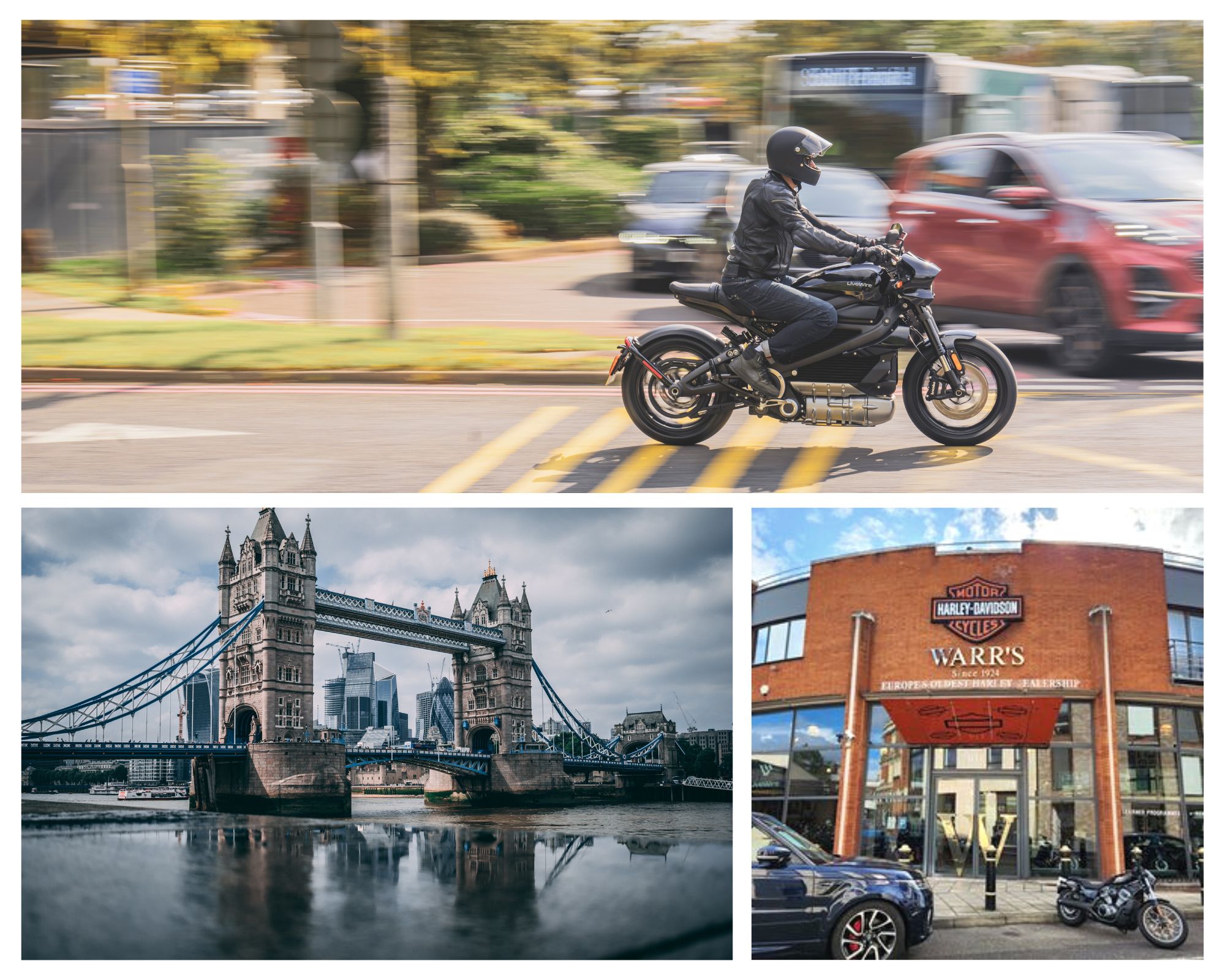 Making light work of London
First impressions? The LiveWire One is cool, credible and desirable. But to get under the surface, we're going on a 200-mile day trip from central London to Folkestone, via a quick check-in on progress at the upcoming Gatwick Electric Forecourt®.
We start our venture at Warr's London – the UK's oldest Harley-Davidson dealership established in 1924 – and it's on these congested streets where the LiveWire One feels immediately at home. Just like an electric car, there's no clutch or gears to worry about, so it feels no scarier to ride than a twist-and-go scooter. Albeit an extremely rapid scooter. LiveWire claims a 0-62mph sprint time of just three seconds, and this can be verified by my not-so-scientific backside dyno.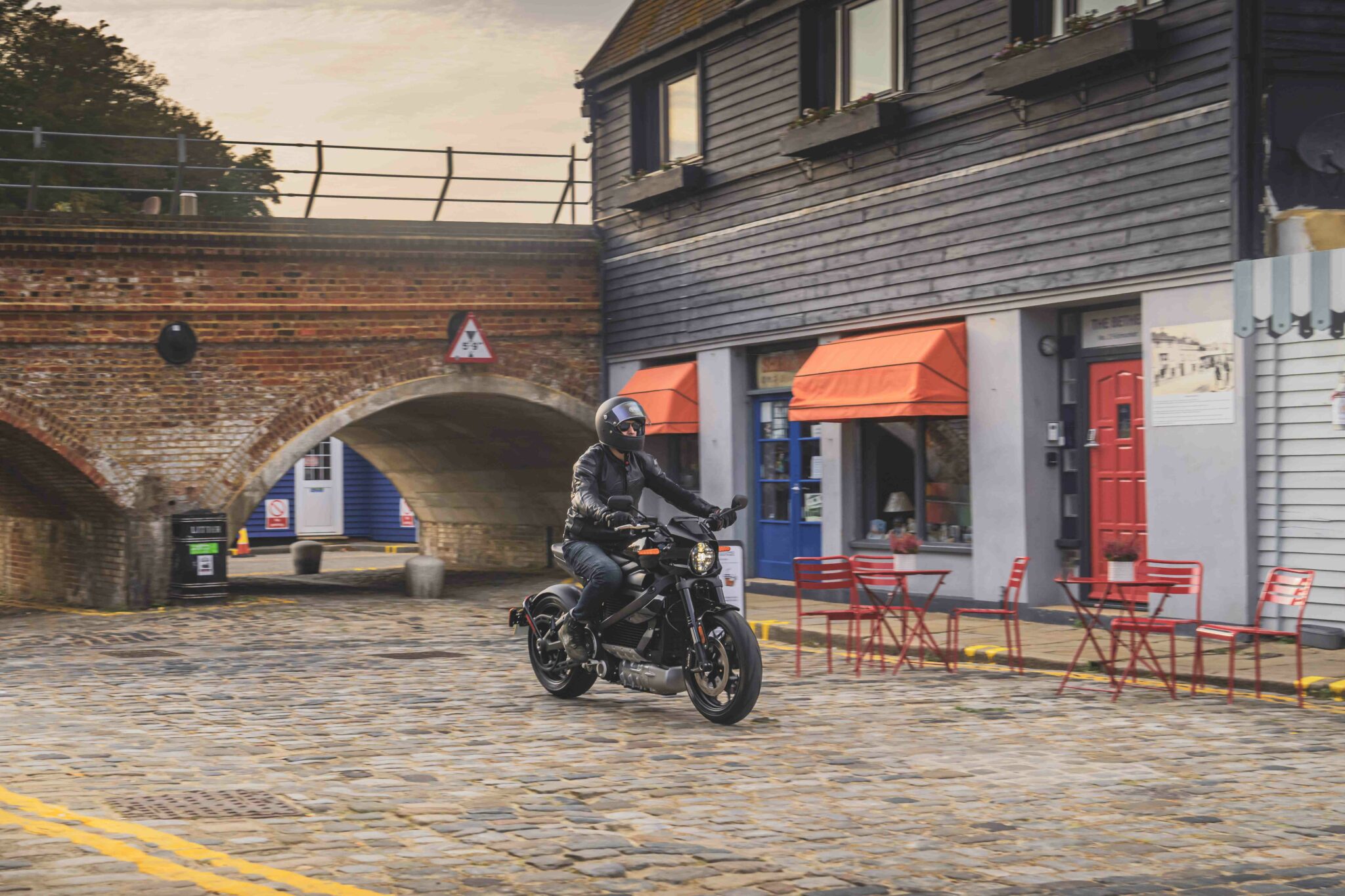 Yet as breathtaking as all that sounds, improved performance is a de facto and democratising benefit of the electric vehicle revolution. What's arguably more impressive here is the bike's low speed manners.
Cruising serenely through town, the LiveWire One feels controlled, comfortable and other-worldly to ride with no noise, no heavy clutch lever and, most importantly, no high-intensity heat leaching from beneath the saddle. At a stand-still, the electric motor simply pulses in a heartbeat-like fashion to let you know it's on.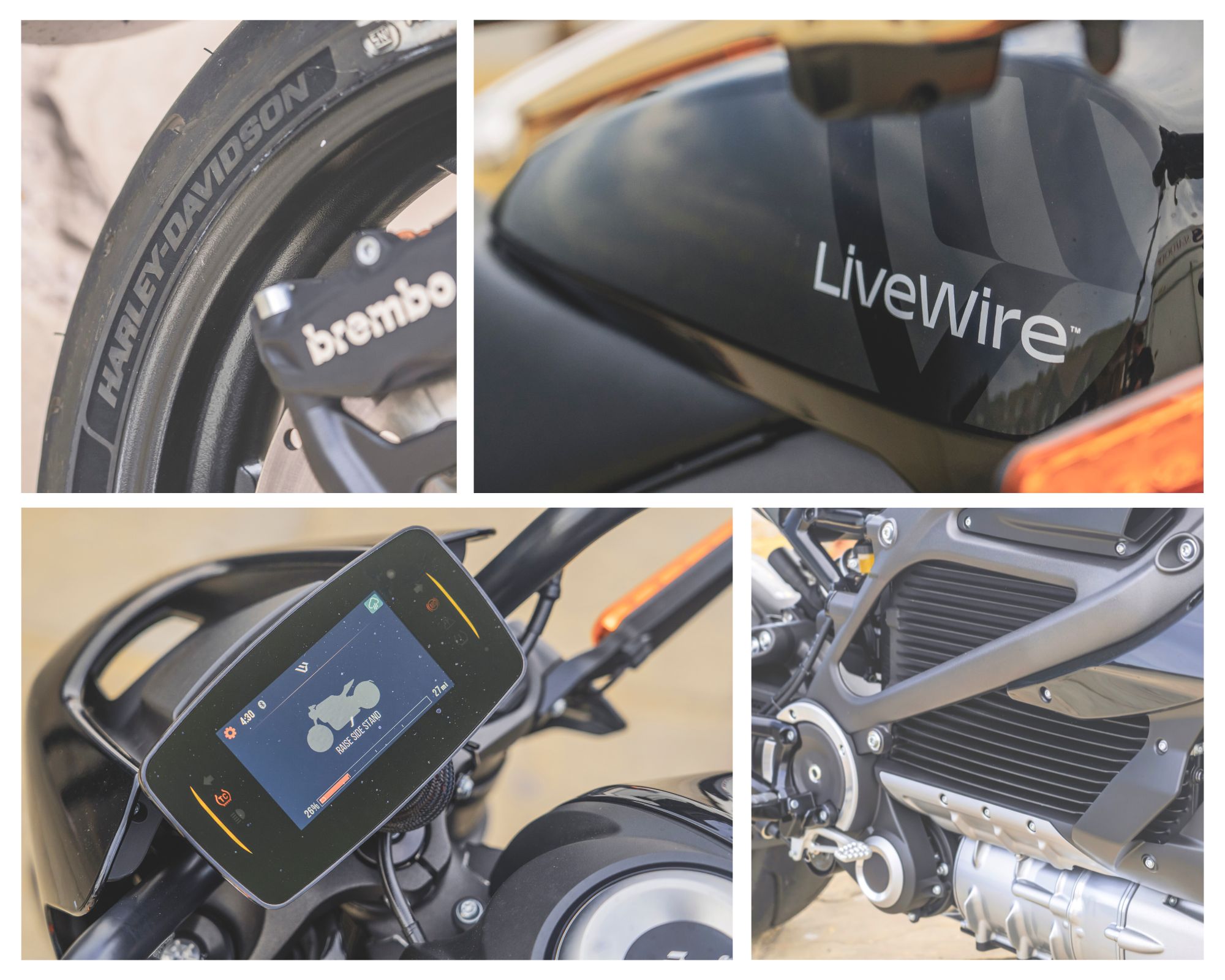 Making quick work of London, we hit the open road and effortlessly roll onto motorway speeds, seduced by a torque curve that's as vast and relentless as the Northern Great Plains. The lack of fairing gives the neck muscles a workout, but it also helps to improve your perception of speed with the absence of any exhaust noise. Of course, there is some noise but it's less blaring bass and more last-five-minutes-in-the-spin-dryer.
The future is already here
We arrive at the Gatwick Electric Forecourt® to be met by a buzz of workers, cranes and containers all jostling for position within this compact site. It's due to open before the end of the year and boast 35 EV charging bays under one roof. Amongst the mass of high tempo activity is Clive Autton, senior contract surveyor, who helped to deliver both Braintree and Norwich Electric Forecourts®. He says this one has a few new features up its sleeve, but you'll have to stay tuned for more info.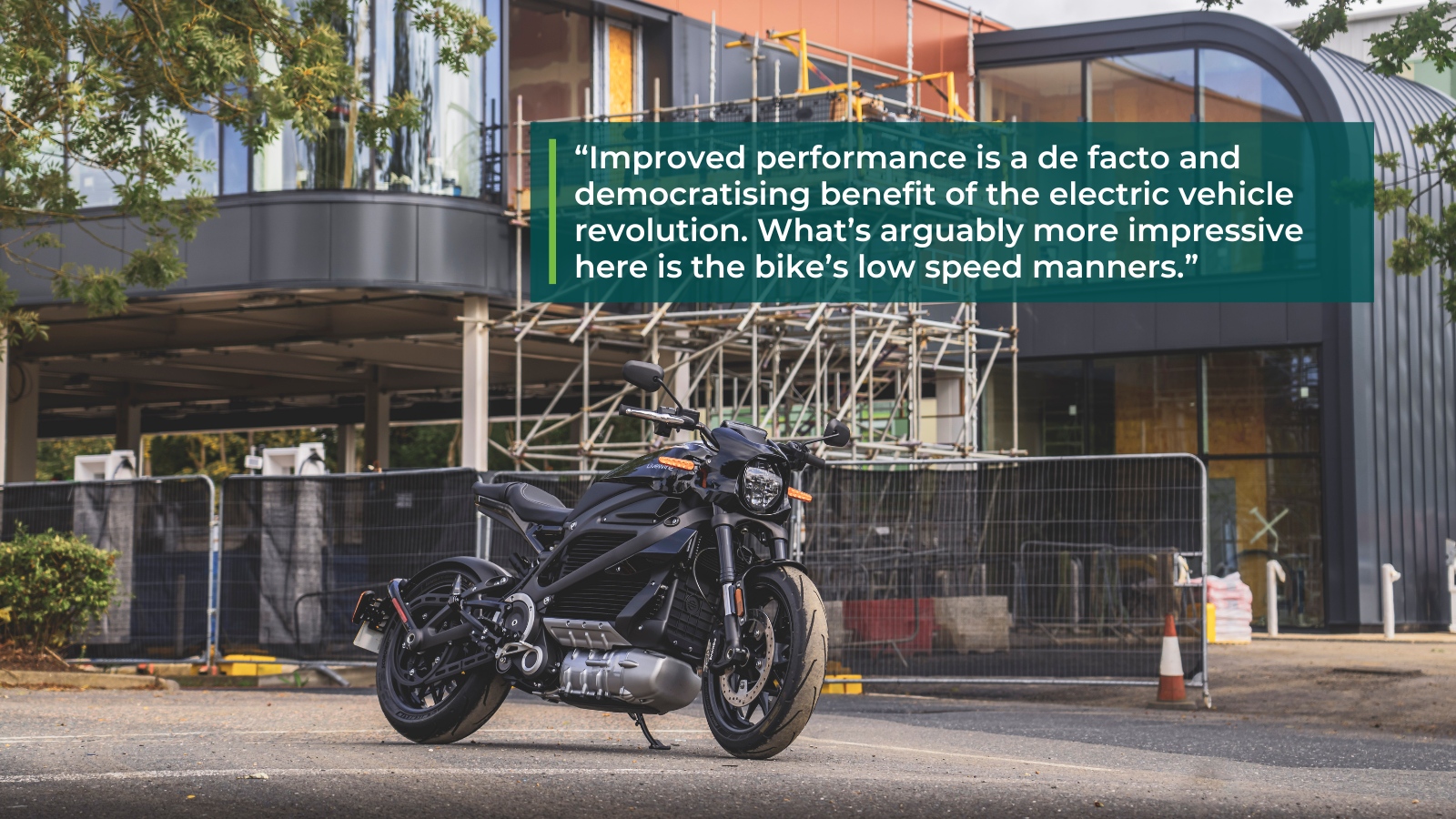 With the curved glazing and copper cladding now installed, it already offers a big visual statement of intent at the South Terminal for both GRIDSERVE and Gatwick Airport. Not only will this be the first EV charging facility of its kind at an airport, it will also support Gatwick's ambition to achieve climate neutrality by 2050.
Let's not mess around here, aviation is one of the hardest industries to decarbonize and travellers shouldn't have to choose between seeing the world and saving it. Any attempts made to help decarbonise the ecosystems that support this mammoth industry can only be seen as a positive.
Gatwick is still a few weeks from opening, so we decide to make a quick 16-mile jaunt to Clacket Lane Services for a rapid charge, vegan wrap and clean green smoothie. Motorway Service Areas aren't like they used to be.
Thanks to a new partnership between GRIDSERVE and Roadchef, this two EV charger site will soon become home to a multi-bay Electric Super Hub with industry-leading 350kW-capable EV chargers. That said, even the existing 90kW-capable chargers are surplus to requirement for the LiveWire One, which has a maximum charging rate of 22kW.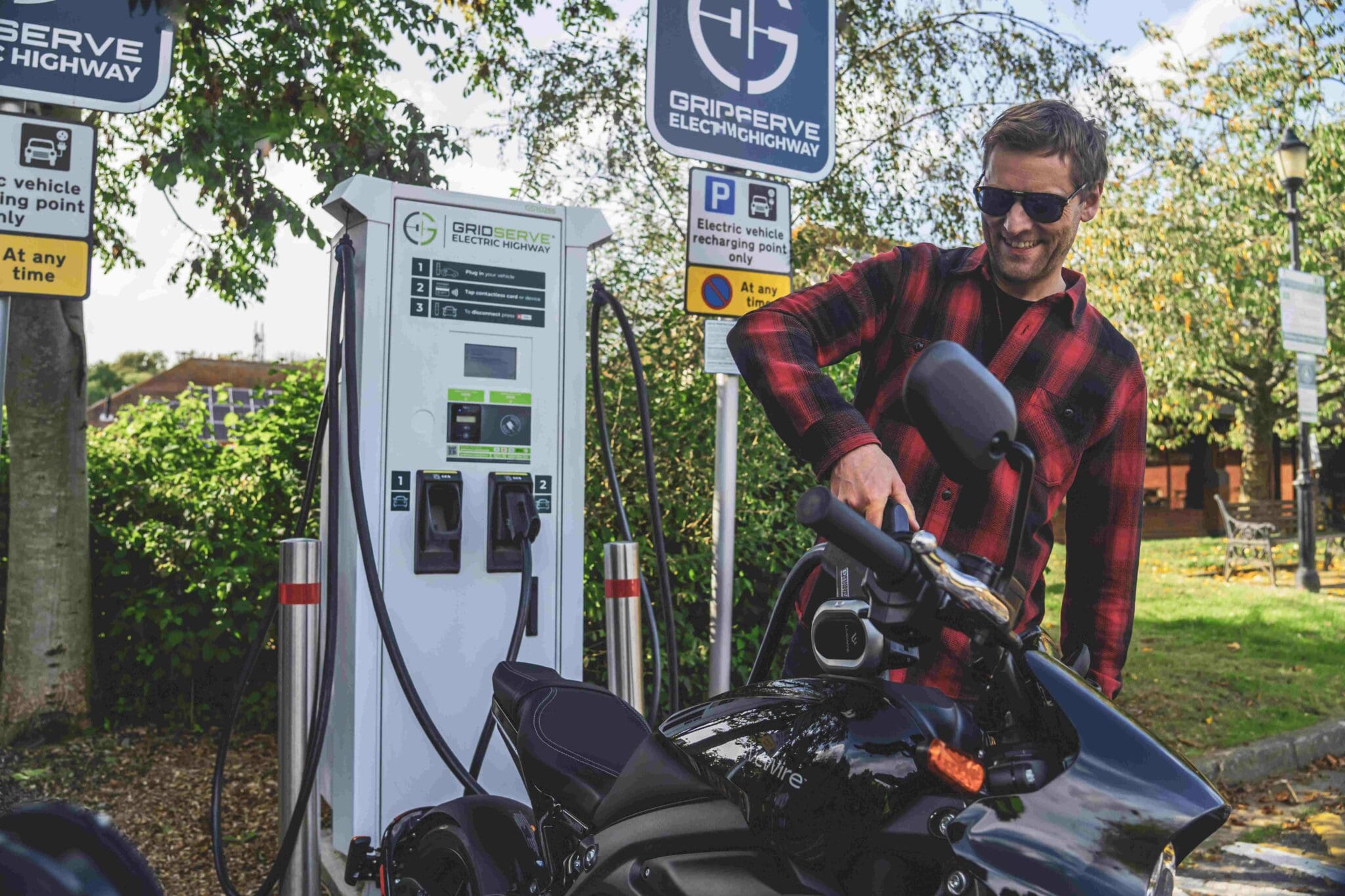 Attracting fans in Folkestone
We jump off the M20 to take a more scenic route to Folkestone Harbour. The combination of frame, 15.5 kWh battery pack and electric motor may be pushing the scales at 249kg, but because the weight is so centralised and the peg position quite high, the LiveWire offers an agility that genuinely surprises.
The faux leather-clad padding around the base of the tank (where your knees and thighs grip) adds some much-needed support in the corners and the multiple modes (Sport, Eco, Rain and Custom) provide different levels of power, regenerative braking and traction control to suit your riding style.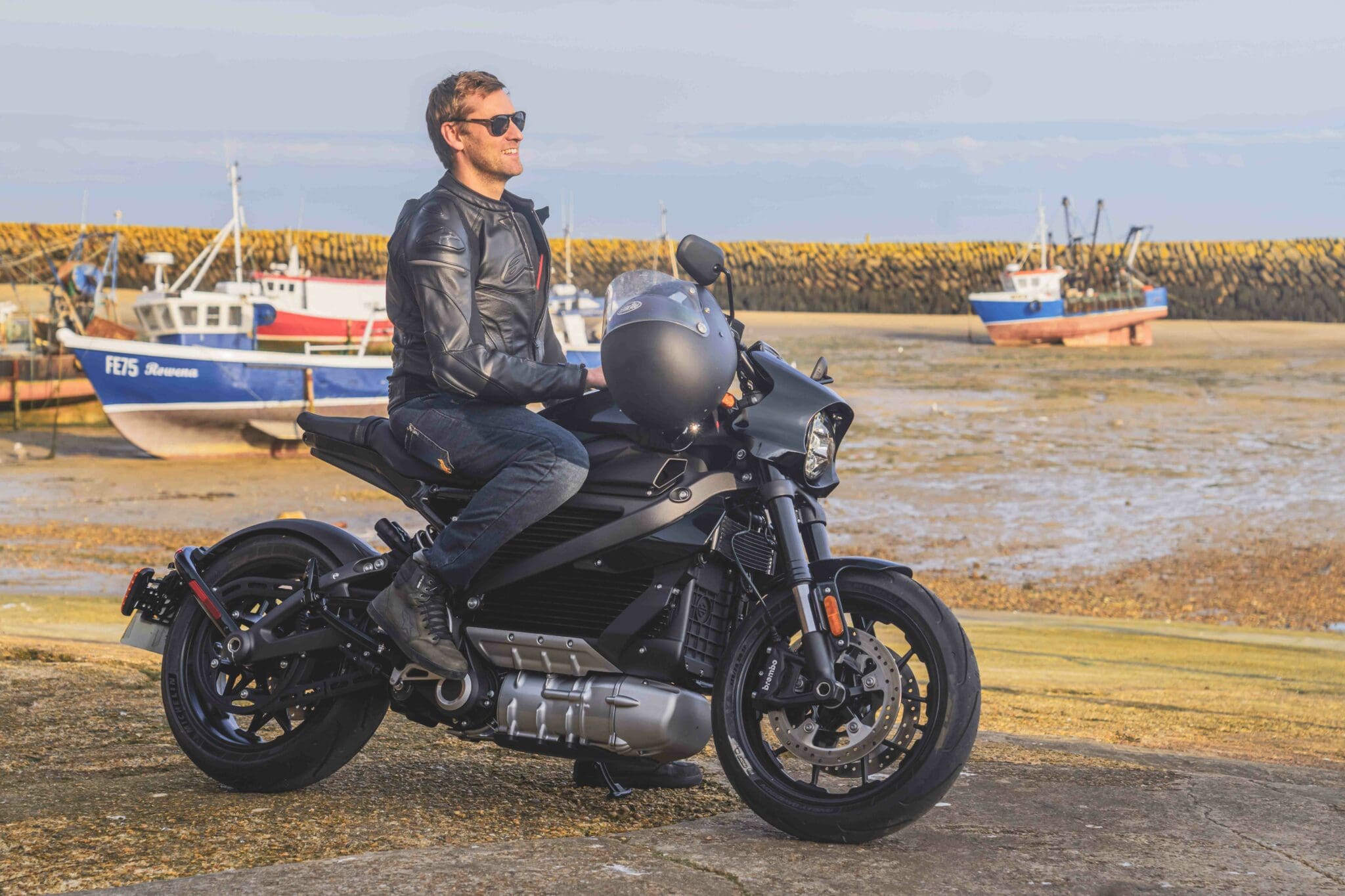 We park the bike at Folkestone Harbour and as it gleams in the afternoon sun, it garners plenty of positive attention. Onlookers love the fact it looks the way it does but without any of the loud pipes and antisocial associations of sporty bikes.
After a full day on the LiveWire One, there are a couple of areas that prevent it from being a home run. While we're all in favour of right-sizing batteries in vehicles – a spirited ride means 80-90 miles between charges – we'd also suggest that smaller batteries should be complimented with a higher maximum charging speed to facilitate those more frequent stops.
While LiveWire says a DC connector would take this bike 40 minutes for an 80% charge, that wasn't our experience. So, without an Electric Forecourt® on your doorstep, you and your buddies may end up spending an inordinate amount of your Sunday ride drinking coffee and churning through Moto GP clips on YouTube.
Still, the LiveWire One deserves to succeed, not only because it takes a progressive step in getting a new breed of riders interested in motorcycles, but because it proves that two wheels can still be exciting and relevant in a post-petrol era.