Sustainable Meeting Pods.
Small Rooms. Big Results.
Deliver a winning pitch, teach an online workshop, close a deal, or just get things done while you charge your electric vehicle. ​
GRIDSERVE meeting pods are the perfect space to escape. Book by the hour and enjoy a silent, private office, at no cost to the environment.​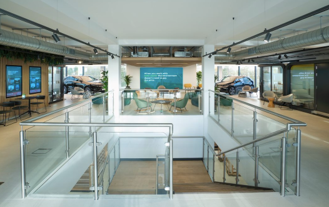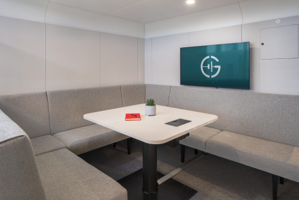 Recent times have made us all too familiar with the pressure of working from home. But GRIDSERVE meeting pods offer respite from noisy kids, a crowded kitchen table, or a spotty WIFI connection.​
Meetings don't need to
be endless to be eternal
What can you get done
whilst you charge?
Our comfortable pods are located above our retail space with a range of healthy food and snacks. ​
GRIDSERVE is a community, so take the chance to chat with others and boost your energy. ​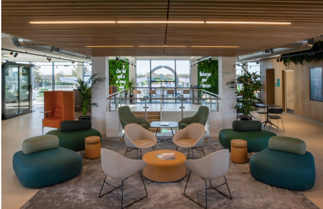 With sleek designs and comfortable fittings, our pods are soundproofed to perfectly suit your needs. You can control the temperature, and our electronic doors will only open when you want them too. We also adhere to strict COVID protocols that mean we clean and sanitize regularly to keep everyone healthy.​
Innovative meeting solutions that help you navigate your new normal
Share your experiences with our meetings rooms on our social channels:
Add the hashtag #deliver to join our movement