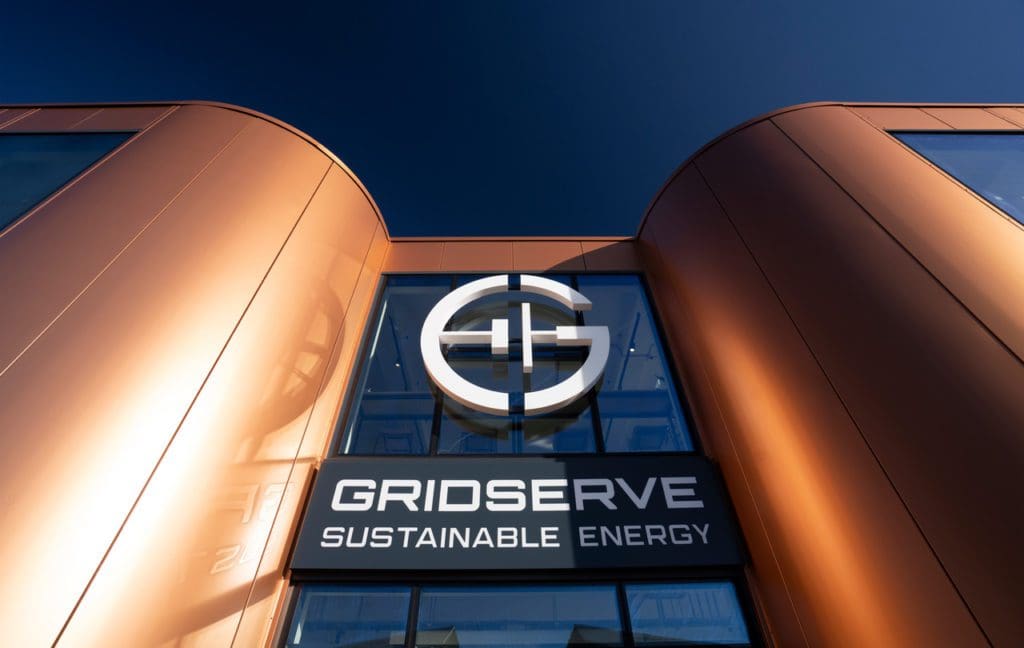 The GRIDSERVE Electric Forecourt® has received the coveted 'Innovation Award' at the 2022 What Car? Car Awards, the first time a non car-maker has received such an accolade. 
The What Car? Car of the Year Awards have been running since 1978 and have long been considered the most influential in the automotive industry, thanks to the brand's trusted and independent voice with car buyers. 
The What Car? Innovation Award, sponsored by Thatcham Research, has been created to honour those companies that are leading the bold pursuit of automotive progress, with former winners including Tesla. Thatcham's Chief Research Officer Matthew Avery described this year's winner, the GRIDSERVE Electric Forecourt®, as being "a game changer" for EV drivers. The What Car? judging panel also added that the influence of the Electric Forecourt®, at sites such as Braintree, would only continue to increase as more drivers choose electric power.  
Speaking at the prestigious What Car? Awards ceremony in London, GRIDSERVE CEO Toddington Harper said:
"It is a huge honour to be recognised by What Car? and I accept this award on behalf of the entire GRIDSERVE team. We're committed to delivering sustainable energy at such a scale that we can move the needle on climate change and we're doing this through the development of our Sun-to-Wheel ecosystem. The roll-out of our award-winning Electric Forecourts® and Electric Hubs will gather pace in 2022 and, we believe, help further accelerate the adoption of electric vehicles in the UK and beyond. Not just by providing an experience that is fundamentally better than filling a car with petrol or diesel, but by providing net zero carbon energy at a much lower cost for the consumer."
While the Braintree Electric Forecourt® represents the first project of its kind designed to give the best possible charging experience for EV drivers, GRIDSERVE has more sites to come online in the first half of this year, including the Norwich Electric Forecourt® and more than 20 Electric Hubs, including Moto Swansea. It's investment like this, in addition to the biggest upgrade of motorway EV charging infrastructure in UK history, that has seen the Electric Highway, now known as the GRIDSERVE Electric Highway, achieve its highest customer satisfaction rating in the network's 10-year history.
For a list of all the event winners, please visit www.whatcarawards.com.
---