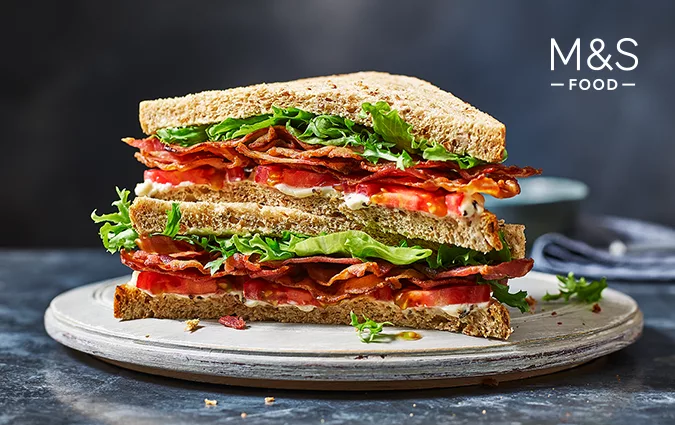 A new M&S Food has opened at GRIDSERVE's Electric Forecourt® in Braintree, Essex
M&S Food will be available from 7am to 8pm, seven days a week and will sell a wide range of products including delicious meals, fresh food, sandwiches, groceries, snacks, wines selected by experts, beautiful flowers and confectionery.
M&S Food complements GRIDSERVE's additional on-site facilities and retail offerings, including 36 electric vehicle chargers, Costa Coffee, WHSmith, Post Office, a waiting lounge with free superfast WiFi, high-end washrooms, wellbeing area with exercise bikes that generate electricity, a kid's area, and bookable business meeting room pods.
The Electric Forecourt® is designed to help make the process of switching to electric vehicles as simple and straightforward as possible for everyone. The upper floor of the building showcases the latest electric vehicles and there are multiple digital screens that help people learn about the benefits of making the switch. With more than 200 models now on the market – many of which are available to lease directly through GRIDSERVE – our on-site team of experts are also on hand to help educate visitors about which car is right for them, with the ultimate aim of providing people with the confidence to make the transition to an all-electric future.
Toddington Harper, CEO at GRIDSERVE said:
"Our Electric Forecourt® in Braintree represents so much more than the electric equivalent of a modern petrol forecourt – it is designed entirely around the needs of electric vehicle drivers, to deliver the best possible customer experience, offering world-class retail and customer services, catering for the full range of customer and driver needs.
"Everyone is welcome whether they have an electric vehicle yet or not. The new M&S Food at our Electric Forecourt® provides the local community access to an excellent range of M&S Food products and further enhances our commitment to deliver a fantastic retail experience at all of our Electric Forecourt® sites."
GRIDSERVE opened the world's first Electric Forecourt® in Braintree in December 2020, as part of its plans to roll out more than 100 Electric Forecourts® across the UK. The site is amongst the most advanced EV charging facilities in the world and enables 36 EVs to be charged simultaneously, with high power chargers that can deliver up to 350 kW of charging power, capable of adding 200 miles of charge in less than 20 minutes.
ENDS
For further information and to arrange interviews, please contact:  
Toby Dye        toby.dye@greenhouse.agency
+44 7508 636 325

For non-media enquiries please contact:
connect@gridserve.com
+44 333 1234 333
---
Was this article helpful?