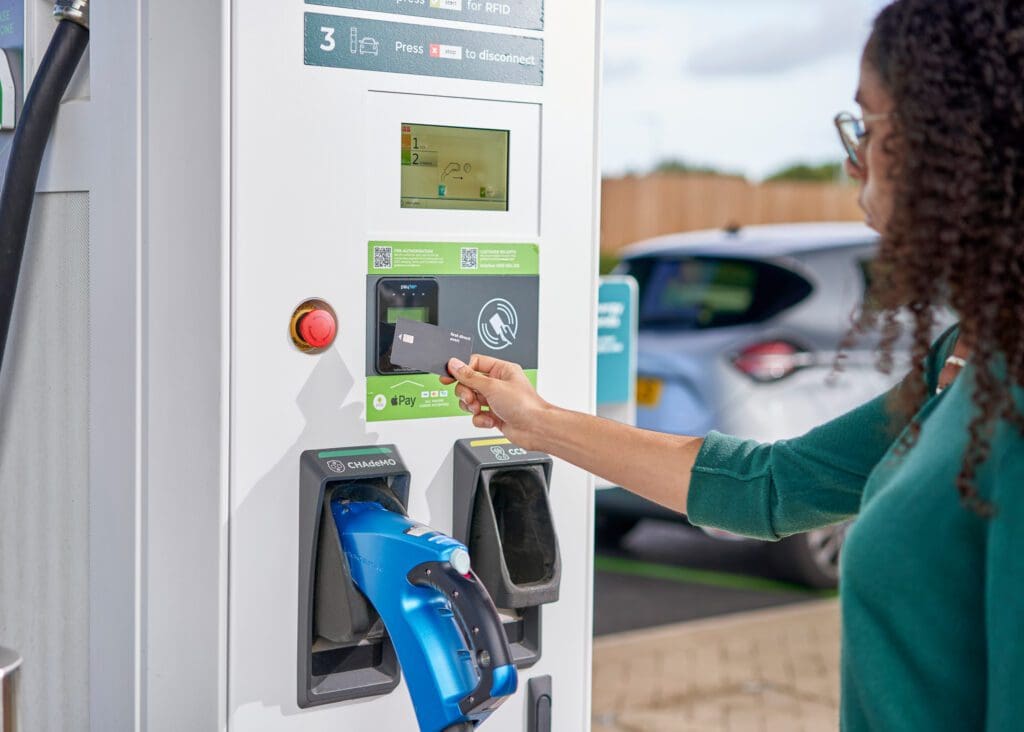 The UK Government has this week released its Electric Vehicle (EV) infrastructure strategy, which maps out how it will help to accelerate the transition to EVs in the shortest possible timeframes.
Backed by £1.6bn of funding, it includes a commitment for the UK to reach 300,000 public charge points by 2030 – a tenfold increase on the available number today – including 100,000 on-street charge points to be installed by 2025.
Also announced within the strategy is a £450m Local Electric Vehicle Infrastructure [LEVI] Fund, giving local authorities the ability to bid for funding for EV charging solutions in their area.
Critically, the LEVI Fund also features £50m ringfenced to support and upskill local authorities on public charge point planning and tackling local challenges.
The £950m Rapid Charging Fund, first announced in November 2020, also continues to support the deployment of high-powered charge points across England's motorways, specifically for locations that have prohibitively expensive or commercially unviable grid connection costs.
Transport Secretary Grant Shapps, said: "No matter where you live – be that a city centre or rural village, the north, south, east or west of the country – we're powering up the switch to electric and ensuring no one gets left behind."
Creating the conditions for business to flourish
Electric Vehicles have become widely recognised as the linchpin of our national efforts to decarbonise and having such long-term visibility from the UK Government is great. Not only does it allow consumers to respond in an economically rational way when thinking about leasing or buying their next new car, van or motorcycle. It also provides businesses with the foresight and predictability to make good investment decisions.
GRIDSERVE's purpose is to develop sustainable energy on such a scale that it can move the needle on climate change and, as a company, we are proud to be part of the UK Government's plans to create one of the best EV charging networks in the world.
In June 2021, GRIDSERVE completed the acquisition of the Electric Highway from Ecotricity to not only improve the charging experience for existing EV drivers, but develop a robust, reliable and affordable national network that could be supported with clean, sustainable energy. Using fossil-free technologies to help power this transition is critical to our company mission, which is why, in addition to our roll-out of EV charge points, we're building hybrid solar + battery farms across the UK to provide all the energy required for our chargers.
Not only does this ensure that the energy our customers use is both clean and sustainable, it also helps control the cost of energy at a time where global energy volatility is plunging UK households into a cost of living crisis.
Within the first nine months of ownership, GRIDSERVE has invested millions of pounds replacing and upgrading hundreds of legacy chargers with state-of-the-art units that provide the very functionality that this week's EV strategy sets to mandate: contactless payments, 99% uptimes and dynamic connections to all major charging apps to provide real-time updates.
We're also in the process of developing and building subsidy-free solar farms and rolling out a series of GRIDSERVE Electric Hubs, providing 6-12 high-power chargers in areas that have been historically underserved such as Swansea, Exeter and Burton-in-Kendal.
Toddington Harper, CEO of GRIDSERVE, said: "We cannot let a lack of infrastructure prevent drivers from realising the myriad of benefits that come with driving an electric vehicle. Charging an EV on the GRIDSERVE Electric Highway today is already much cheaper than refuelling a petrol or diesel car, and our national roll-out will help deliver the confidence for more people to make the switch to EVs, as well as support the growing number of people who already have."
Developing infrastructure for the future
While the EV Strategy sets out the terms required to improve existing EV infrastructure, it also provides enough bandwidth to allow companies to skate where the puck is going to be. The future of transport is likely to look more connected, autonomous and shared than at any other point in history, so it's important that funding is less geared towards subsidies and more focussed on supporting British innovation that can be commercialised.
Innovative ideas often take time, require plenty of investment and come with a degree of risk. In 2018, GRIDSERVE was awarded funding by Innovate UK to help develop the world's first Electric Forecourt® as a proof of concept. Within its first year of operation, the Braintree Electric Forecourt® went on to win multiple EV charging awards for its best-in-class customer experience, accessibility and usability.
It has also increased EV registrations in the Braintree area by 100% and continues to provide the social glue that helps the wider community take more environmentally conscious steps. Thanks to this initial vote of confidence, the Electric Forecourt® format has proven its commercial viability and become a proud British symbol of what a 21st Century EV charging experience should be like. GRIDSERVE believes that part of the response to the issue of home charging lies in solutions like the Electric Forecourt®.
Toddington Harper, CEO of GRIDSERVE, added: "This decade is critical for the UK's electric vehicle transition. With the 2030 ban on new petrol and diesel vehicles quickly emerging, we must ensure that we have the charging infrastructure in place to support current and future electric vehicle drivers. In addition to our world-leading Electric Forecourts®, GRIDSERVE is currently delivering the biggest upgrade to the motorway charging infrastructure in UK history, ensuring the UK's motorway charging infrastructure is ready for the mass adoption of electric vehicles."
"We welcome the Government's commitments to expanding the UK's charging network, and it's crucial these commitments are met with action. The race is now on for the industry to accelerate the deployment of chargers across the country, giving drivers in all corners of the UK access to dependable charging, and in turn, complete confidence to make the switch to electric vehicles."