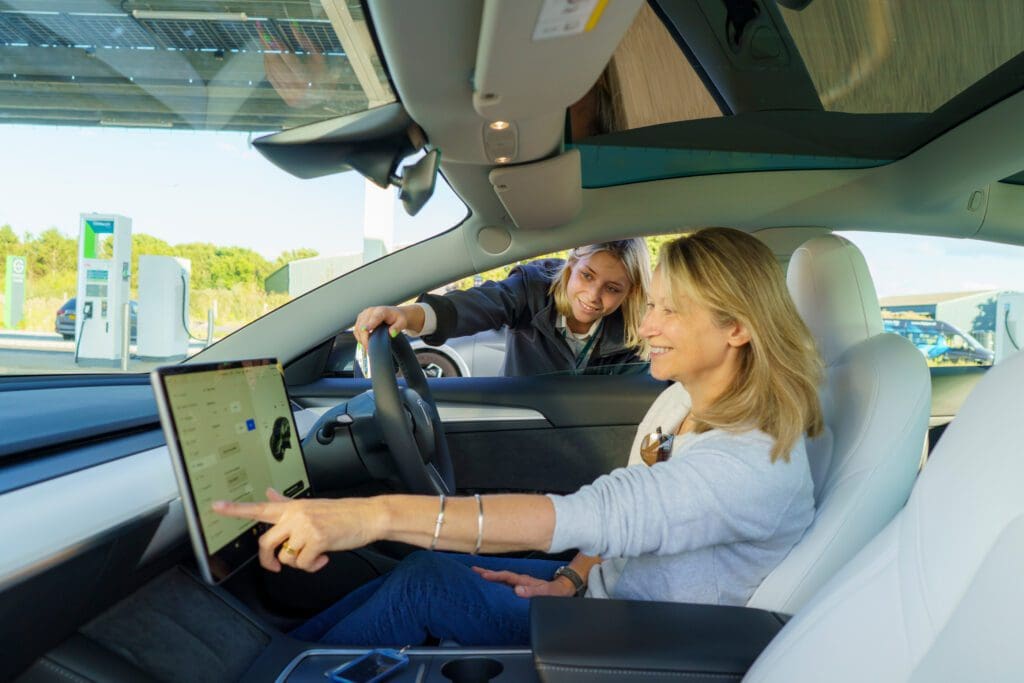 On World EV Day 2022 (September 29), GRIDSERVE has announced three months of charging will now be included with every lease from GRIDSERVE Car Leasing. Customers will be able to access free charging across the 160+ GRIDSERVE Electric Highway locations for their first three months of motoring.  
For those looking to make the switch to an EV, GRIDSERVE Car Leasing has deals on all the latest electric vehicle models, including new stock of the Audi Q4 e-tron. GRIDSERVE have made the process of choosing a new EV as easy as possible. Launched in July, prospective customers can test drive a range of EVs at the GRIDSERVE Electric Forecourts® in Braintree and Norwich, saving valuable time visiting multiple showrooms. It is the only test drive programme of its kind in the UK that enables drivers to experience the most popular EVs from multiple brands, receive impartial advice, learn about EV charging solutions and explore leasing offers, all in one place. 
 Once customers have chosen their perfect electric car, GRIDSERVE Car Leasing assist in the leasing process and once the paperwork is signed, their new EV will be on its way. After this, GRIDSERVE Car Leasing will send a contactless charging card in the post to use for three months. 
 The contactless charging card can be used across the GRIDSERVE Electric Highway, which covers 85% of the UK's motorway service areas as well as popular retail destinations. The network also includes the award-winning Electric Forecourts® in Braintree and Norwich.   
 Robert Buckland, Sales and Operations Director for GRIDSERVE said:   
"With three months charging to use on our extensive and reliable network, now is a great time to lease an EV from GRIDSERVE. GRIDSERVE is continuing to deliver on its mission to move the needle on climate change by providing the EV charging infrastructure supplied by renewable energy for those already in EVs and also giving impartial advice and great leasing offers to help those make the switch to EVs." 
Terms and Conditions do apply and are available here