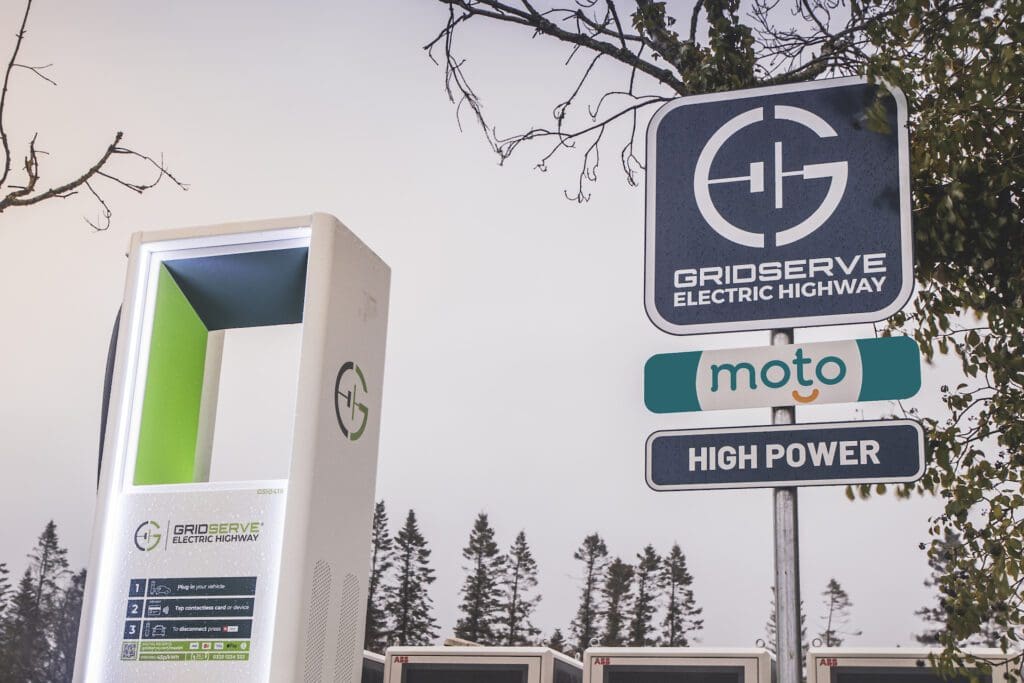 Working hard to deliver the EV charging network we all want and need
Each year, the UK's leading app and digital platform for EV drivers rates the level of satisfaction with the major EV charging networks based on five key areas: reliability, ease of use, customer support, value for money and payment options.
The 2022 Zap-Map EV Charging Survey has been published and reveals a fall in customer satisfaction ratings. Not the sort of statement we enjoy writing.
This isn't good enough but as we care about our customers and the experience they have at our chargers, we consider this insight and the learning we can get from it, to be as useful as it can sometimes be painful to receive. Fortunately, when you look into the detail, the Zap-Map feedback on our Electric Forecourts® and our Electric Super Hubs reveals that had our network score been based on these locations, we would have been rated 1st in the league table. As repeating these formats is our principle objective, we're clearly headed in the right direction, but that said we also need to look further into the satisfaction score on the Medium Power Chargers, reflect on some of the issues have caused this, and what we can improve.
More work is needed to improve customer satisfaction on public EV charging networks
We know a robust and reliable public charging network is the key to ensuring EV drivers have a positive experience when making the switch to an EV.Melanie Shufflebotham, co-founder and chief operating officer at Zap-Map, said: "It's clear that factors such as reliability and ease of use continue to be the most important in contributing to a good charging experience. These should be top priorities across all the UK's public charging networks."
Following the acquisition of the Electric Highway in June 2021, GRIDSERVE made a commitment to replace every legacy charger with the latest EV charging units to address these precise challenges, offering contactless payment with a simple user interface, and vastly improved reliability.
We've also been working on addressing the need for more High Power EV chargers, establishing new contracts and grid connections in record time to deploy Electric Super Hubs that provide between 6-12 industry-leading High Power EV chargers in each location. Eight Electric Super Hubs are now live across the UK, including regional firsts in Yorkshire, Cumbria and Wales. When looking at user ratings for the Electric Super Hubs and Electric Forecourts® on Zap-Map, these sites score an average of 4.2. This shows that we are heading in the right direction with the customer experience and usability, and would have put those GRIDSERVE locations in first position.
Where the picture is currently decidedly less rosy is on certain acquired sites with legacy contracts, where we don't yet have the desired amount of power to be able to demonstrate our new EV chargers at their full potential and/or expand the number of chargers on offer to be able to meet today's demand. We're acutely aware of each grid-constrained area and are working through multiple solutions to provide incrementally more power and provide all EV drivers with a better service. Additionally, data from Zap-Map revealed GRIDSERVE's 97% charger availability figure was the third highest figure of all UK CPOs, not an insignificant achievement particularly when taking into account how busy GRIDSERVE's network is vs others that scored highly but have significantly less utilisation. That said we appreciate we have still got work to do to reach 99%+ charger availability.
Within the last three months, we've also been able to upgrade charger software with the latest updates that we've received and this has addressed a number of previous issues. As a result of these updates our chargers now provide dual charging functionality across 98% of our Medium Power EV chargers, which allows two electric vehicles to charge simultaneously. We're also running trials in both dynamic load charging – allowing us to shift whatever capacity is available to the chargers that most need it – and battery storage to help bolster the grid connection and better demonstrate the full potential of our EV charging sites.
The shining star – Norwich Electric Forecourt®
Time to praise the amazing team at the Norwich Electric Forecourt®. Based on Zap-Map user reports, our most recent addition to the Electric Forecourt® family scores a maximum five stars, making it the UK's ultimate EV charging destination.
"This is a proud moment for the entire team," said General Manager, Chris Ward. "To be delivering the best possible EV charging experience in the UK is a wonderful accolade and the reason we come to work each day. We're proud to be doing this for Norwich and will be working hard to maintain our top rating next year."
Since Braintree opened its doors in December 2020, the Electric Forecourt® format has challenged the conventional EV charging paradigm by providing an abundance of High Power EV chargers supplied by all-new grid connections, delivering best-in-class customer service with an accessible facility that includes EV gurus, shops, EV test drives, high-quality lounge and working areas to maximise everybody's time when charging. Every Electric Forecourt® we commit to building is tailored specifically to meet the needs of the local community, and we proactively engage with each community to meaningfully inform the design.
So our vision of a Sun-to-Wheel ecosystem is really coming together – clearly more diffused in places than we would currently like – but that can be the nature of integrating legacy projects. With construction now underway at London Gatwick – the first Electric Forecourt® facility to be built at an international airport – and further announcements imminent, performance in 2023 has plenty of promise. We remain deeply committed to creating the best possible EV charging network and share that yearning for greater urgency. We're continuing to roll up our sleeves to make things happen.
Sources:
Zap-Map reveals UK's best & worst rated EV charging networks: 2022-23
https://www.smmt.co.uk/vehicle-data/evs-and-afvs-registrations/
https://www.gov.uk/government/statistics/electric-vehicle-charging-device-statistics-october-2022