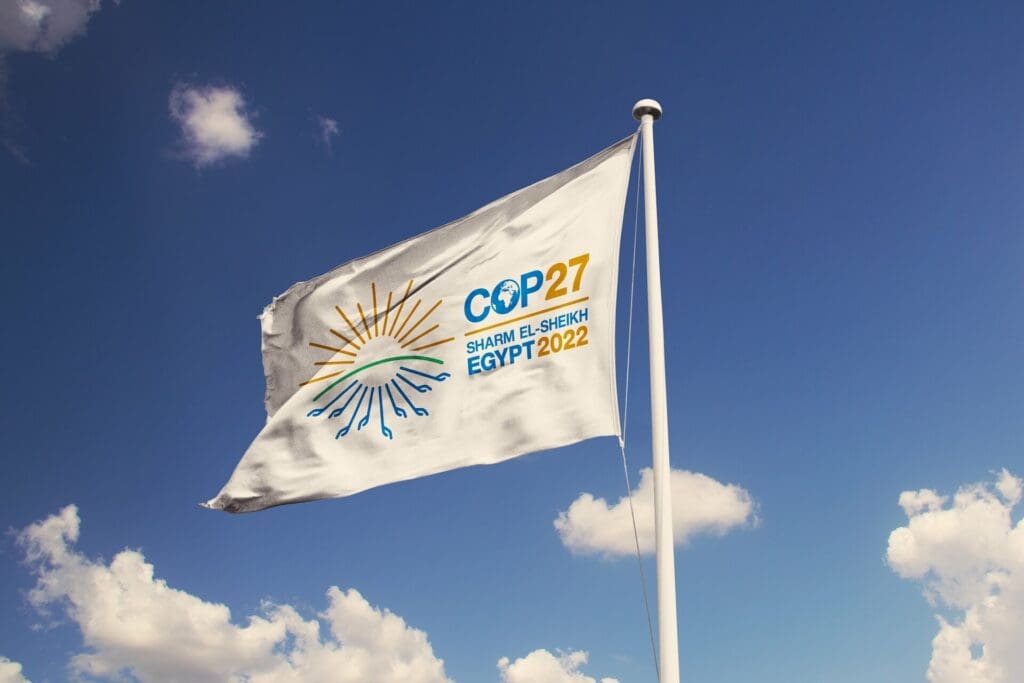 2022 was a year that featured terrifying floods, devastating wildfires, scorching heat waves and unusually long downpours across the globe. Despite the COVID-induced inertia, humans around the world still burned fossil fuels and released around 36.4 billion tons of carbon dioxide into the atmosphere. We know that things aren't going to change overnight, but there are many who believe that the conversations at last year's COP 26 in Glasgow lacked the substance needed to get us to where we need to be. They're looking to this year's COP 27 for the kind of drastic measures that climate scientists are demanding.
What are the COP summits about?
The Conference of the Parties (COP) is comprised of a group of nations that signed the UN Framework Convention on Climate Change which was established in 1992. Parties have met every year since then to work towards the pledge to keep greenhouse gases "at a level that would prevent dangerous anthropogenic (human-induced) interference with the climate system".
Where will COP27 be held?
This year, the world's most important climate conference will be held in Sharm el-Sheikh, Egypt on the 6th of November and will see all 198 signatories that participated in the UN Framework Convention on Climate Change come together over two weeks to implement solutions to avoid the most devastating impacts of climate change.
There is hope that hosting COP in a developing country will help draw attention to the most severe and often disproportionate impacts of climate change. Africa remains one of the most vulnerable regions in the world, with around 17 million people facing food insecurity due to extreme weather like droughts.
What did COP26 accomplish?
COP 26 was held in Glasgow, Scotland in November 2021. Around 120 leaders from more than 200 countries joined to help fight climate change and reaffirm the 2015 Paris Agreement of "limiting the increase in the global average temperature to well below 2°C above pre-industrial levels and pursuing efforts to limit it to 1.5°C".
Key outcomes included recalling the Paris Agreement, recognising the role of multilateralism in addressing climate change, acknowledging the devastating impacts of climate change, noting the importance of ensuring the integrity of all ecosystems, including in forests, the ocean and the cryosphere, plus the protection of biodiversity. Above all, it highlighted the urgent need for multi-level and cooperative action to tackle climate change.
COP 26 resulted in a number of new climate action commitments from governments and businesses: by the end of the summit, 151 countries submitted new climate plans that outlined how they were slashing their emissions by 2030 and transition to a net-zero emission economy. Plans included everything from cutting emissions to stopping deforestation and putting an end to fossil fuels.
Was COP 26 considered a success?
Overall, COP 26 was a mixed bag. Progress was made, but ensuring that it's sufficient remains a big challenge. One of the biggest letdowns was the failure to 'consign coal power to history.' Despite the ambition to 'phase-down' fossil fuels, some coal-reliant countries have made clear their intentions to keep using coal for the next two decades.
Climate finance was another hot topic at COP 26. Wealthy nations pledged to double adaptation finance and now the world will be looking to them to demonstrate how they plan to mobilise and ensure it reaches the vulnerable and countries that climate change disproportionately affects, despite their limited contributions to emissions. Developing countries continue to create funds to claim compensation for areas irreparably damaged by climate impacts, and this is something that developing countries will have to address at COP 27.
Why does COP27 matter?
In short, in order to keep the goal of limiting the temperature rise to 1.5°C, we need to cut emissions in half by the end of the decade. Overall, the commitments laid out at the last COP event didn't come sufficiently close to limiting warming to 1.5°C. Scientists agree that the window for this is closing, and the current plans as they stand put us on track for a 2.5°C of warming by the end of the century. It's better than the 4°C we were on, but there's still a way to go to keep 1.5°C alive.
How will we know if we're on the right track?
Well, according to the Intergovernmental Panel on Climate Change (IPCC), we aren't. Their latest updates to the sixth assessment report describes ecological impacts as being worse than expected. Luckily, the report also says that we have the solutions we need to act in time.
At COP 27, a detailed stock take could help assess whether nations are fulfilling their commitments. World leaders are going to be held accountable for their emissions-reduction targets and the progress they've made. In some cases, they've been urged to come back with even greater ambitions. As the stakes get higher, this year's conference will be a critical test as to whether we can effectively mobilise to respond to the increasing urgency of climate change.
What's on the agenda for COP 27?
Four key areas of focus have been identified for COP 27, including:
Mitigation: All parties are urged to take "bold and immediate actions" to reduce emissions and to limit global warming to well below 2°C.
Adaptation: Nations will need to make the "crucially needed progress" towards enhancing their climate change resilience and assisting the most vulnerable communities.
Finance: Make big strides to mobilise and deliver $100 billion per year to help developing countries.
Collaboration: Inclusive and active participation is expected from all stakeholders to reach a consensus.
Hope on the horizon
The UN Climate Change Chief Simon Sitell believes that COP 27 will be a moment of truth in the fight against global warming.
"In the last three decades we've put off the tough choices we need to make. Yes, we've made some headway. But fighting an exponential emergency with incremental progress is like fighting a wildfire with a garden hose. We've been unwilling to bear the full cost. We've been unwilling to accept what 'systemic transformation' really means. We look to the next country, the next business, the next person to do what it takes. But that's not what it takes. We all have to do our fair share. That's what the Paris Agreement is really about."
We echo Chief Simon Sitell's sentiments and hope to see insight turn into action.