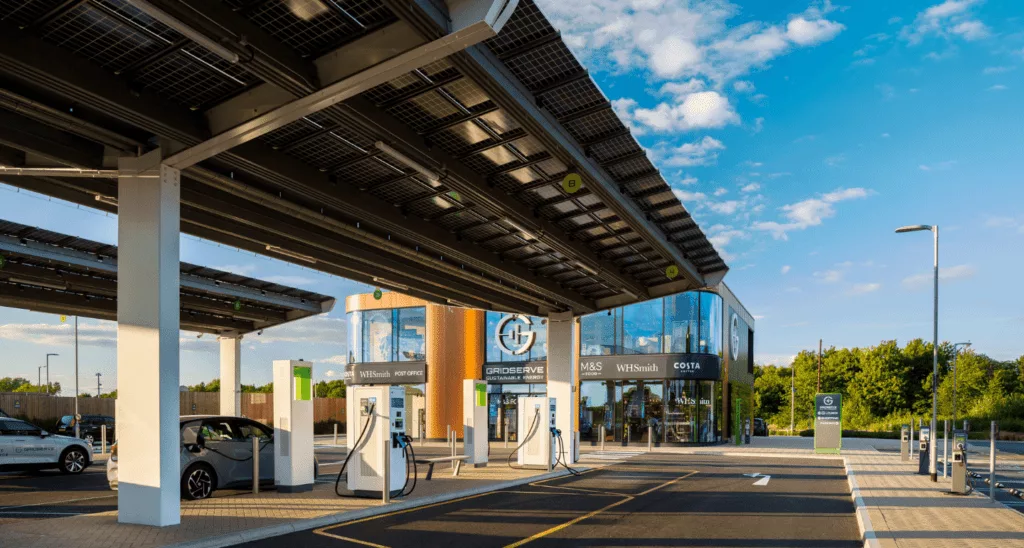 We've been named the UK's best public charging provider by What Car?, the leading consumer champion. It's an accolade that makes us all incredibly proud.
The report combines opinions from almost 3,000 electric and plug-in hybrid car drivers who regularly charge on the go across the UK.
They ranked all major providers across five key categories: accessibility, charging speed, ease of payment, reliability, and value for money. We're delighted to say that we finished number one for overall satisfaction with an impressive score of 85.2%.
Judges and drivers said it was our charging speeds, the ease of payment, and value for money where we stand out above other major EV charging networks and make us the best place to charge an electric vehicle.
A score of 95% for charging speeds reflects our ability to offer high power, medium power, and low power chargers, as well as supporting CCS, CHAdeMO, and Type 2 connectors. We're now focusing on rolling out our Electric Super Hubs across the UK, each with six 350kW-capable EV chargers that can deliver up to 100-miles of range in less than 10 minutes. We're pushing the boundaries further too, with the trial of the next generation of High Power EV charger capable of 360kW at our Braintree Electric Forecourt®.
Satisfaction in the flexibility we offer customers was further praised with a 100% score in ease of payment. Charging with us is as simple as plugging in and tapping a contactless payment card, with no need for an app or membership. We also offer the lowest pre-authorisation charge of any provider, with just £1 required to initiate charge.
Linked to ease of payment is the price our customers pay. GRIDSERVE's value for money was ranked number one compared to other EV charging networks, with a score of 90%. It's obviously a challenging time for the energy sector but we're doing our best to keep prices as low as we can.
In the longer term, we'll have even more control over prices thanks to our commitment to provide clean, sustainable energy through our home-grown solar power network.
We scored 73.4% for accessibility, the third highest across competitors. With over 530 chargers at 165 locations already and plans to deliver over 100 Electric Forecourts®, we're confident that customer satisfaction in this category will rise significantly in the coming years.
Our score of 67.6% on reliability puts us in the middle of the pack. While on paper it's an average score, we want our network to be better than average. We'll use this valuable feedback as we continue to make improvements with our charging partners ABB to ensure our customers get the experience they deserve.
For example, we've already replaced every legacy charger on the Electric Highway, which we acquired in June 2021, with the latest EV charging units. So far, we've also launched 53 High Power EV charge points across six Electric Super Hubs in historically underserved areas of the UK, including Swansea, Exeter, Thurrock, and Burton-in-Kendal.
Toddington Harper, CEO of GRIDSERVE, said: "Being named the UK's best charging provider is testament to the fantastic efforts of the team throughout 2022. Hearing that customers think we're offering a good service across our network is incredible feedback. The exciting thing for us, is being named best provider when we know there is so much more to come in 2023 and beyond. This is just the beginning as we continue to move the needle on climate change."