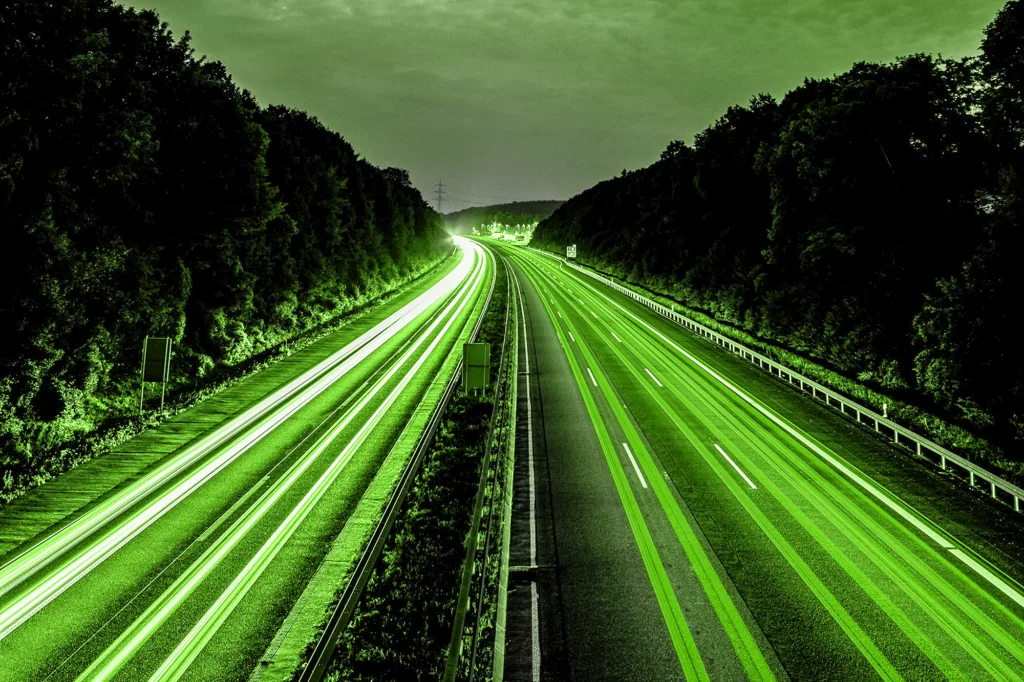 Roses are red, EVs are green, these are the fastest cars you've ever seen.
Forget wilted flowers and over-priced chocolates, these electric cars deserve a like, swipe or whatever your chosen app demands.
With instant acceleration that puts most supercars to shame, we've compiled a list of some of the fastest electric cars that will be sure to get the pulse racing this Valentine's Day.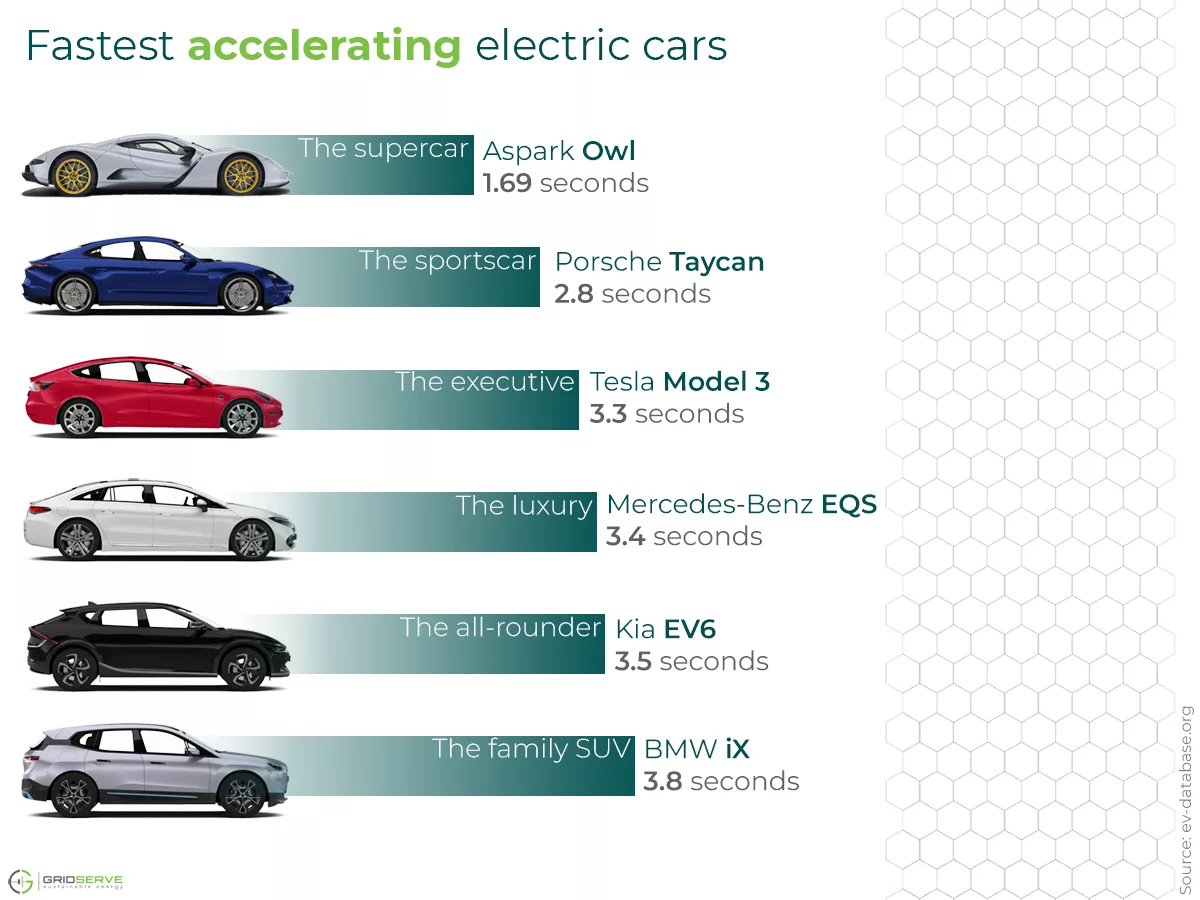 From luxury cars to family SUVs, all these models offer 0-62mph times of under four seconds – quicker than performance cars from the likes of Ferrari or Aston Martin. And there's plenty more coming that promise to be even faster off the line.
So why not speed date one of these thrilling rides. And if the date goes really well, you might need to upgrade to an electric family car…
For the latest leasing deals visit GRIDSERVE Car Leasing.
The fastest accelerating electric cars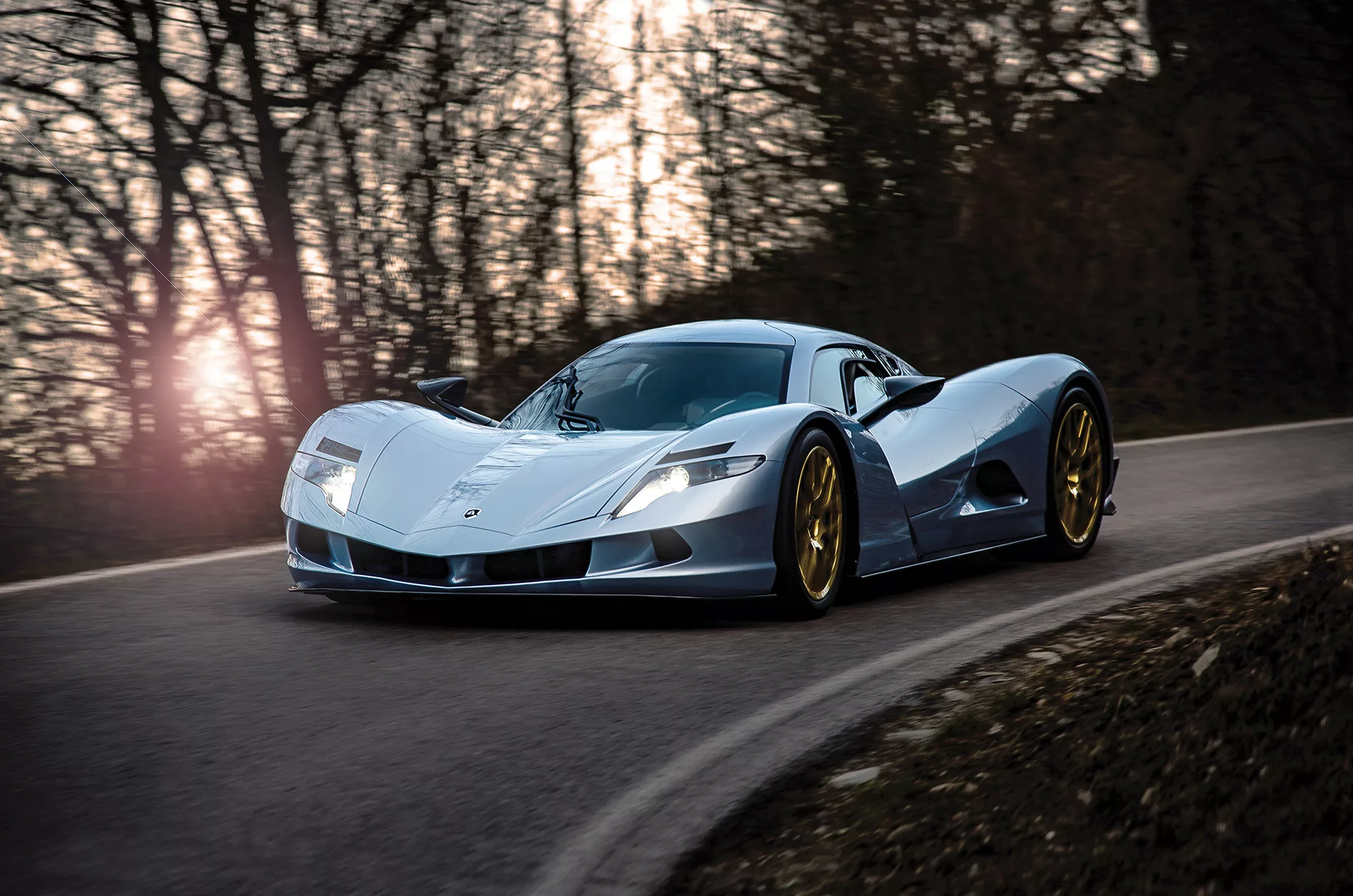 The supercar: Aspark Owl – 1.69 seconds
Let's start with the fastest EV out there – the Aspark Owl. Sure, you've not heard of it and yes, there are not many on the road, but the performance figures are outrageous. Producing 2,000bhp and with a top speed 249mph, it'll race to 0-62mph in just 1.69 seconds. You'll need to part with £2.5 million though if you want one. Think of it like dating your teenage crush who was plastered on your bedroom wall. Dream on.
The sportscar: Porsche Taycan – 2.8 seconds
Porsche defined the sportscar with the 911 and it's done a pretty good job of making the ultimate EV sportscar at the first go. The Taycan is incredible whichever way you look at it: flawless handling, breathtaking speed and beautiful looks. Even in its most 'basic' form you'll get to 60mph in about five seconds but take a spin in the Turbo S and you'll do that in just 2.8 seconds. Just wow. This is the car equivalent of the prom king or queen.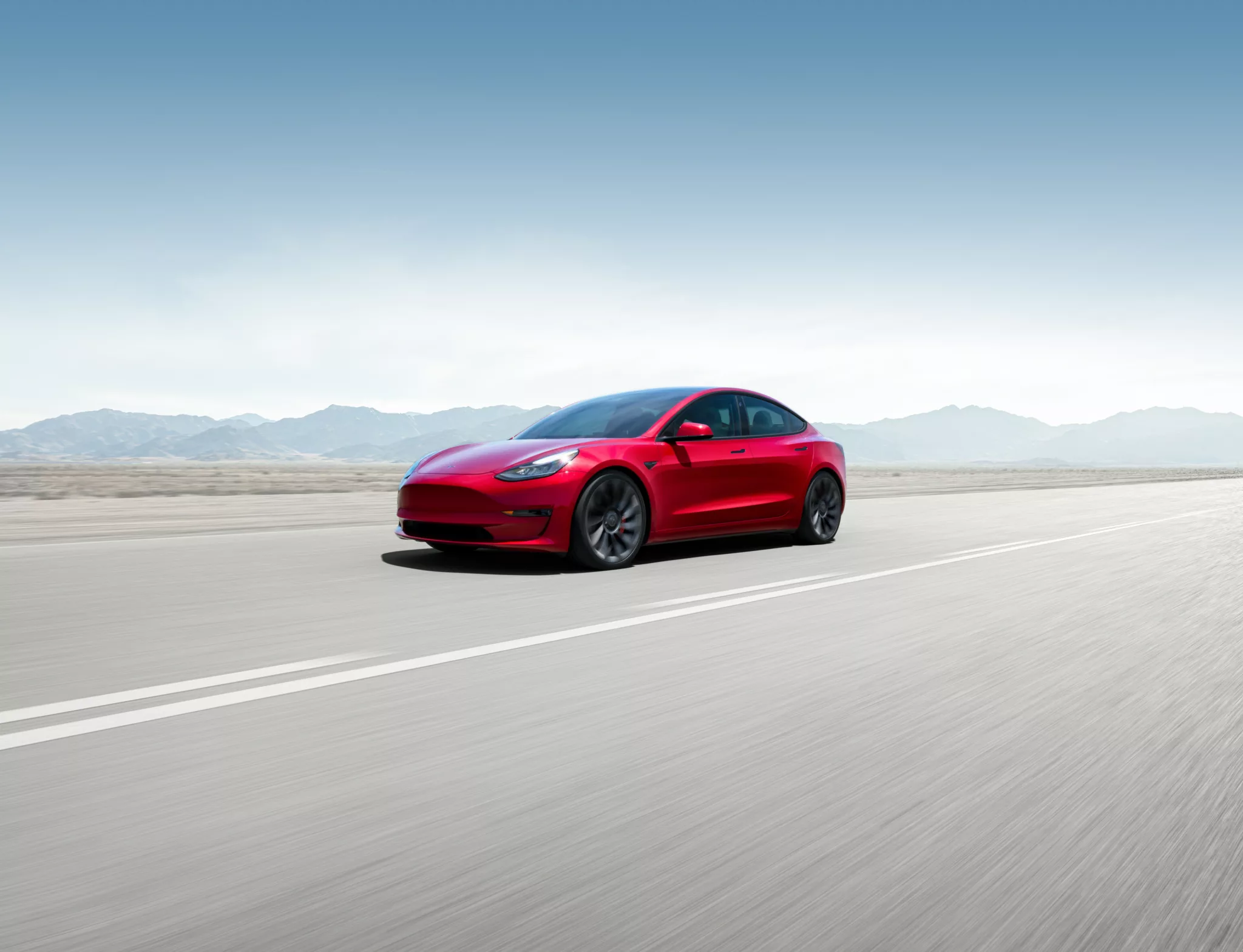 The executive car: Tesla Model 3 – 3.3 seconds
Tesla made electric cars sexy with its famous Ludicrous mode showing up a string of iconic supercars in YouTube drag races. The Model 3, which just happens to be one of the UK's best-selling EVs, is hard to beat if you need an everyday long-distance commuter. But with 0-62mph possible in just 3.3 seconds when in Performance trim, this is no bog-standard cruiser. Plus, with the Model 3 you get all the gadgets and gismos, both useful and wacky, that Tesla has made famous. Fancy a date with Elon Musk?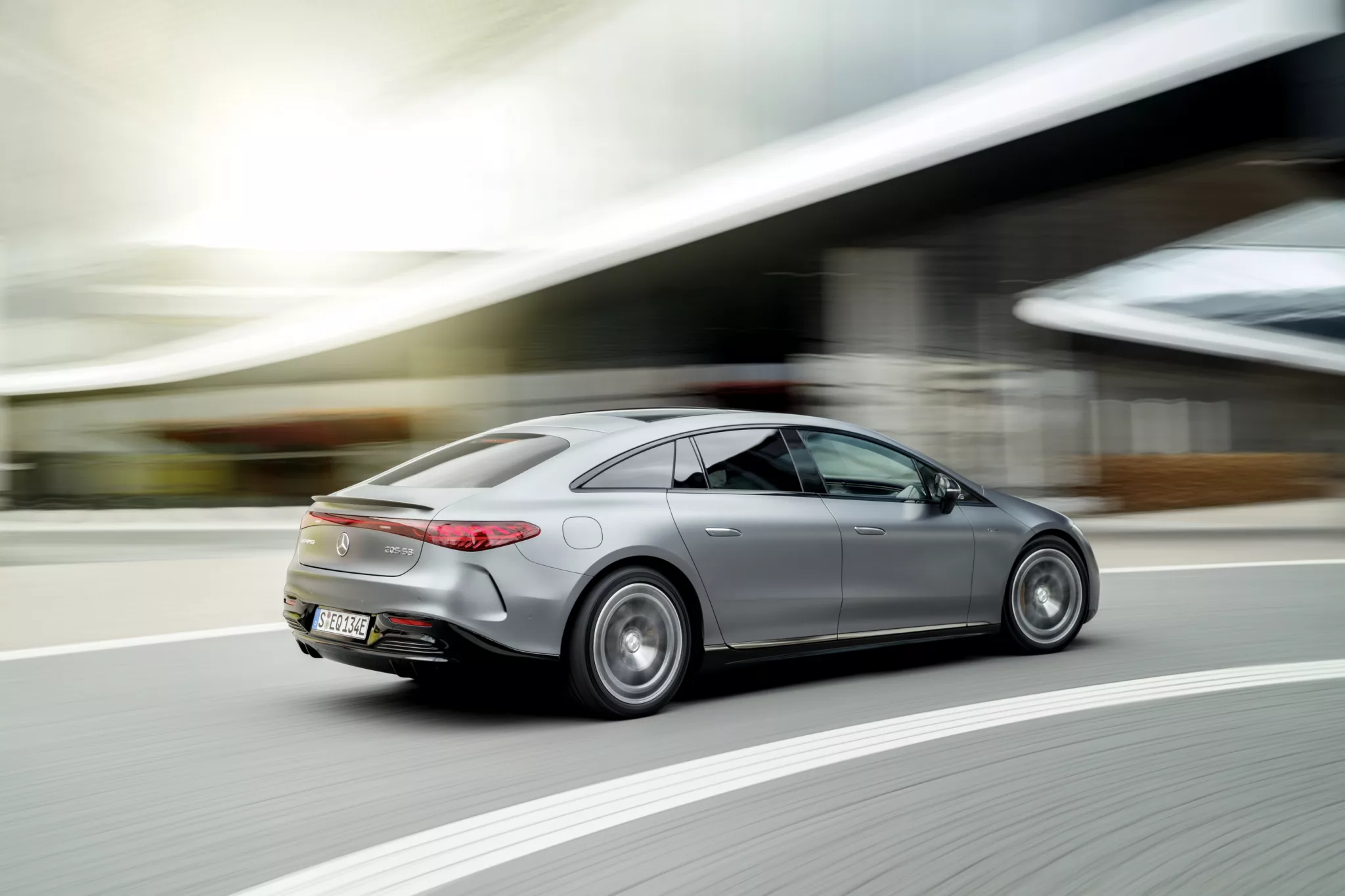 The luxury car: Mercedes-Benz EQS – 3.4 seconds
The Mercedes-Benz EQS ticks a lot of boxes. It looks great, is ultra-lux inside and delivers upwards of 400 miles of range. And then if you get fancy with the options list and choose the four-wheel drive AMG version, you'll have little competition away from the lights – 0.62mph is polished off in 3.4 seconds. It's the dating equivalent of an athlete dressed up to the nines for the Oscars. Showstopping.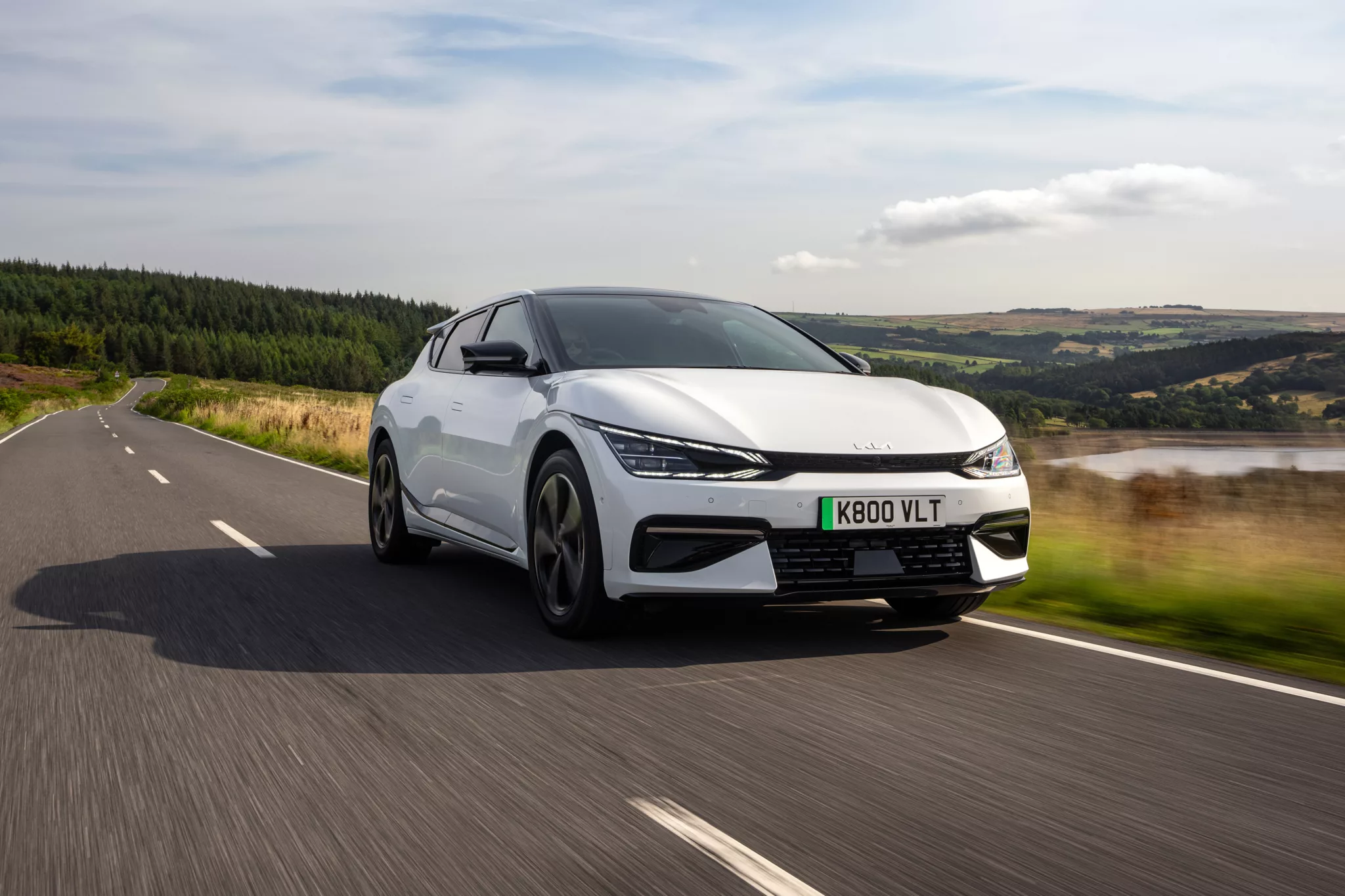 The all-rounder: Kia EV6 – 3.5 seconds
Few cars can match the Kia EV6 for all-round ability – it's stylish, spacious and has impressive range. It does all that without breaking the bank either. And in GT spec, the 3.5 seconds 0-62mph time will beat most performance cars at the green light grand prix. It offers some of the fastest charging capability on the market too. It's 100% our type on paper.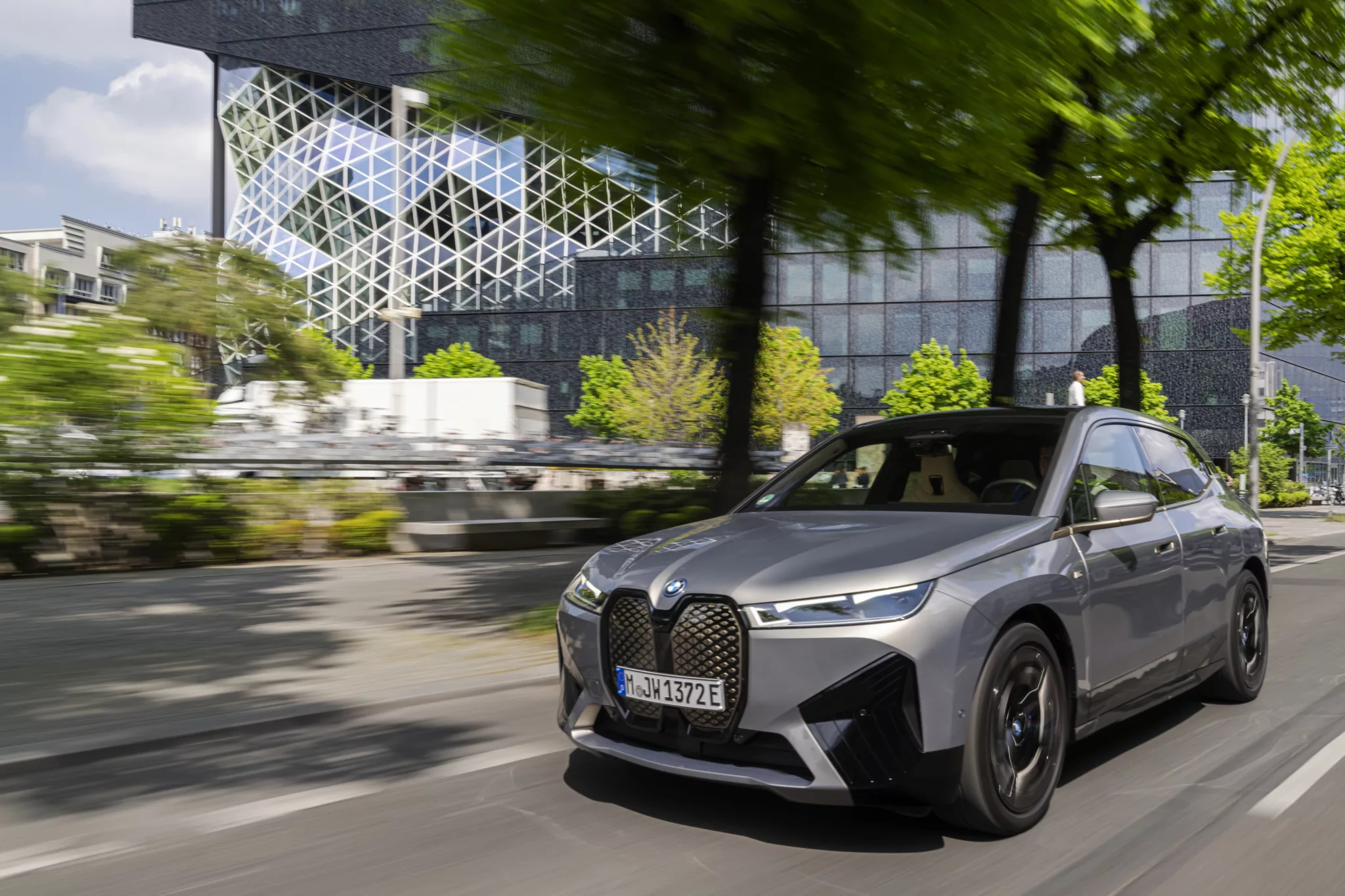 The family SUV: BMW iX – 3.8 seconds
So, the first, second, third and every date after went pretty well and you've got yourself a family… but you still want a little bit of spice in your life. Who doesn't? Well look no further than the BMW iX – a big SUV with supercar performance figures and a healthy 300 miles of range. It's also made from recycled and natural materials so you can feel even better about life when you floor the pedal and hit 0-62mph in 3.8 seconds if you've opted for the M60 spec. Think of this like dating Dwayne 'The Rock' Johnson.