GRIDSERVE, the technology market leader in EV (Electric Vehicle) charging, has delivered another UK first at Cornwall Services with a new solution that combines the latest innovations in batteries and solar energy to supplement the existing grid connection to deliver ten times the charging power.
Thanks to this innovation, GRIDSERVE and Cornwall Services have been able to open a 12 charger Electric Super Hub on the A30, complete with a state-of-the-art solar canopy. Six High Power 350kW-capable chargers provide a quick top up for people passing through on their journeys, along with six Low Power AC chargers for overnight guests at the onsite hotel.
Using a combination of the existing 100kW grid connection, a lithium-ion battery, solar energy and the latest software developed by GRIDSERVE Technologies, the two legacy 50kW chargers that were previously installed at the site have been replaced with 12 state-of-the-art new chargers, to provide much needed additional charging power on the busy route. Whilst the site is now operational with chargers that can provide up to 350kW of power, chargers will be limited from providing full power whilst a testing and optimisation phase is worked through, which is expected to take several months.
The 1MW SEC 1000 battery is monitored by GRIDSERVE Technologies hardware and will use intelligent programming to manage its load and output. The software considers available grid connection power, the state of charge the battery, the time of day, the solar output and the power requested by all the vehicles charging to maximise charging speeds and throughput while minimising time spent at the chargers. Future updates include more accurate predictions of future demand based on historical usage patterns, forecasting solar generation and utilising ways to match this optimally with EV charging demand.
To aid with future demand, GRIDSERVE has submitted planning permission to build a solar farm adjacent to Cornwall Services. This solar farm has been designed be directly connected to the battery and chargers, to deliver up to four million zero carbon miles energy directly into electric vehicles every year.
GRIDSERVE usage data shows a close correlation between the profile of solar energy generation and energy consumption across the chargers over the course of a day. This makes solar an excellent additional energy source to support the grid connection. There is also a strong seasonal correlation for Cornwall, as it is a popular summertime getaway so will experience higher visits during the time solar energy production is also naturally higher.
High Power EV charging traditionally requires new grid connections, and these can be challenging, expensive and in some cases, take a lot of time to deliver. Faced with the prospect of a significant delay in upgrading the charging power at this vital location, GRIDSERVE met the challenge head on with delivering this innovative solution that uses the latest technology to provide this Electric Super Hub to the A30, a major route in the South West, several years ahead of when a traditional new higher power grid connection would have otherwise been available.
Toddington Harper, GRIDSERVE CEO, said: "We are delighted to deliver a UK first innovation to Cornwall Services and its customers. We hope the innovative technology we have deployed at this location can also become a blueprint for others, where larger grid connections will be too slow to deliver to keep up with the demand that the rapid transition to electric vehicles presents. We have also submitted plans to further increase energy capacity at the site in future with an adjacent solar farm, which will allow us to deliver up to 4 million zero carbon miles energy directly into electric vehicles every year.
"Whilst we are still in the initial stages of the project, the Electric Super Hub has already proven itself through the Easter and early May Bank holidays charging over 100 cars a day during busy periods. We are also excited for what is still to come at Cornwall Services as we continue to refine and optimise the system over time to deliver the best possible charging experience, powered by sustainable zero carbon energy."
Andrew King, Commercial Manager at Cornwall Services, said: "We are delighted to share the news that GRIDSERVE is increasing an already significant commitment here at Cornwall Services. An increased number of faster charging bays will only make our customers' lives easier and we look forward to continuing our mission to offer best-in-class facilities to our many loyal customers while minimising our environmental impact."
GRIDSERVE remains committed to delivering an awesome UK-wide charging network at speed and scale, enabling anyone, anywhere, in any type of EV to take on any journey and have a great customer experience. The GRIDSERVE Electric Highway helps provide EV drivers the confidence they need to undertake any journey, irrespective of what electric vehicle they drive, and charge quickly, reliably and affordably.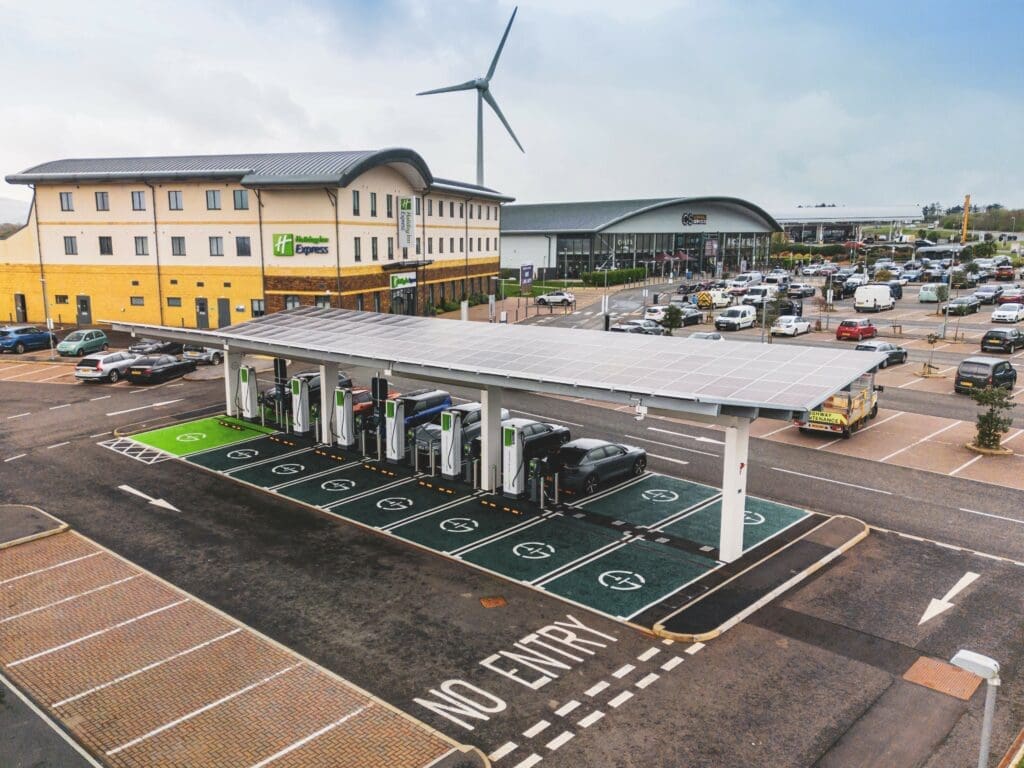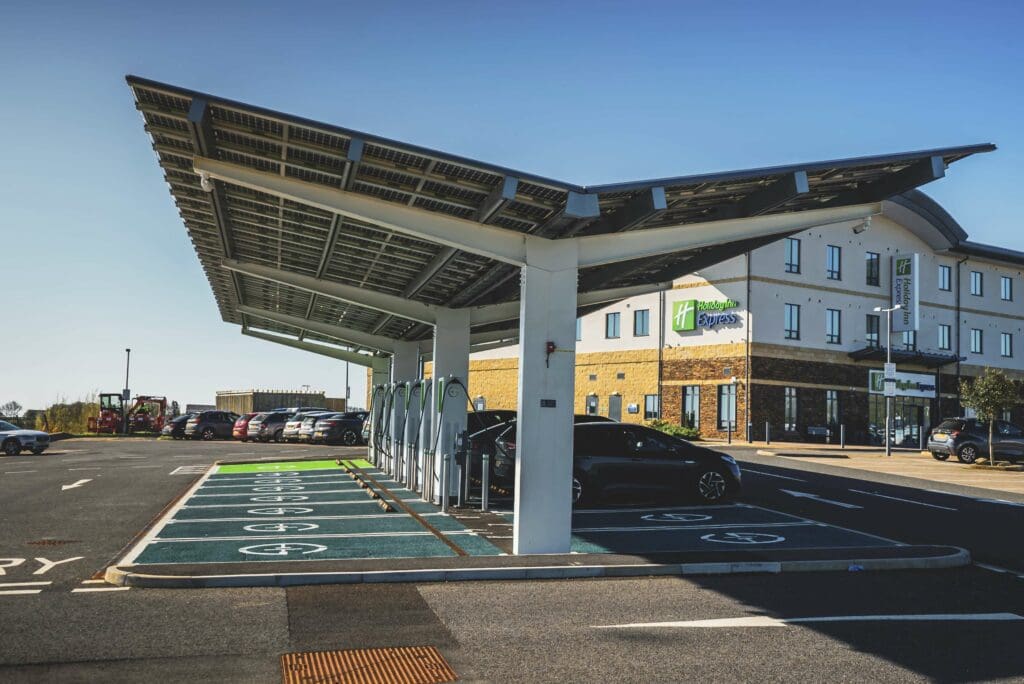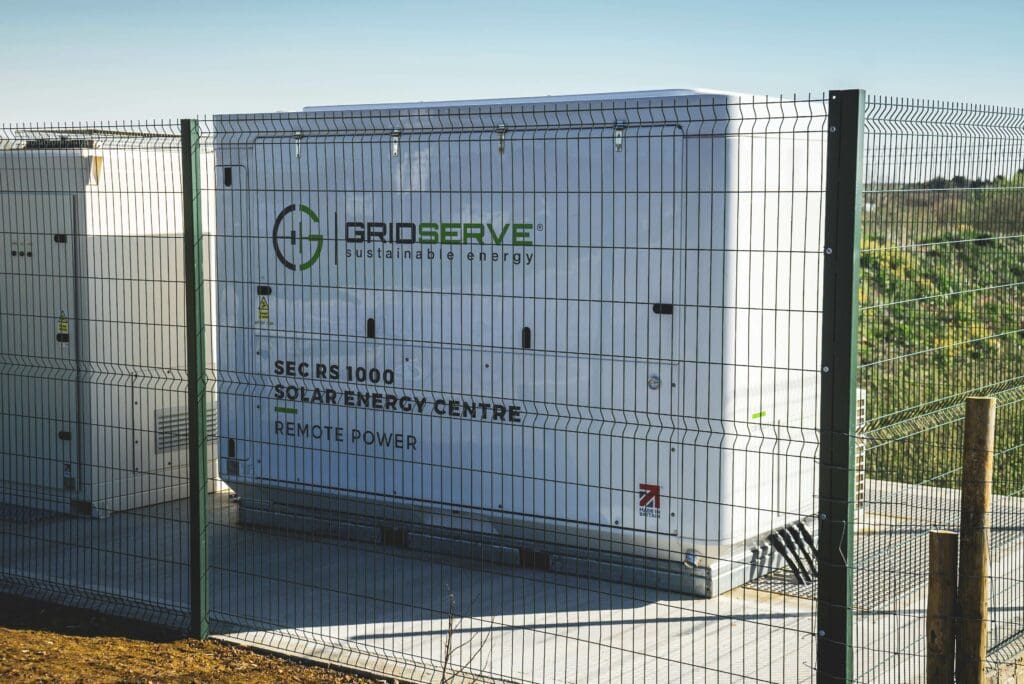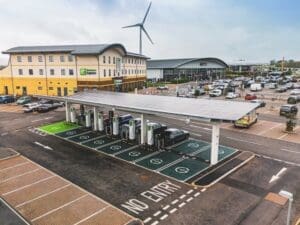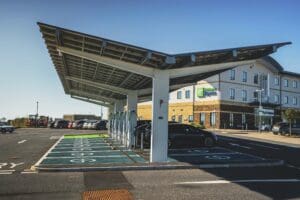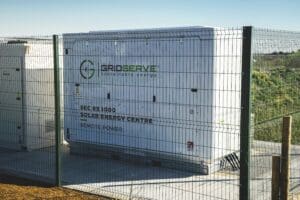 About GRIDSERVE
GRIDSERVE is a tech-enabled sustainable energy business whose purpose is to deliver sustainable energy and move the needle on climate change. It has pioneered a Sun-to-Wheel ecosystem that includes the most advanced hybrid solar + battery farms, award-winning electric vehicle charging infrastructure, and a customer-centric electric vehicle leasing platform.
Latest articles