GRIDSERVE and Roadchef have announced their initial plans to expand electric vehicle (EV) charging facilities at Roadchef Motorway Service Areas (MSA) in the UK. Urgently delivering on an expanded charging network as part of the Roadchef's wider sustainability focus and agenda to support Britain's journey to be safer and greener.
Consisting of a minimum of six 350kW-capable chargers each, the first two of the six new Electric Super Hubs have launched at Watford Gap North and South (M1), and the following other locations will open soon – Annandale Water (A74(M)), Bothwell (M74), Chester (M56), Sandbach (M6).
Over 50 chargers are in construction across the six sites to support with the ever-increasing EV uptake in the UK. 48 High Power chargers will aid long distance travel across the UK and six Low Power 7kW AC chargers will allow guests at the new Chester Services Super 8 Hotel to charge conveniently overnight.
Roadchef and GRIDSERVE are making a significant investment to deliver new 350kW-capable chargers across the locations. In a first for any MSA in the country, Roadchef is also planning to make EV charging more comfortable for motorists by providing shelter for travellers when charging in a second phase of development.
To make it as easy as possible for customers to charge their EVs, all GRIDSERVE Electric Super Hubs feature both CCS and CHAdeMO connectors, accept contactless payment and provide real-time status updates to a myriad of popular EV charging maps.  The chargers are powered by 100% net zero carbon energy from the company's pioneering hybrid solar and battery farms, supporting GRIDSERVE's purpose to move the needle on climate change.
Toddington Harper, CEO of GRIDSERVE, said: "We are extremely excited to be announcing the six new Electric Super Hubs with our partner, Roadchef. The 18 High Power chargers at Watford Gap are a very welcome addition on the M1 and it's great to see the new Scottish Electric Super Hubs at Annandale Water and Bothwell beginning to take shape, to support EV journeys in and around Scotland. 2023 marks a year of rapid growth for the GRIDSERVE Electric Highway and these new locations are vital to give drivers the range and charging confidence on their journeys throughout the UK."
Paul Comer, Director of EV implementation at Roadchef, said: "At Roadchef, our ambition is to achieve net zero by 2040. While as an MSA, it's our responsibility to make sure the infrastructure is in place ahead of 2030 when the government plans to ban the sale of new petrol and diesel cars, this investment also goes a long way to deliver on our sustainability goals and certify our environmental, social and governance (ESG) achievements.
"As more people travel on the roads, and the majority will be in EVs, it's essential for our facilities to be expanded and upgraded to meet the demand. We always strive to deliver on customer satisfaction at Roadchef and we're certain the developments we have in the pipeline will provide motorists with the facilities they need to have a comfortable stop while they charge."
Roadchef currently has over 40 GRIDSERVE Medium Power chargers and 24 standalone AC chargers across 29 sites. Further EV charging expansion will be announced as plans accelerate into 2023.
| | |
| --- | --- |
| Location | Number of chargers |
| Watford Gap Northbound (M1) | 6 350kW-capable chargers |
| Watford Gap Southbound (M1) | 12 350kW-capable chargers |
| Annandale Water (A74 (M)) | 6 350kW-capable chargers |
| Bothwell (M74) | 6 350kW-capable chargers |
| Chester (M56) | 12 350kW-capable chargers and 6 7kW Type 2 AC |
| Sandbach (M6) | 6 350kW-capable chargers |
---
About Roadchef
Roadchef is one of the UK's leading motorway and trunk road service area operators. With 30 locations across the nation, the company aims to provide a restful and relaxing environment for over 52 million visitors to its motorway service areas each year. It was ranked first of the top three largest MSA operators in the UK in the Transport Focus survey, achieving a score of 94% for customer satisfaction.
Roadchef employs over 3,000 people across its locations and boasts an outstanding employee retention record. In 2023, it ranked fourth on the Best Big Companies to Work For in the UK league table, third on the Leisure & Hospitality's Best Companies to Work For table, as well as placing on eight regional tables. Roadchef also secured a 2 Star Accreditation on the Best Companies employee engagement survey, and Platinum level of the Investors in People (IIP) accreditation – the highest accolade that can be achieved against the IIP Standard, held by just 6% of the 50,000 IIP-accredited organisations across the world.
Roadchef is proud to be a corporate partner of Brake, the road safety charity, and support Cancer Research UK and its efforts to bring forward the day when all cancers are cured.
Popular brands located at Roadchef include McDonald's, Costa, LEON, WHSmith, SPAR, Chozen Noodle and Days Inn. In addition, Roadchef's own branded offerings include Fresh Food Café and Restbite. Across its 30 locations, Roadchef operates 91,000 sq ft of catering, 41,000 sq ft retail, 15,000 sq ft grocery and 690 hotel bedrooms.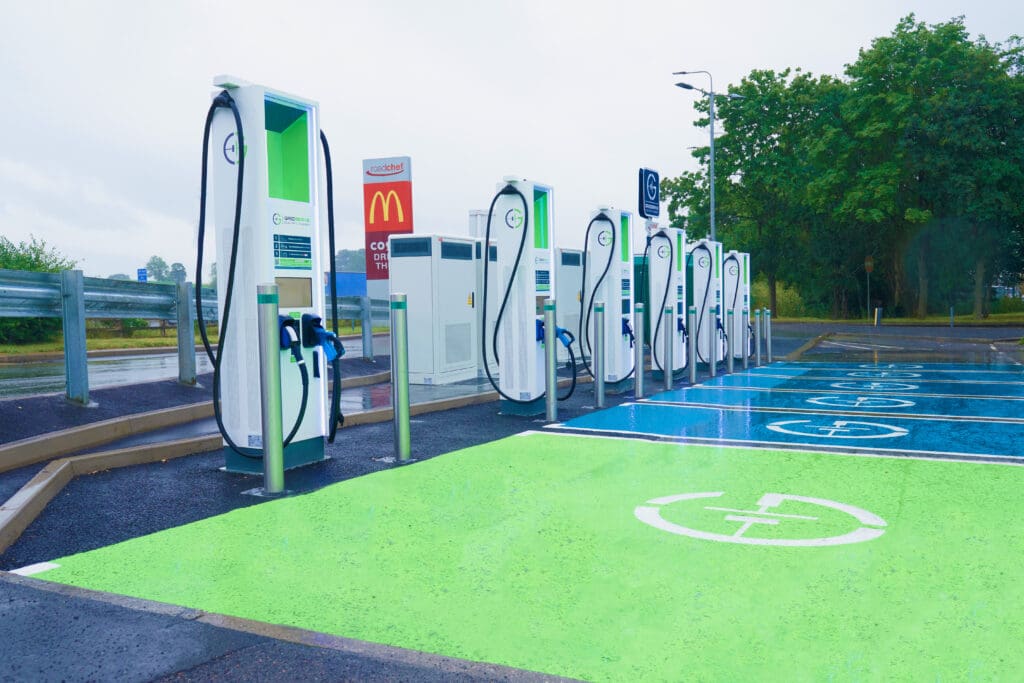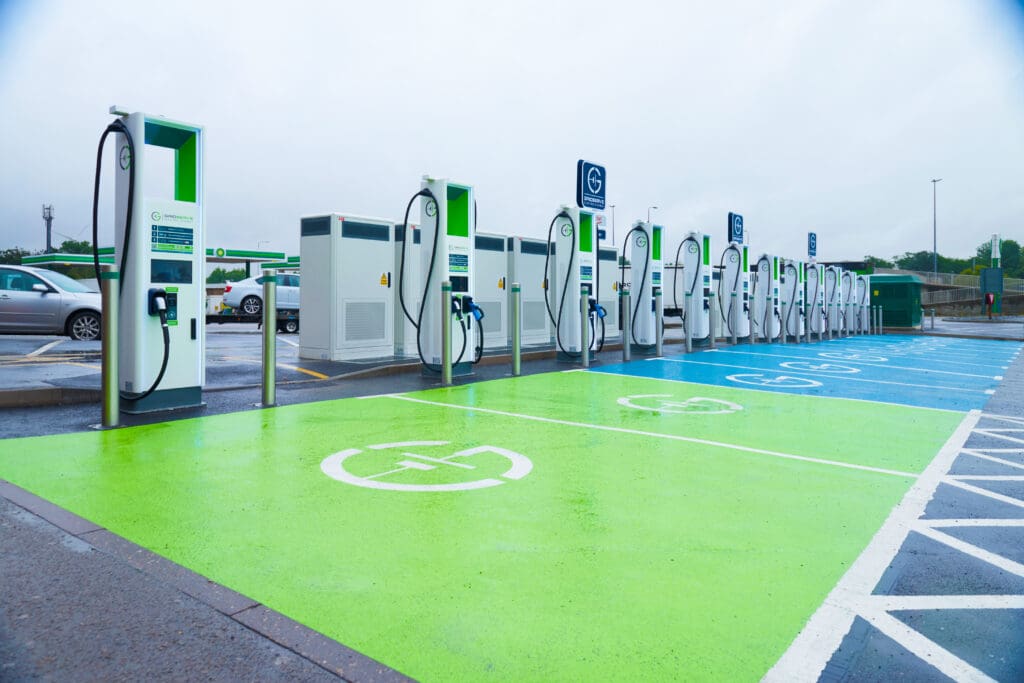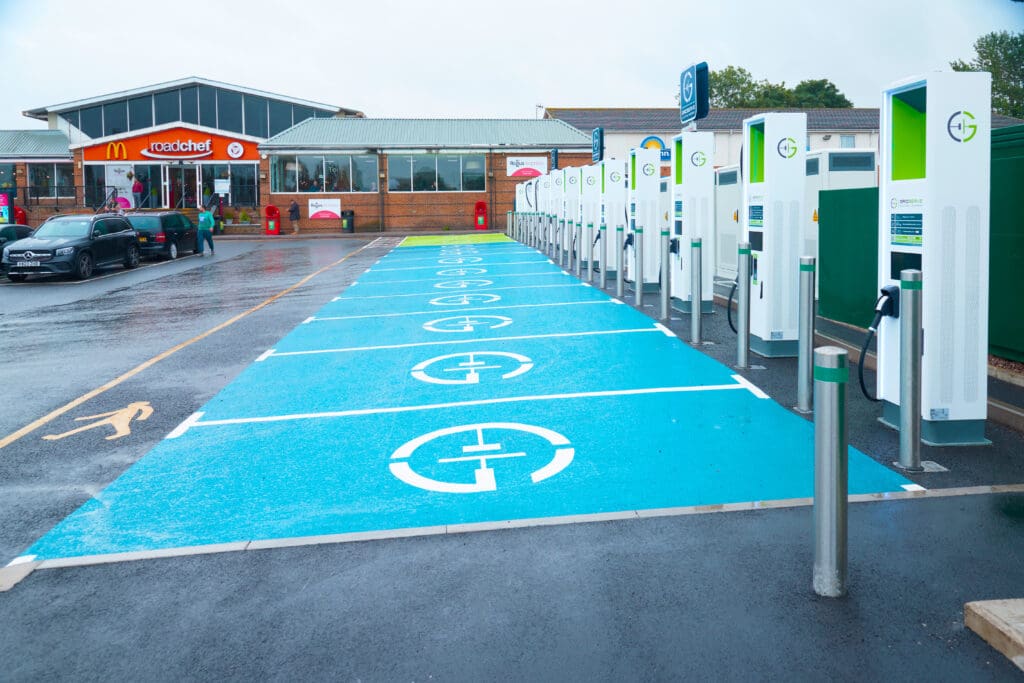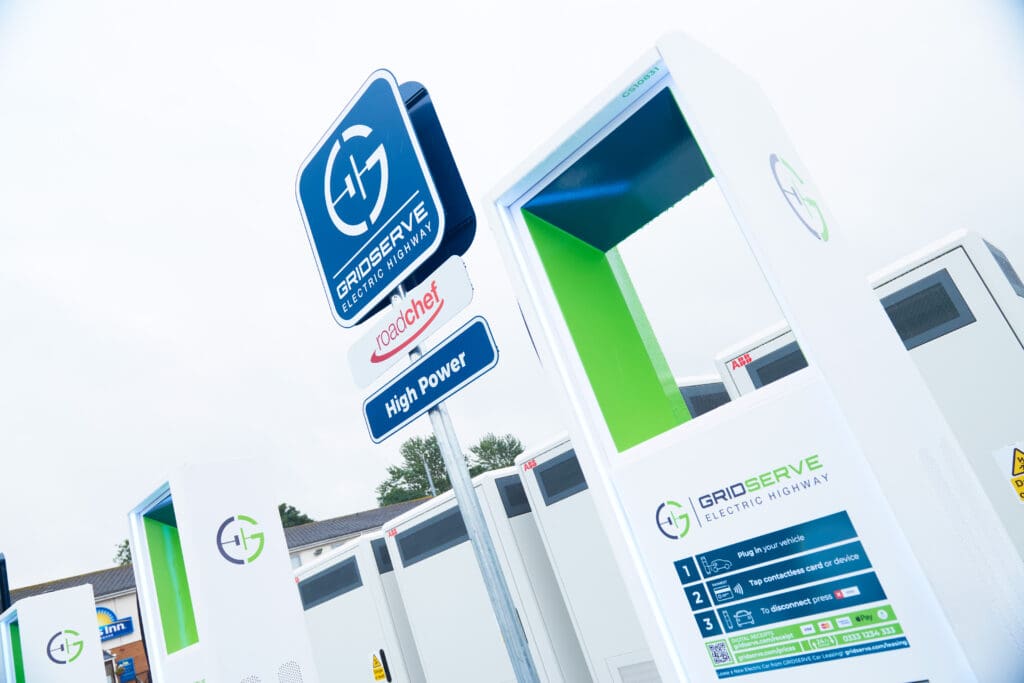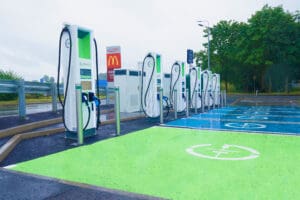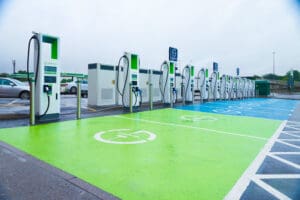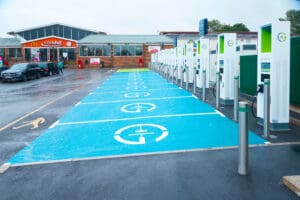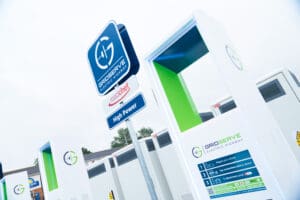 About GRIDSERVE
GRIDSERVE is a tech-enabled sustainable energy business whose purpose is to deliver sustainable energy and move the needle on climate change. It has pioneered a Sun-to-Wheel ecosystem that includes the most advanced hybrid solar + battery farms, award-winning electric vehicle charging infrastructure, and a customer-centric electric vehicle leasing platform.
Latest articles