If accepted, it will support County Durham's progressive plans for an 80% reduction in carbon emissions by 2030 and carbon neutrality by 2045.
The site would be located near the village of Sheraton, at Whelly Hill Farm, Hartlepool, and near to a major junction on the popular A19. This project is one of 100 GRIDSERVE Electric Forecourt® sites planned across the UK that aim to make charging an electric vehicle (EV) better and easier than using petrol stations. With a proposed 45 charging bays, if approved would be the largest number of public chargers assembled in one location anywhere in the UK*.
The Hartlepool Electric Forecourt® and adjacent solar farm would be responsibly built to protect the landscape and ensure visual impact is reduced. It will offer the world's fastest charging rates, charging a typical EV in less than 30 minutes, and put Hartlepool at the forefront of the low-carbon transport revolution. The location of the forecourt will provide convenient access for the region's private and businesses drivers, supplying low cost, high- speed charging from 100% renewable energy.
The planning application, which will be lodged with Hartlepool Borough Council by GRIDSERVE, is proposed to include 45 charging bays, a coffee shop, convenience retail and an airport-style lounge with high-speed internet. It will also serve as an awareness centre for residents to explore a wide range of electric vehicles.
GRIDSERVE Electric Forecourts® are designed specifically for the needs of communities and drivers and the environment, delivering convenient, ultra-fast and low-cost charging for every electric vehicle on the market today including Heavy Goods Vehicles (HGV) to serve local agricultural business owners.
 Raoul Tufnell, Chief Development Officer at GRIDSERVE says: 
"By developing this state-of-the-art Electric Forecourt® and an adjacent solar farm in Hartlepool, we will be supporting Durham County and the UK to tackle air pollution, encourage low-carbon transport and meet climate targets. The site supports the grid with UK generated solar and on-site batteries, while offering a solution that is future proofed to support the mass uptake of electric vehicles.
"By investing in grid infrastructure and new solar energy capacity at this site, GRIDSERVE will be able to deliver dependable, clean, low-cost energy that materially improves the cost of owning and running an EV."
GRIDSERVE plans to develop Electric Forecourt® sites at more than 100 locations across the UK on busy routes, near powerful grid connections close to towns, cities, and major transport hubs. Location permitting, the company will also build new solar farms adjacent to Electric Forecourts®, which will supply their electricity directly. GRIDSERVE is also developing several large solar farms, supported by batteries, to supply energy via the grid for the remaining sites, to ensure that 100% of the electricity is clean, secure and low cost.
Visit www.gridserve.com/hartlepool for details and to provide feedback on the proposed development.
Ends
* Correct at the time of writing
For further information about GRIDSERVE, please contact:
Connect@gridserve.com
+44 333 1234 333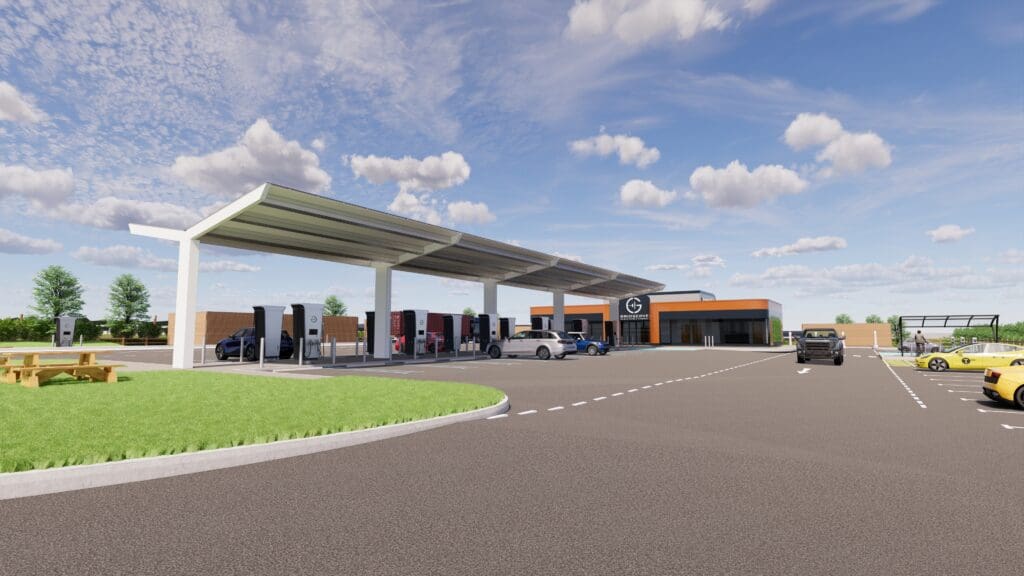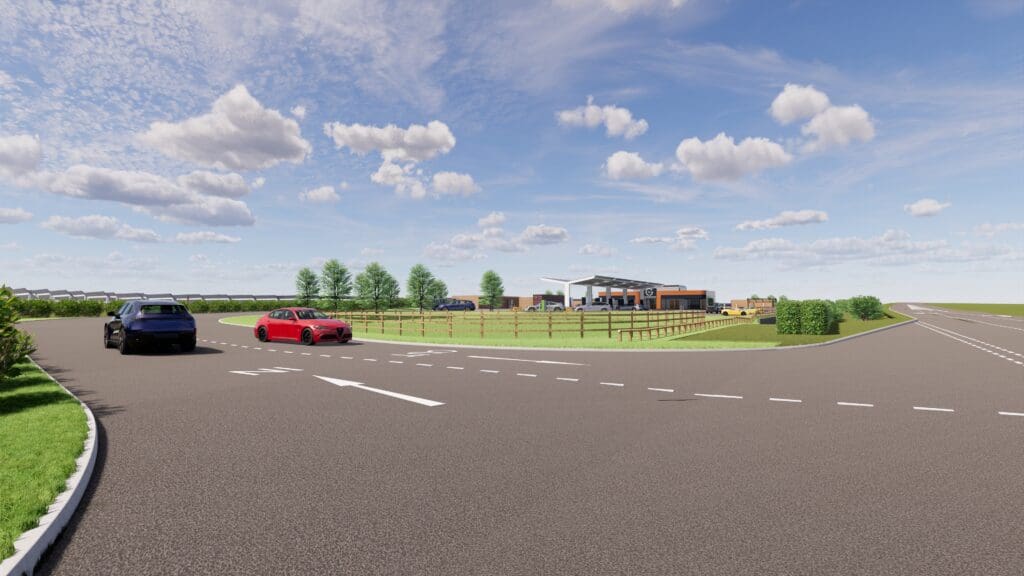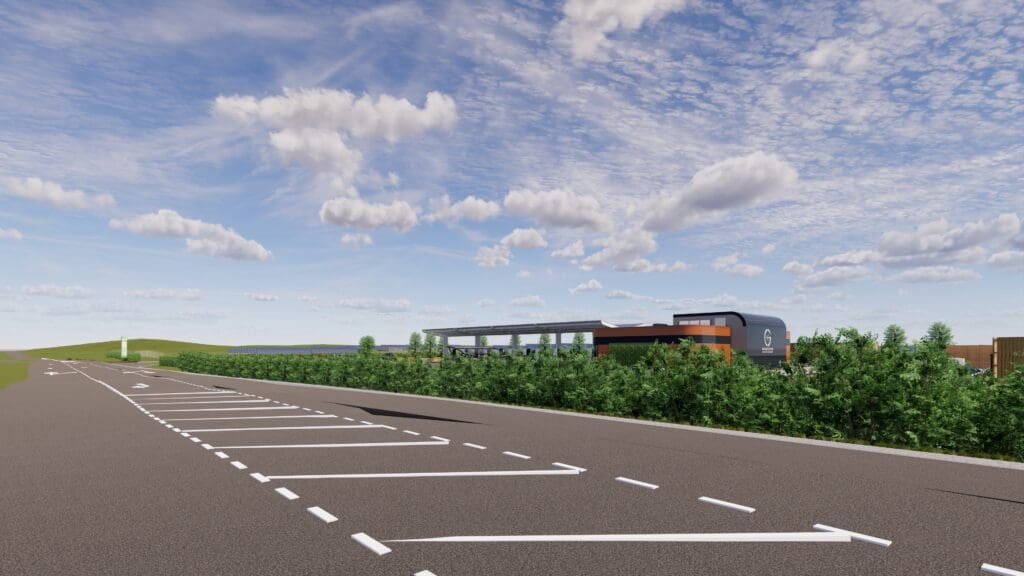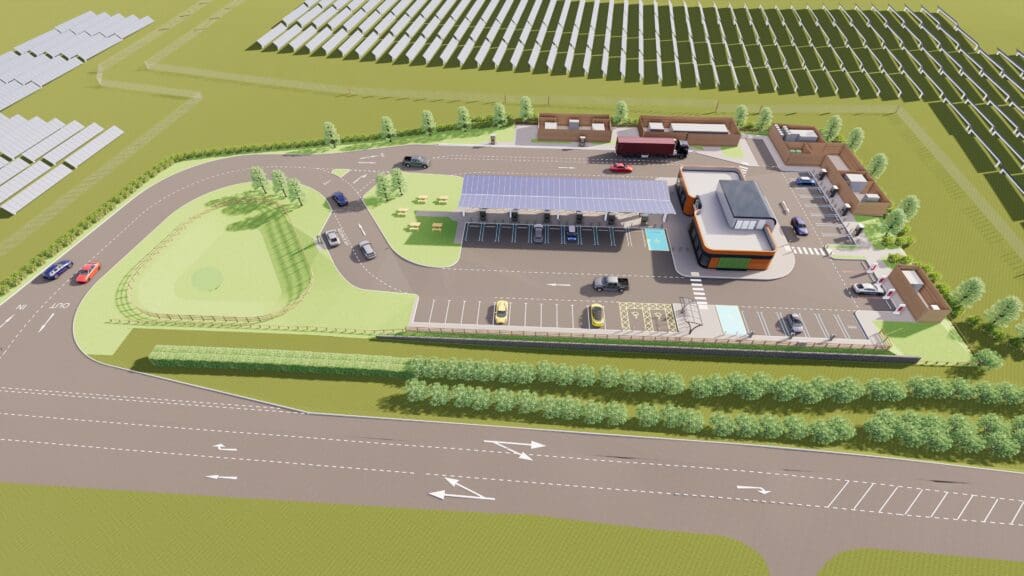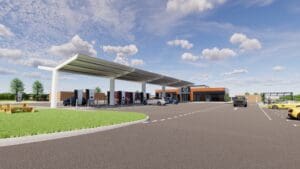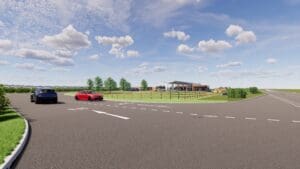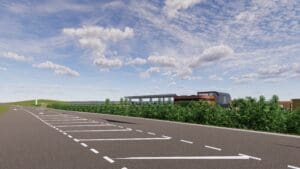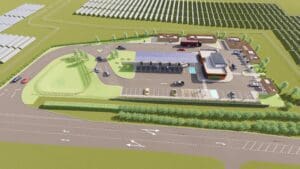 About GRIDSERVE
GRIDSERVE is a tech-enabled sustainable energy business whose purpose is to deliver sustainable energy and move the needle on climate change. It has pioneered a Sun-to-Wheel ecosystem that includes the most advanced hybrid solar + battery farms, award-winning electric vehicle charging infrastructure, and a customer-centric electric vehicle leasing platform.