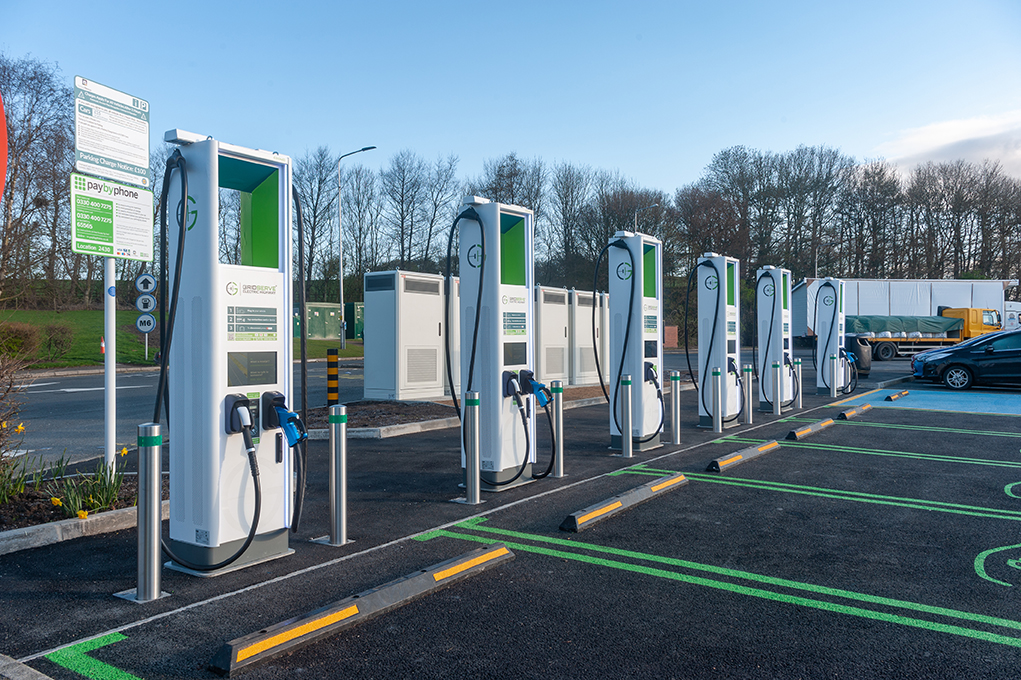 GRIDSERVE opens new High Power Electric Hub at Moto Burton-in-Kendal
First Electric Hub in the north west features six 350kW capable chargers
Latest implementation by GRIDSERVE to tackle nationwide EV charging disparity
Electric Vehicle charging options for visitors to the Lake District have just rapidly accelerated thanks to the opening of a GRIDSERVE High Power Electric Hub at Moto Burton-in-Kendal.
The all-new site, located on the southern edge of Cumbria between junction 35 and 36 of the M6 northbound, features six 350kW capable chargers from launch – enough for the latest electric vehicles to add up to 100-miles of range in less than 10 minutes.
According to Zap-Map, EV drivers travelling in and around this part of the north west of England will have found themselves in an ultra-rapid charging desert – defined as anything above 150kW – with no such public chargers installed between the cities of Preston and Carlisle.
The new Electric Hub at the Moto site of Burton-in-Kendal instantly changes this landscape, providing quick, convenient charging for both Cumbrians and those travelling to and through the area. Conveniently, Burton-in-Kendal is located at the gateway to the Lake District, an area of outstanding natural beauty that was inscribed as a UNESCO World Heritage Site in 2017 and welcomes nearly 16m visitors each year.
The development represents part of GRIDSERVE's multi-million pound investment in upgrading and expanding the re-named GRIDSERVE Electric Highway, which covers more than 80% of the UK's motorways. The Burton-in-Kendal Electric Hub features both CCS and CHAdeMO connectors, includes one accessibility bay and accepts contactless payment. In keeping with GRIDSERVE's purpose to move the needle on climate change, the chargers are also powered by 100% net zero carbon energy from the company's pioneering hybrid solar + battery farms.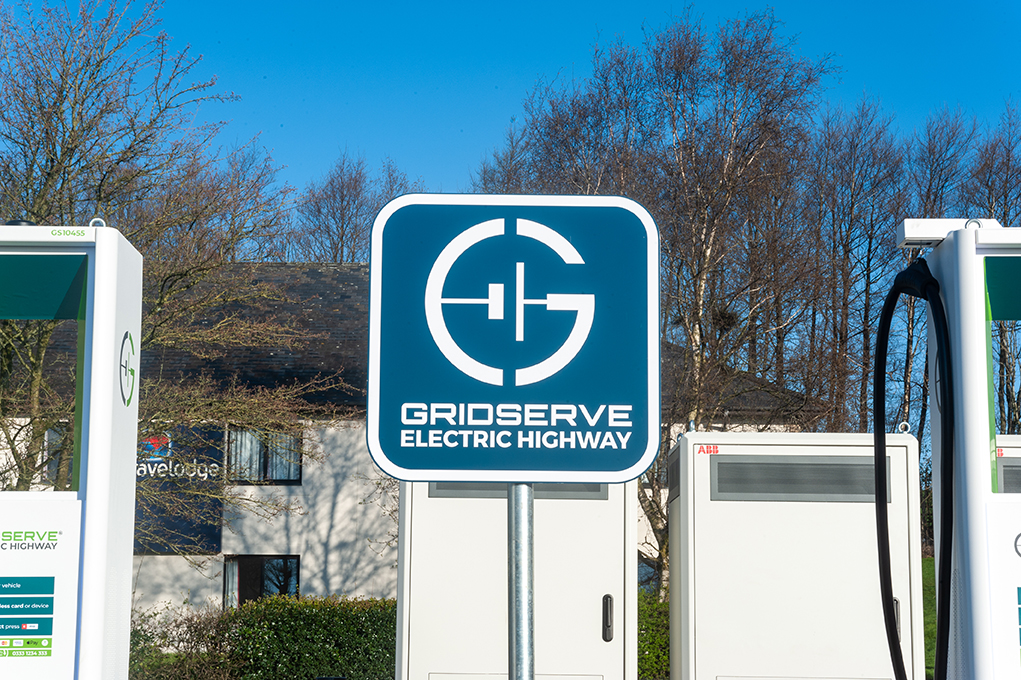 GRIDSERVE CEO, Toddington Harper, said:
"Burton-in-Kendal is the latest Electric Hub in our ongoing commitment to support all EV drivers and connect all corners of the UK to a charging network that is dependable, easy to use and delivers the best performance using clean, sustainable energy. We're working towards a position whereby the EV charging experience at motorway service areas like Exeter, Swansea, Rugby and now Burton-in-Kendal are not the exceptions for customers, but the rule."
The first Electric Hub GRIDSERVE pioneered in the UK was at Moto Rugby, located at junction one of the M6 and 165-miles from Burton-in-Kendal. With most modern electric vehicles now able to travel more than 200-miles on a single charge, many EV drivers will now be able to enjoy travelling the length of the M6 using just the newly-installed GRIDSERVE High Power Electric Hubs.
Moto Chief Executive, Ken McMeikan, said: ""At Moto, we are absolutely passionate about transforming the electric vehicle charging experience for drivers across the UK's motorways by delivering the capacity, reliability, simplicity and charging speed UK motorists need. As the biggest motorway services operator in the UK, Moto is uniquely positioned to help redress the geographic imbalances in the EV charging market and we are delivering on that potential."
Moto and GRIDSERVE are on track to deliver above and beyond Government-set targets of six rapid chargers at each site by 2023.
ENDS
For further information on GRIDSERVE and to arrange interviews, please contact:
Will Spragg
will.spragg@greenhouse.agency
+44 7528 307 499

Toby Dye
toby.dye@greenhouse.agency
+44 7508 636 325
For non-media inquiries please contact:
connect@gridserve.com
+44 333 1234 333
---