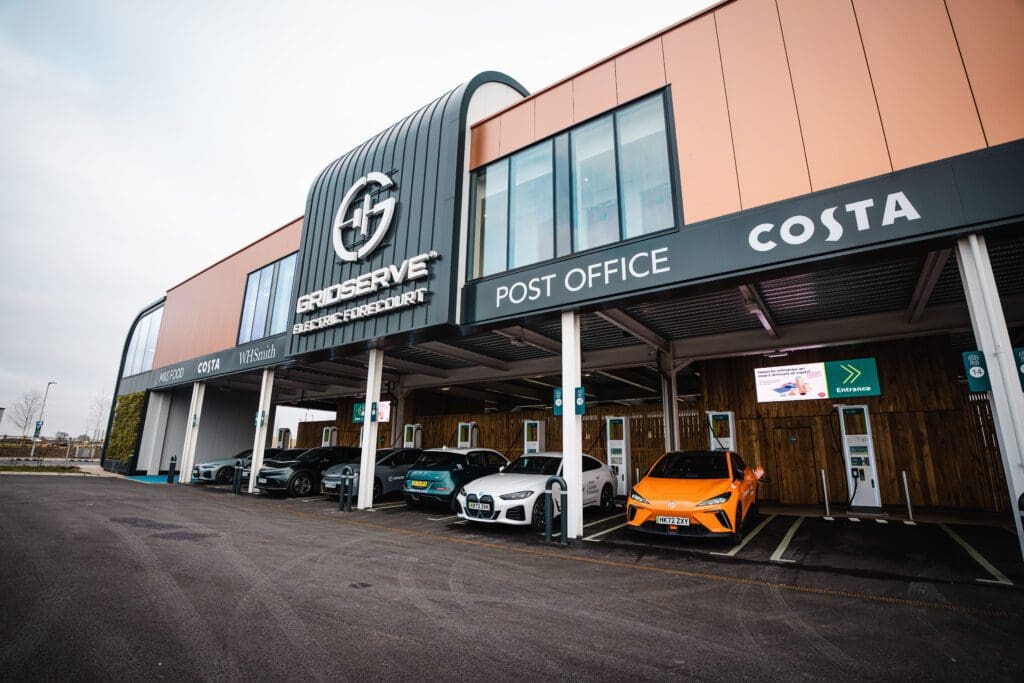 It's the calm before the storm. A few days of quiet roads as the school holidays bring a hush to the morning rush hour.
Fast forward to Friday and the hush will become a roar.
An estimated 20 million drivers are forecast to hit the roads this Easter on their way to visit family, friends and holiday hotspots.
We're predicting that EV drivers alone will drive around 35 million planet-friendly (and serenely quiet) miles between Good Friday and Easter Monday.
That means an increase in demand for our chargers across the GRIDSERVE Electric Highway – with motorway services predicted to be 20% busier than usual.
To help keep Britain charged up and moving, we've crunched the numbers to predict where the busiest charging hubs are likely to be across our network, the times when they'll be most in-demand, times when they'll be quietest and (where possible) the nearest alternative comparable site.
The best times to charge
On average, across the GRIDSERVE Electric Highway, the busiest time to charge will be at midday.
By comparison, 10am and 4pm will be much quieter – around 15% less busy than peak. So, consider switching your lunchtime sandwich stop for a mid-morning or mid-afternoon coffee and muffin break.
And, if your journey allows, charging before 8am or after 6pm is well worth it, as demand drops dramatically at these times.
Our Electric Super Hubs (and Electric Forecourts®) offer more charger availability no matter the time of day, so if you find yourself near one then we'd always advise navigating there even if it's a few extra miles. For example, Severn View Electric Super Hub, which is surrounded by nearly half a dozen other service stations.
Of course, some of our sites are busier than others – either because they're on a key route or perhaps they serve a great sausage roll. If your journey is passing by one of these busiest sites, then try and plot an alternative route to one of our other, less in-demand sites in advance.
We hope this crucial data will help you plan your route and journey and avoid unnecessary queues. And don't forget to use our map to check live availability and to find your nearest charger.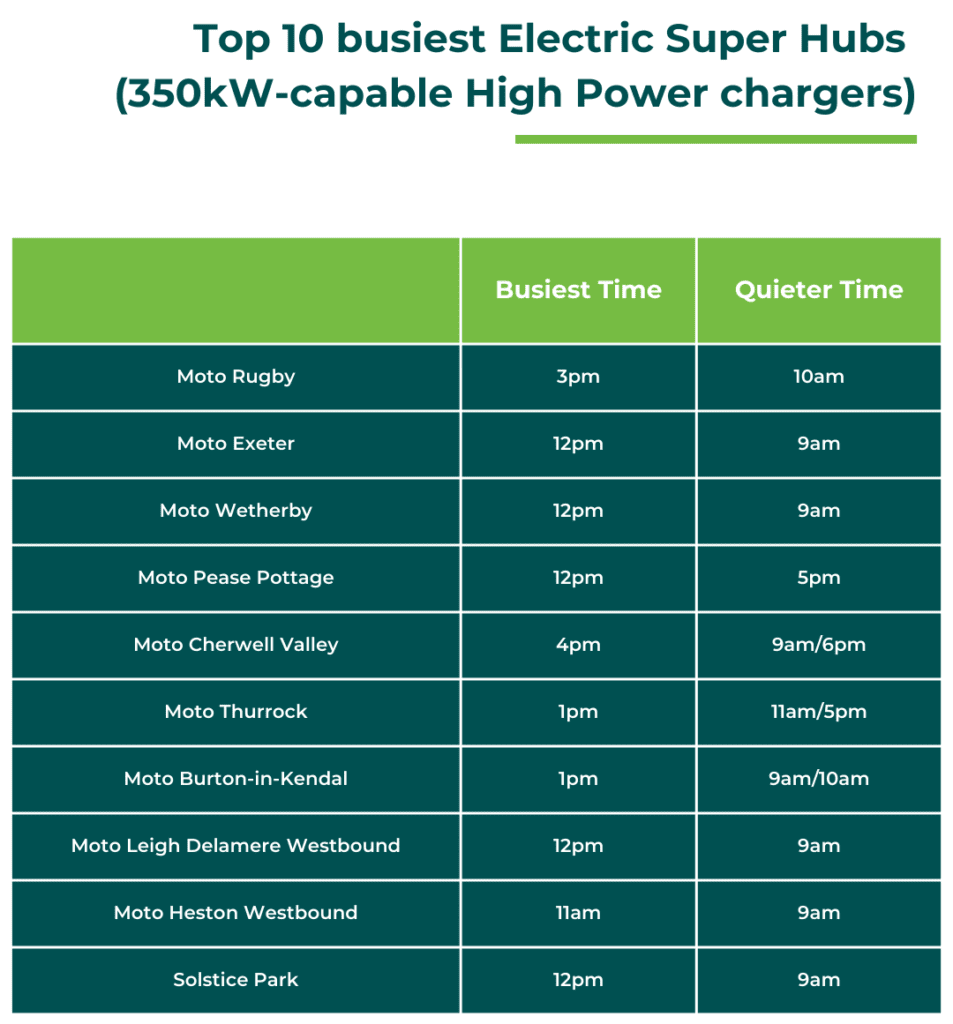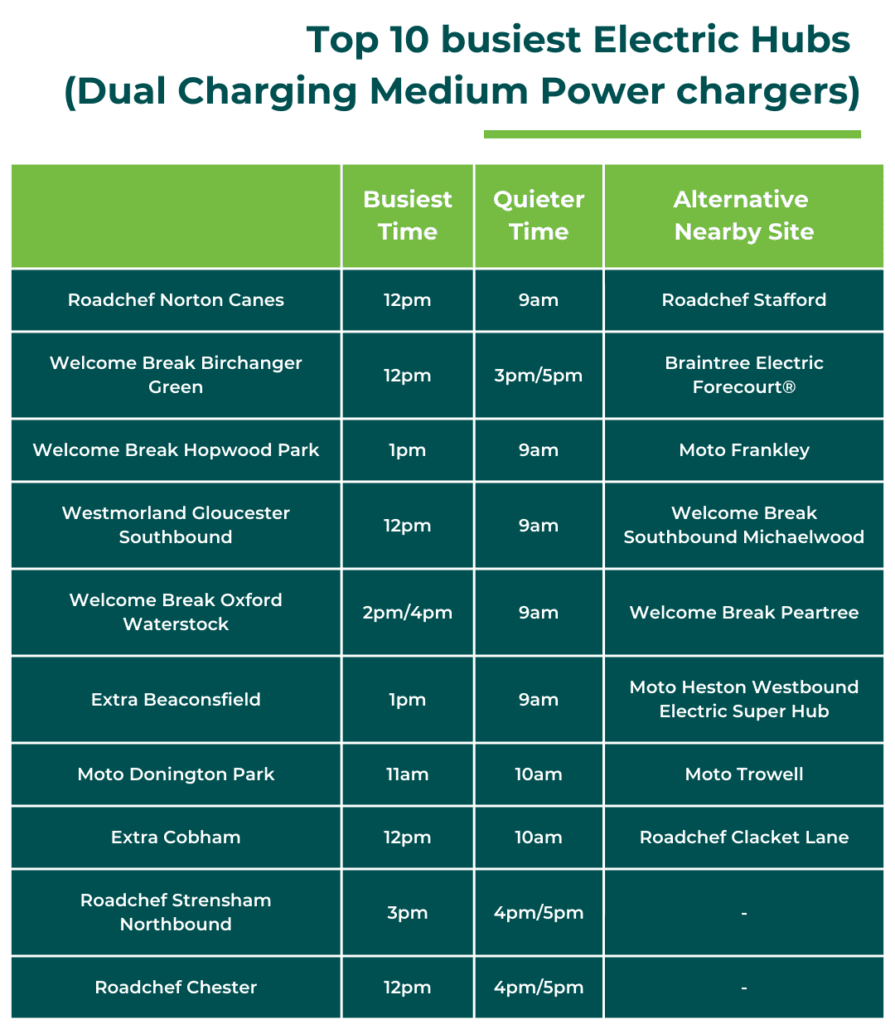 Help is at hand at Moto Rugby Services
At the UK's busiest charging site, Moto Rugby Services, we are working alongside Tesla and Moto to trial on-site support on Good Friday (April 7), Saturday (April 8) and Easter Monday (April 10).
There will be three attendants on site between 10am and 6pm, controlling entry to the charging area and monitoring those using the Tesla Superchargers and the GRIDSERVE Electric Highway.
They'll manage and monitor arrival of drivers to minimise wait times and prevent queue jumping.
It's the first time we've offered on-site support like this, so please let us know what you think so we can improve the experience in the future via connect@gridserve.com.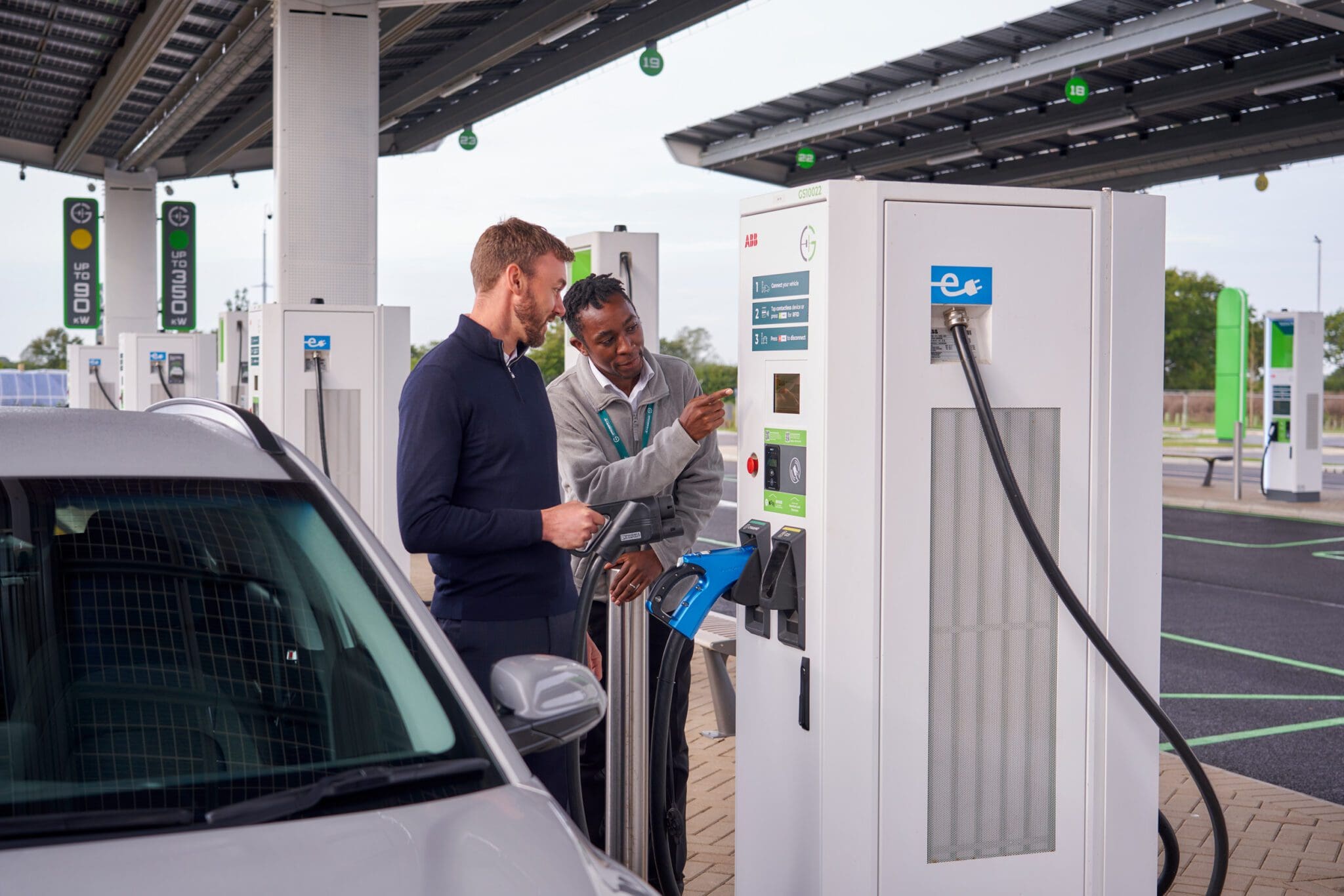 24/7 support
We'll be keeping an eye out across the entire network (over 600 chargers at more than 150 locations), too, with our analytics team monitoring the health of chargers remotely to catch any issues as early as possible.
Our field team will be on call for on-site repairs, if and when needed, and our customer support team will be available 24/7 to support customers over the phone.
Additionally, customers can contact us through live chat, email and socials with any additional queries.
How to charge considerately this Easter
We're doing what we can to help the busy Easter period run smoothly and we'd ask that all electric car drivers (and motorists in general) do their bit to charge considerately, too.
Don't block bays if you're not charging and don't overstay longer than you need.
Remember that charging power will slow after 80% thanks to your car's charging curve, which means by trying to add those few extra miles you could be stopping someone else from connecting. Better to head off and recharge later if you can, when you'll be able to top up faster.
We'd also recommend choosing your charger wisely – you might not necessarily need a High Power Charger if you've got a little longer to stop, while those with CCS connectors are asked to use CCS-only chargers first so CHAdeMO customers can still gain access.
And finally, communicate with your fellow EV drivers (and even leave notes on your windscreen).
If a site is particularly busy, then speak to other drivers to understand who's next and avoid jumping the queue – that should be left to the Easter bunny.
Was this article helpful?