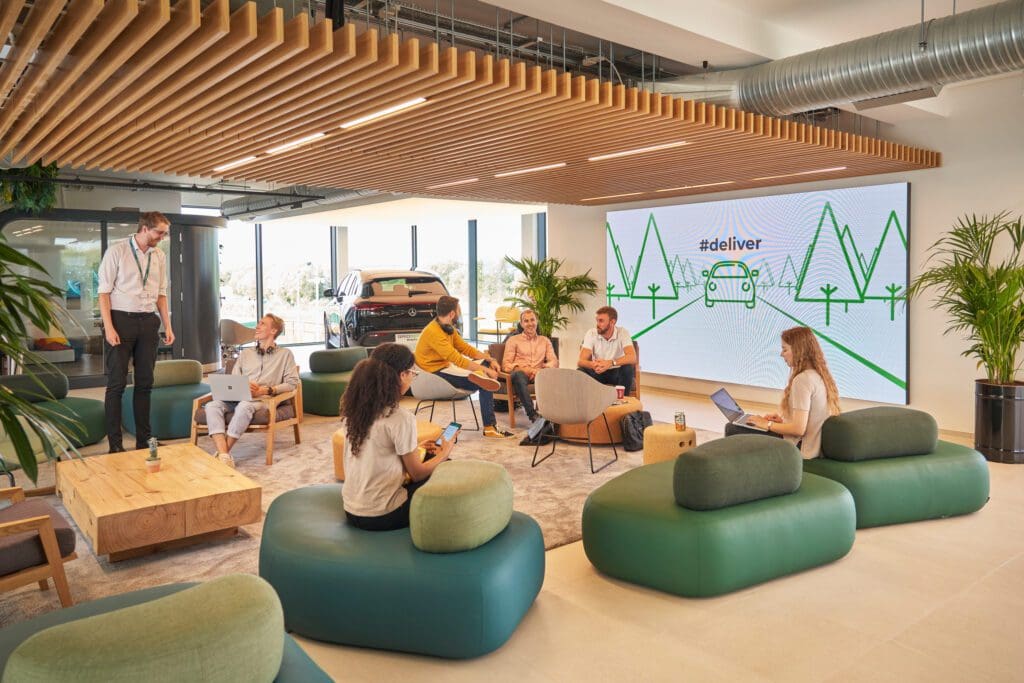 We think electric cars are pretty special, so we're hosting a series of electrifying EV Awareness events including test drives, information sessions and special guests.
If you're a local in the Essex or Norfolk areas, you should know that GRIDSERVE puts on awesome EV Awareness events  at both of its Electric Forecourts® in Braintree and Norwich.
Wondering what a GRIDSERVE EV Awareness Day is? It's a day where everyone – new or experienced electric car drivers, or those interested in making the switch – can gather to drink good coffee, ask questions, find out about everything from leasing to charging to sustainability and take part in some great activities including, test drives of the latest electric cars.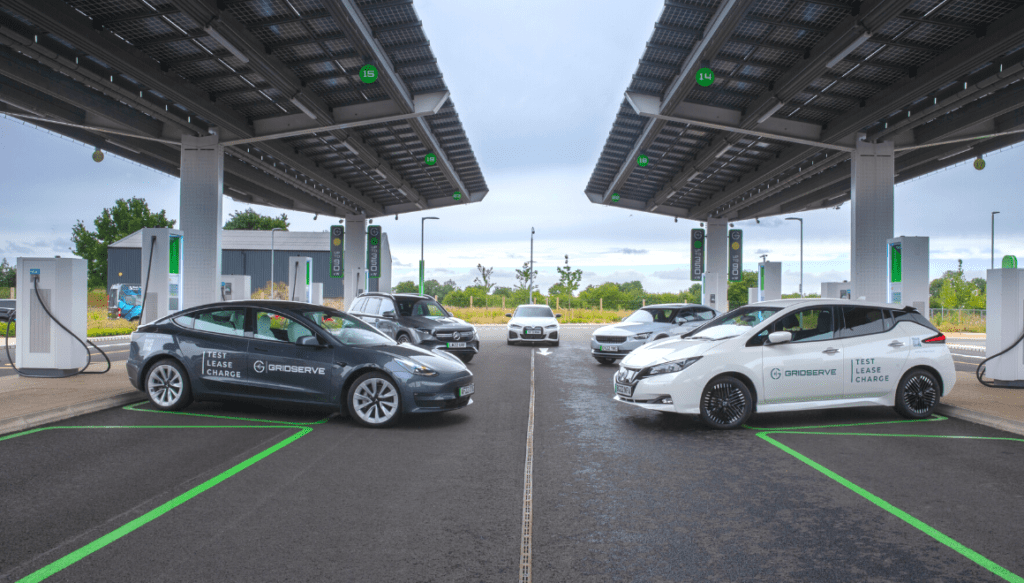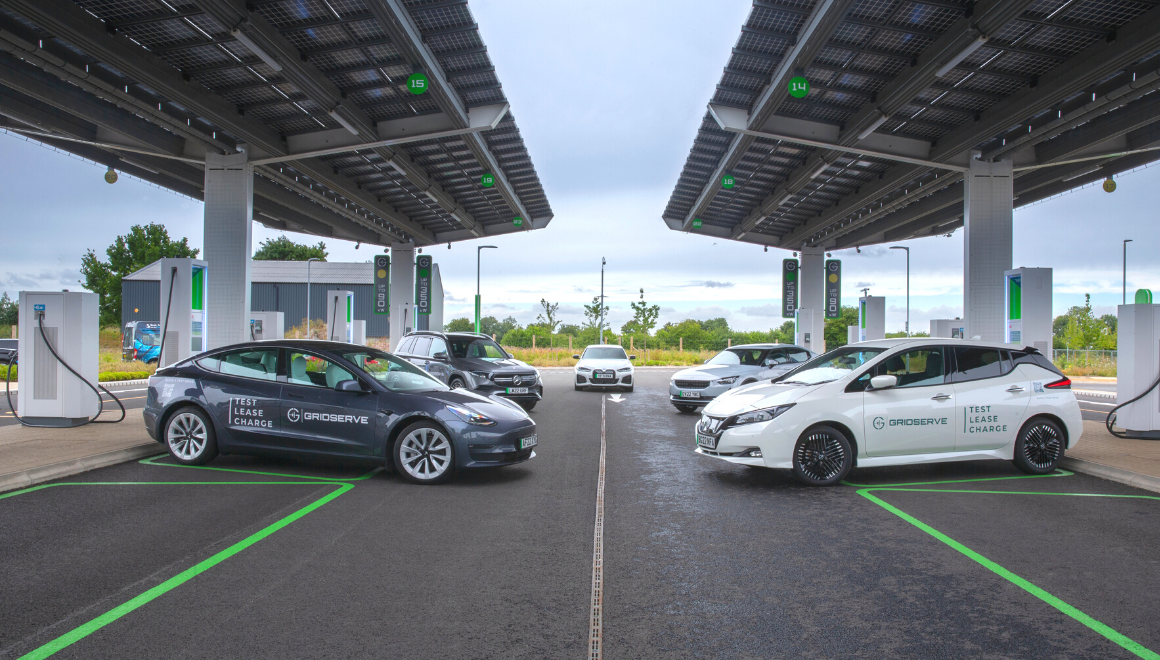 A selection of some of the test drives cars we have available
These are friendly, relaxing days out for the whole community. Perfect for local business owners to grow their networks, families looking for a weekend activity, or anyone else who wants to learn what they can personally do to help us all tackle the climate emergency.
If you're not an EV driver, don't worry. These events are welcome to everyone, so please come along and join our community. We'll be holding them as often as we can.
What's going on at the next GRIDSERVE EV Awareness Day?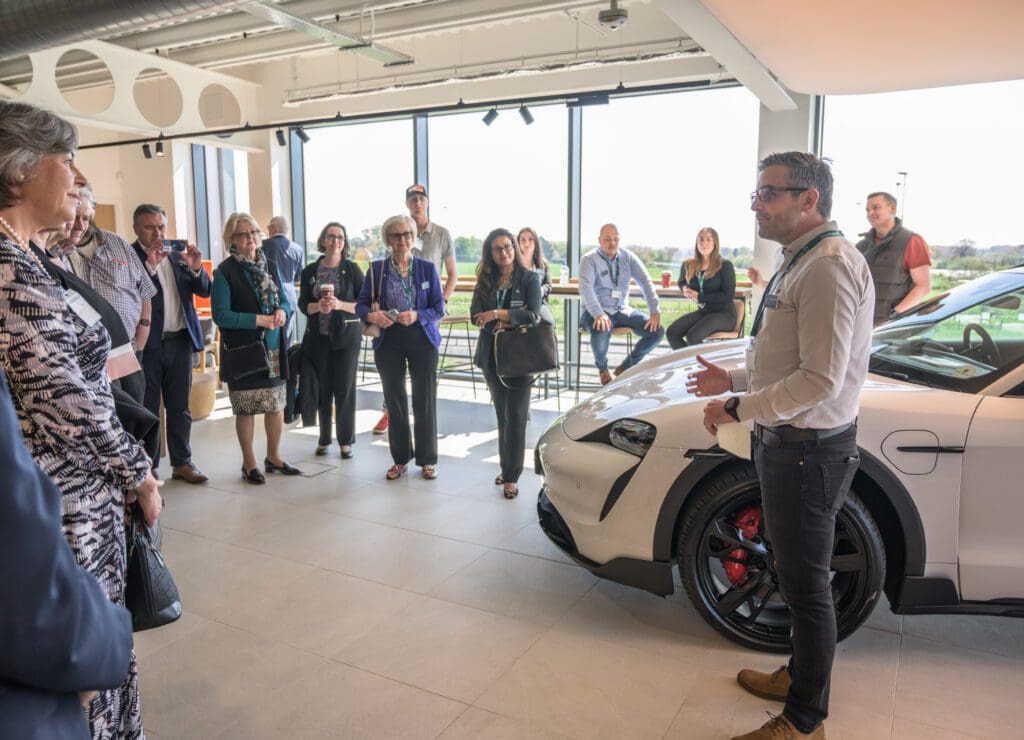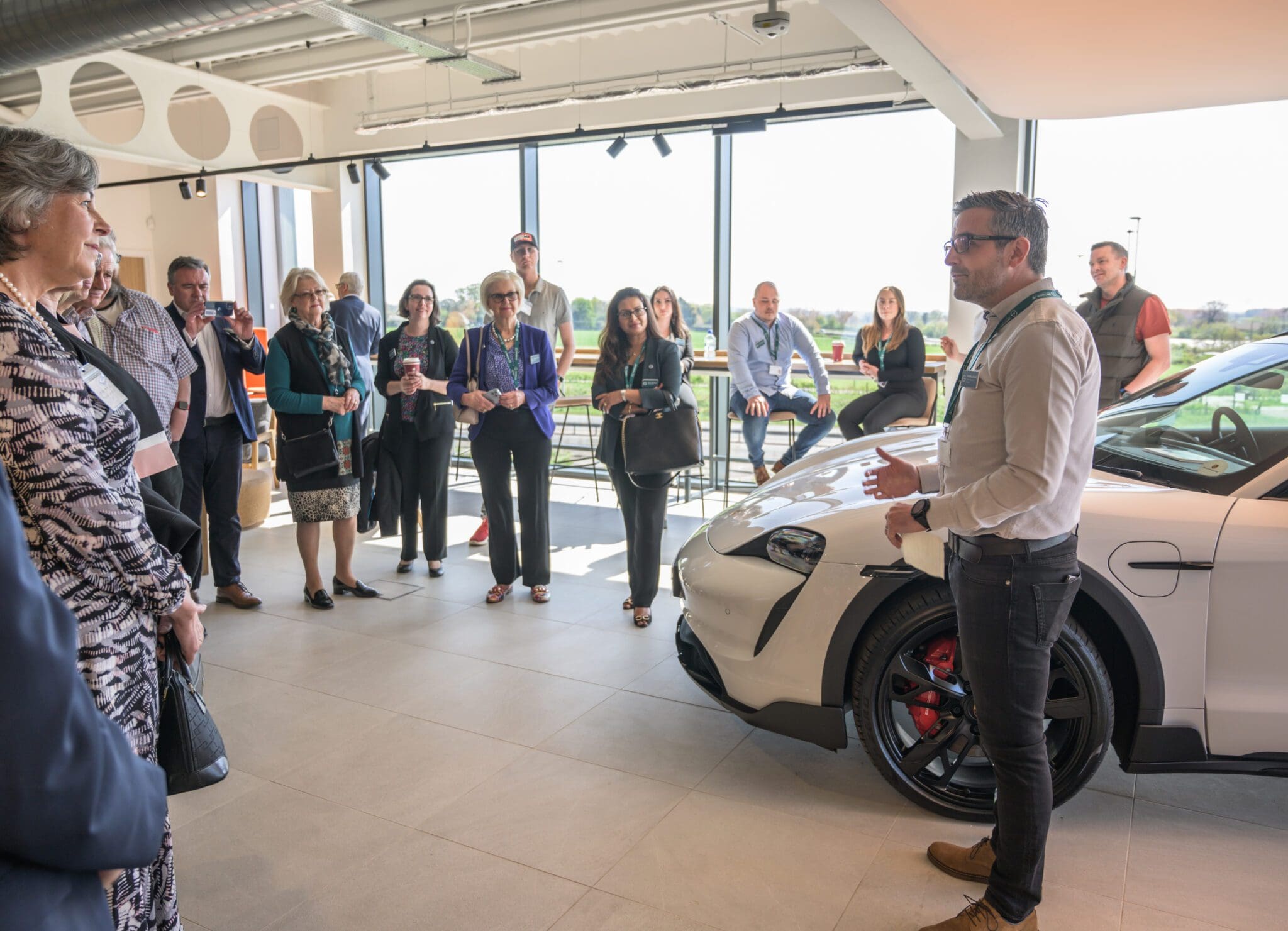 Come along and have a chat, there's something for everyone
The next event is taking place at the Braintree Electric Forecourt® on 16th July. Here's a quick rundown of what you can expect.
1. Test Drives
We'll be offering customers the chance to test drive some of the most popular electric cars from a variety of big brands, back-to-back in one location. Our EV gurus will also offer impartial advice in a friendly and relaxing environment. Book your test drive spot here.
2. Charging demonstrations
Our EV Gurus will run you through a simple charging demonstration. We will cover connection types for every electric car, talk about charging speeds and explain what all of those confusing acronyms mean.
3. Myth busting for newcomers
This session is a chance to ask all the questions you've been holding back. Electric cars have been around for a while now, but there's still many myths to bust so our EV Gurus will fill you in on everything, from charging in the rain to battery life.
4. Electric fleets session for business owners
This session focusses on the bottom line for business owners. Our fleet experts will talk you through everything from the tax benefits like BIK to fleet charging solutions. Book this session in your calendar if you're looking for an affordable fleet electrification strategy.
5. Why choose leasing over buying?
There are so many reasons why leasing is better than buying an electric car so we've invited our BVRLA-certified leasing experts along to show you the amount you can save, answer your questions about finance and even help you to choose an electric car that suits your lifestyle.
6. A writing for nature workshop
The award-winning author, Ray Star, will run a writing for nature workshop. She'll also be selling copies of her bestselling book, The Earthlings and will plant one tree for each purchase.
7. An electric ice cream pod
The historic Essex Ice Cream parlour Rossi has been around for 85 years and has an excessively large awards cabinet to prove it. This year, they're bringing their electric ice cream pod to GRIDSERVE so you and the family can enjoy yummy treats.
8. Don't need a car? Find out about net zero carbon public transport
DigiGo are changing public transportation for people who don't need cars in the Essex area. They charge their six on-demand shuttle buses exclusively at our Braintree Electric Forecourt® and the best part is you can book a ride anytime via an app to get you from A-B.
9. A kid's zone and colouring activities
While you have a coffee and meet others, our kid's zone will keep the little ones busy. Parent supervision is required but there are colouring activities and interactive games so they can learn something new and have a bit of fun.​
10. Electric scooter demonstrations
Micro-mobility company Tier is a climate neutral organisation that will also be in attendance, bringing along a selection of its popular electric scooters. Time to find out what all the fuss is about.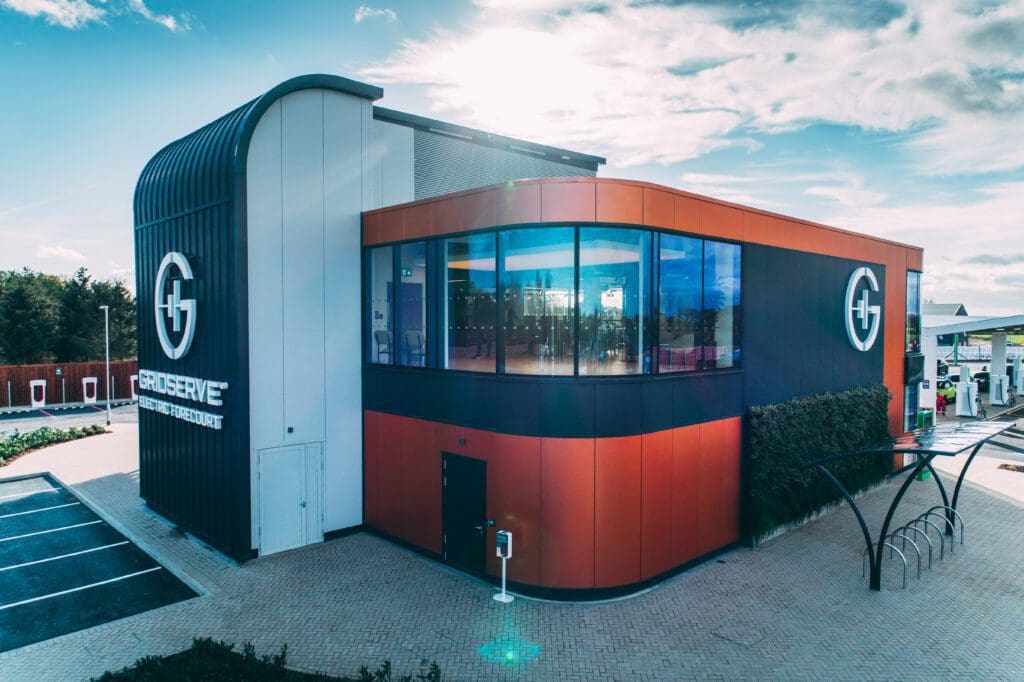 You can find the Braintree Electric Forecourt® in Edison Wy. Great Notley, Braintree CM77 7AP
What if I can't make it on the day?
We'll miss you, but we're always here to chat about any of the subjects above. You can book a test drive here, you can sign up to receive the latest car deals in your email here, or you can just head to one of our Electric Forecourts® and track down an EV Guru to ask every question under the sun. If you're located too far away, not to worry, you can visit our website and read about EVs in the resource hub here and book an online session for a chat. Or you can email our customer service team by using the pop-up form here.
---
Like this? You'll love