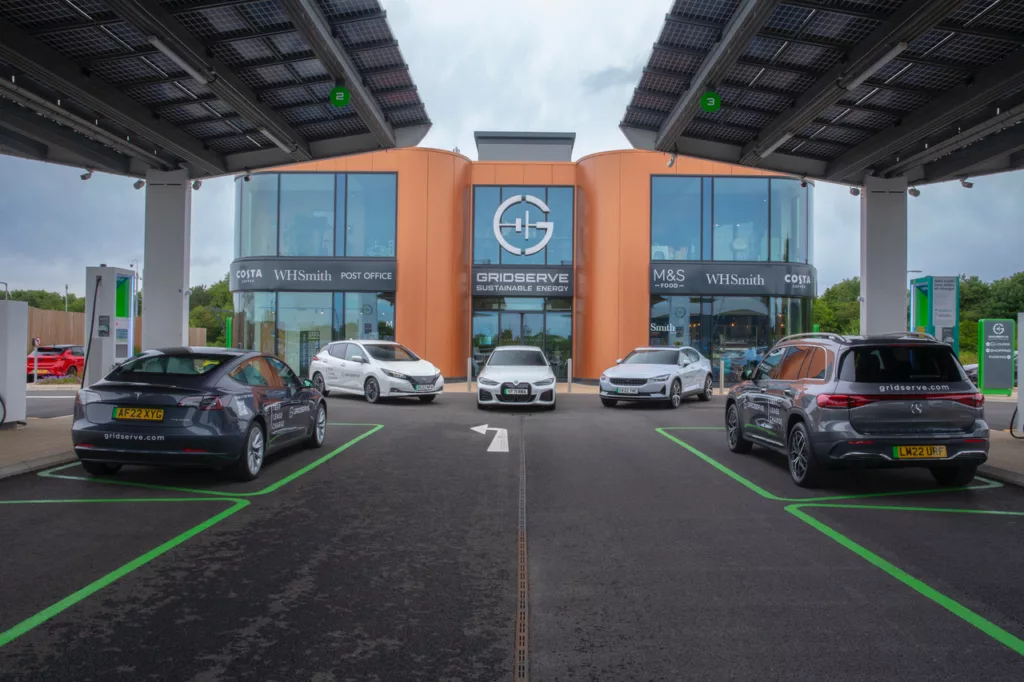 The electric revolution is helping to recharge the UK car economy as thousands of drivers switch to plug-in cars.
Britain's new car market has grown for the fourth month running, with one in five new cars registered in November fully-electric and the high-tech Tesla Model Y ranking as the second-best selling car in the UK.
Figures supplied by industry body, the Society of Motor Manufacturers and Traders (SMMT), show that in 2022, over 200,000 electric cars have been registered – three times the number of diesel cars.
Zero-emission uptake has been energised by company car fleets, as the business benefits for switching to electric becomes increasingly appealing.
GRIDSERVE is helping drivers make the transition to EV with a big 2022. So far, we've opened our second Electric Forecourt® in Norwich, begun construction for another at Gatwick Airport, rolled out myriad High Power Electric Super Hubs at motorway services across the GRIDSERVE Electric Highway and expanded our test drive programme to allow drivers to trial the latest electric cars from the best-selling brands.
One in 10 new vans registered last month were electric, too, taking the yearly total to 15,000 – almost 50% more than this time last year. Driving the commercial vehicle growth is a range of exciting new models coming onto the market like the Ford E-Transit and Volkswagen ID. Buzz Cargo.
There's no doubt that the switch to electric is helping to power up the UK car industry which has struggled in recent years due to a mix of economic and supply chain factors. Better news is that the recovery trend is expected to continue in 2023.
Mike Hawes, SMMT chief executive, said: "Recovery for Britain's new car market is back within our grasp, energised by electrified vehicles and the sector's resilience in the face of supply and economic challenges.
"As the sector looks to ensure that growth is sustainable for the long term, urgent measures are required. By doing so we can encourage consumer appetite across the country and accelerate the UK's journey to net zero."