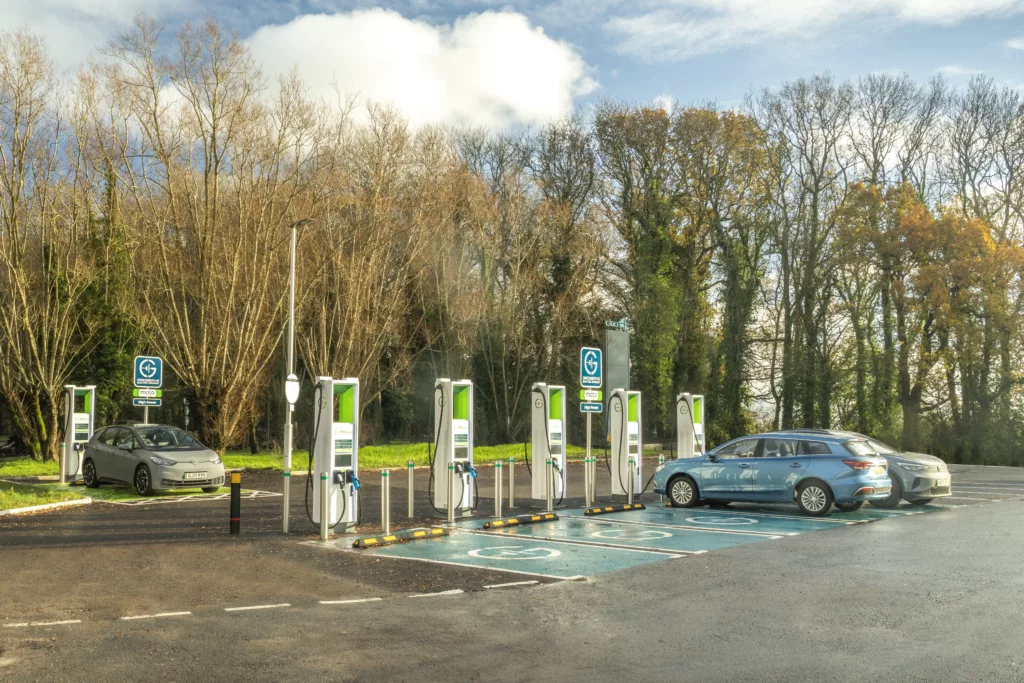 GRIDSERVE has ended the year on a high with a bumper installation of High Power chargers across the GRIDSERVE Electric Highway, taking the total number of new 350kW-capable chargers installed in 2022 to over 100.
Alongside Moto, we have recently opened five new Electric Super Hubs at service stations across the UK, making 30 new 350kW-capable High Power chargers available for customers on the M1 and M4.
That takes total High Power charger installations for the year to 118, which means we now operate 141 High Power 350kW- capable chargers at 15 locations, including our Electric Forecourts® in Norwich and Braintree – where we also have dozens of 90kW DC chargers.
This rapid growth means we're now powering over 10 million electric vehicle miles every month and recently recorded our one-millionth customer charging session. What's even better is that each kilowatt is powered by net zero carbon energy.
Toddington Harper, CEO of GRIDSERVE, said: "We are thrilled to open five awesome Electric Super Hubs and mark a milestone of 100 High Power chargers, and more, this year. Now in 12 Moto locations, the quicker we can roll out Electric Super Hubs across the UK, the quicker drivers will feel confident to switch to EVs with reliable and easy charging across the country. We look forward to continuing to deliver the next 100 High Power chargers across the GRIDSERVE Electric Highway."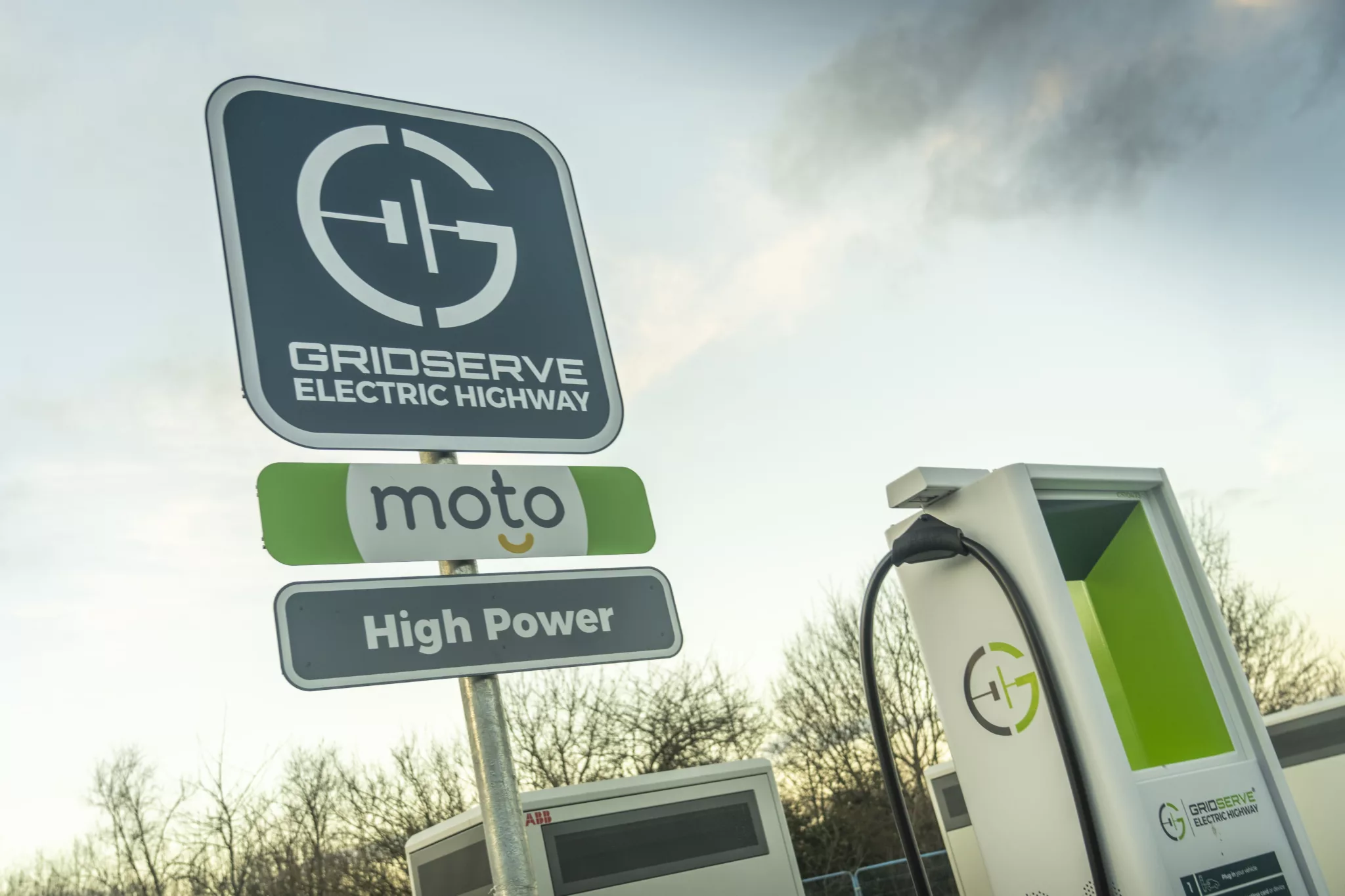 Where are the Electric Super Hubs?
In total we now have 12 Electric Super Hubs across our network, each delivering between six and 12 High Power 350-kW capable chargers. That means most new electric cars will get up to 80% charge in just over 20 minutes, or 100 miles in less than 10 minutes, when plugged in.
Here are all the High Power chargers we've installed this year:
Moto Swansea (6 High Power 350kW-capable chargers)
Moto Exeter (12)
Moto Burton in Kendal (6)
Moto Thurrock (12)
Moto Severn View (6)
Moto Heston (11)
Moto Wetherby (12)
Moto Woolley Edge Northbound (6)
Moto Woolley Edge Southbound (6)
Moto Leigh Delamere (6)
Moto Reading Eastbound (12)
And of course, our Norwich Electric Forecourt®, which opened in April 2022 and has 22 High Power chargers.
That's in addition to 11 more at the Moto Rugby Electric Super Hub, which went live in 2021. And don't forget our flagship Electric Forecourt® at Braintree that offers 24 DC chargers with speeds up to 350kW, and even one next-generation 360kW-capable charger.
All our sites feature both CCS and CHAdeMO connectors, accept contactless payment and provide real-time status updates to a myriad of popular EV charging maps.
To find your next charging location, check out our map.