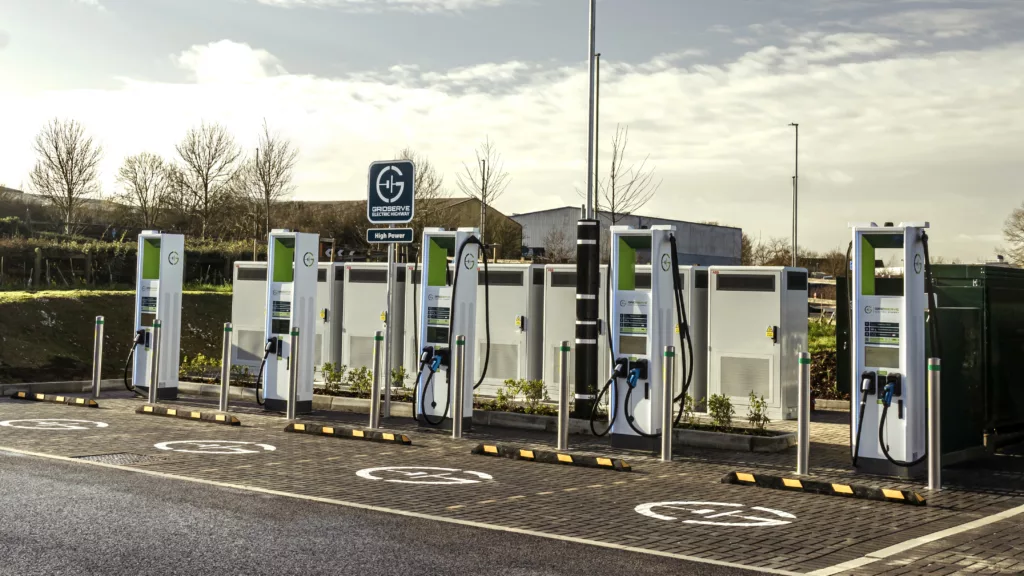 Visiting one of Britain's greatest historical and cultural icons has never been easier, thanks to the installation of a new GRIDSERVE Electric Super Hub in the shadow of Stonehenge.
Located a few minutes down the A303 from the prehistoric monument, Solstice Park now offers eight 350kW-capable High Power chargers bringing 21st century technology to one of the oldest sites in the world.
If your car has the tech, these High Power chargers can add 100 miles of range in as little as five minutes – barely time to get the guidebook out.
We're just as keen on the summer solstice as prehistoric residents of Stonehenge. The longest day of the year provides our pioneering hybrid solar farms to capture as much energy as possible from the sun.
And even if you're not a history buff, then there's plenty of reason to stop off at the RO Group development on your roadtrip with a new drive-thru Greggs and Taco Bell. A vegan sausage roll, veggie burrito or prehistoric tour of a 5,000-year-old site. The choice is yours…
The Solstice Park site in Wiltshire is also an important location for anyone travelling to the south-west. The A303 is a key route from London to holiday hotspots in Devon and Cornwall, meaning the new Electric Super Hub will provide fast, hassle-free, reliable charging to millions of tourists each year.
That's in addition to Electric Super Hubs we have under development in Exeter and Cornwall to make sure your next Bank Holiday weekend trip to the coast is fully charged.
All you need to know about the Solstice Park Electric Super Hub
Eight High Power chargers
The Electric Super Hub features eight 350kW-capable High Power charging units that can add 100 miles of range in as little as five minutes.
Powered by net zero energy
Drivers can charge their cars at Solstice Park with the knowledge that the industry-leading chargers they're using are powered exclusively by net zero carbon energy.
Contactless payment facilities
Like every GRIDSERVE charging location, Solstice Park offers contactless payment options to make charging and paying as fuss-free and easy as possible.
Two connector types and good accessibility
The Electric Super Hub features both eight CCS connectors and four CHAdeMO connectors (remember these cannot dual charge) as well as a larger bay to help with accessibility.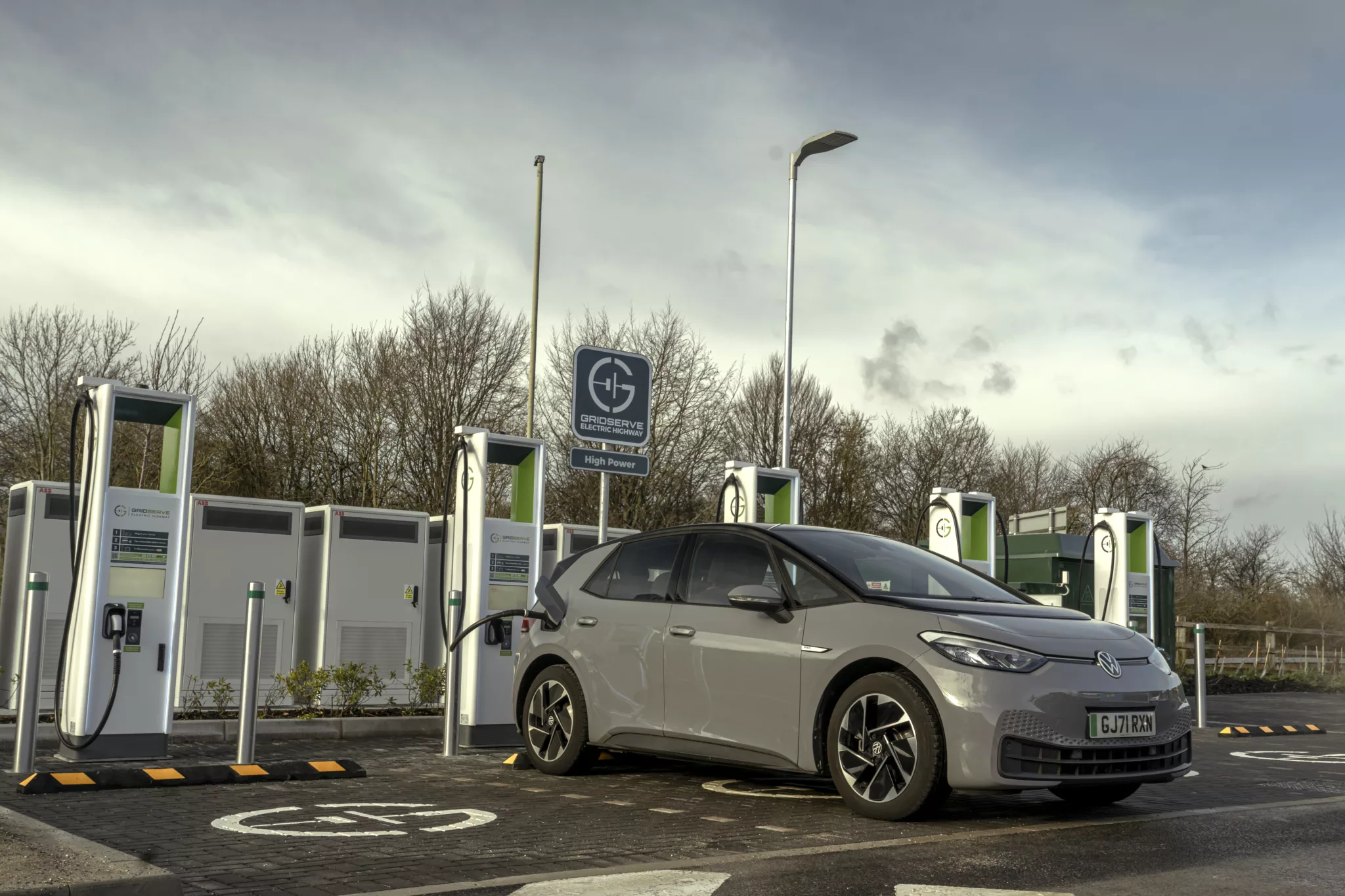 Start as you mean to go on
Last year was huge for us, with over 100 High Power Chargers installed across 11 Electric Super Hubs and the second Electric Forecourt® opening in Norwich.
Solstice Park builds on that and sets us off for an even bigger 2023, with many more Electric Super Hubs planned to join our Electric Highway. This year, we'll also be launching our landmark London Gatwick Electric Forecourt® – the first to be located at an international airport.