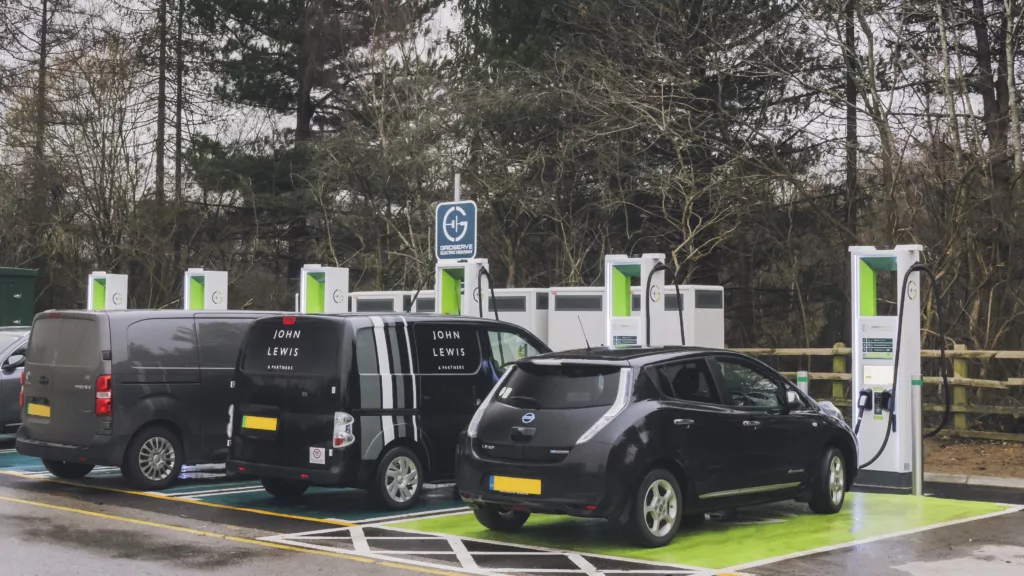 Planning a trip to the south coast for your next weekend getaway? Good news, we've just electrified the route from London to Brighton with a new Electric Super Hub.
Located at the Pease Pottage Moto services on the M23, it features six 350kW-capable High Power chargers – that's enough to add 100 miles of range in less than 10 minutes.
And because we know that it'll be popular as more and more of us switch to electric cars and demand for charging increases, we've future-proofed the site so we can double the number of chargers in the summer – perfect timing for those trips to the seaside.
Providing easy and reliable charging on this route will be a game-changer those EV drivers looking to hit the beach at popular holiday hotspots such as Bognor Regis, Worthing and Newhaven this summer. Not to mention weekend day-trippers to Brighton Pier.
There's even better news for holidaymakers heading south. In addition to the Pease Pottage Electric Super Hub, we're currently building the London Gatwick Electric Forecourt® a few miles down the road. You'll be spoilt for choice.
Pease Pottage is our 13th Electric Super Hub and second this year, following the opening of Solstice Park, near Stonehenge. It's a fast start to 2023 and sets us on the way to smashing past our 2022 record of more than 100 High Power chargers installed.
All you need to know about the Pease Pottage Electric Super Hub
Six High Power chargers
Pease Pottage features six 350kW-capable High Power charging units that can add 100 miles of range in less than 10 minutes. We've got room to grow, too, with the site ready for six more in the future.
Powered by net zero energy
Drivers can charge their cars at Pease Pottage with the knowledge that the industry-leading chargers they're using are powered exclusively by net zero carbon energy.
Contactless payment facilities
Like every GRIDSERVE charging location, Pease Pottage offers contactless payment options to make charging and paying as fuss-free and easy as possible.
Multiple connector types
The Electric Super Hub features both CCS connectors and CHAdeMO connectors (remember these cannot dual charge). There's also two Medium Power GRIDSERVE chargers up to 60kW with four connectors (three CCS and one CHAdeMO) and one AC GRIDSERVE charger up to 22kW.