If there was an award for the most originally named vehicle in 2023, it would be the ORA Funky Cat – the marketing team's Christmas party must have been wild… Look beyond the name, however, and you'll discover this is one of the most hotly anticipated small cars of the year.
Even better news is that this Funky Cat is now available for prodding, poking and test driving at our Braintree Electric Forecourt® – making it one of the first deliveries in the UK.
How come I've never heard of it?
Don't worry, you're not alone. To summarise, ORA is a fashionable and fully-electric upstart owned by the giant Chinese carmaker Great Wall Motor.
It may be a newcomer to UK shores, but it's already making big waves in its home market, all backed up by its parent company's engineering might and battery technology.
Even BMW is buddying up with Great Wall Motor to build its next car plant in China where it intends to manufacture the new generation of all-electric MINIs.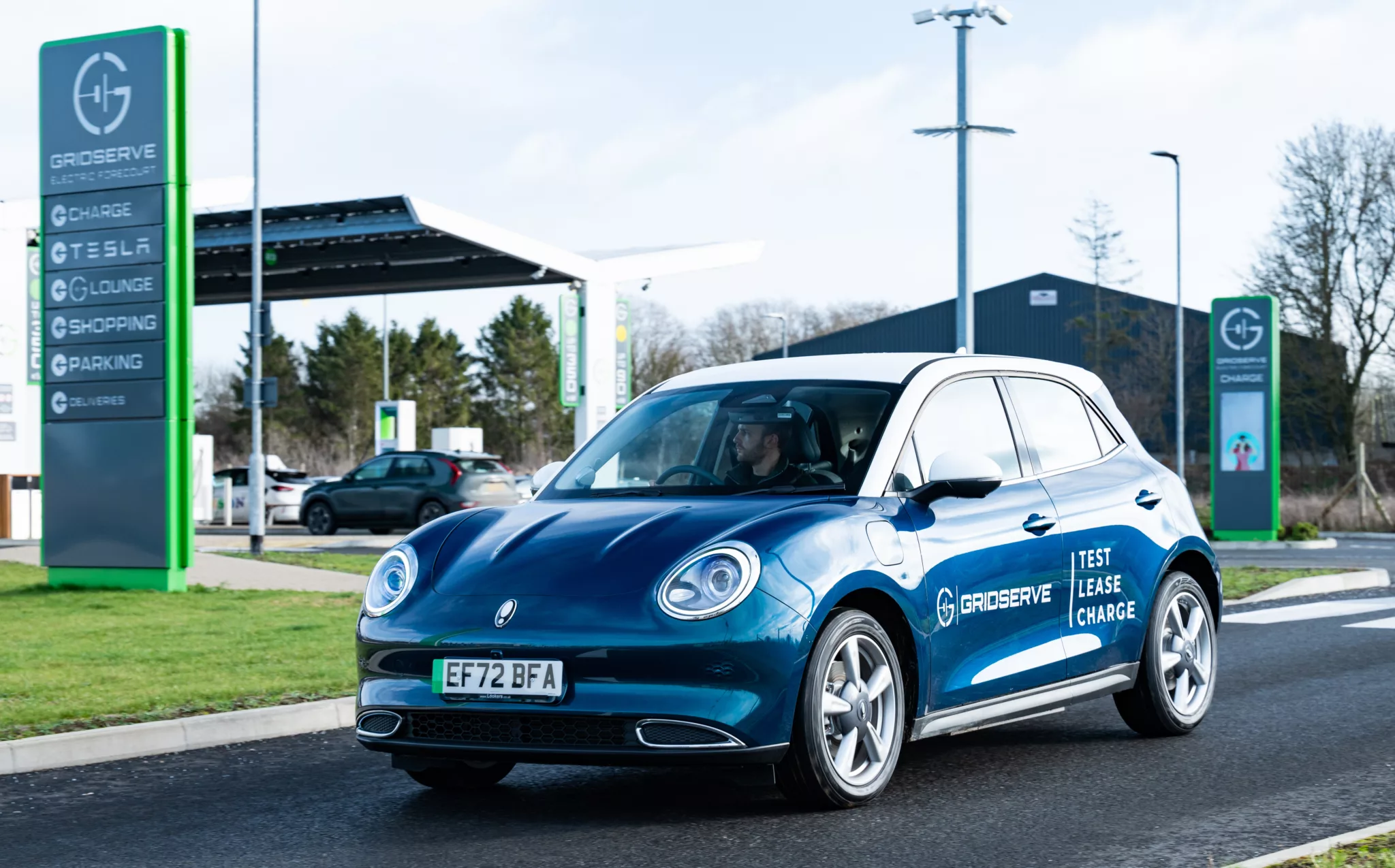 The ORA looks a bit like a MINI
We imagine that was intentional. What isn't so clear from the pictures is that the ORA Funky Cat is also quite a bit bigger than it looks. Think more Garfield than Felix, or more Volkswagen ID.3 than Fiat 500e.
Like the MINI, the choice of colours and materials are light and breezy with the Aurora Green of our test car also featuring heavily in the cabin. The rounded forms and soft touch materials may give this cabin cool retro vibes, but it isn't short on technology either.
The Funky Cat features a pair of large screens for all the major controls and uses facial recognition technology to apply all of your preferred settings.

What version should I pick?
The top spec First Edition we have available at the Braintree Electric Forecourt® is the only trim level available from launch and features a 48kWh battery for 193 miles of range. With a 169bhp electric motor to drive the front wheels, this Funky Cat can leap from 0-62mph in 8.3 seconds.
It also comes loaded with every conceivable option including air con, adaptive cruise control, keyless entry, traffic sign recognition and a 360-degree view camera.
A maximum 64kW charging speed won't be troubling our 350kW-capable High Power units, but you'll still see a 15-80% charge achieved in about 40 minutes. Enough time to grab a hazelnut latte from Costa and read a few pages of your favourite magazine.
Tell me something that may surprise me
How about the small car you've never heard of is also one of the safest electric cars on sale? Yup, according to crash safety specialists Euro NCAP, the ORA Funky Cat scored a maximum five-star rating with 83% for adult and child occupant protection, 74% for vulnerable road users and 93% for its safety assist systems.
Interested? Why not arrange an ORA Funky Cat test drive today and come visit our award-winning Braintree Electric Forecourt®.