Test drives aren't just the most fun part of researching your next car, they're also the most important. This is your chance to find out for certain that the car you've chosen after many nights of research really is the right car for you.
We'd argue that test driving an electric car is even more important, which is why we have 10 of the best-selling electric vehicles available for test drive at each of our Electric Forecourt® facilities.
For many, this could be the first time behind the wheel of an electric car, so this experience can provide a real flavour of what life could be like when you make the switch from dirty dinosaur juice. Spoiler alert: it's awesome.
The trouble is, how do you maximise that time behind the wheel? How do you separate the shiny new experience of driving electric from the actual practicalities of ownership?
To help, we wanted to share a brief checklist that our car testing team use to inform their expert reviews and, we hope, get you one step closer to your dream car.
Is it big enough inside?
Is the boot the right size and shape?
Are the seats comfy?
Does the range match your daily driving?
Do you need performance or comfort?
Is it easy to park where you need to?
Is the technology useful and straightforward?
Is the charging port in a convenient place?
Is it practical for my needs?
This may sound a little counterintuitive, but a test drive actually starts way before you drive. The reason being that if you identify a problem when the car is stationary, then the driving bit becomes a little irrelevant.
The first thing we'd urge you to consider is practicality. A famous car testing gambit is 'fitness for purpose' and it's a good remark to remember here.
If you're a young family with a buggy, for example, bring the buggy to the test drive. Don't rely on pictures or boot volumes expressed in litres – check that the buggy easily fits without having to remove the wheels or take out the parcel shelf.
Check that the rear passenger doors open wide enough to accommodate a child car seat and, more importantly, the installation of your child. If you bang your head against the roofline, or feel a pinch in your back from any awkward angles, then it may be worth considering other options.
This advice applies to any bulky items you like to carry in your car – golf clubs, musical instruments, your Sports Direct coffee mug – just try them out for size.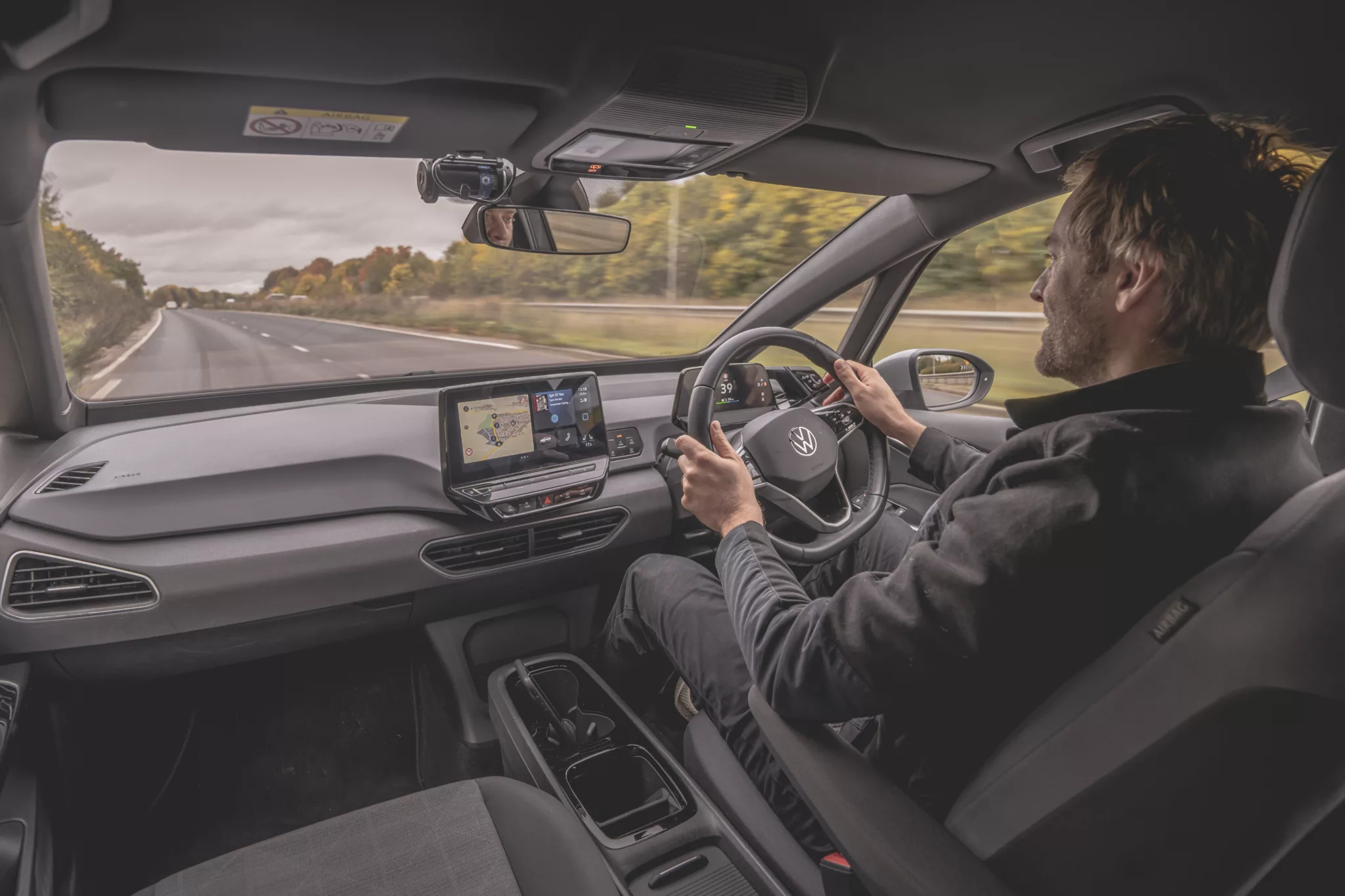 Find a comfortable driving position
Your car is a home away from home, so you need to make sure you can get comfy behind the wheel. Check that the vehicle you're testing has enough movement in both the seat and steering. Is there enough length in the seat squab – the bit that supports your bum and thighs – or enough padding in the seat back? Your test drive may only take an hour, but think about how you'd feel if you were in that chair all day.
Also, if there are going to be a couple of you driving, is there a memory store function in the seats whereby, at the touch of button, you can re-select your perfect driving position?
How easy are the car's controls to use? Do you like lots of physical buttons that do stuff, or are you happy to control everything through a giant touchscreen? It's all personal preference but there are plenty of options to suit all tastes.
For those people that are wedded to their mobile phones, most models today provide Bluetooth connectivity to run your phone's operating system directly through the infotainment screen. Syncing that phone, however, could be a moment of finesse or a complete faff so it's a good idea to have a test run.
Remember, if you're not sure about any of these set-up features, feel free to ask one of our EV gurus on site and they can help.

Check the EV charger location
This is more for drivers who have the ability to charge at home, but is the charge port conveniently located to facilitate home charging? Some cars thoughtfully provide AC charging ports on both sides, but most will favour one side or another. You don't want to create trip hazards across your driveway or be forced to park in a peculiar way for your cable to reach the charging port in the garage. Remember, any little niggles that you identify now could turn into major irritations later.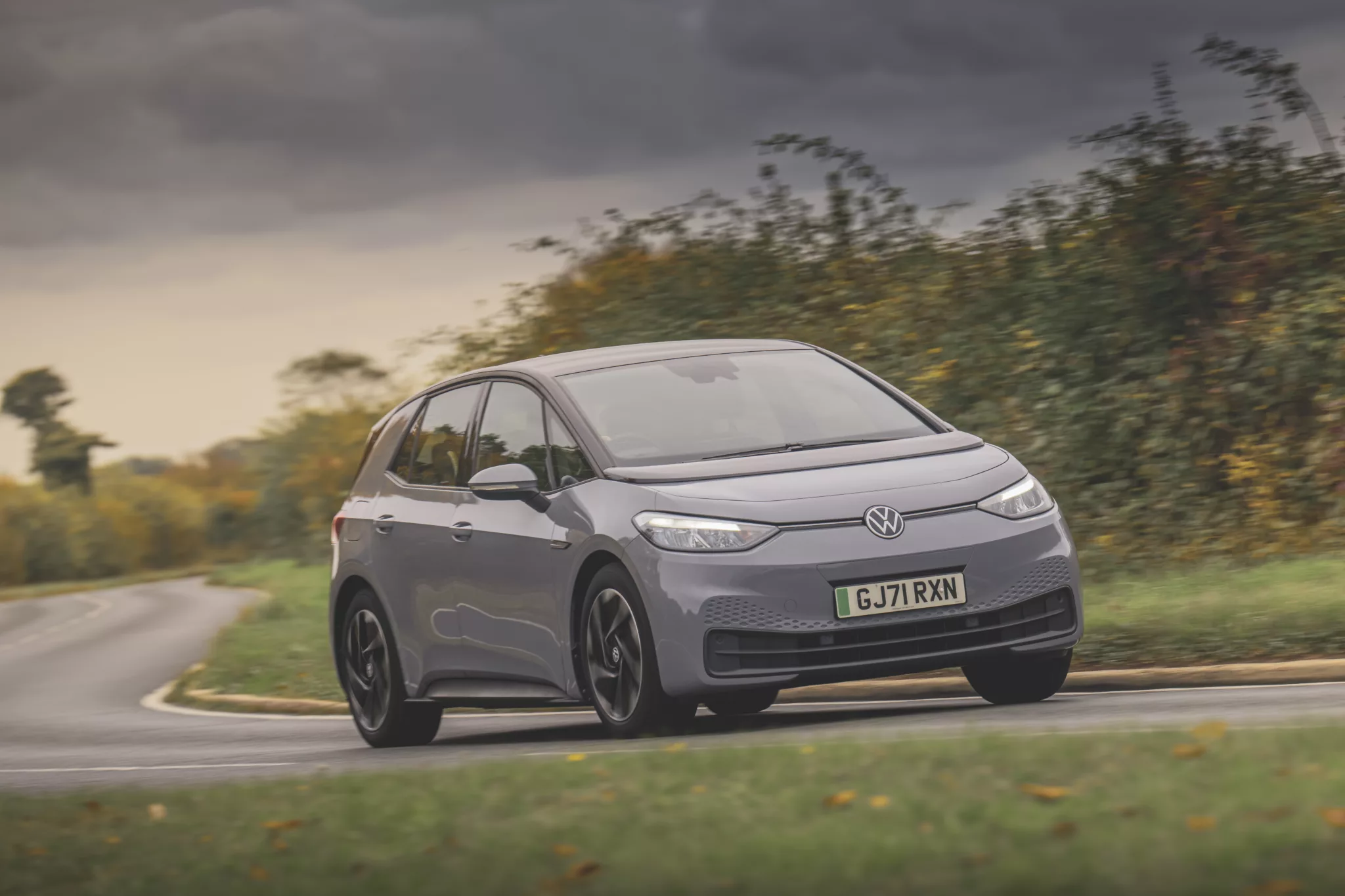 Let's go for a test drive
Static checks complete, it's time to hit the road. You'll receive a short vehicle handover from a GRIDSERVE team member about the main controls and depending on the time you have available, plus the sorts of roads you want to sample, they can pre-program a test route within the navigation.
If you're under 25, or would prefer some extra peace of mind, we'll assist you on your test drive. We want you to be as relaxed as possible when driving, so you can focus on how the car feels and how it could fit into your life.

If you haven't driven an electric car before, you may be surprised to discover just how quiet they are. Electric vehicles also have instant, gearless acceleration – imagine a really smooth automatic car – and come with a feature called regenerative braking.
This recovers energy that would otherwise be lost while decelerating and braking, and sends it back to the battery pack to help maintain a charge. Depending on the model, that level of energy recovery can be more or less aggressive, but it feels as if somebody is softly pressing the brake pedal the moment you come off the accelerator. If you're not a fan of this sensation, some models let you reduce the regenerative braking effect so you can make that lift-off-the-accelerator moment feel more "normal".
New sensations discovered, it's time to get a better feel for the car so let's go back to our 'fitness for purpose' mantra.
In other words, does the car do what you want it to do? If you spend most of your time in town, jaw-dropping performance won't be a must have, but light steering and great visibility may be.
On the other hand, if you're going to be spending your commute on the motorway then comfort, refinement and range will be more useful. Have a listen for any noises or rattles that could annoy you and consider if the ride feels comfortable.

Organise back-to-back test drives
Electric vehicles don't just feel different on the road when compared to old school internal combustion engine cars; their driving demeanour differs from one model to another.
That's why through our unique test drive facility, we actively encourage you to sample as many new models that fit your brief, before making a final decision. Simply click here and start your booking. 
Still need help choosing? Of course, you can chat to our brand agnostic EV gurus about which cars could best suit your needs, but ultimately, only one person can decide if a car is right for you. So decide what you want from your next car and use the test drive to see if that's what you get. Good luck!