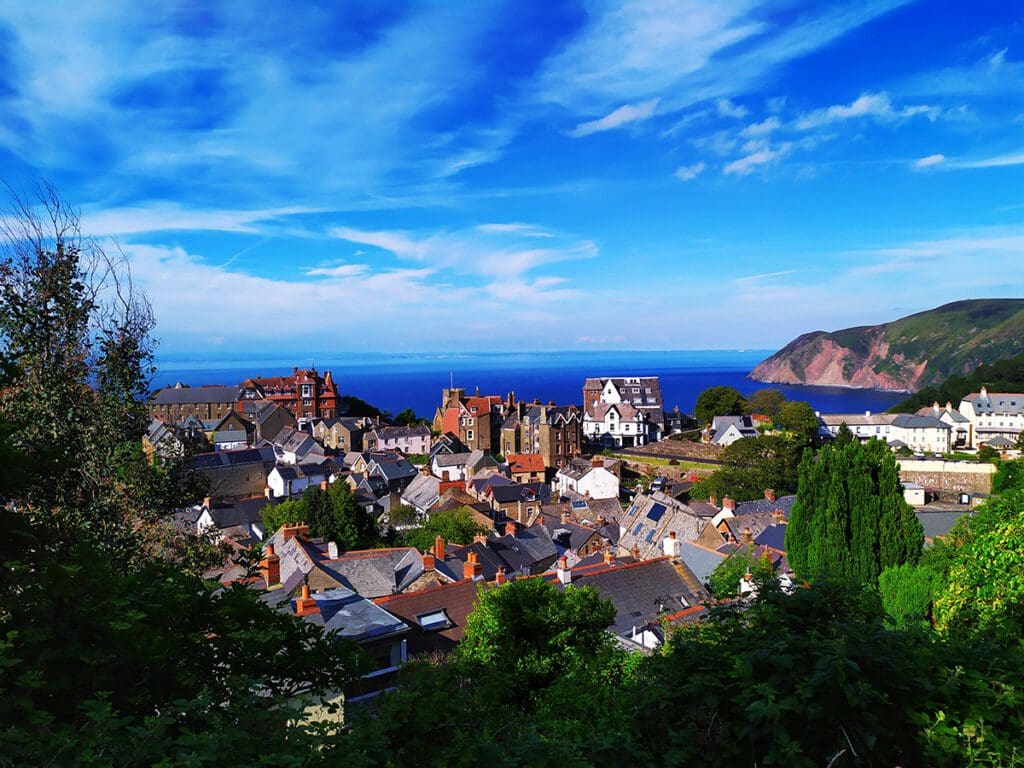 The time for heritage trams, quiet beaches and long relaxing days is officially here. GRIDSERVE's Exeter Electric Super Hub is ready and waiting to charge you up – for some down time in Devon.
Devon is one of the UK's most popular staycations for scone fanatics, coast walkers and cottage lovers. So, we've installed an Electric Super Hub in Exeter to open up this incredible part of the countryside to EV drivers and their families.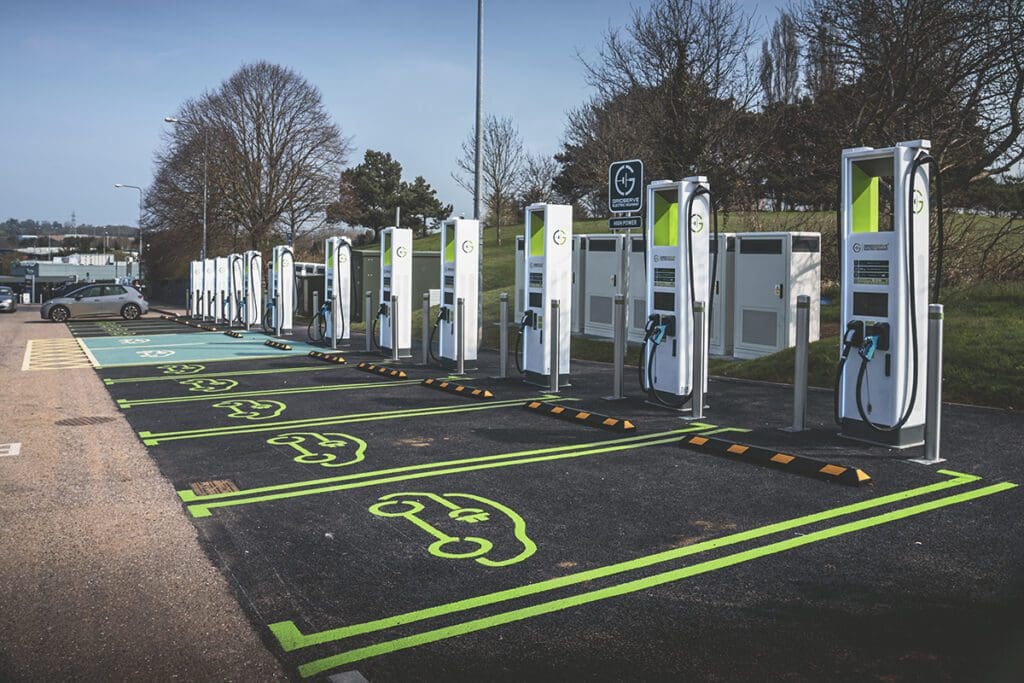 Our Electric Super Hub makes Devon do-able
The GRIDSERVE Electric Super Hub in Exeter has 12 High Power chargers providing a maximum of 350kW capacity, three Medium Power chargers and two standalone AC chargers. These feature CCS, CHAdeMO and Type 2 connectors, there are also two dedicated accessible bays for those drivers who need a bit more room. So, now your charging is sorted, let's get down to business.
Trust us, it wasn't an easy job choosing our favourite places to eat, sleep and stay in Devon but after a lot of tea (and some very heated scone discussions) we've picked the following spots to eat, play and stay in Devon. We have also included the mileage from the nearest GRIDSERVE Electric Super Hub in Exeter. Oh, and if you haven't made the switch to an electric car yet, perhaps now's the perfect time. Find out more here.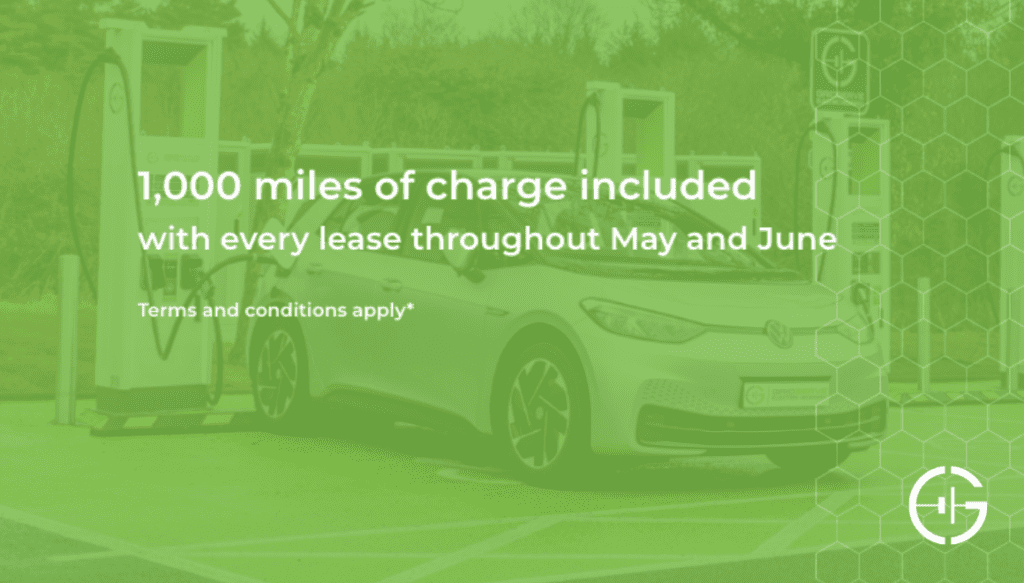 1000 miles of charging and a new EV! What's not to like?
The best sustainable food in Devon
Right, we know we're at the risk of getting a little long-winded with this part of the article (blame the scones), so, we've decided to give you three awesome sustainable restaurant options to get started. You can also find the 50 best cream teas in the region here, the site was updated in 2022 and even has a scone map so regardless of whether you like your cream or jam first, you'll find a Devon teahouse to suit!
1. Greendale Kitchen and Farm Shop – 3.4 miles
This is perhaps the sustainable opposite of your local supermarket! It's the best stop off location to pick up sustainable food from the farm shop to stock up for your holiday, or you can drop into the kitchen or café from 8am to 4pm for some incredible organic and tasty treats. There are delicious options for every type of diner, whether you're vegan, vegetarian, pescatarian or omnivorous. All menu options feature fresh locally grown ingredients from their farm and sustainable fishing boats and they source from carefully chosen sustainable suppliers throughout the region.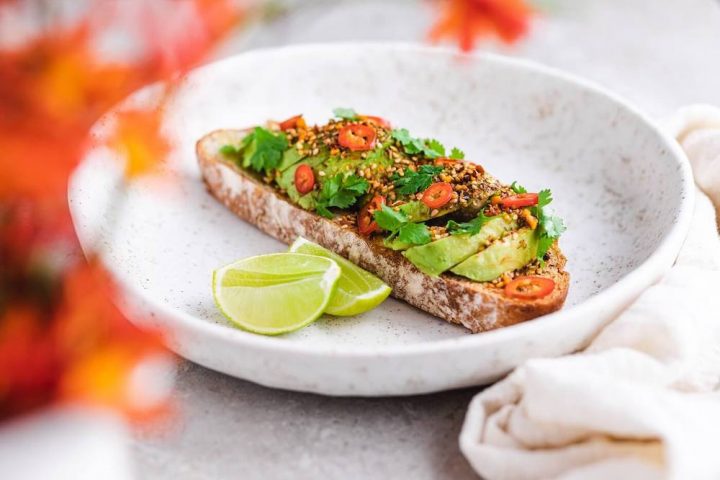 A yummy breakfast! Image credit: Muddy Stilettos
2. The Edgy Veggie Kitchen – 26.1 miles
This restaurant is a famous for its environmental regeneration. They source ingredients from local and nature-friendly producers or horticulturists that follow farming methods which reduce environmental impacts and supply seasonal ingredients free of chemicals to also reduce the food supply chain.
This ethos of innovation includes a focus on nourishing local habitats, and they also have fully compostable bio-plastic packaging solutions if you're looking to take away. You can either visit the location or order online and have your stunning sustainable food delivered right to your holiday home door.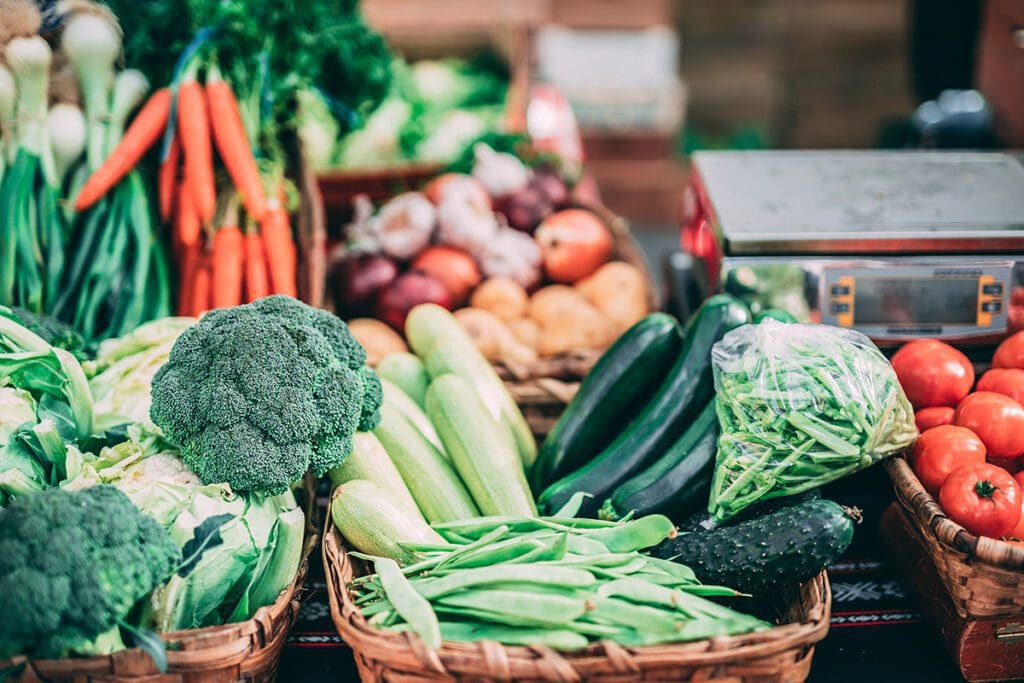 Devon's sustainably farmed food options are astonishing
3. Riverford Field Kitchen, Buckfastleigh – 33.3 miles
Based in Riverford Farm, this gorgeous kitchen serves organic veggies grown and picked in a literal 'farm to plate' experience. Booking is essential as everything is cooked to quantity to reduce waste and the menu is dreamy with seasonal, organic and 'vegcentric' dishes. You can eat inside or outside in the garden terrace next to the herb garden. A recent reviewer called it 'the lunch of his life' and on top of yummy food, they also run workshops and events on sustainable food consumption, food activism and the environment.
The best things to do in Devon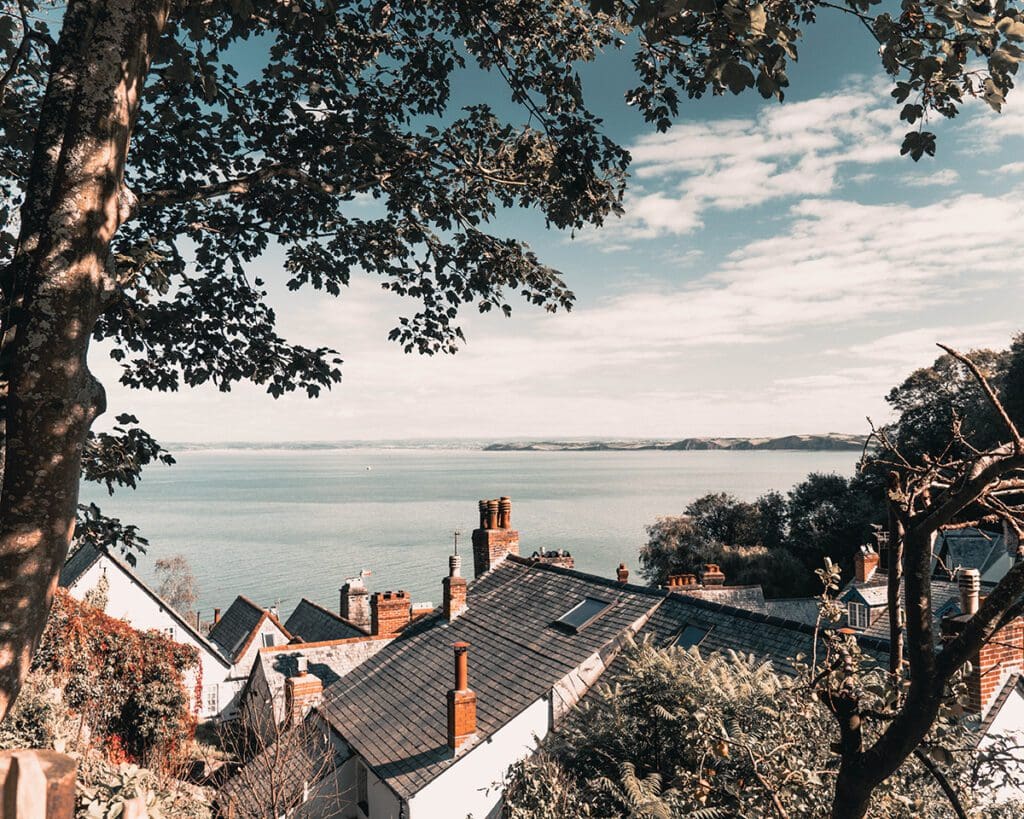 The village of Cloverly
1. Bicton Park Botanical Gardens – 9 miles
This is a great one for a mixed family trip, grannies can meander through the gardens and explore the palm house with its tropical plants, while the kids make use of the miniature village, the football pitch and the climbing camp. It's also a great spot for romance, so if you're a couple, we recommend heading down to discover the little house of shells or the heritage secret garden with bubbling streams and birds singing. The whole operation is run by the Bicton Park Botanical Gardens Trust, established in 1735, they ensure the conservation and protection of the many rare and endangered species to be found in the area – including the Pinetum walk, which allows disabled access through 16 acres of threatened conifer trees, a very peaceful afternoon.
2. Seaton Heritage Tramway – 19.7 miles
This electric tram is an absolute leader for stunning views of the Axe Valley. It has an upper deck for those windblown photo opportunities, and it's a great way to see the World Heritage Jurassic Coast. There's an enclosed saloon in case the weather turns and lots of wildlife to spot along the way at the Blackhole Marsh and the Seaton Wetlands Halt.
3. Becky Falls – 23.9 miles
Growing since 1903, these waterfalls and nature experiences are a must for anyone visiting Dartmouth. There's the gentle blue trail for those who love an ancient woodland experience. The trails are marked up like ski slopes: the blue trail will let you gently amble through some ancient woodland, while the boulder scrambling red route features an Instagram-friendly 70ft waterfall.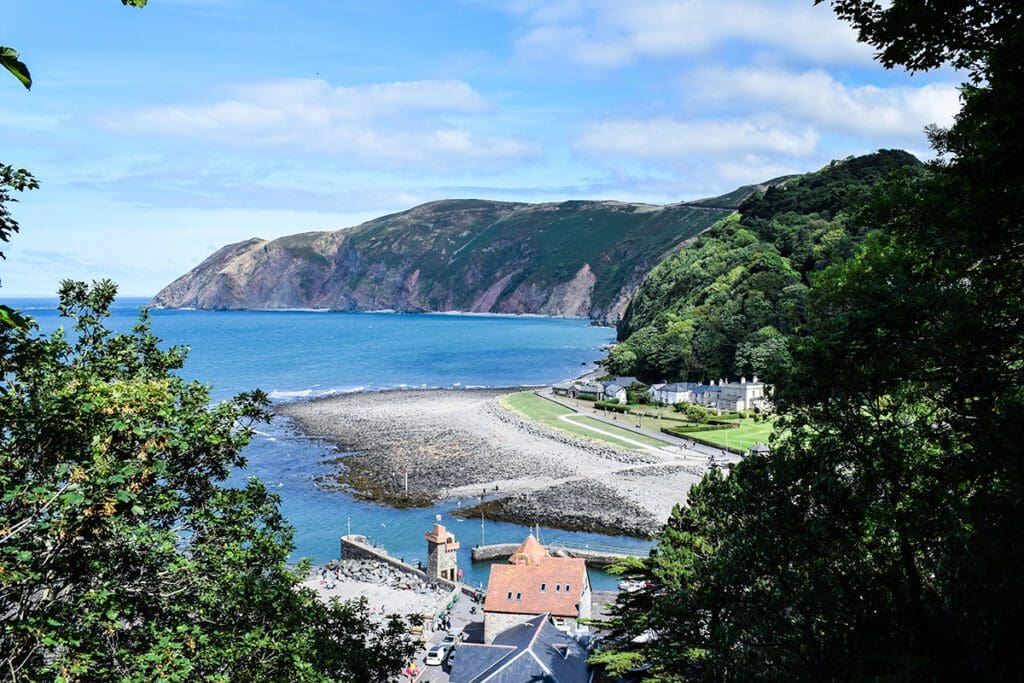 Sustainable fishing in Devon
4. Quince Honey Farm – 41.8 miles
If you're a bee lover, this is the perfect day out. You can safely view thriving hives behind glass, make bee's wax candles, watch beekeepers extract honey and see these magnificent creatures in action. If you're feeling daring, you can take a lesson in beekeeping with all the safety kit included! There's a kids park (aptly named the play hive) and the nectar gardens are where you can learn how bees propagate to keep the cycle of life turning.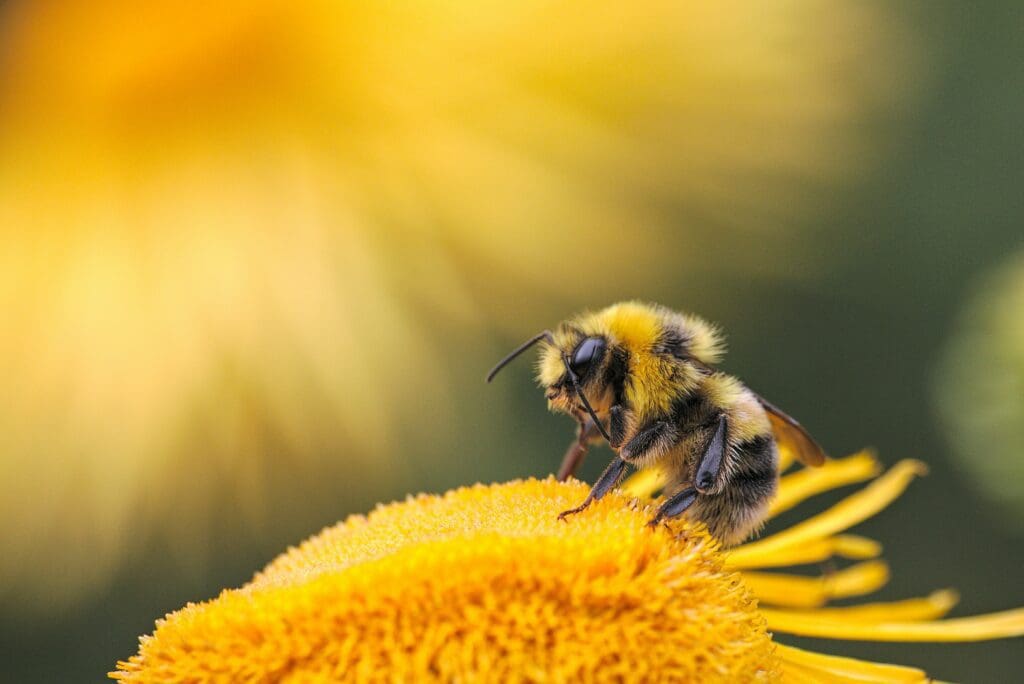 A worker bee, buzzing away on his shift.
5. Bulworthy Project Charcoal Making – 50.9 Miles
The Bulworthy Project is a nature reserve and a sustainable woodland enterprise based on 12.5 acres of woodland in Rackenford, Devon. The team run charcoal-making courses and are supported by the Devon Wildlife Trust. They even rent out a luxurious wood cabin, but they specialise in carbon sequestration by turning vegetation into peat, a fascinating process for all those environmentalists among us.
6. UNESCO Biosphere reserve – 51.6 miles
The North Devon UNESCO Biosphere includes so many activities you'll be set for weeks. It's a diverse landscape that covers both the marine area out to Lundy Island, as well as beaches, burrows, villages and marshes. There's so much to do in this rich natural landscape, we recommend visiting Lundy Island, an unspoiled escape from the modern world, or Wessex Pantry for some sustainable goodies, these are just one of the many locations which sit under the UNESCO Biosphere umbrella.
The best sustainable stays in Devon
When it comes to sustainable accommodation, we've highlighted companies that make a commitment to carbon neutrality, nature, biodiversity and the environment. We can't wait for you to enjoy them! We have also included the mileage from the nearest GRIDSERVE Electric Super Hub in Exeter, so you can scroll down and find a style of sustainable accommodation that suits you.
1. Higher Wiscombe – 20.7 miles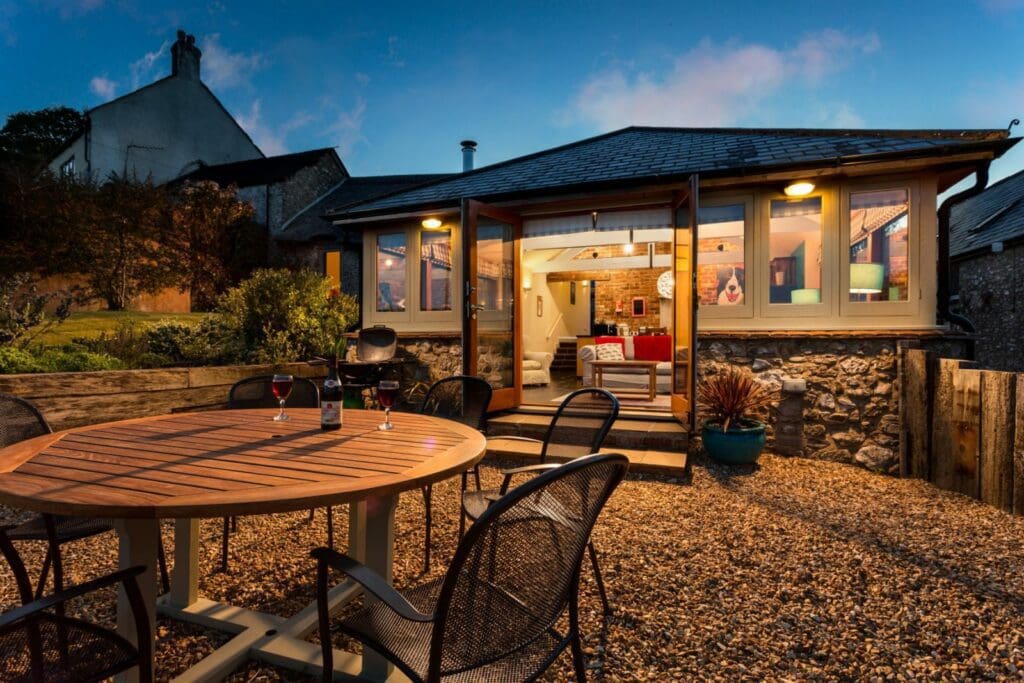 The Thatched Cottage, image courtesy of Higher Wiscombe
Higher Wiscombe has more than proved that five-star luxury awards can be won at the same time as making environmental sustainability a priority! They converted old stone barns into cottages, and they've won eight sustainability awards for their efforts with a non-chemical bio plant fed from its own streams, a chemical free site and a biomass boiler for all the heating. They used recycled and local materials to create a wonderful property that can accommodate parties from 6-32 with so many amenities you'd be mad not to consider it.
2. Wheatland Farm Nature Reserve and Lodges 34.6 miles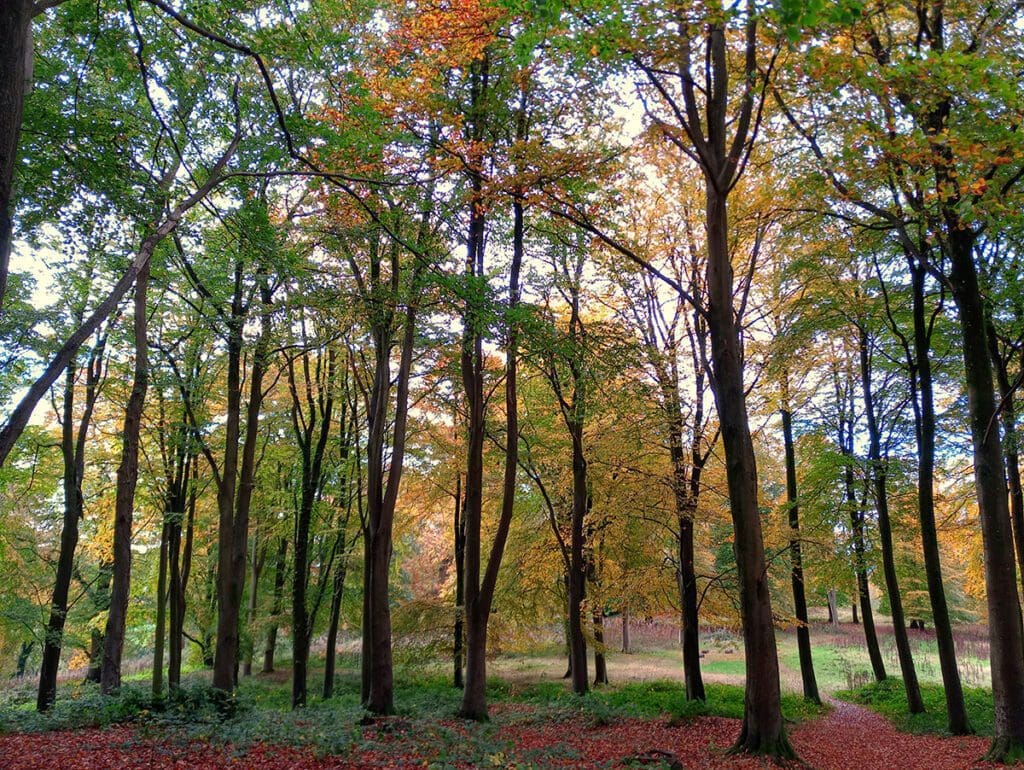 Take a wander through the woods to refresh your mind and body.
Subtly folded into the Wheatland Farm Nature Reserve you'll find five wind-powered eco lodges, meadows, boats, bikes and abundant wildlife. The 21 acres are farmed for wildlife and include over 200 species of flowering plants, barn owls, dragon flies and even orchids. This is the perfect location for wildlife photographers and those ready to take a holiday with heart as your booking fees will be contributed to ongoing conservation efforts.
3. Higher Beeson House Kingsbridge – 38.9 miles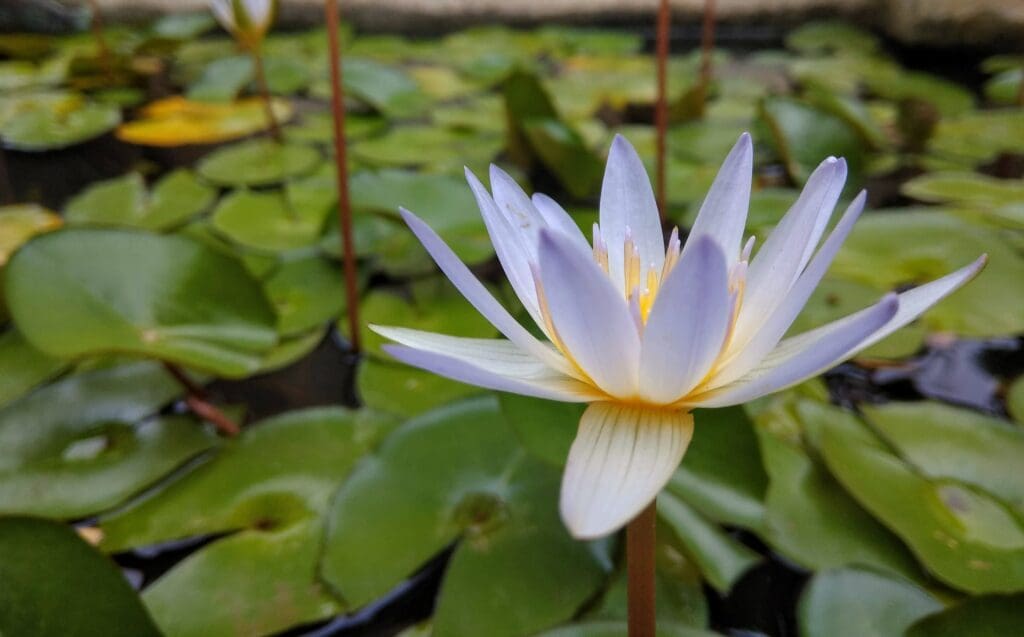 Lily pads welcome you into a lush paradise
Once a 16th century farmhouse, Higher Beeson is now a chic summer lake house with exotic plants, natural slate floors and of course, a pond where Mallards and Moorhens can be found dabbling amongst the lily pads. If you're a gardener, this is the place to stay with 4 acres of incredible wildlife and well-placed benches so you can sit back and enjoy life in the wild. Did we mention they also have EV chargers installed and remain a coveted birdwatching location!
4. The Loveland Farm  – 65.1 miles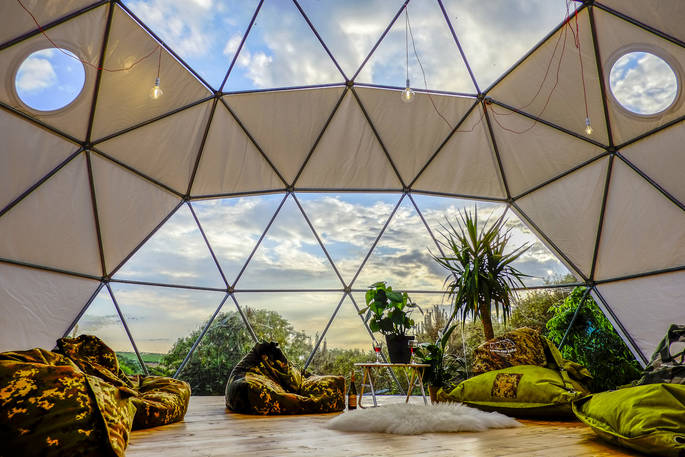 The Stargazer Pod: Image courtesy of the Loveland Farm
A green development, this campsite with a variety of dwellings offers an environmentally mindful getaway combined with unique and instaworthy accommodations. The Loveland Farm campsite includes a 110kW biomass system and 5kW of solar, and waste reduction is their primary goal. Composting toilets require no water and because they use no chemicals the drainage is pollution free. They also grow most of their food on site and cooperate with local farmers to source ingredients. Everything from seed swaps to farm raised produce can be found at Loveland which is the home to a creative collective and has several different accommodation options, with our favourite, the stargazer pod pictured below.
Still feeling unsure about EVs?
Before we go, it ABSOLUTELY must be mentioned that if you're still on the fence about driving an EV, please let us know how we can help. GRIDSERVE Car Leasing is offering 1000 free miles of charging* to anyone who leases a new EV in June and let's be honest, with the sheer number of GRIDSERVE Electric Highway chargers now on the map, you could get yourself to Devon and back many times!
Find out more about leasing an EV here. It's simple, fun and there's no pressure at all. We'd love to welcome you to the EV revolution, so please give us a shout if you have any questions.
---
Liked this? You'll love