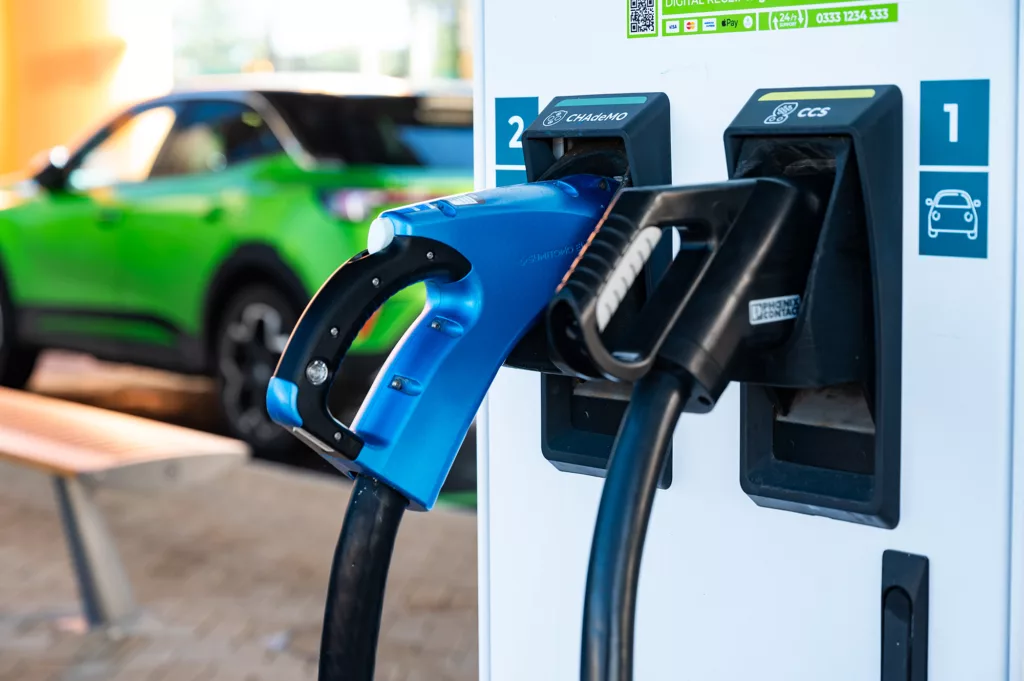 In an ideal world there would be a single connector type for charging all types of electric vehicle, or car manufacturers would provide their customers with adaptors to use all of the main charger connectors … but as of today we are quite some way away from that.
As a result, we made a commitment from the very start to provide all of the main charging connectors (CCS, CHAdeMO and AC) in every location on the GRIDSERVE Electric Highway.
That made things tricky at first as we were limited by the power supply at each location and it was unclear what split of chargers we should provide. Now, though, it's clear that the future is CCS (at least in the UK).
That doesn't mean we're abandoning CHAdeMO or AC… our commitment to supporting all EV drivers remains.
Here's the state of play across our network.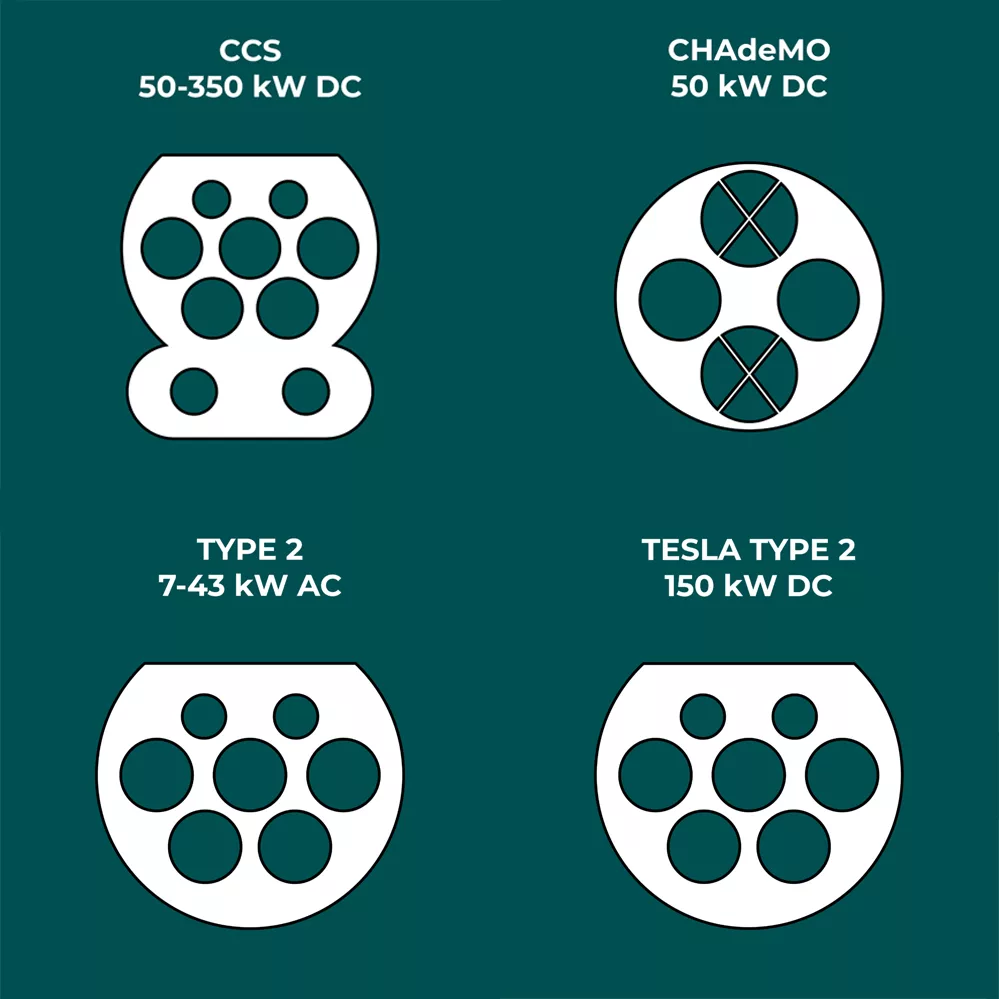 CCS
In recent years, the Combined Charging System (CCS) has become the standard connector for European vehicles, from Audi to Vauxhall.
Most new EVs feature CCS and therefore, it's what you'll predominantly find across the GRIDSERVE Electric Highway – that includes Electric Hubs, Electric Super Hubs and Electric Forecourts®.
CHAdeMO
CHAdeMO is the connector type favoured by some Japanese car brands, including Nissan and the best-selling Leaf. These connectors are featured on both our Medium Power chargers and High Power chargers, which you'll find out our Electric Super Hubs and Forecourts®.
CHAdeMO connectors are only capable of up to 50kW on Medium Power chargers and 100kW on High Power chargers, although the actual peak power you'll achieve will be dependent on your vehicle's maximum.
At sites with our Medium Power chargers, you'll find one or two CHAdeMO plugs alongside CCS connectors. These units are set up for Dual Charging which allow two vehicles to charge at the same time.
At our new Electric Super Hubs which are opening all over the country, you'll also find CHAdeMO alongside CCS connectors on the High Power chargers.
Type 2 AC
All electric cars can use Type 2 AC connectors to charge – it'll just be much slower than with the faster charging CCS or CHAdeMO connectors.
Sometimes this will be tethered, meaning it will feature its own charging cable like both the CCS and CHAdeMO connectors, but other times it may be offered as a socket, also called untethered.
We offer at least one 22kW Type 2 connector at over 90% of our sites. And it's not just legacy sites where we're doing this. Our Electric Forecourts® will continue to feature AC connectors as they expand.
The Type 2 AC connector shouldn't be confused with the Type 2 used by Tesla, which are exclusively compatible with the Tesla-branded Superchargers.