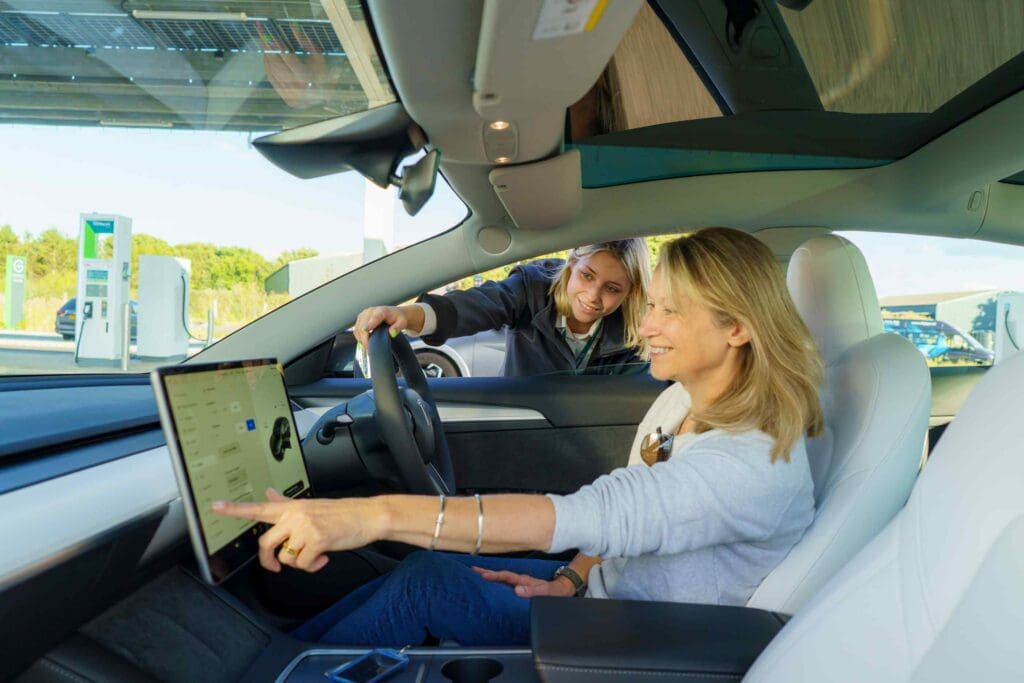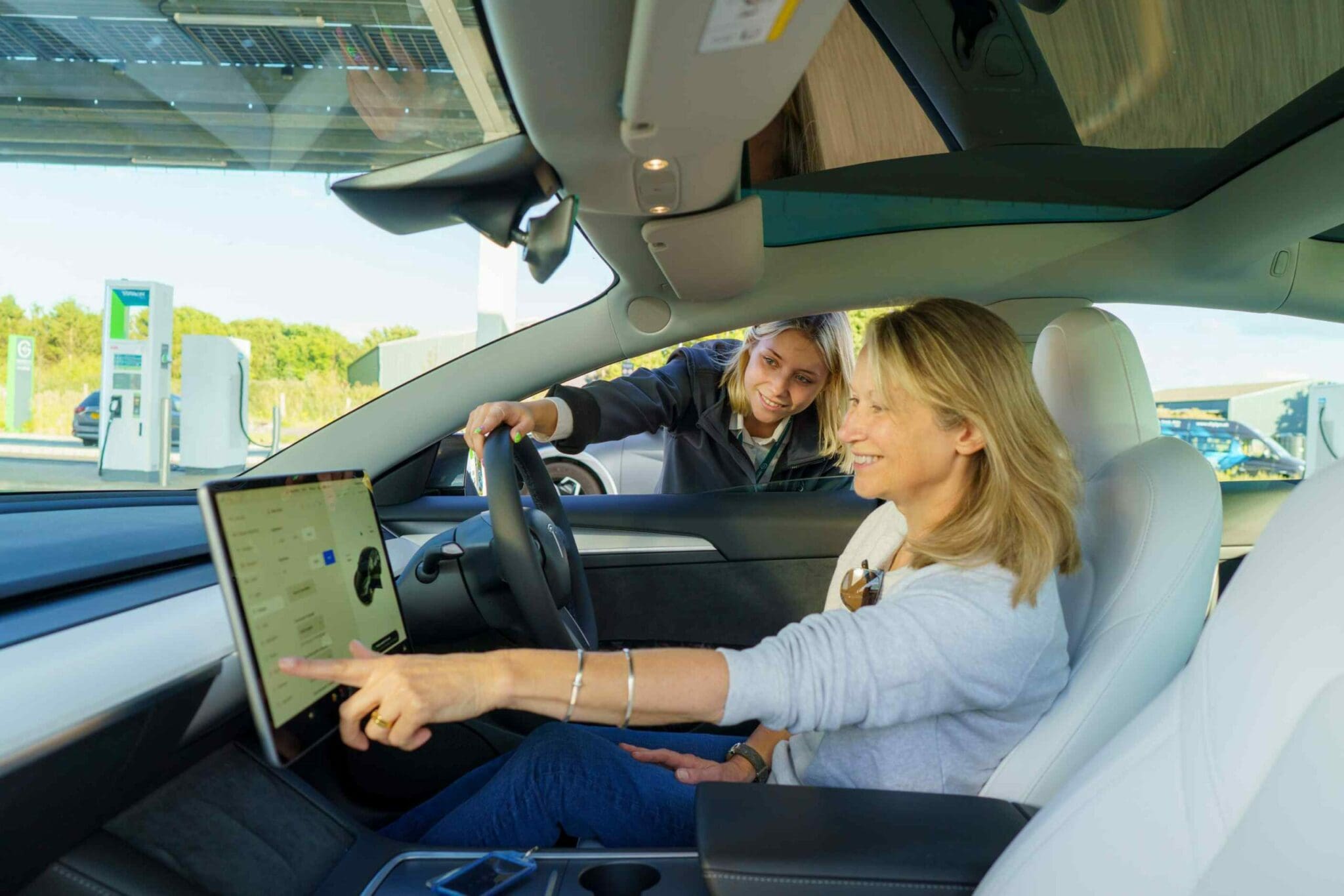 Have you driven an electric vehicle? For the overwhelming majority of UK drivers, the answer is 'no'. 
And that's a huge barrier to increasing EV uptake. We know that nine out of 10 won't commit to making the switch without first getting behind the wheel.  
And rightly so. Test drives are a crucial part of the new car journey. 
That's why, as the UK's only independent electric car test drive specialist, we offer test drives of the latest EV models at our Electric Forecourts®, with our expert EV Gurus on hand to answer questions and even accompany you.  
What we often find, is that once someone has driven an electric car or van on one of our test drives, there's no going back.  
Smooth, comfortable, quiet on the move with instant acceleration at your fingertips (well, tiptoes but you know what we mean). What's not to love?  
So come and join us and find out how you can join the electric revolution.  
We've made it super simple to book so that you can line up models back-to-back for a true comparison. Simply click here and start your booking.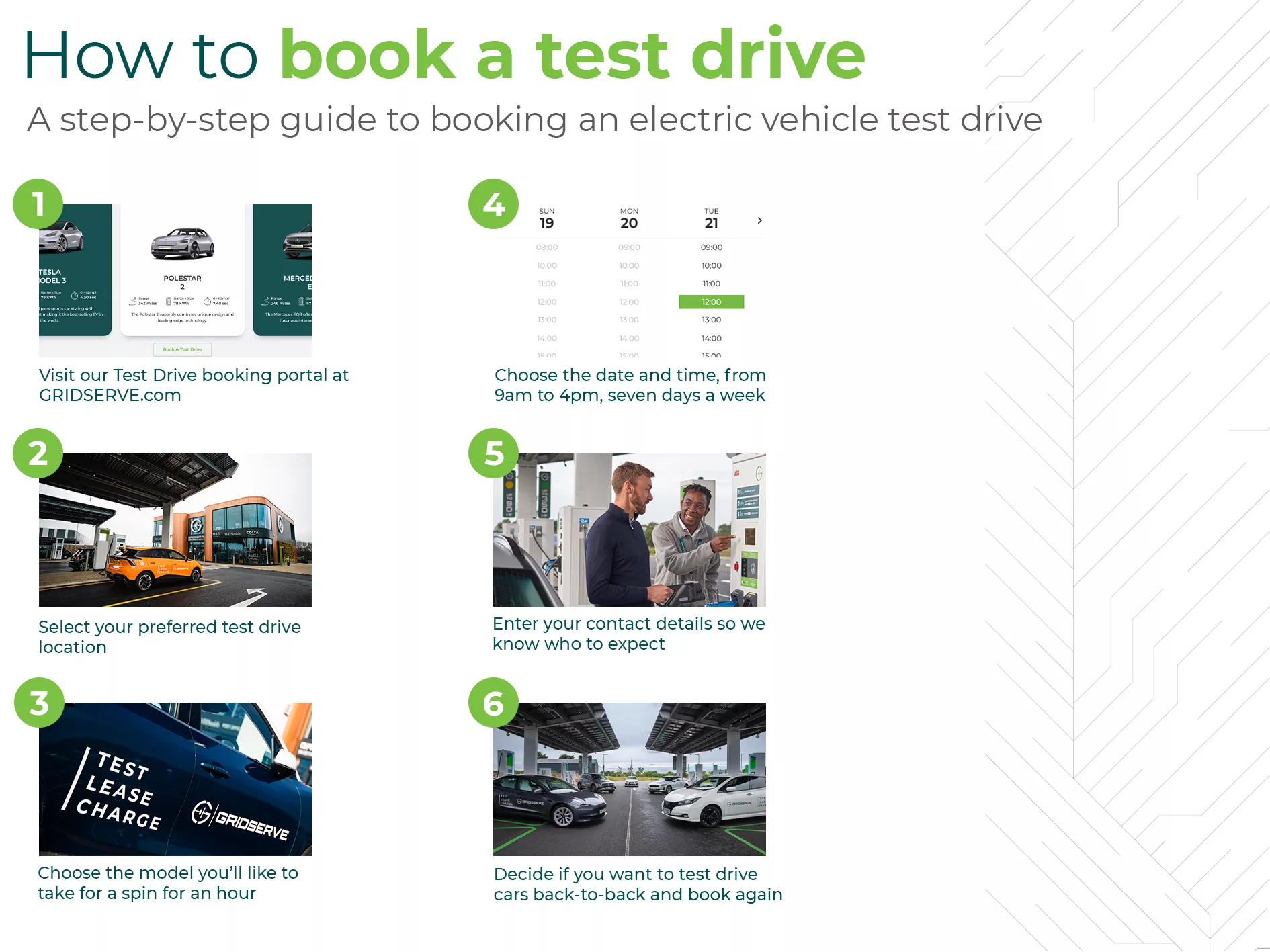 How long is a test drive?
Test drive slots are one hour, and you can book between 9am and 4pm, seven days a week. Our system will allow you to book cars one after the other so you can compare like-for-like models easily.  
Where can I drive?
There aren't any restrictions on where you can take your test drive vehicle (obviously don't try and flee the country) – just make sure you're back at the end of your allotted time.  
If it's your first time, we're happy to recommend routes or even accompany you on the test drive to walk you through the key features.  
Is there any obligation after the test drive?
No, our Electric Forecourts® are designed to be non-salesy and relaxed environments. It's because we understand how important and powerful a test drive can be and want as many people as possible to experience electric cars.  
Of course, if you do want to know more about leasing or owning an EV after your test drive, our team on site will be more than happy to help.