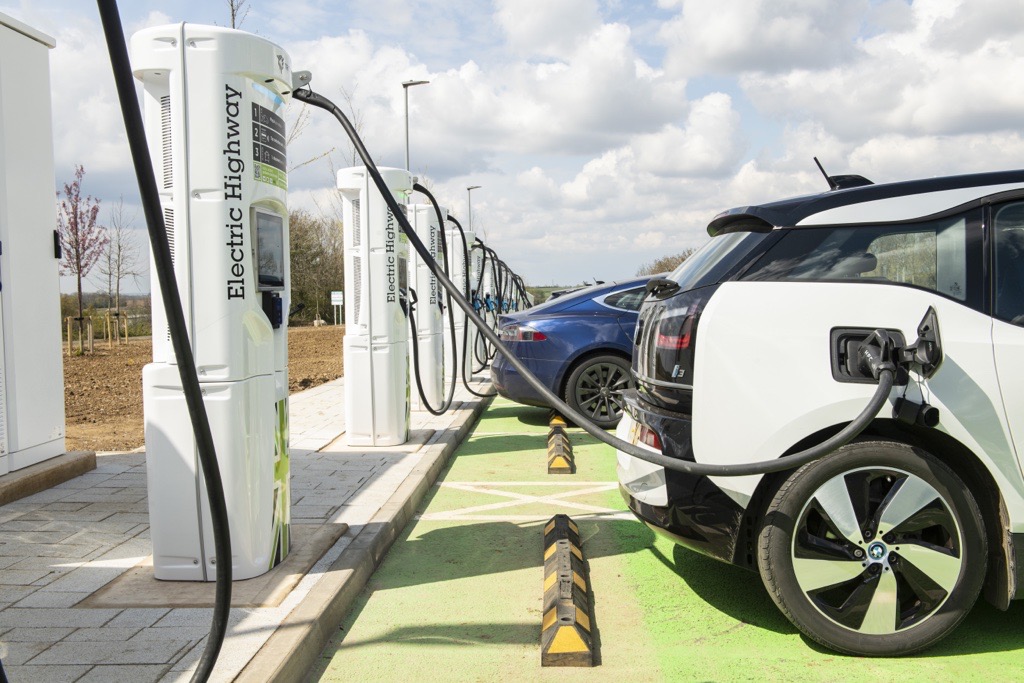 GRIDSERVE's purpose is to #deliver sustainable energy and move the needle on climate change.
GRIDSERVE's purpose is to #deliver sustainable energy and move the needle on climate change. We acquired the Electric Highway network less than two months ago to accelerate decarbonisation in-line with net zero targets and provide the best possible consumer experience to make driving an electric vehicle as attractive as possible to everyone.
We have already made incredible progress upgrading the original Electric Highway network. This has included replacing chargers in over 70 locations in less than eight weeks with new technology, contactless payment, reliable charging with 24×7 customer support, and introducing a Customer Charter – all while retaining highly competitive prices.
Our focus is to find a path forward that addresses the concerns raised by the CMA, enabling us to retain momentum and continue to swiftly deliver the net zero charging infrastructure plans and investment we have worked so hard to put in place, that supports the successful uptake and transition to electric vehicles, in-line with the Government's clearly stated objectives.
We also agree with the four principles set out by the CMA to ensure that using and paying for charging is as simple as filling up with petrol and diesel. The GRIDSERVE Electric Highway already embraces all of these and every new charger we have installed delivers against them to offer the best value and service to customers nationwide. These include:
1. Working chargepoints must be easy to find – we have developed a new Interactive Map to make journey planning as seamless as possible and partnered with third-party mapping companies, including Zap-Map. 
2. Charging must be simple and quick to pay for – we offer contactless payment with every new charger we install.
3. The cost of charging must be clear – we offer a transparent, easy-to-understand, clearly stated pricing structure of 30p per kWh at motorway locations on the GRIDSERVE Electric Highway. 
4. Charging must be accessible – our network is open to all types of electric vehicles and we are also provisioning for all connector types including CCS, CHAdeMO, AC Charging. 
For media enquiries please contact:
Will Spragg
will.spragg@greenhousepr.co.uk
+44 7528 307 499
Toby Dye
toby.dye@greenhousepr.co.uk
+44 7508 636 325
For non-media enquiries please contact: connect@gridserve.com
+44 333 1234 333
About GRIDSERVE (www.gridserve.com)

GRIDSERVE® is accelerating the transition to electric vehicles, by delivering the GRIDSERVE Electric Highway, a sustainable energy powered electric vehicle charging network for everyone, that includes GRIDSERVE's pioneering Electric Forecourts® and Electric Hubs, catalysed by our Electric Vehicle Solutions leasing business. Our GRIDSERVE Electric Highway network will deliver the fastest and most reliable charging for all types of electric vehicles, is supplied by net zero carbon sustainable energy, and is designed to offer a fantastic customer experience.
GRIDSERVE® is a tech-enabled international sustainable energy business which develops, builds, owns and operates 'sun-to-wheel' hybrid solar, electric vehicle charging, and battery storage critical power infrastructure. GRIDSERVE's team have been responsible for the development, construction and operation of more than a gigawatt of solar energy and energy storage solutions, including connecting over 100 utility-scale sustainable energy projects to the UK grid.
GRIDSERVE® is interested in connecting with people and businesses interested in leasing electric vehicles, project developers, landowners, land agents, local authorities, and multiple other potential partners who share our vision in collaborating across all the critical power infrastructure markets we operate in, including Electric Forecourts®, hybrid solar farms, and remote power solutions.
---
Related Posts