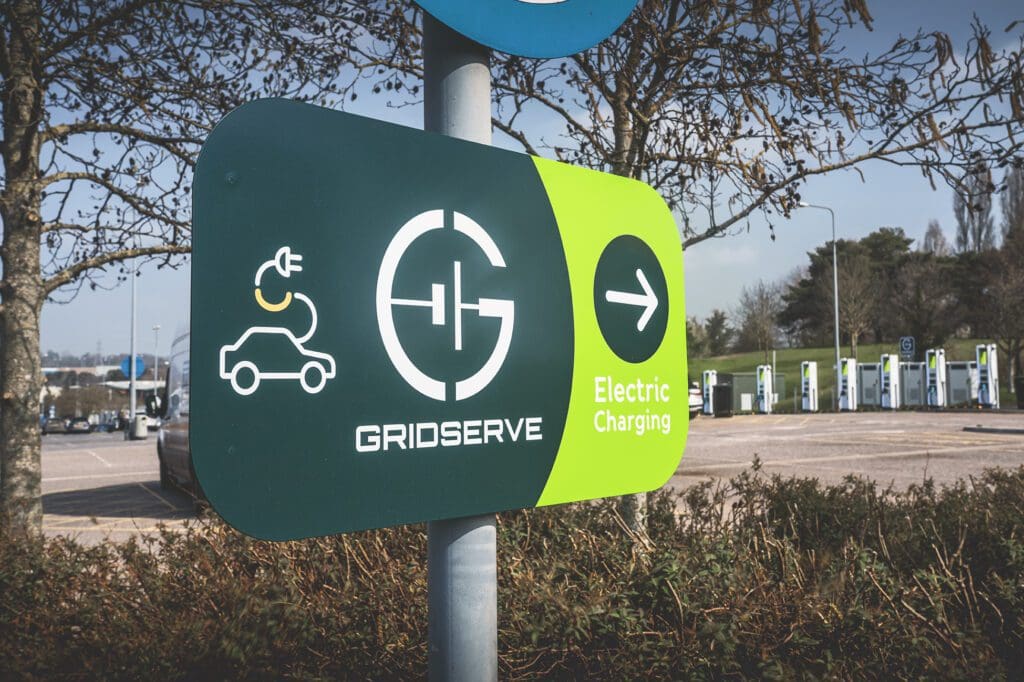 Moto Exeter in the South West of England is the latest motorway service area to unveil a new GRIDSERVE Electric Super Hub.
The all-new site, located at junction 30 of the M5, features 12 high-power chargers with a maximum 350kW capacity – enough for the latest electric vehicles to add up to 100-miles of range in less than 10 minutes.
The announcement is part of GRIDSERVE's multi-million-pound investment in the re-named GRIDSERVE Electric Highway, which is implementing the biggest upgrade to motorway EV charging infrastructure in UK history.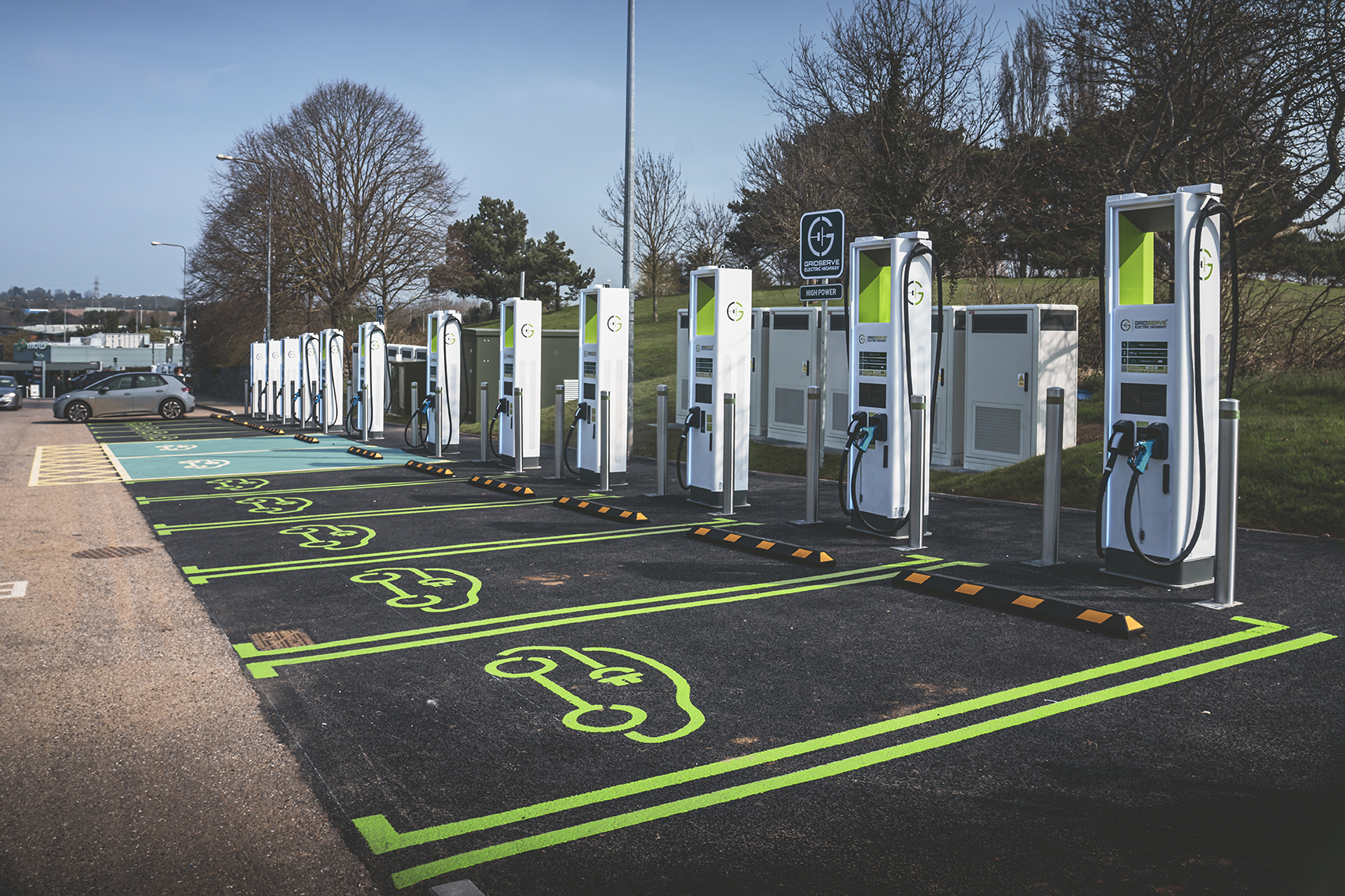 The news swiftly follows last month's opening of another GRIDSERVE Electric Hub at Moto Swansea – the first high-power public charging facility of its kind in Wales – and demonstrates the pace of the ongoing commitment between GRIDSERVE and the UK's largest motorway services operator to improve access to EV charging facilities.
Like Moto Swansea, the Electric Hub at Moto Exeter has been designed to support drivers who are likely to be traveling long distances and therefore require quick convenient charging. Moto Exeter is a popular rest stop, particularly during the holiday season, as it sits on one of the major arterial routes to tourist hot spots in Cornwall and Devon, including Dartmoor National Park.
Not only does this latest Electric Hub boast 12 industry-leading chargers, two of which have been designed as accessible bays, it also features both CCS and CHAdeMO connectors, accepts contactless payment and is supplied with 100% net zero carbon energy from GRIDSERVE's hybrid solar and battery farms.
Further, GRIDSERVE has committed to install another 12 high-power chargers at Moto Exeter as part of future development to provide additional assurances for both present and future EV drivers.
Toddington Harper, CEO of GRIDSERVE, said: "We are delivering the most comprehensive EV charging roll-out the UK motorway network has ever seen. We are determined to make charging anxiety a thing of the past and the new Electric Hub at Moto Exeter is a blueprint for the future of motorway charging, giving drivers the confidence to go electric without compromise."
GRIDSERVE and Moto are currently on track to deliver above and beyond Government-set targets of six rapid chargers at each Moto site by 2023.
Ken McMeikan, Moto Chief Executive, said: "At Moto, we are absolutely passionate about transforming the electric vehicle charging experience for drivers across the UK's motorways by delivering the capacity, reliability, simplicity and charging speed UK motorists need. As the biggest motorway services operator in the UK, Moto is uniquely positioned to help redress the geographic imbalances in the EV charging market and we are delivering on that potential. We are delighted with the progress that our partnership with GRIDSERVE is making towards delivering a future of more sustainable motoring."