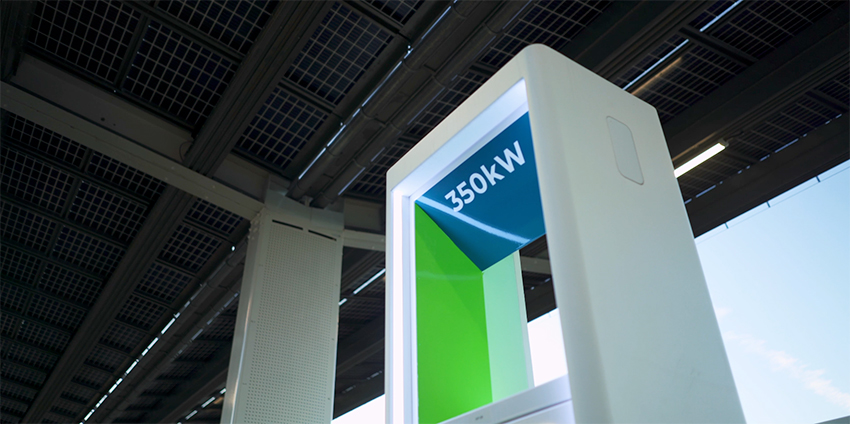 Charging at the Norwich Electric Forecourt® is easy, accessible, and fast. No matter your level of experience, our beginner's guide will help you get to grips with all the cables, connectors, and kilowatts.
If you're new to the world of electric cars, vans or motorcycles, then charging may feel like a whole new concept. The good news is that you don't need to be a scientist to figure out how it all works. The process of charging at the Norwich Electric Forecourt® is actually very simple and it will soon become second nature, just like charging your mobile phone. 
Before we get to the fun stuff, you can safely assume the same basic steps discussed here are applicable across the entire GRIDSERVE Electric Highway. If you want to locate your nearest charging location, why not check out our interactive map? 
See our interactive map here
1. Check where your charging port is located
Trust us, we've all experienced that slightly red-faced moment of parking into a charging bay the wrong way, so it's worth taking a quick look to locate your charging port. While most EV manufacturers locate their charging ports at the rear of the car, there are some brands that conceal their charging ports in the bonnet, the front wings or even behind the grille.
2. Find out your car's connector type
At the same time as locating your charging port, you can also identify what connector your vehicle uses. There are three main ones: CCS, CHAdeMO and Type 2 and rest assured the Norwich Electric Forecourt® has an abundance of each. All you need to do is match one of the pictures below with the charge port in your car. 
CCS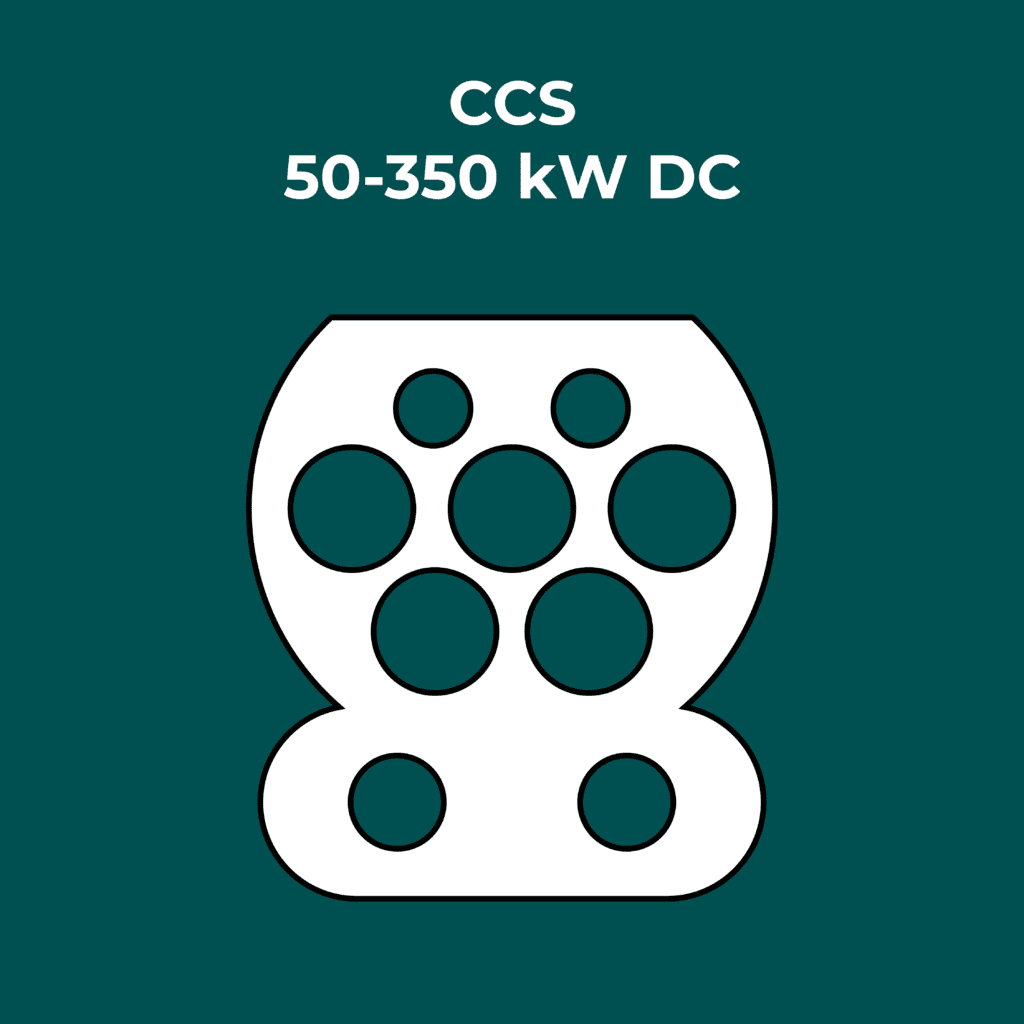 CHAdeMo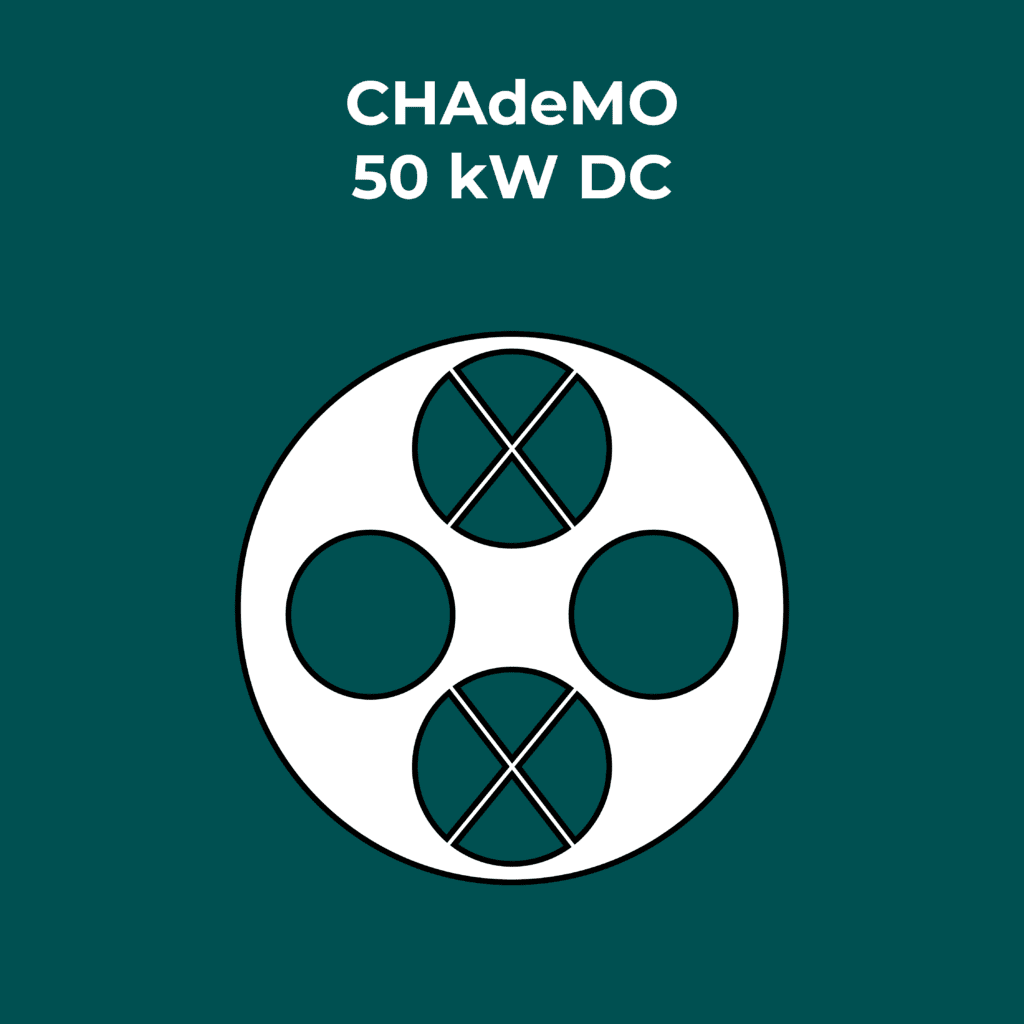 Type 2 AC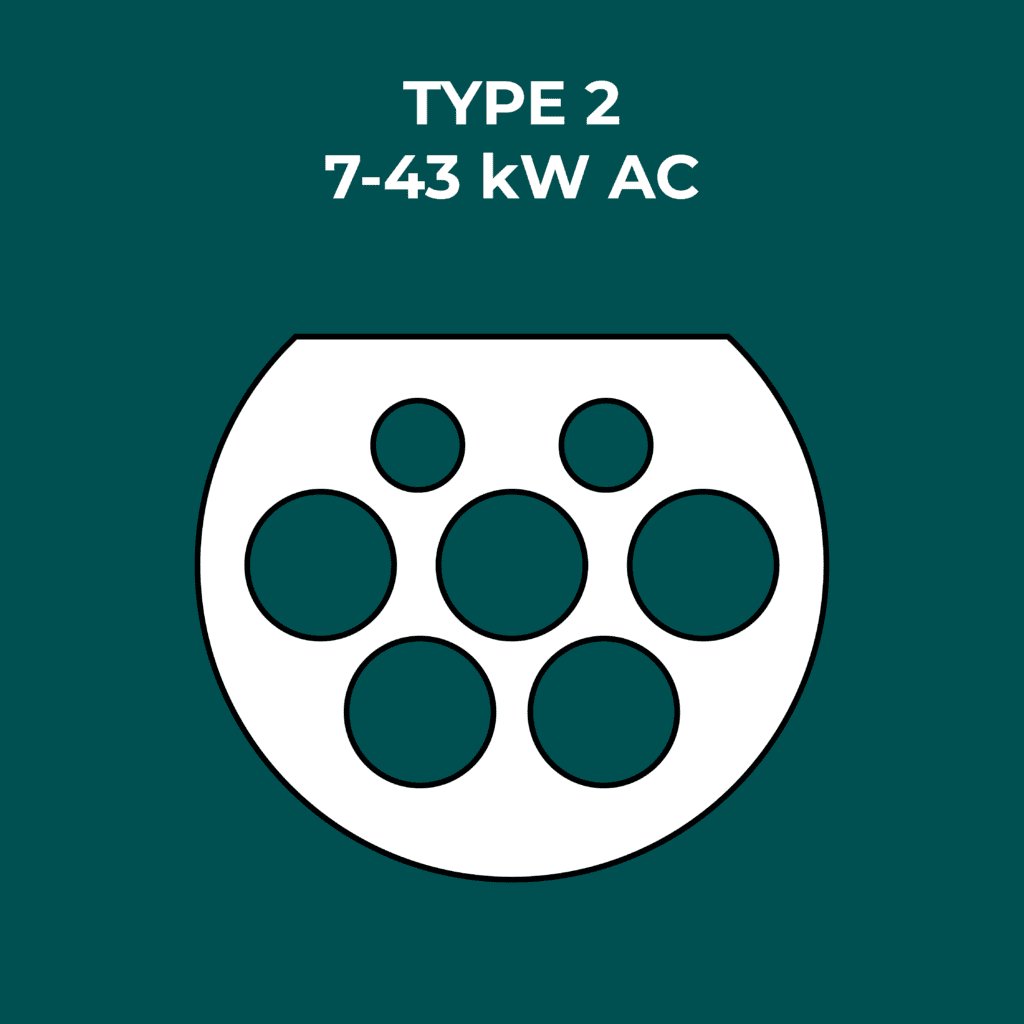 All electric vehicles feature a Type 2 charging socket and are supplied with a Type 2 cable, but in the interests of speed, we'd always advise to use either the CCS or CHAdeMO connectors. Our industry-leading High Power chargers provide a maximum 350kW charging capacity, powerful enough to supply up to 100-miles of range in less than 10-minutes.
If you're a Tesla driver, you can plug into any of our 22 High Power chargers, or avail of the eight dedicated Tesla Supercharger bays also on site. You can also find out more about Tesla charging here.
3. Plug in before you press any buttons on the charger
So, you've arrived at the Norwich Electric Forecourt®, you've parked up at your preferred charging bay and chosen your connector, it's GO TIME. This next point may sound simple but always plug your car in before you press the start button on the charger. The connection should feel solid, like a confident handshake, and that's the point where the GRIDSERVE charger will start to communicate with your car to understand the maximum charge and maximum speed of charge it can administer.
A solid connection is just as important as a firm handshake.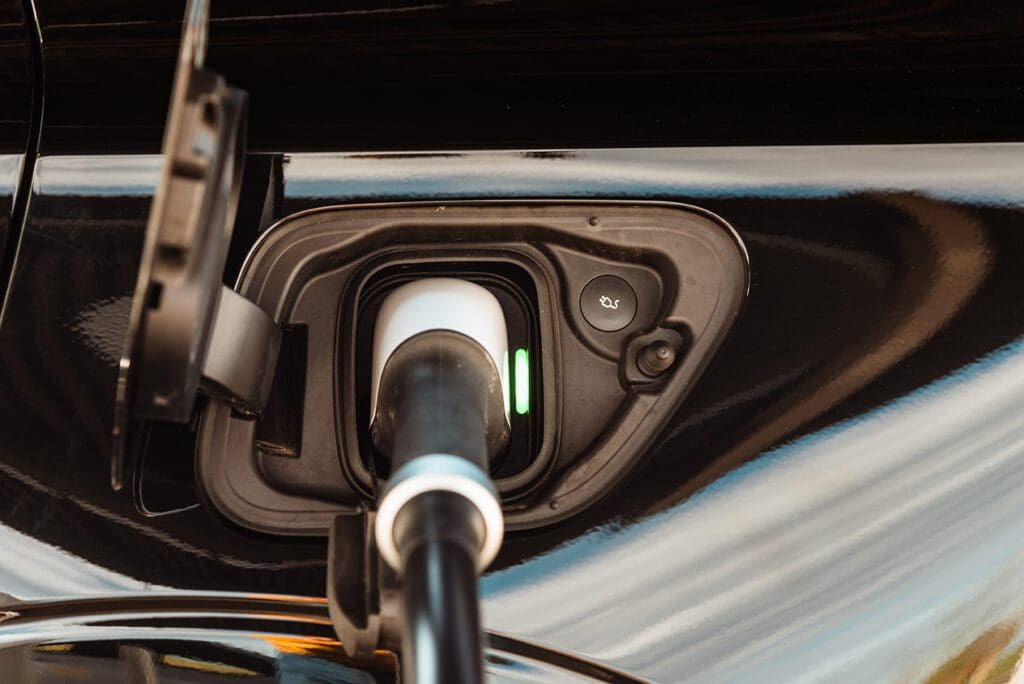 Our smart technology will always protect your vehicle's battery, so just because your car may have a maximum charge rate of 150kW doesn't mean you can't plug into our 350kW capable High Power chargers. 
4. Tap your contactless payment card on the front of the charger
GRIDSERVE offers contactless payment so you can use a credit card, a debit card, as well as the Apple or Google Pay apps. Simply wait for the beep, which means everything is connected and your charging session using renewable energy is about to begin.
If you're new to EVs, now is a good time to check out the charger screen. It will show you the amount of power you are receiving in real-time, as well as the percentage charge of your vehicle's battery.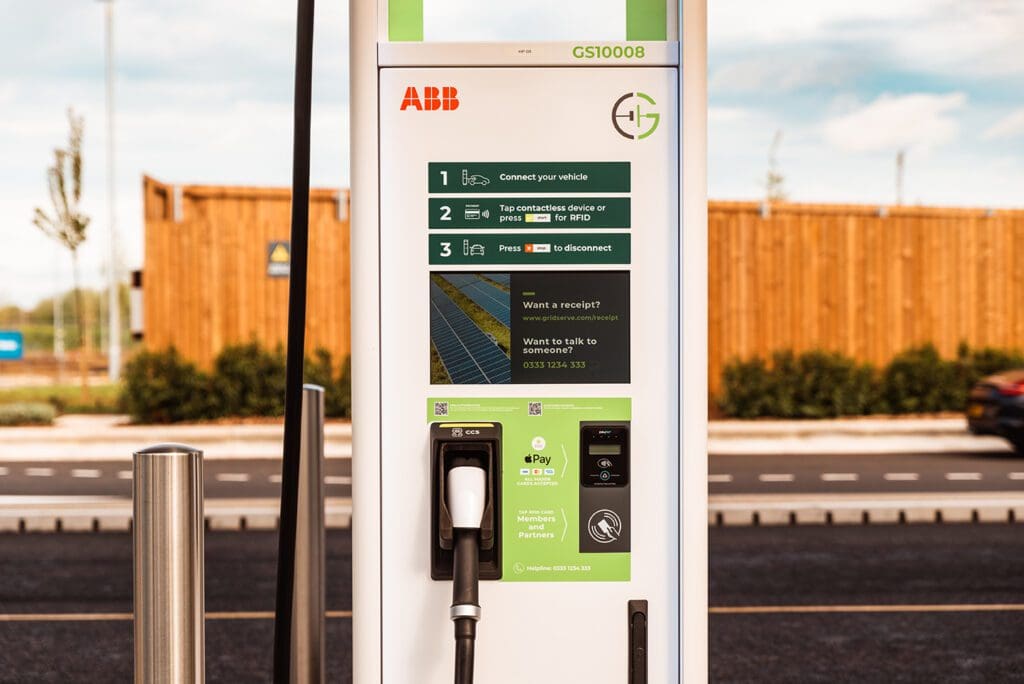 You'll be able to find your vehicles' peak charging rate in your manual or spec sheet but remember peak charging rates are just that. The charging speed is not a linear thing and will vary depending on the weather conditions, the battery's temperature, or state-of-charge, so don't be alarmed if the real-time power reading jumps around. This is completely normal.
5. Chill time!
Once your EV charging session has started, it's time to enjoy the awesome facilities on offer. People often tell us the Norwich Electric Forecourt® isn't so much a charging destination, but a destination in itself. Head to the first floor and you'll be able to enjoy a lounge area with free Wi-Fi, comfy seating and awesome views; an EV leasing showroom, rentable office pods, Costa Coffee, WHSmith and M&S Food – who doesn't like Percy Pigs™…
6. End your charge
When you need to finish your charging session, simply press the stop button on the charging screen and hang up the connector in the holster on the charging unit. This is not to be confused with the physical emergency stop buzzer.
If you're determined to leave the Norwich Electric Forecourt® with a full battery, keep in mind that charging speeds will start to slow significantly after about 80%. That's because when batteries reach the point where they are nearly full, heat builds up in the cells. In order to keep those temperatures nice and safe, the car reduces the amount of charge. So, if you don't need a full battery for your onward journey, we'd recommend stopping your charge after around 80%.
7. Need a receipt?
Easy. Visit us at GRIDSERVE.com/receipt, where you'll be asked to enter the last four digits of the contactless credit or debit card you used. 
Remember, if you have any issues on site, our team of GRIDSERVE EV gurus are on hand to help with anything and everything. Alternatively, you can contact our customer service team or call or use our support page chat function
We hope you found this guide useful. There are so many more ways to learn about EVs and sustainable energy with GRIDSERVE, so don't stop here. Check out some of the links below or pop into the Norwich Electric Forecourt® for a chat. We look forward to seeing you soon.
Team GRIDSERVE
If you liked this article, you'll love
---