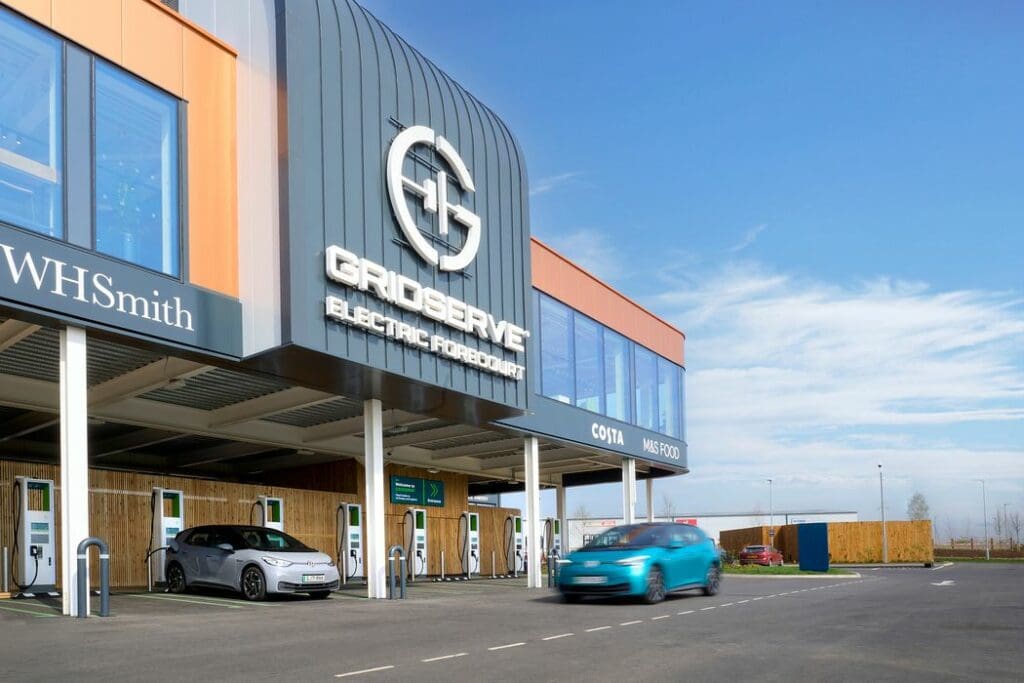 The Norwich Electric Forecourt® hosted its first EV Awareness Day on Saturday, 6 August. The results? Minds blown, worldviews transformed and a deep interest in all things EVs and sustainability sparked.
Well, that's certainly the intention. EV Awareness Days are something that's been lovingly made by us, team GRIDSERVE, for you. Our latest event featured free talks and EV charging workshops throughout the day, designed to make anybody feel like an instant EV expert. We also invited local businesses to exhibit on site, including Smile Bikes (we're big fans of active travel) and Ronaldo Ices (always say yes to the apple crumble ice cream made with Norfolk Bramley apples).
Additionally, GRIDSERVE Car Leasing showcased an utterly covetable selection of the UK's best-selling electric cars from multiple brands, all available to test drive and lease. Vehicles covered all sizes and budgets, including the trimly-tailored Polestar 2, very green Vauxhall Mokka-e and in-demand Tesla Model Y.
Amanda Armitage, GRIDSERVE's Community Engagement Manager, said: "EV Awareness Days were first trialled at our Braintree Electric Forecourt®, the first EV charging station of its kind in Europe. We know the format offers terrific value to all drivers that may be considering the switch to electric, so we're keen to customise the offering for the people of Norwich. GRIDSERVE has a strong desire to build supportive and long-lasting relationships with the communities in which these amazing facilities are designed to serve."
Beyond EV Awareness Days, GRIDSERVE has been putting the power of community engagement into practice, with partnerships including the Essex Wildlife Trust, Scouts and Essex County Council, even supporting the launch of a fully-electric shared public transport service for the wider Essex community. While the Norwich Electric Forecourt® has only been open for a little more than three months, expect to see similar partnerships getting underway soon.
What is likely to become a key feature on the summer calendar in Norfolk (we may be a little biased) has already created a few converts with this inaugural event. Mike Walsh was one such EV-curious customer attending the site for the very first time and discussed Benefit In Kind taxation with our EV Gurus over an ice cream made with Norfolk strawberries. "I'm looking at getting my first all-electric company car and the savings speak for themselves really. It would be like getting a pay rise," he explained. "When I make the switch, I'll definitely be getting my car through GRIDSERVE."
When you've been accustomed to the stifling and often pushy car showroom experiences that continue to exist, the relaxed settings and feel-good vibes at an Electric Forecourt® are like a breath of breezy fresh air against a hot summer sun. But don't just take our word for it; come and see for yourself.
Anything that could have been improved on the day, Mike? "Only if Norwich had beaten Wigan in the first home game of the season," he responded. We'll make sure they get the memo next time.
Make sure you follow the Norwich Electric Forecourt® on Instagram and stay in the loop on the next EV Awareness Days now in planning. We're looking forward to seeing you.