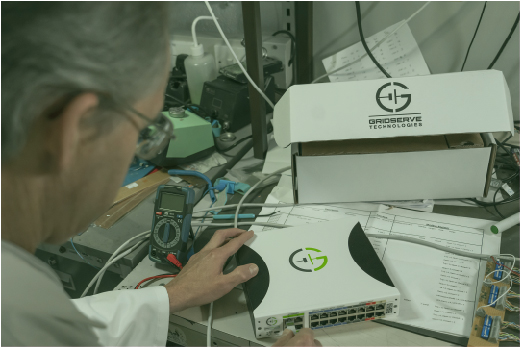 It's easy to miss the humble signage on an otherwise non-descript industrial unit in Swindon. We're visiting the temporary headquarters of GRIDSERVE Technologies, the R&D wing of the business that feels more like a skunk works than anything official.
This small-yet-bustling site is a grease-free goldmine of EV chargers and data analysis tools, software and schematics. Think more lab coats and safety goggles than power tools and Swarfega and you'll get the vibe. It's here that data sets are explored in forensic detail and new systems are in development to underpin the GRIDSERVE offering across energy, EV charging and EV car leasing.
"You've joined us on a quiet day," quips Chief Technical Officer, Pete Bishop, skimming a presentation on charging curves. We're gatecrashing his lunch hour. Pete and GRIDSERVE first crossed paths when Pete's company, Silver Power Systems, developed the controller for our Solar Energy Centre, a sort of micro-scale off-grid power station that can be deployed anywhere.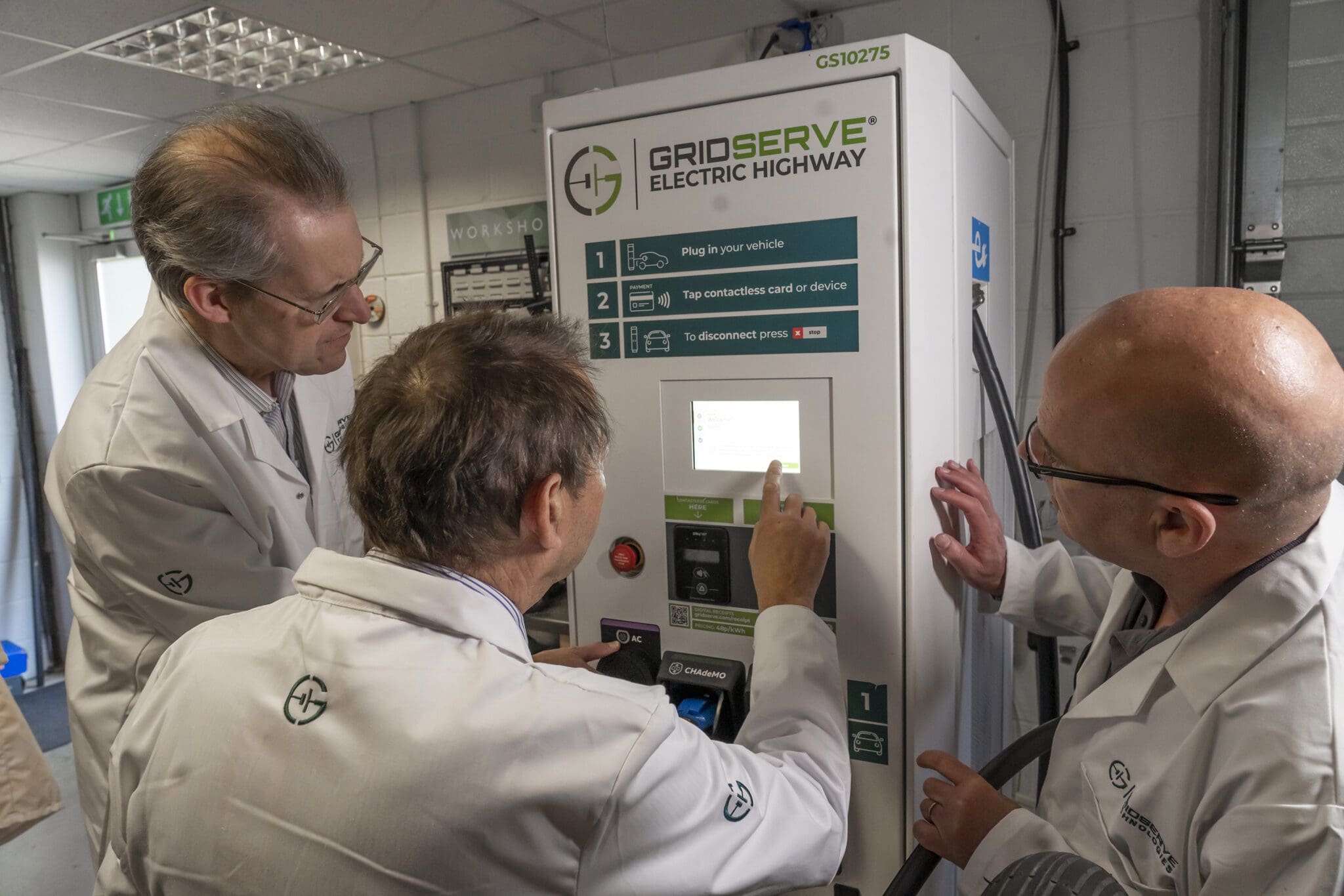 What both parties soon discovered was a great alignment in both philosophy and action. For Pete, and indeed for GRIDSERVE CEO Toddington Harper, delivering sustainable energy is more of a vocation than a 9-5. Pete's day job may have been focussed on renewable energy systems, with vastly complex projects including the development of a solar-powered drone for Facebook with the wingspan of a Boeing 737, or the deployment of an off-grid telecommunications system for Papua New Guinea.
However, back home and in his spare time, Pete can be found sitting on the expert panel of the Faraday Institute, discussing new research topics on the engineering advisory boards of Bath and Bristol University or helping to establish the UK's largest community-owned solar project, the Westmill solar co-operative.
GRIDSERVE has since acquired Silver Power Systems and Pete is assembling the team behind GRIDSERVE Technologies. But with so much to do, where does one start?
"Our priority is to deliver the world's best EV charging service," he states unequivocally. While the EV industry is a relatively new one, a lack of common standards and interoperability between different systems can often lead to unsatisfactory experiences for EV drivers when using the public charging network. It's something that all charge point operators are working on in collaboration via ChargeUK, but it is hoped that the research conducted by GRIDSERVE Technologies will be able to inform industry best practice.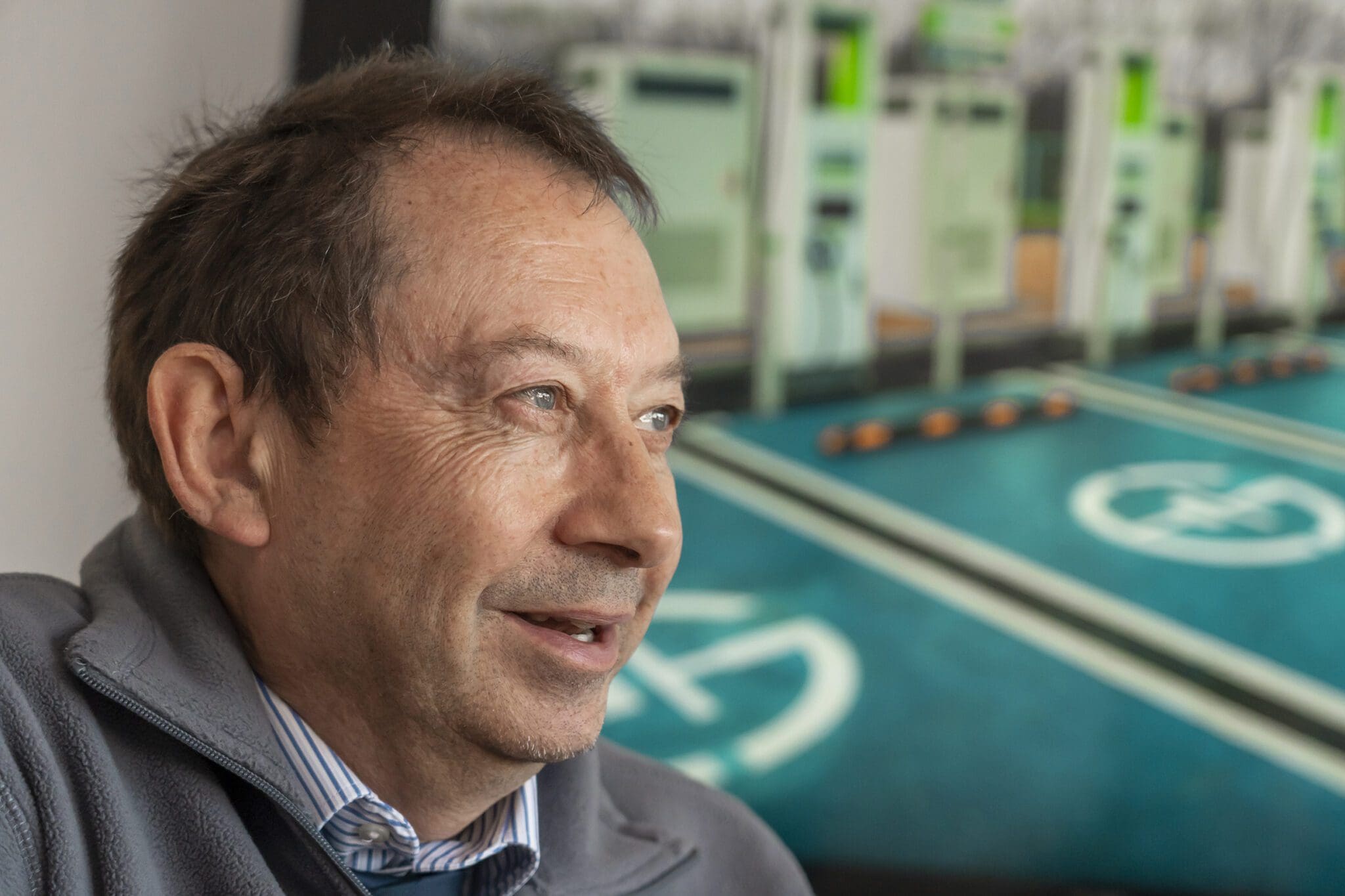 The GRIDSERVE Innovation and Operations Centre (GIOC)
At the heart of this plan is an all-new centre of excellence called the GRIDSERVE Innovation and Operations Centre (GIOC). Currently in construction, the GIOC will feature an indoor EV charging laboratory where Pete's team will be able to test dozens of vehicles for interoperability and blend this information with real-time data collected across the tens of thousands of charging sessions taking place each month along the GRIDSERVE Electric Highway.
"Improving areas like data visualisation, the first-time success rate of using our chargers or deploying more remote diagnostics for better maintenance, will all help drive continuous improvement and boost consumer confidence," he says with a matter-of-fact delivery that's both natural and logical. Even within this temporary set-up, all of all these components are being prototyped and within our grasp.

Next up is EV leasing. Pete's background may be in telco, but he likes his cars and is a self-confessed battery boffin. Although he has no plans to convert the 1928 Austin Seven he regularly enters into competitive vintage trials, he has developed battery management systems for multiple modern vehicles across multiple industries and spent time in Japan and Korea on battery production lines.
"We're passionate about improving the performance and lifespan of electric vehicles and we want to help manage the health of a car's battery to ensure drivers can travel sustainably for longer," he explains. Electric vehicle batteries will degrade at different rates depending on a multitude of factors including the environment they're used in, how they're driven, plus the charging frequency and type, which is why Pete's team are in the process of developing diagnostic software that will be able to monitor the health of an electric vehicle's battery.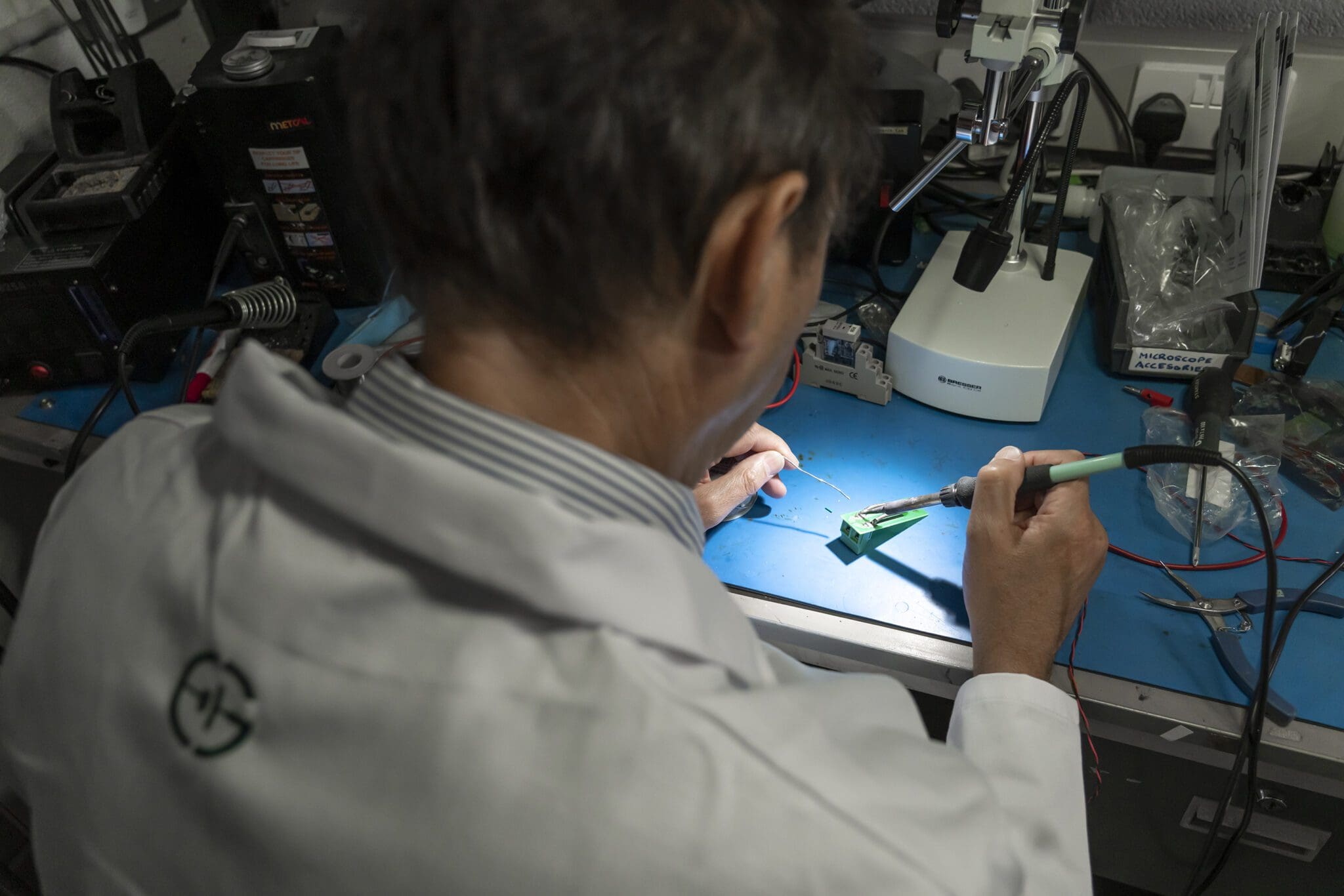 Even better, machine-learning algorithms will be used to predict the future degradation of the battery based on present usage patterns. "That information could be shared with the driver, so they could make changes to their behaviour today that improves battery health tomorrow. And that means increased longevity and residual value."
After brief discussions on electric classic car conversions, micro-grids and Pete's pinky promise to build us a solar-powered ice cream stall before the summer is out, our time with the main man is up and he must leave, probably to hatch another scheme for greatness. Our visit may have only just begun to scratch the surface of the potential on offer here, but it's clear that GRIDSERVE Technologies will soon be creating ripples throughout the industry. We're looking forward to the ride.