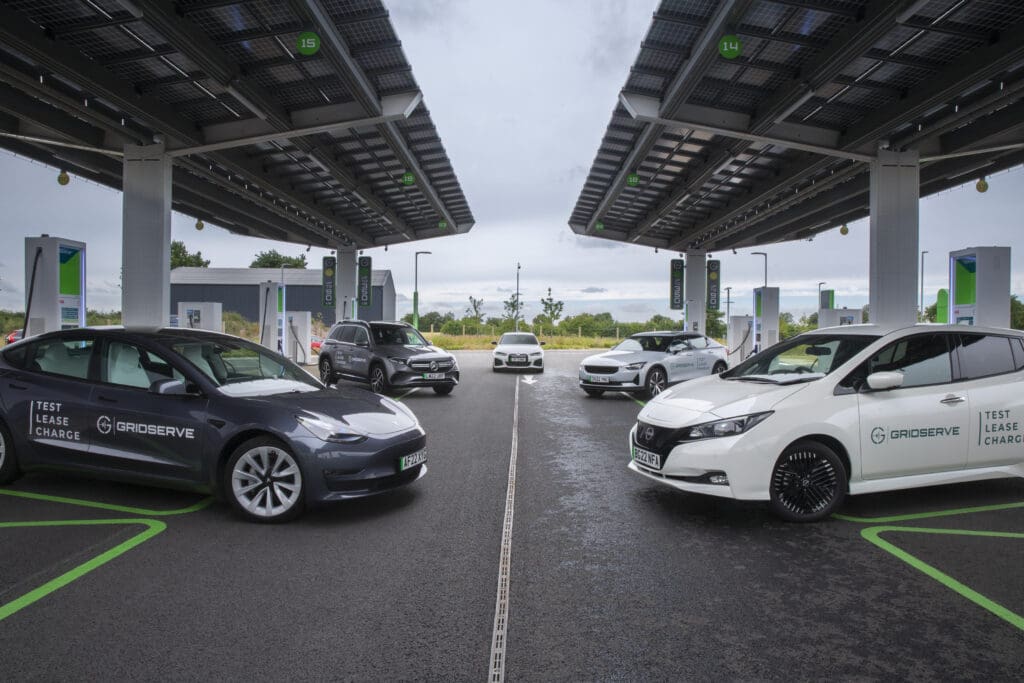 Electric cars are more likely to pass their MOT than petrol and diesel vehicles… and Hyundai is the best.
We've analysed thousands of MOT results for 2022 published by the Department for Transport (DfT) to reveal the electric cars with the best MOT pass rate, as well as comparing electric powertrains with their petrol and diesel counterparts.
It's often said that EVs experience fewer faults because they use user fewer parts, and the DfT data backs this up. Electric cars achieved a pass rate of 86.9% in 2022 (up from 82.4% in 2021) compared to just 81.3% of petrol models and 82.4% of diesel cars.
The MOT includes checking things like lights, brakes, tyres, number plate visibility and windscreen wipers.
There's one key difference for electric cars and vans, though – there's no need for the inspector to carry out a noise or emissions test (for obvious reasons).
And remember, it's only vehicles more than three years old that are required to pass an annual MOT test, which means anything sold or leased after 2019 won't appear on our list. A mileage limit of 100,000 was also applied to ensure cars of similar ages and usage were being compared.

Which electric cars have the best MOT pass rate?
Top of the charts is the Hyundai Kona, followed by the Mercedes-Benz EQC and MG ZS. Impressively, the entire top 10 recorded a pass rate of above 90%.
Despite their age, some older EVs that set the standard for current models are still performing well. The BMW i3 (89.1%), Kia Soul (87.4%) and Tesla Model S (85.6%) highlight that any concerns over EV reliability are unfounded.
And even the original, trailblazing EVs, such as the Citroen C-Zero, Peugeot iOn and Renault Zoe all record pass rates of above 75%.
The Nissan LEAF, the electric car with the most MOTs during the period, had a pass rate of 84%. Impressively for the Japanese marque, that's still higher than the EV average.
Top 10 MOT pass rates
Hyundai Kona – 95.4%
Mercedes-Benz EQC – 93.2%
MG ZS – 92.9%
VW ID.3 – 92.7%
Kia Niro – 92.5%
Jaguar I-PACE – 91.9%
VW e-up! – 91.7%
Hyundai Ioniq – 91.6%
Smart ForTwo – 91.6%
Peugeot e208 – 91.5%
What manufacturers have the best MOT pass rate?
With both the Kona and original Ioniq inside the top 10, it's little surprise that Hyundai is the most reliable manufacturer.
The 'big three' German manufacturers also feature in the top 10, highlighting how their electric cars are just as reliable as the big-selling petrol and diesel models.
There are good signs for anyone leasing the new, award-winning MG4, as older MG models like the ZS and MG5 help propel the brand to fourth on the list.
Perhaps surprisingly, the ever-popular Tesla – which has the Model S, X and 3 in the rankings, is outside the top 10, although an average pass rate of 86% is still extremely impressive.
Hyundai – 93.5%
Mercedes-Benz – 93.2%
Jaguar – 91.9%
MG – 91.5%
VW – 91.0%
Audi – 90.3%
MINI – 90.1%
Kia – 90.0%
BMW – 89.1%
Smart – 88.7%
Why do electric cars have a higher MOT pass rate than petrol or diesels?
Electric cars have a significantly higher MOT pass rate and one of the biggest reasons is that EVs have a lot fewer parts than a petrol or diesel. An internal combustion engine has about 2,000 individual components to get you from A to B, where an EV has something like 20. That means there's less to go wrong and fail at an MOT test.
You might think that EVs are newer and therefore have lower mileages compared to those older petrol and diesel models. To avoid this, we applied a 100,000 mileage limit to ensure we were comparing vehicles of a similar age and usage.
Why do I care about MOT pass rates?
"I'm worried about how long the battery will last" or "The technology is too new to trust" are two common criticisms levelled at electric cars and act as barriers to EV uptake.
And in fact, the most common reason for failure is worn tyres – unrelated to the advanced tech under the bonnet. Other main causes are lights and brakes – normal wear and tear items that require the same level of maintenance whatever the fuel type.
By showcasing the impressive pass rates of even the early EVs (and the reasons why) we hope it gives buyers confidence that the electric cars on sale today – whether new or used – will stand the test of time.
Of course, if you are still concerned about this but are curious about making the switch to an electric vehicle, then perhaps consider leasing. It's often considered a more affordable and risk averse entry into electric car ownership, as most contracts run for three years which means you won't have to worry about a car passing its MOT or any long-term maintenance.