Date: 19 May, 2022
Please note this promotion has now expired
GRIDSERVE Car Leasing, the electric car and charging specialist, is offering 1000 miles of free electric motoring* for every car leased this May and June. The offer is another step forward in GRIDSERVE's commitment to decarbonise road transport in the UK.
The 1000 miles offer could cover 96 days of an average commute. For parents, it could mean 208 days of school runs and, for those up for a challenge, it could mean completing the 462-mile National Three Peaks route, twice, whilst charging on renewable energy with the GRIDSERVE Electric Highway. With a nationwide EV charging infrastructure that runs from Lands' End to John o' Groats, drivers could travel the length of the UK with more than 150 miles to spare.
To make these journeys and more, possible, GRIDSERVE has invested millions in an intensive upgrade and expansion of its EV charging network to change both the perception and the reality of public charging. The GRIDSERVE Electric Highway now covers 85 per cent of the UK's motorway network with more than 160 sites offering the latest EV charging technology, including contactless payments and 24/7/365 support.
Available charging sites include the company's flagship Electric Forecourts® in Braintree and Norwich, GRIDSERVE's new High Power Electric Super Hubs in Swansea, Exeter, Burton-in-Kendal and Thurrock, plus Electric Hubs across the motorway network and popular retail destinations. Whether drivers need day-to-day top-ups at the Electric Forecourts® and Electric Super Hubs, or they want to supplement home charging with a long trip, the GRIDSERVE Electric Highway has EV drivers covered.
Robert Buckland, Sales and Operations Director at GRIDSERVE Car Leasing, said: "GRIDSERVE Car Leasing combines the company's EV and charging expertise, offering drivers access to all the latest electric cars and the most convenient charging, powered by sustainable energy. The 1000 miles offer is a fantastic way to get started on your electric journey, with a combination of expert EV advice from our leasing team and an entire network of newly upgraded charge points to keep you on the road."
GRIDSERVE's Chief Vehicle Officer Sam Clarke said: "Global emissions continue to rise, and the latest IPCC report makes for sobering reading. These stark realities drive our passion for mass transport decarbonisation and why GRIDSERVE has combined its expertise in sustainable energy generation, distribution, and consumption to create a Sun-to-Wheel ecosystem, which new EV drivers can now join by leasing an electric vehicle and charging with renewable energy on the GRIDSERVE Electric Highway."
The GRIDSERVE Car Leasing team gives drivers access to a one-stop-shop for everything EV. Soon, interested drivers will be offered test drives in the latest electric cars, meaning they can try out multiple models in one place and get all the advice they need from just one company.
The GRIDSERVE Leasing team can be found on-site at GRIDSERVE's Electric Forecourts® as well as virtually, on the phone and on live chat for those wanting to access EV expertise from the comfort of their own home. Specially trained GRIDSERVE Gurus are on hand to answer any questions and provide impartial advice, while the car leasing team also includes fleet specialists to help businesses make the switch.
Leasing is a cost-effective and straightforward way to transition to an electric car. With fixed monthly payments, no depreciation worries and optional maintenance plans, it is a simple way to enjoy this latest and ever-evolving technology without making the long-term commitment of purchasing a vehicle outright. With fuel costs rising across the board, running an electric car remains significantly cheaper than petrol and diesel alternatives. GRIDSERVE also works with a wide range of finance partners to help drivers find the most suitable and affordable options for them.
The GRIDSERVE 1000 miles offer is delivered to customers via an RFID card pre-loaded with £125 of charging. The exact mileage may vary depending on vehicle types, driver behaviour and other factors. The 1000 miles figure is calculated using an average consumption of 4 miles / kWh, so gives the user 250 kWh of energy at GRIDSERVE's Electric Super Hub pricing.
References:
www.gridserve.com/electric-leasing
For further information and to arrange interviews, please contact:  
Will Spragg
+44 7528 307 499
Jessie Wilson
jessie.wilson@greenhouse.agency
+44 7763 540 629
For non-media enquiries please contact:
+44 333 1234 333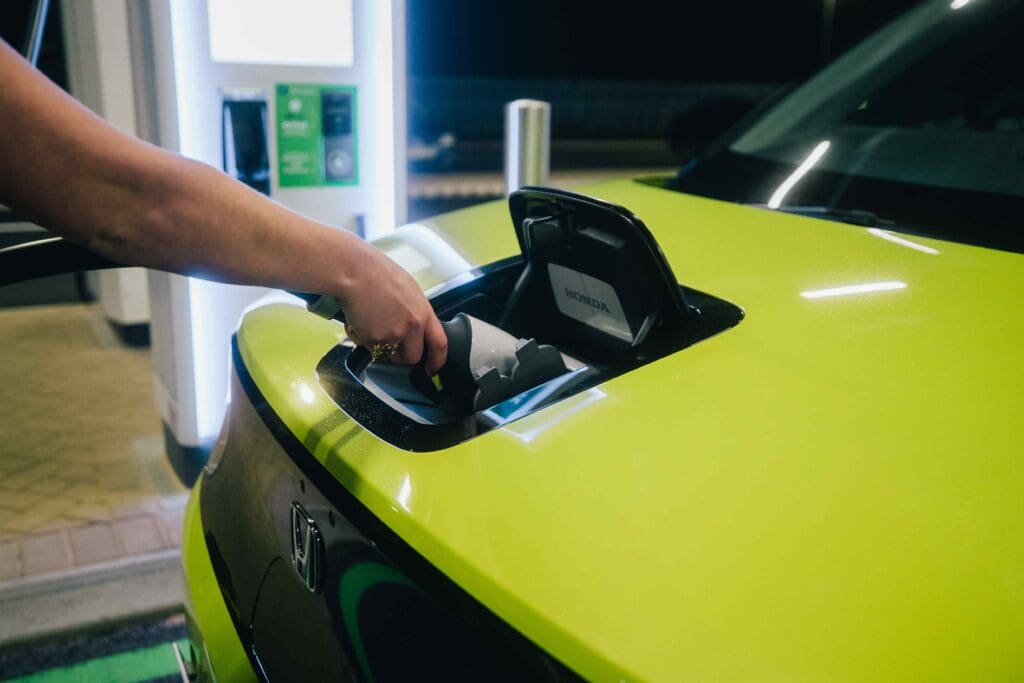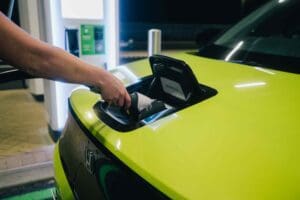 About GRIDSERVE
GRIDSERVE is a tech-enabled sustainable energy business whose purpose is to deliver sustainable energy and move the needle on climate change. It has pioneered a Sun-to-Wheel ecosystem that includes the most advanced hybrid solar + battery farms, award-winning electric vehicle charging infrastructure, and a customer-centric electric vehicle leasing platform.