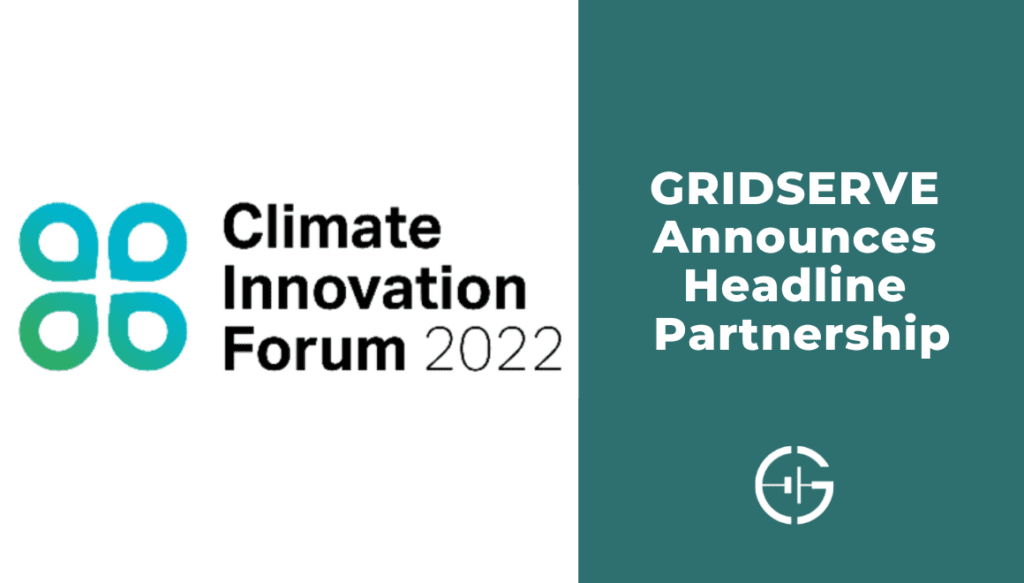 Our climate emergency cannot be discussed just once a year and that's why the Climate Innovation Forum, taking place on June 28th, in the run-up to COP27, is so important to bring together sustainable leaders to create and lay out their action plans. We are proud to be a headline partner, connecting leaders in sustainable policy and finance to drive net zero innovation.
These will drive the strategy, financing, policies and innovation needed to meet net zero emissions goals and advance the country's decarbonisation plans before we pass the date where emissions will irrevocably peak in 2025.
At GRIDSERVE, we know that tackling the climate challenge is on our watch, so we are proud to be a headline partner in this forum to help lead the charge. According to the latest report from the International Panel of Climate Change (IPCC), unless countries drastically accelerate efforts to slash their emissions from coal, oil and natural gas before 2025, the goal of limiting global warming to 1.5 degrees Celsius, will be out of reach. In other words, we need to act now! 
As part of this urgent call for change, GRIDSERVE has partnered with the Climate Innovation Forum, part of London Climate Action Week, and the Department for Business, Energy and Industrial Strategy. The ultimate goal is to kickstart a series of tangible actions to accelerate the transition to decarbonisation across all sectors. This will involve raising investment, sharing knowledge, forming policies, making partnerships and finding a way to roll out the technology we need to get the job done.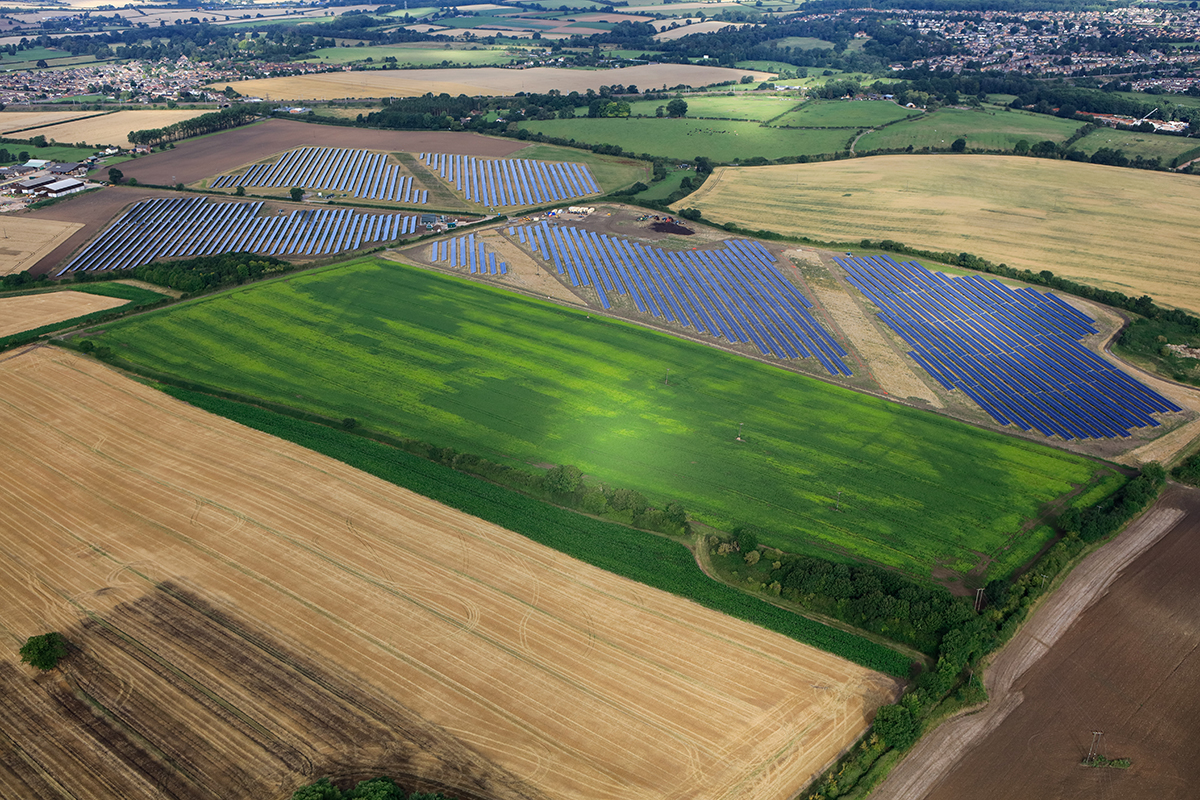 We are thrilled to share that GRIDSERVE's CEO, Toddington Harper will open the Climate Innovation Forum with a keynote address called; 'The Countdown is on… it's time to accelerate'. Toddington will harness the same passion he brings to GRIDSERVE in a rallying call to action, asking leaders for the collaboration we need to deliver on the promises made at COP26.
He will also take part in a fireside chat with Deborah Meaden on how courageous companies can thrive, and answer questions around the challenges of growth and the importance of agility. He'll address some of the barriers we face to change and discuss ways the Government can help entrepreneurs with their own vision for the future.
Later in the afternoon, our Chief Vehicle Officer, Sam Clarke will speak at a panel on driving net zero road transport. He will offer his experience on delivering clean transport innovation with infrastructure that can be cost-effectively implemented at scale to reduce the global emissions that transportation remains accountable for.
What are we doing about the problem?
At GRIDSERVE, we believe that harnessing the sun's energy is critical to achieving a net zero energy pathway, so we'll be available on the day at our stand in the Networking and Expo Area to explain 'Sun-to-Wheel'. This is the company's sustainable energy ecosystem which generates, supplies and delivers homegrown clean energy.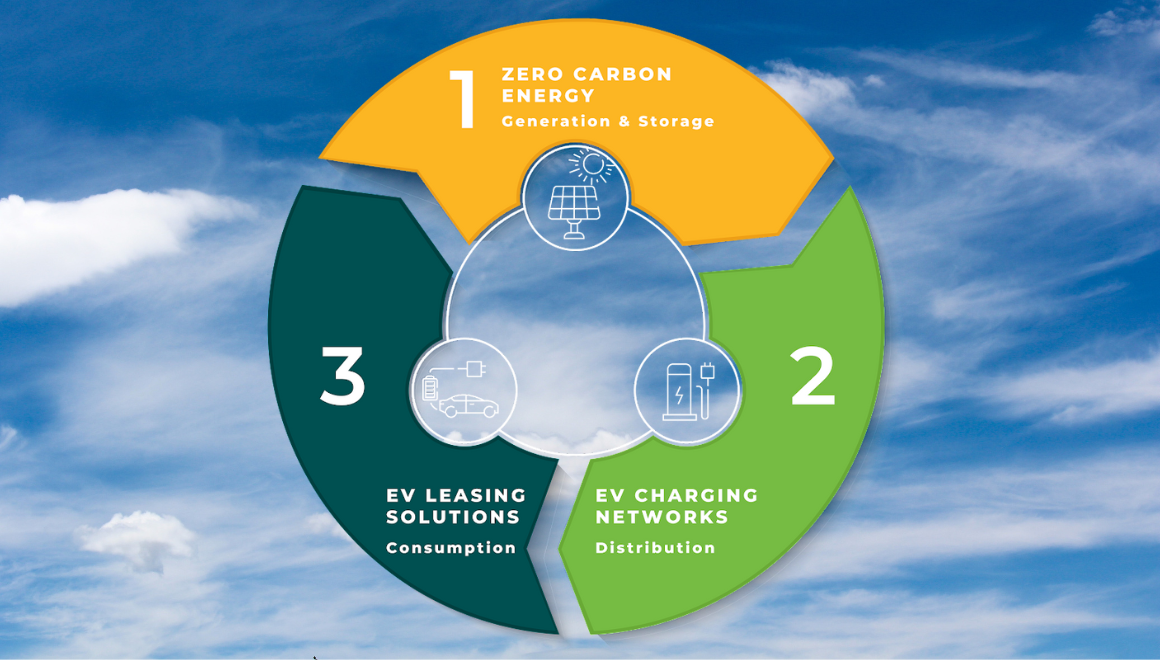 Energy
With large-scale hybrid solar + battery farms we can generate, store and distribute sustainable energy at scale to reinforce and stabilise the grid. We believe intelligent, grid connected energy storage is essential to resolving the intermittency issue that's a barrier to many renewable energy supply strategies and we're working hard to build more hybrid solar + battery farms across the UK.
Charging
This stored sunlight is also utilised by the GRIDSERVE Electric Highway, our rapidly expanding and award-winning national network of EV charging infrastructure that already covers 85% of the UK's motorway service areas. It includes our pioneering Electric Forecourts® and Electric Super Hubs, both of which are being built across the country to help accelerate the uptake of electric vehicles.
Cars
On top of our EV charging infrastructure, we also formed GRIDSERVE Car Leasing. It's a brand agnostic service which features the most popular cars at an affordable monthly price. We believe that it should be easy and awesome to go electric, so we offer new customers simple, impartial advice and test drives in a range of popular electric cars.
What's next?
The simple truth is – now's the time we all need to take action. GRIDSERVE is tackling the issues head on, but we can't do it alone. The switch to electric cars will not only improve air quality, it's cheaper and it's better for the environment. What better way for one person to contribute to this global challenge?
Today, as we rally for change at the Climate Innovation forum, we urge you to join us, to take your own action and look at making the switch to an electric car before it's too late. You can learn more about how to do this with GRIDSERVE here, we can't wait to meet you.